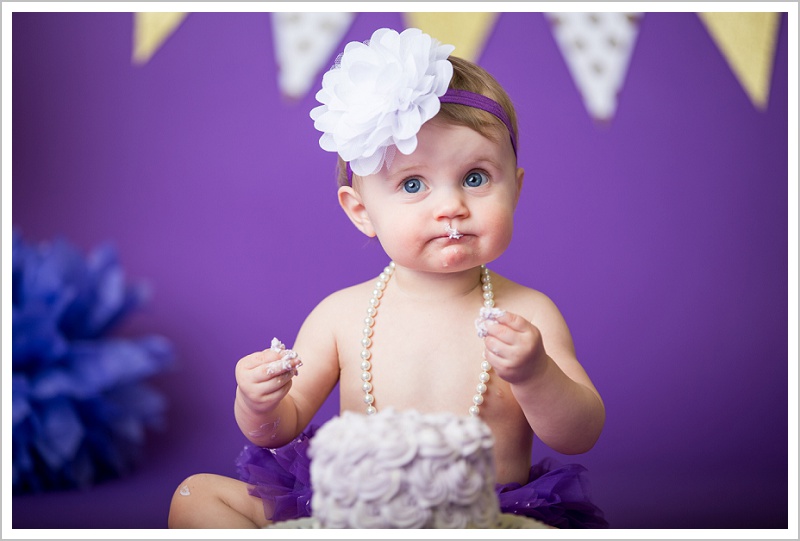 What an absolutely adorable little girl Ava is. Her parents asked me to put together a cake smash photo shoot for her just before her first birthday, and this is the result!!!
A cake smash is such a fun way to celebrate the first birthday. For many children, this may be the first time they have even tried cake, let alone smash one. Ava's expressions are so precious and really shows the range of feelings she had during the photo shoot.
I met Ava's parents years ago and they loved my work. They had the perfect little outfit and really want purple to be the feature color. The set was items I picked up and they couldn't have been a better fit! I love how her beautiful blue eyes just pop off that purple backdrop. The amazing cake was provided by Lisa Parker of Cakes for All Seasons.
With so much going on from all the people, the lights, and this new thing in front of her I don't think she knew what to make of the cake at first. She figured it out and despite the sticky fingers, and toes I think it was a hit. She did so well, considering she really didn't like getting her hands dirty! Hahahaha!!
This session was so much fun. I can't wait to photograph Ava again! SO CUTE!!!