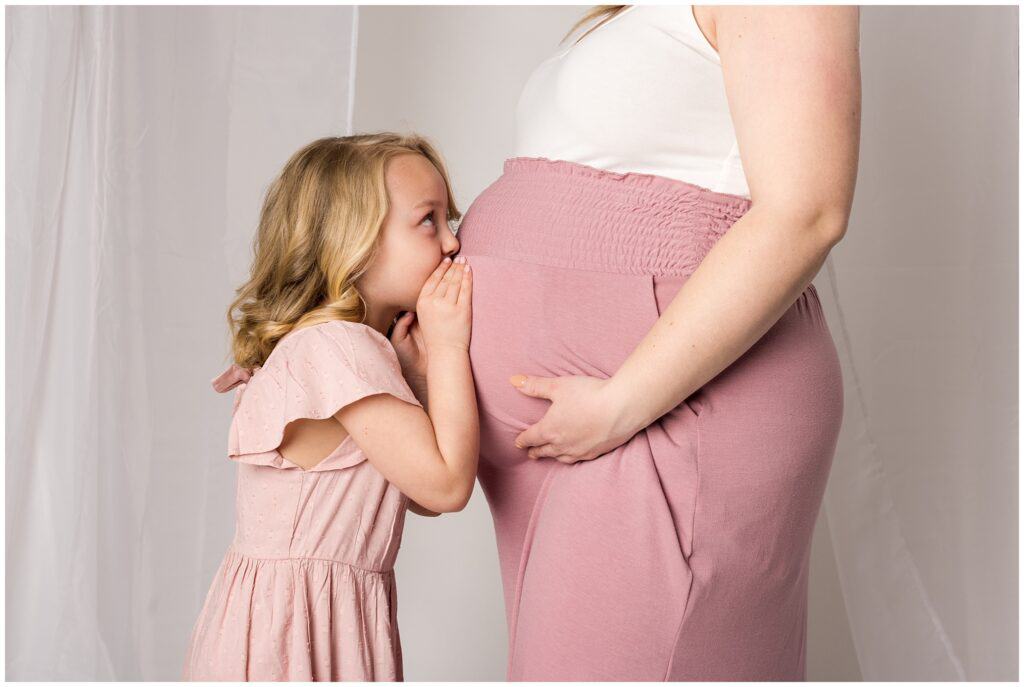 Brittany's glowing smile was evidence enough that she was excitedly expecting her second baby. Her adorable daughter, Hope, was filled with sass and spunkiness, which captured my heart. I was so enamored with her infectious personality that I couldn't resist asking Brittany if I could borrow Hope for a special photo project! I had so much fun capturing Brittany's maternity pictures with her family. The session was filled with love, laughter, and an abundance of joy.
Brittany & Zachary
Zachary, Brittany's boyfriend, completed the picture-perfect family dynamic. The way he looked at Brittany with adoration and tenderness was truly heartwarming to witness. Their love story began when they crossed paths at a gathering of friends, thanks to a mutual acquaintance. Zachary was instantly captivated by Brittany's beauty, and he mustered up the courage to ask for her number. In a classic move that made Brittany laugh, he adhered to the age-old rule of waiting three days before calling her. Despite the amusing wait, their connection only grew stronger, and they embarked on this beautiful journey together.
Planning for the Session
As we planned for the maternity session, Brittany shared with me the delightful color scheme of the nursery: a charming combination of pinks and beiges. Eager to complement the nursery's aesthetic, they decided to bring two outfits for the session. One ensemble perfectly matched the nursery's color palette, while the other showcased a more timeless look with simple white shirts and jeans. Their thoughtful attention to detail added an extra touch of personalization to the photographs we would capture.
The Star of the Session
During the session, Hope proved to be an absolute goofball, radiating boundless energy and infectious giggles. Towards the end, as I continued photographing her adorable antics, we found ourselves rolling around on the ground as I photographed her doing cartwheels. I even told her she could pick a pose for me to photograph. She asked if they could all sit side by side on the floor, holding hands. It was a candid moment of connection and togetherness that perfectly embodied the love and anticipation surrounding the arrival of their new bundle of joy. Hope's request left us all laughing and reminded me once again of her undeniable adorableness.
Brittany's maternity session was truly a testament to the power of family and the joy that radiates from every moment spent together. As I captured their love and excitement, I couldn't help but feel grateful for being a witness to their journey. I wish nothing but love for Brittany and her growing family!