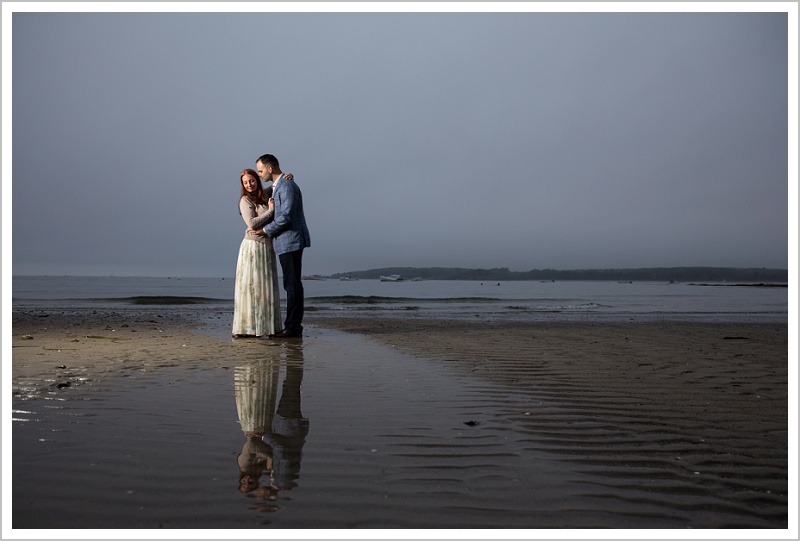 Even an overcast day on the coast of Maine can be magical. Kevin and Morgan took the time only a couple days before their wedding to have a photo shoot done at Kettle Cove in Cape Elizabeth and I'm so glad they did!!
Engagement sessions are a great way for us to get to know each other before the wedding day.  I can learn what works best for you and create images that fit your personality and flatter you, and you can get to feel comfortable in front of the camera, so that on your wedding day there is no time wasted and we have already sorted out what types of photos you love best, or what to stay away from on your wedding day.
These two were so amazing to photograph. Soft light from the cloudy day created a more intimate setting where they could really embrace their love before their big day.
Not many others venture out to the beach when it's cloudy and not too warm out, so we basically had the place to ourselves. Although the weather that day was not really what we were hoping for as far as having warm light and a magnificent sunset, we were able to get some amazing photos and even fake a bit of a sunset in a few images using my lights. You'd never know that light didn't come from a setting sun!  Great photography means knowing how to create beautiful images in any situation.