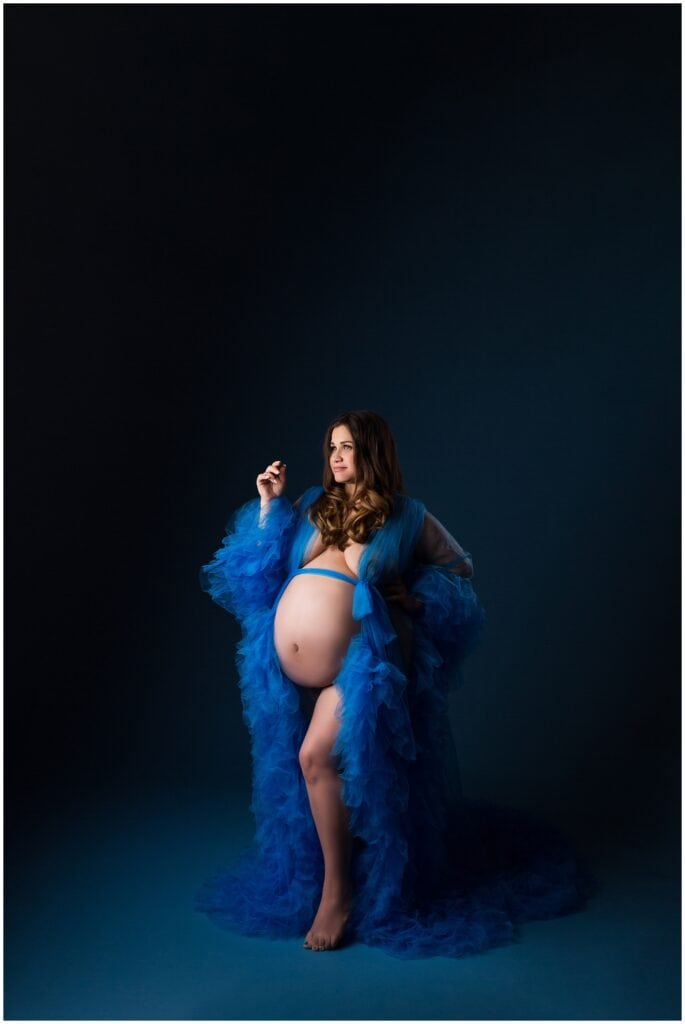 A Glowing Mother To Be
Gesanie is a gorgeous woman with big eyes and an amazing smile! She is pregnant with twins, which at her small stature made it a little more difficult for her. However, she is excited for these babies and I am so happy she allowed me to photograph her in one of the dresses I have at my studio. It really accentuated her baby bump and hugged her curves in all the right places. The dark, dramatic back drop we chose also complimented all of her beautiful features.
Maternity photography sessions do not have to be about the cute outfits or dads holding the belly… it can be about glamour and the sheer beauty of a pregnant women and feeling sexy! Gesanie was so happy with her photos that she ordered mini albums to share, and even sent me photos of the babies when they were born!
Congratulations to Gesanie and her amazing little family!