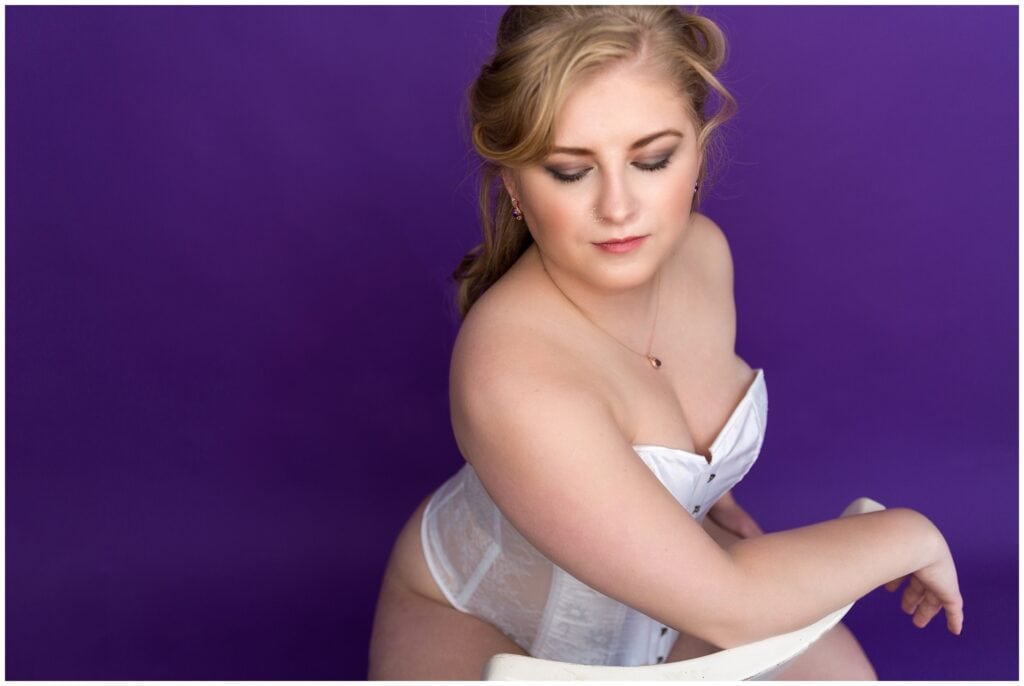 When taking boudoir photos for a client, it's all about having their trust and making them feel as comfortable and confident as possible! I have known this client in particular for a few years now. I photographed her engagement session, wedding, and even the wedding of someone close to her who met me at her wedding and loved my personality! When she reached out regarding a boudoir session, I was super excited to be able to photograph her in such an intimate way!
A Special Gift
This client wanted to give her spouse a special present, so she reached out to me to schedule a boudoir session. She had ordered him a "Little Black Book" to give to him as a gift. As everyone tends to do, she showed up with mounds of options for outfits, and we talked about a few that would photograph best and what she felt most confident in. Background choices were all made based on her wardrobe choices, and we made sure to choose a variety of colors that would all still look great in one photo collection.
Every body is beautiful. Every curve is sexy, and my client knows it! She was absolutely amazing to work with (again) and looked stunning in all of her photos. I am grateful to be her photographer!