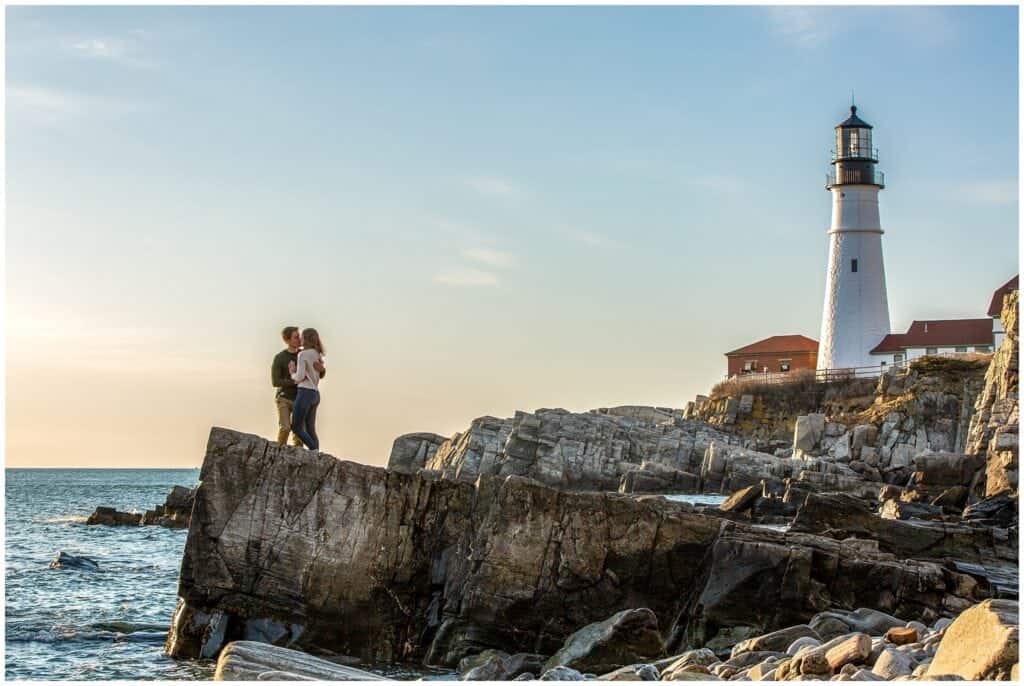 The lovely T&T (as I like to call them) wanted to do their engagement session at the Portland Head Light in Cape Elizabeth, Maine during sunrise!
T&T
You know when you can tell two people just really love each other? That is Tim and Taylor! They are such a down to earth, beautiful couple. I loved photographing their engagement session… their smiles were infectious! They hired me to photograph their wedding and decided they also wanted to do an engagement session with me at the Portland Head Light – Fort Williams Park during sunrise, which is a staple destination if you are visiting Maine.
They were super adamant about featuring the Lighthouse in their photos, and were willing to climb around the rocks as the waves crashed, for something truly unique. We also decided to explore the Park a bit to find some more photo opportunities. We found this old, grungy, run-down building and ran with it! I think the pictures came out cool and Tim and Taylor were able to express their personalities.
This was such a fun shoot! Stay tuned for Tim and Taylor's wedding photos!