Getting personal, with Eli!
Eli made the trip from his home state of Massachusetts to visit my studio here in Maine for his professional headshots! It was so great getting to know Eli and having his trust to best capture his personality through the lens of my camera!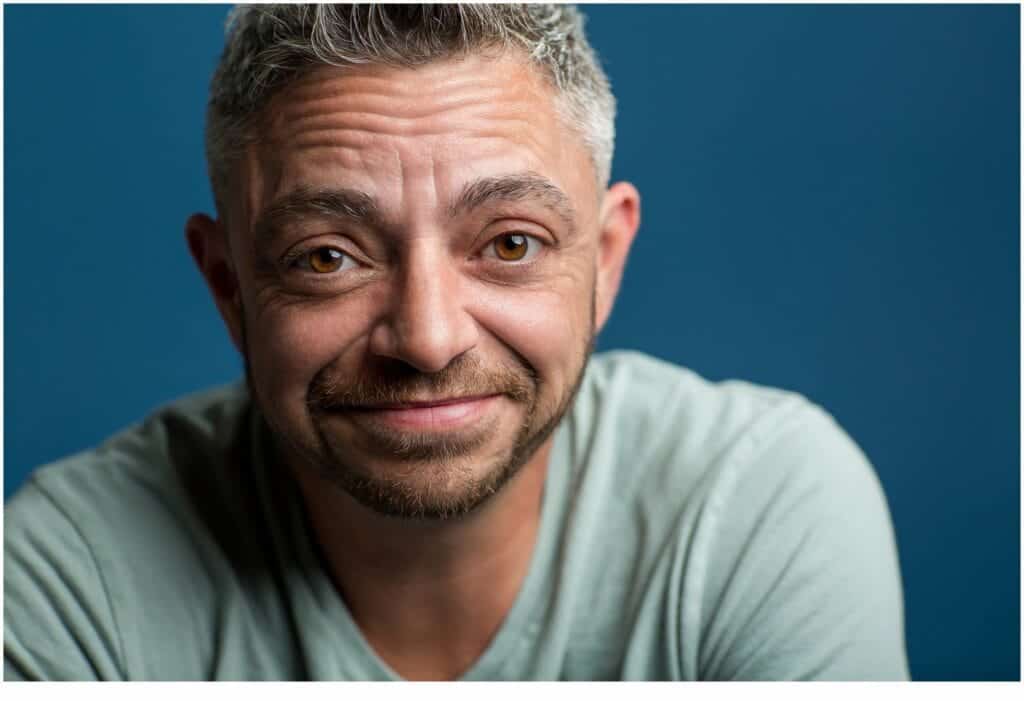 Keeping it Business Casual
Eli originally just wanted professional photos for his work, but as I started to compose the pictures of him in my studio, it became more apparent to Eli and myself that he wanted photos to capture who HE really is. Not just headshots for work. I love how his personality shined in these up close and personal photographs. I learned so much about Eli just by his smile!
Shooting Eli's headshots has been in the works since 2020. Something called COVID-19 shut my business down, along with everyone else in the world and we ultimately never found the time for me to capture his professional headshots due to the Pandemic. However, a year later, Eli still wanted me to photograph him! My clients are like family to me, they are loyal and stick around for the long run. I am so appreciate of Eli and everyone else that has allowed me to photograph them throughout my crazy photography journey!
My Studio Photography Secret to Success
When taking professional headshots in my studio, what I feel is super important is finding a backdrop color that best fits my client. The color of the backdrop can really make or break a photography session. We started with a vibrant blue color, because it made his eyes pop and really accentuated his beautiful smile! For the more clean and professional look, I chose the gray background. Lastly, we wanted to play with some light and different angles, and the best backdrop color to use for that is just black! I felt each color showed a different layer of Eli's personality and we both could not be happier with how these pictures turned out! In my studio I have so many fun colors of backdrops that can used for something funky, modern, classic, and everything in between!
Although I don't find myself taking professional headshots as much as weddings and engagements, I love the opportunity of getting to know my clients in a different lens and being able to use my studio! I thank Eli for sticking around through the Pandemic and allowing me to capture his headshots! I wish him the best of luck in his future endeavors and hope these new headshots help him out along the way.