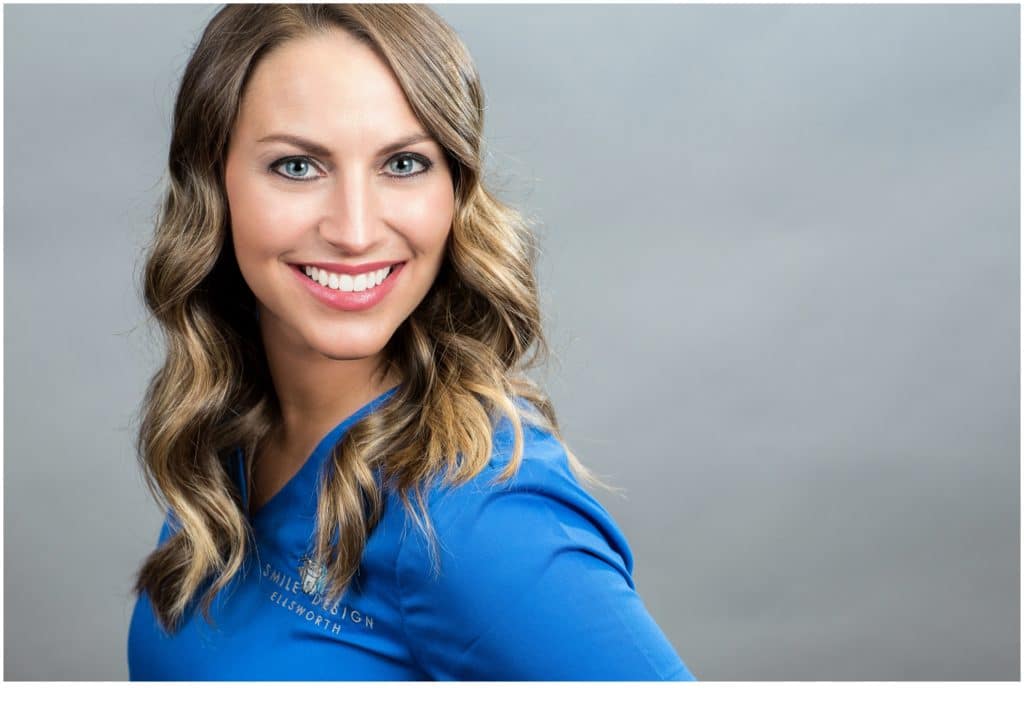 LAD Photography isn't known for doing headshots. But it's definitely becoming a growing part of what we do! Getting customized professional headshots for my clients can be a lot of fun
Whether you want a formal studio look, or a relaxed outdoor session, or even something a little out of the ordinary, understanding your business and the message you want to convey is important to me.
DENTAL OFFICE
Smile Design in Ellsworth, Maine needed photos for their website and preferred a modern and friendly look.  Choosing a solid gray backdrop for their photos kept a clean appearance, and of course, everyone had to show their pearly whites!  This studio look was created in the basement of their office, believe it or not!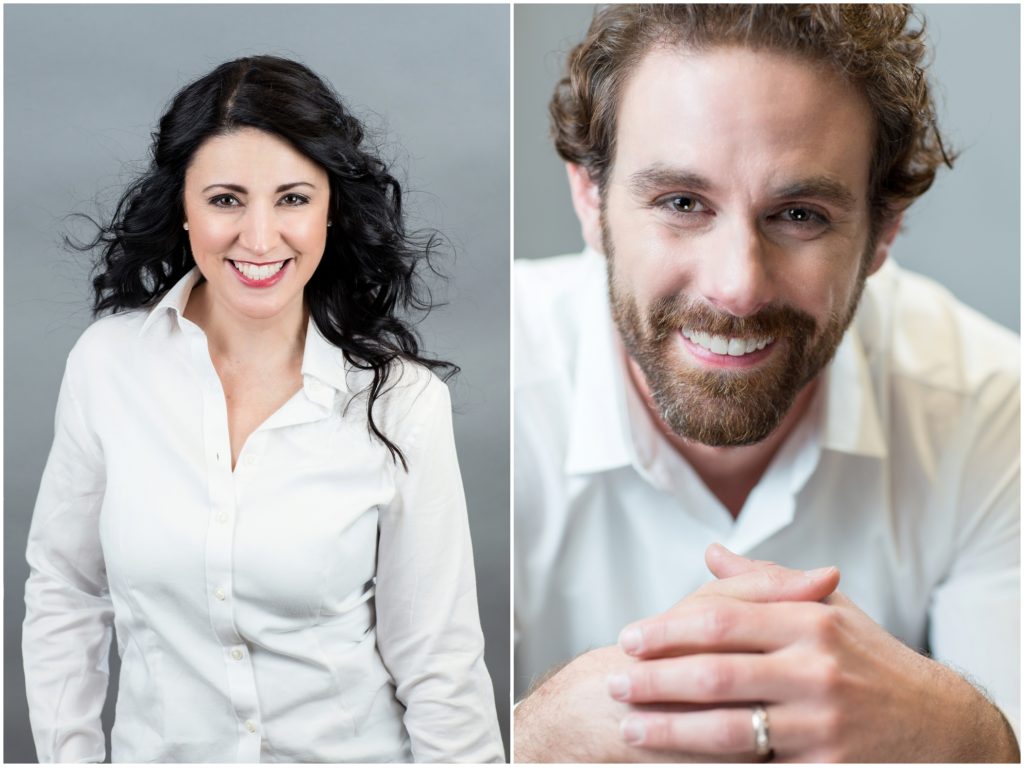 ATTORNEYS AT LAW
A more formal approach to headshots is necessary for law offices like Linnell, Choate & Webber in Lewiston, Maine.  Their staff is comprised of attorneys that practice every kind of law.  These headshots were taken in one of their board rooms, and each attorney was in and out in about 5 minutes and given half a dozen images from which to choose for their website.  Interestingly enough, a year after their first session, they hired a new attorney and asked me to come back.  It's important to me to maintain records of the exact settings of the last set of photographs so that I could be sure the photos of the new hire were a seamless addition to the collection.  Can you tell which is which?
HAIR SALONS
Well, you know if you're photographing one of the top hair salons in the state, the staff will be gorgeous, without one hair out of place.  Orbit Hairstyling in Lewiston, Maine has the most amazingly talented staff (yes, I am a client!) and needed new website content. Aside from beautiful headshots of the staff, we also created a group photo and images of the studio itself.  Have you ever been inside?  Every design element is intentional, and you'll notice hidden circles (befitting of the name "Orbit") everywhere, including the ceiling and walls, artwork, and lighting fixtures!
ROMANCE NOVELISTS
Holly J. Martin is a Maine-based romance author who despises the process of having her photograph taken.  With some help on wardrobe choices, we were able to create some beautiful headshots, as well as some marketing images, right in her own living room.  Small spaces are not an issue when it comes to headshots.  You would never know her couch and entertainment center were right behind her in these photos.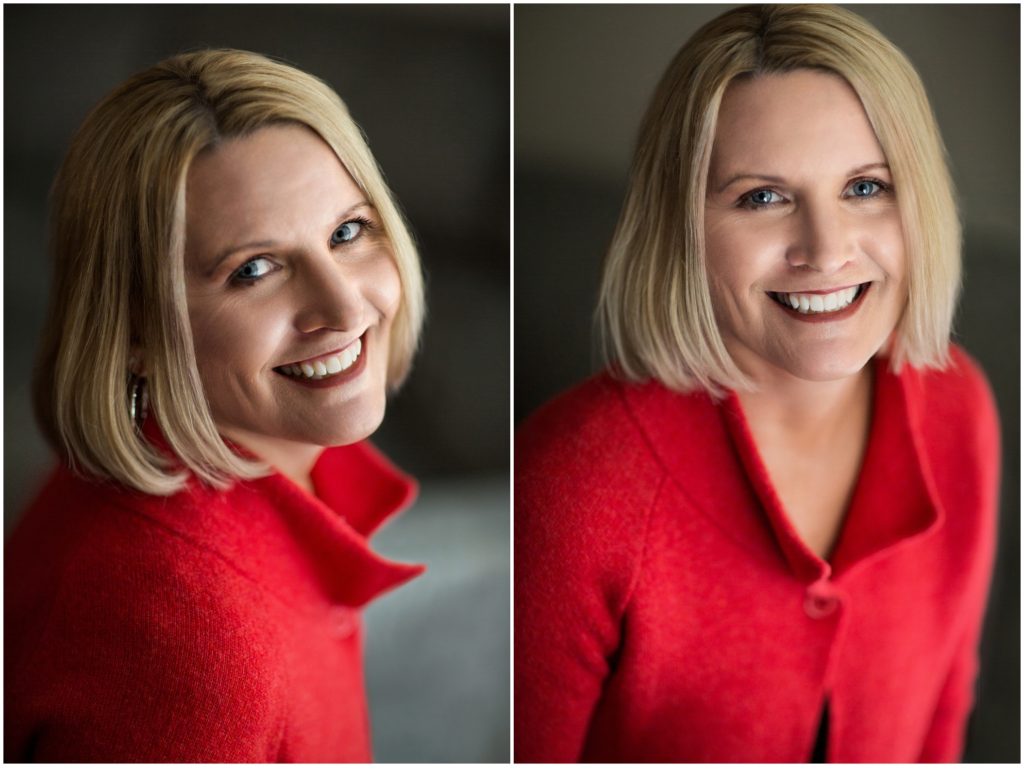 FANTASY AUTHORS
Do you believe in magic? New Maine-based author Sarah Elynn writes for middle school-aged teens, and her first book, Thirteen is Grim, is going out on submission early this year! Her first book is about a girl who becomes the grim reaper and can see who's death is coming next. When she discovers her best friend is on "the list" she needs to decide what to do with this information. I have to say… I kind of want to read the book!
Aside from traditional headshots, Sarah requested something dark and dramatic and had seen some of my work and knew my style would fit what she was looking for. We were able to put together some really creative images that fit her brand and give a mysterious vibe for her marketing.
No matter what your profession, headshots can be customized to fit your personality and marketing needs. Talk to me about what you're looking to accomplish and let's customize the look of your professional headshots!
PHOTOGRAPHERS
Photographer Kristen Phillips asked me to photograph her with her daughter and was hoping to get a few new professional headshots during the session as well.  I was happy to oblige.  As a family photographer, Kristen Phillips Photography relies on a friendly vibe for her brand, so studio-like portraits aren't a good fit.  Utilizing a state park in Freeport, we created on-location headshots that fit her brand.
BAND MANAGERS
Wavelength Band covers all kinds of events all over Maine, including weddings, booze cruises, and corporate parties.  Manager, Johnna, is a tiny woman with a huge personality.  One of the most straightforward and fun people I have the pleasure of being in the wedding industry with.  Her headshots were taken in the studio.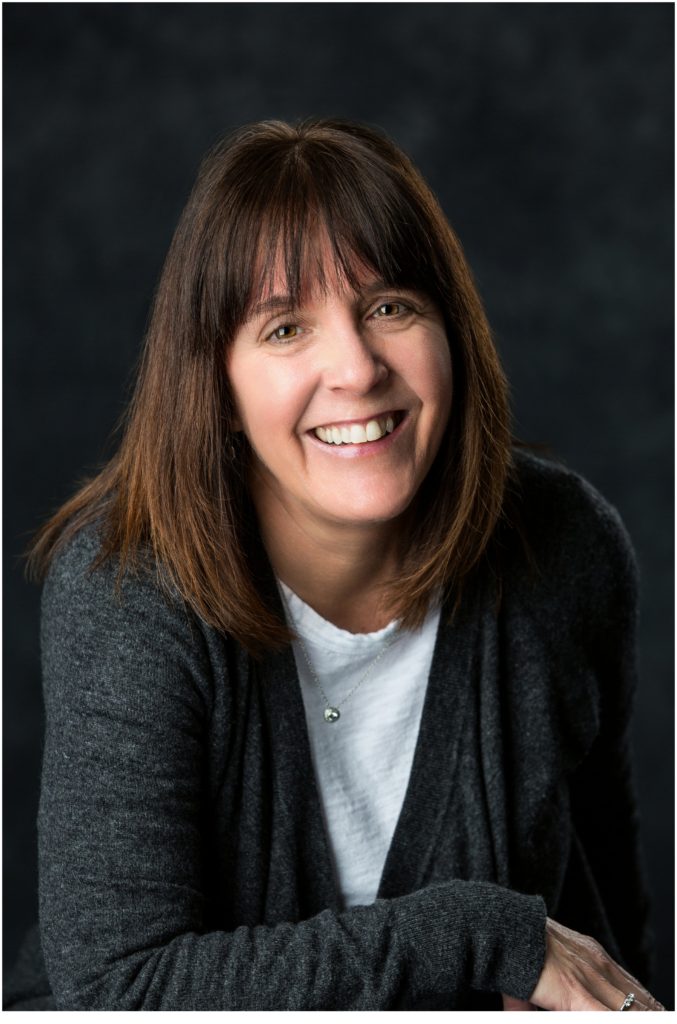 REAL ESTATE AGENTS
Real estate agent Tammy Densmore of the Augusta, Maine area is a powerhouse of a woman. The kind of person who tells it like it is, works hard and keeps her word. Her no-nonsense-with-a-smile approach to life ensures she will help you buy and sell without throwing fake sunshine and rainbows. She recently joined Hoang Realty and asked me to take her headshots for her. Tammy had me come to her home for these photos.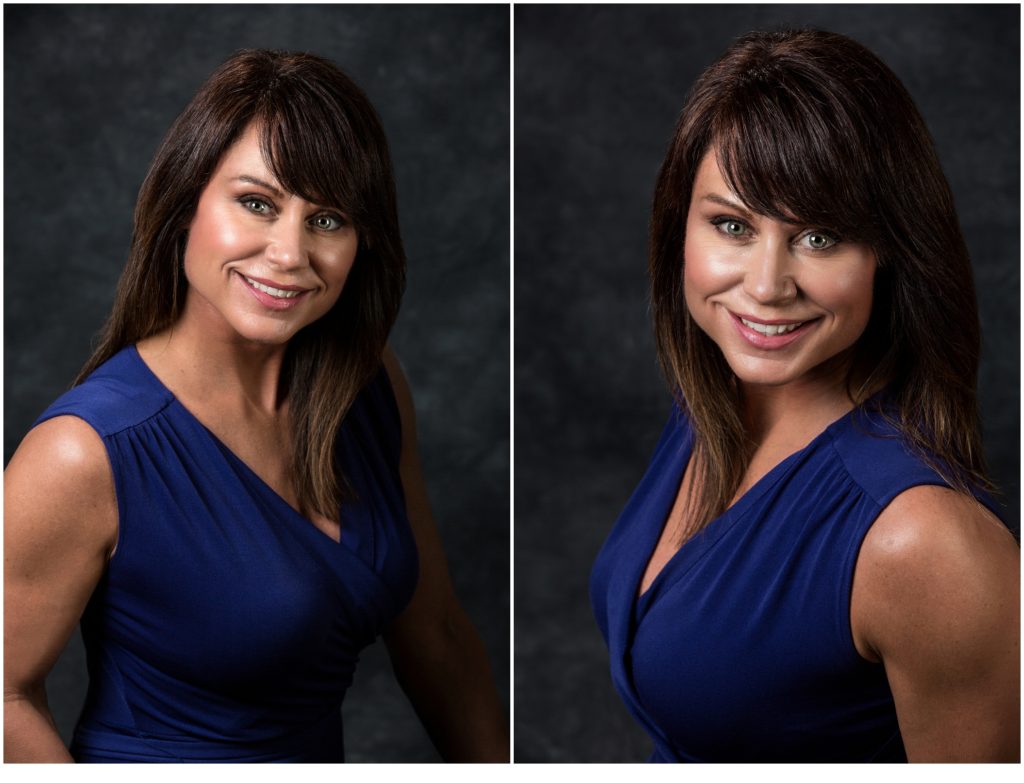 No matter what your profession, headshots can be customized to fit your personality and marketing needs. Talk to me about what you're looking to accomplish and let's customize the look of your professional headshots!