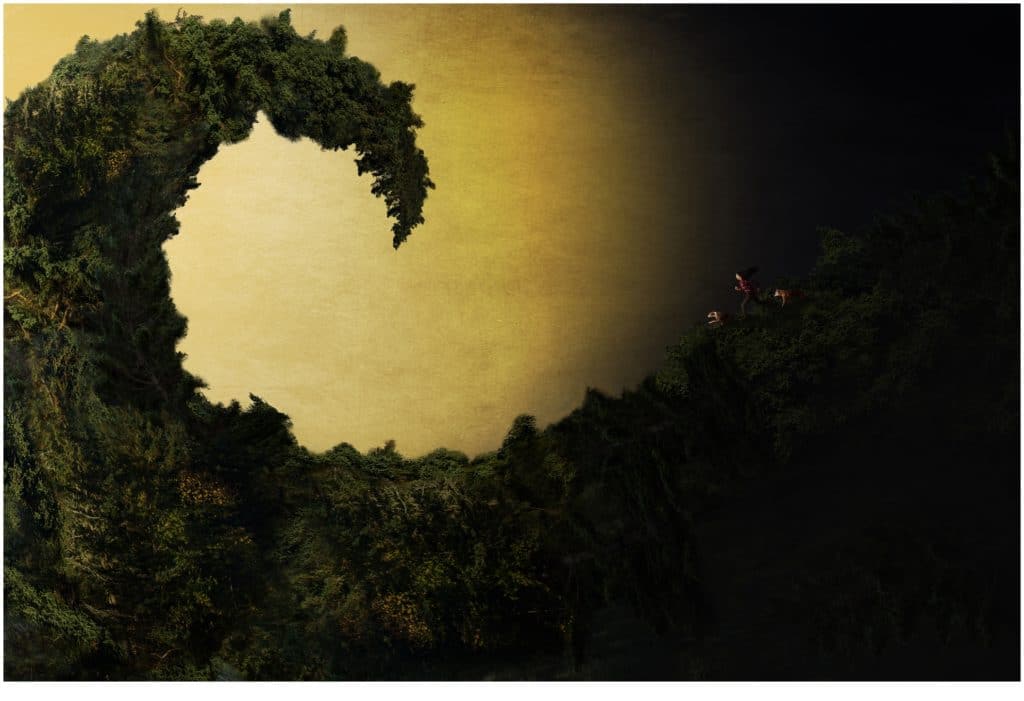 CREATING FINE ART IN MAINE FOR EVERYDAY PEOPLE

As an award-winning Fine Art Photographer in Maine, I photograph mostly models. I hire hair and makeup professionals to bring my visions to life, and I create from my own mind. This is also in addition to the weddings, seniors, families, and other portraits I create. These images go into competition and have earned me titles such as:
2017 New England Photographer of the Year (PPANE)
First place in portrait category in PPA District competition
Fourth place in portrait category in PPA National competition
Sixth place in the World Photographic Cup (Photographic Olympics) 2016 against 28 other countries. Team USA won the silver medal.
Top 90 in the World Photographic Cup 2017 against 30 other countries. Team USA won the gold.
Last year I had so many people contact me asking to be part of my concept and fine art photo shoots that I decided to open them up to become available to my clients.
The idea behind opening up concept and fine art work to my clients was to deliver something artistic and worthy of hanging on their wall. Something that isn't vain, but is still stunningly beautiful. And most of all, something that speaks to their soul. That represents who they are in their strongest and weakest moments, and faces their fears while embracing without shame, their most amazing personality traits.
My job in creating fine art photography work for you, as my client, is to find out who you are, down to your core. To discuss your fears and also what you love. What is most important in your life? What do you struggle with? How do you view yourself as a woman, a mother, a brother, or a businessman? Where is your happy place?
NORA
Nora of SP Films and Airglow Films is arguably the top wedding videographer in Maine, and possibly all of New England. She and I have met a few times, and when she saw that I was willing to create custom pieces, she contacted me. We talked about her dogs and what they mean to her. We talked about what she has been through, and that her dogs have been there with her through it all. We talked about hurdles she has overcome, some she has yet to overcome, and where she finds peace. We had a discussion that may not have been easy for her to have, but she opened up her secrets to me in order to create something truly fitting for who she is as a woman, a lover of the outdoors, and someone who has some very real struggles she must deal with every day.
As we spoke, I began to get a vision for what her piece would look like. And I spent so much time collecting photographs to use in order to put it all together. I visited Acadia National Park (one of her favorite places) on a few different occasions, when the light was right, and photographed trees to use. I had Nora come into the studio and I photographed them for the image, which took an assistant tossing her hair, running as fast as she could, getting her dogs to run across the set, and repeating these things over and over until I had what I needed to create the image I had in my mind.
THE CONCEPT

Nora's love of the outdoors needed to be part of this idea. Specifically, her love of hiking in the mountains of Maine, and also of surfing on Maine's beaches. For this, I decided to use photographs I collected from Acadia National Park and use Photoshop to create a cresting wave of trees. This would represent her love of both the mountains and surfing. Nora has been able to find her way out of a dark part of her life recently, and feels as though she is triumphantly journeying into a happier chapter. I represented this using light and dark, day and night. Nora and her dogs are depicted running out of the darkness and into the light.

PUTTING IT ALL TOGETHER

I've decided to share a few of the images that were used to create the final piece. The treeline was used as a base for the wave, and then individual trees were placed on top and manipulated into the shape of the wave. Then shadows were added to give the wave depth and shape. Light and dark were created by hand painting the gradient across the sky, and then adding a texture over it to give it depth. The "wave" was cleaned up and reshaped to perfection. Finally, Nora's hair was replaced with hair from a separate image I took where we tossed her hair back as if it were blowing back in the wind, and her dogs were added to the image. Color balance was corrected to give them the warm glow of the "daylight" coming from the other side of the image, and Nora's arms, hair, and legs were manipulated to fit the look of a full-on sprint down the mountain.
THE EMOTION OF THE REVEAL IS INCREDIBLY TOUCHING

I titled the image "FREED SPIRIT", and Nora will receive an acrylic wall hanging for her home, sized 20×30 inches. She already has a spot chosen for it, and when I presented her with a digital preview of her image, she told me:
"I'm crying. I love it so so so so much!!!!!!!!!! This is me. This is my spirit, my journey, my joy, my story. I am crying ugly happy tears because you got me so perfectly in every way. You are so good at what you do. Thank you a million times over for this gift."
Just hearing these words brought tears to MY eyes. To have put so much thought and work into this image, and to worry that something so personal to someone won't hit the mark is nerve-racking, to say the least. To know that I was able to create one image that so perfectly says everything she would want to say about herself, and to bring someone to tears over the art that I create, is the best reward I can possibly think of. I am never so happy to be an artist as I am in these moments when I can bring emotion to someone with just a photograph.
When her acrylic arrives, I will be taking it to her home myself and helping her hang it. I expect it will be a trip full of ugly happy tears for us both, and I'll love every second of it.