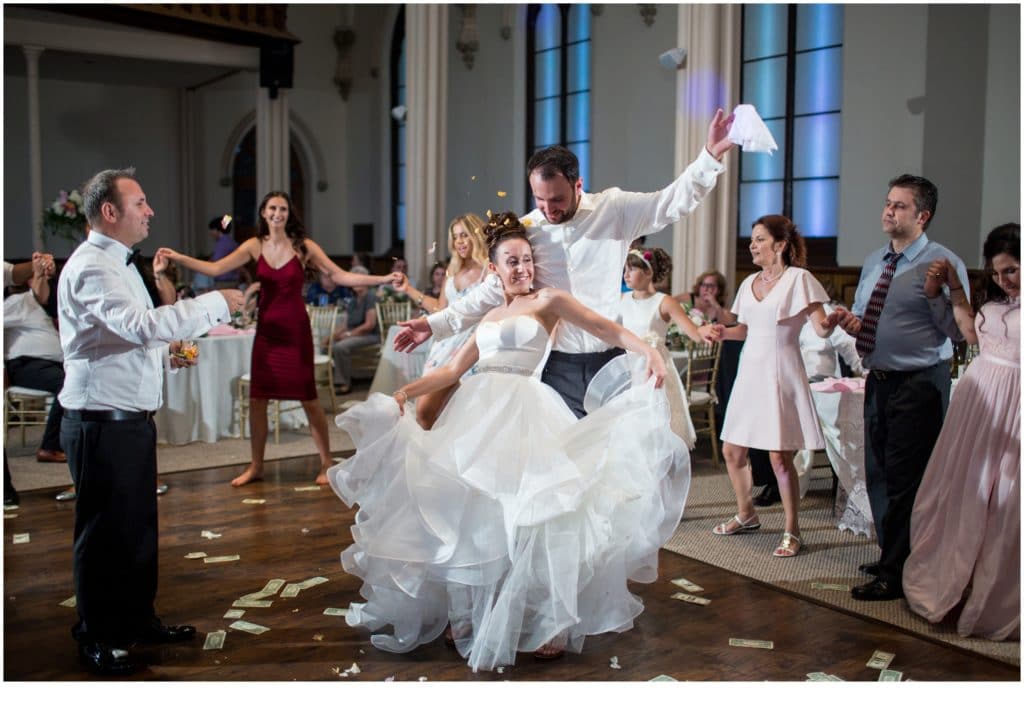 Josephina had been preparing me for what she termed her "Big Fat Greek Wedding", and boy she wasn't kidding! It was magnificent! So many beautiful details moments to photograph.
Evan and Josephina's wedding took place at Agora Grand in Lewiston, Maine, and was filled with personal touches, stunning florals, live music, and traditional Greek dances! Their rings were engraved on the inside, and special gifts were given to each bridesmaid and groomsman. Even the tiny wooden ring box bore their names and wedding date. Every little detail was so well thought out.
Josephina chose a three-piece dress, and it fit her so beautifully. Possibly one of the best dresses to photograph as it moved while she walked and twirled across the dance floor in the evening.
Their ceremony took place at the Basilica of Saint Peter and Paul in Lewiston, after their first look in the secret garden of Bates College Campus, where we also took the time for some photos around the ivy-covered buildings. The ceremony was lovely and I adore that after they came back down the aisle they retreated to a little room and gave each other a high-five!
The happiness that Evan brings to Josephina is so fun to capture. She lights up around him, laughs from the belly, and fills the room with warmth. And the look he gives her when he holds her close to him… if we could all find that kind of love the world would be a better place!
The reception was a true Greek Wedding fashion. The hall was just dripping with fresh flowers, which adorned each table atop tall glass centerpieces, the head table, and the cake, in abundance. Traditional Greek dancing was set to a live Greek band, and the couple had money and flowers showered upon them all night long, another tradition from the Greek culture. The only thing missing was the smashing of plates (but I think for safety purposes this tradition got put by the wayside).
Evan and Josephina are such a wonderful couple, and I wish them so much more joy and laughter as they build their new life together as husband and wife!!