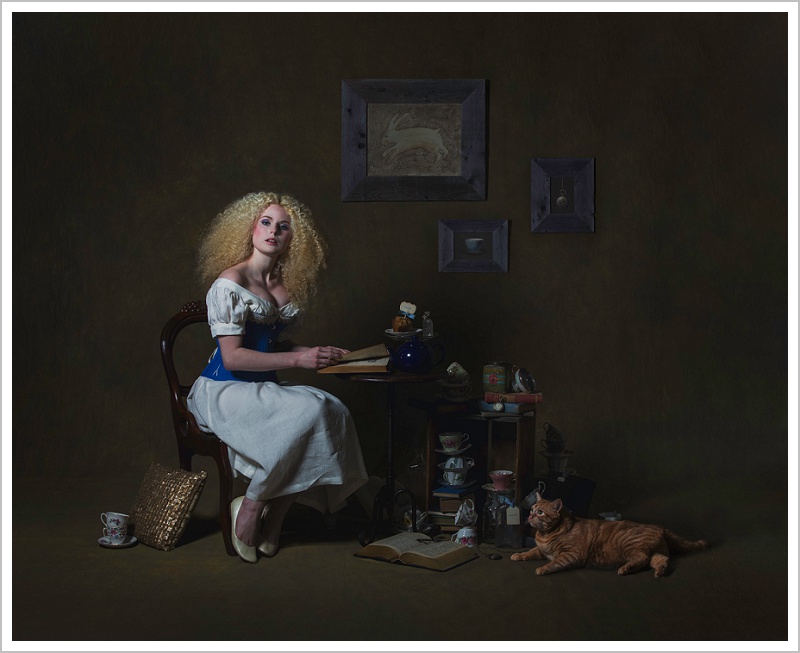 Alice in Wonderland has always been a fascination for me. So naturally, I created a concept shoot around the story with a little modern take after she comes back from Wonderland.
I just LOVE the story of Alice in Wonderland and knew this would be a fun shoot. The incredible model, Kayla Farnum, who I have worked with before was the perfect Alice. Working with a team to develop the concept has become an integral part of these types of shoots and really brought this character to life. The costume was created by Kelli's Sewing studio, the awesome hair by Alisha Salisbury, and makeup was done by Hanna Jalbert of Beauty Couture. This couldn't have been accomplished without these awesome people.
If you know the story of Alice in Wonderland you may recognize some elements in the images that take you back to that world. The teacups and tea kettle, a painting of a white rabbit, books, a watch, and of course a cat. Many of these were photographed separately and added to the image later.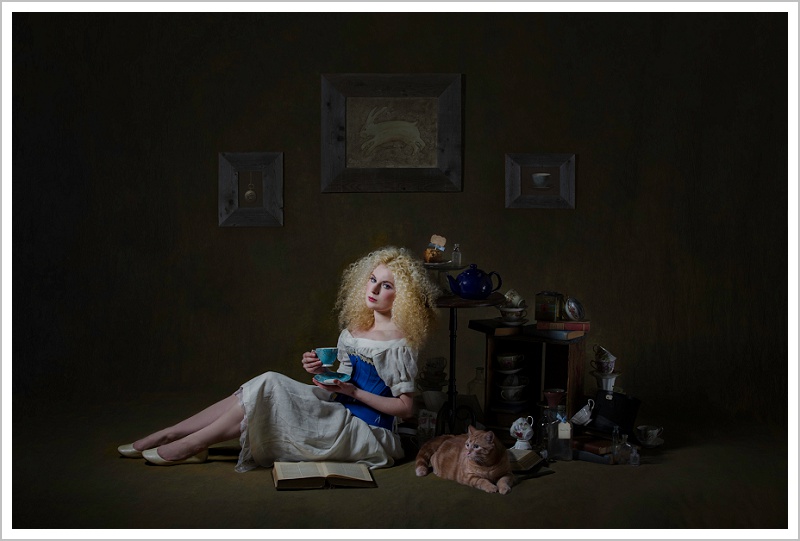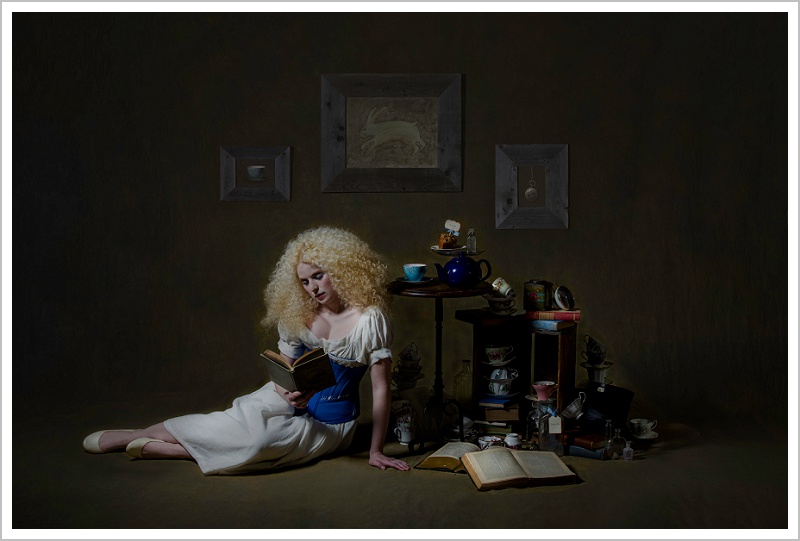 The image below earned a merit in competition last year and is titled "Return from Wonderland." It is a composite of 8 different images and blended to make it look like all of the elements were together at the same time.