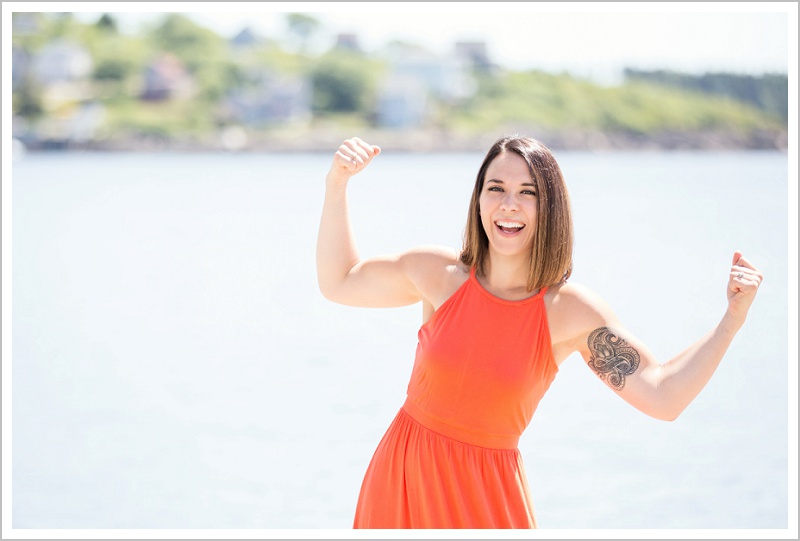 What a pleasure it is to work with past clients again. I photographed Sarah's wedding several years ago and she asked me to create some images that show off her strength and charisma as she ventures into starting her own wellness business. A standard headshot just won't do for this one!!
Sarah now resides in Horsham, Pennsylvania where she is setting up shop. She calls her self an "… anxiety, body image and eating disorder therapist…" Currently offering counseling, group classes, and personal coaching online and in person. She speaks about investing in yourself and believing in yourself. What better way to do that than with a photo shoot for her and her business. When you are the face of your business having images that really show your personality is important. She wanted images that would show off her passion and happiness for the incredible work that she does. As you can see she certainly rocked the photo shoot!!!
The colorful outfit choices and location were a great combination that really showed offer her vibrant personality. We found some great brick walls and arches to use as a background. I love the brick archway and her confident walk toward the camera.
It truly was a pleasure working with Sarah again. I wish her all the best, though she will have no problem in her new adventure into entrepreneurship. You will rock!!!