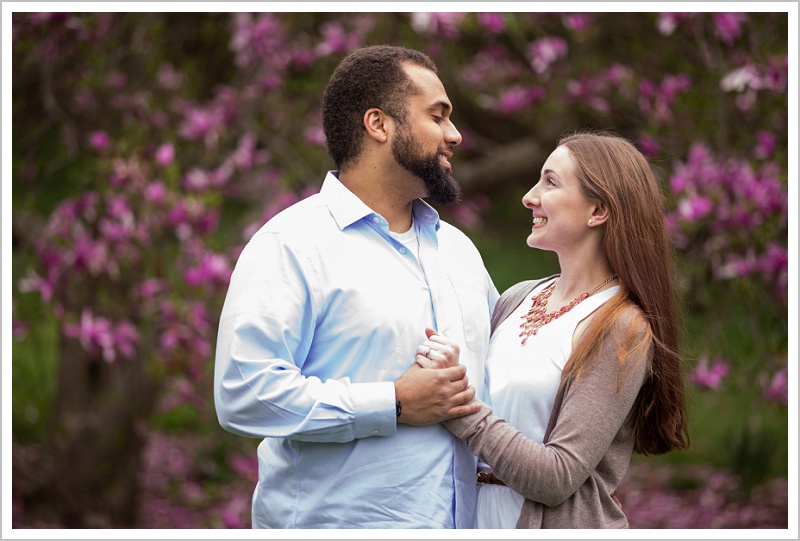 Maine has become a destination for weddings, especially for couples in the New England area. Must be the beautiful coastline and picturesque mountains. These two are to be married in York, Maine and I traveled down to them for their engagement session in Massachusetts, to the campus of Harvard University. What a pleasure it is to work with Josh and Leila, and their pup Sterling. With Maine as their destination for the wedding, it was a great to be able to create images for them in their home state.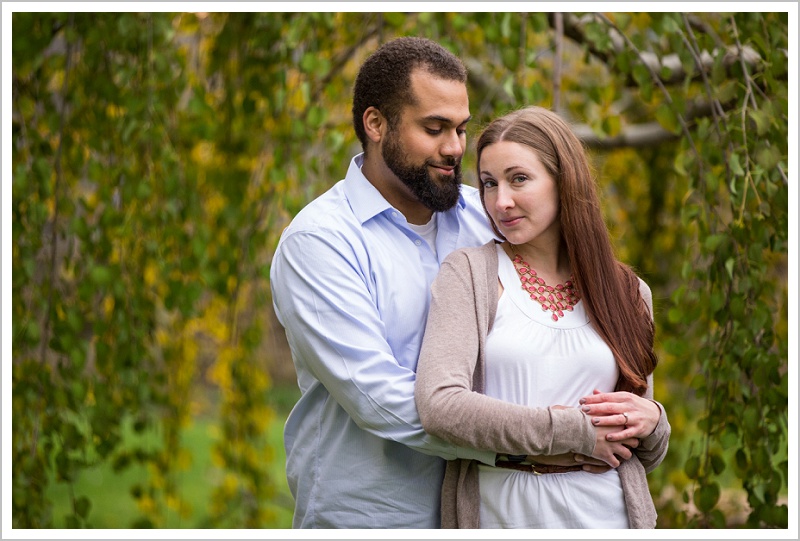 The backdrop for this session was the Arnold Arboretum at Harvard University. We walked the paths amongst a stunning array of flowering trees and plants. The purples and greens were a great accent to their chemistry. It was the perfect place to showcase their joy before their special day. The grounds were almost in full bloom and the greenery was bright. And their smiles definitely made up for the overcast day.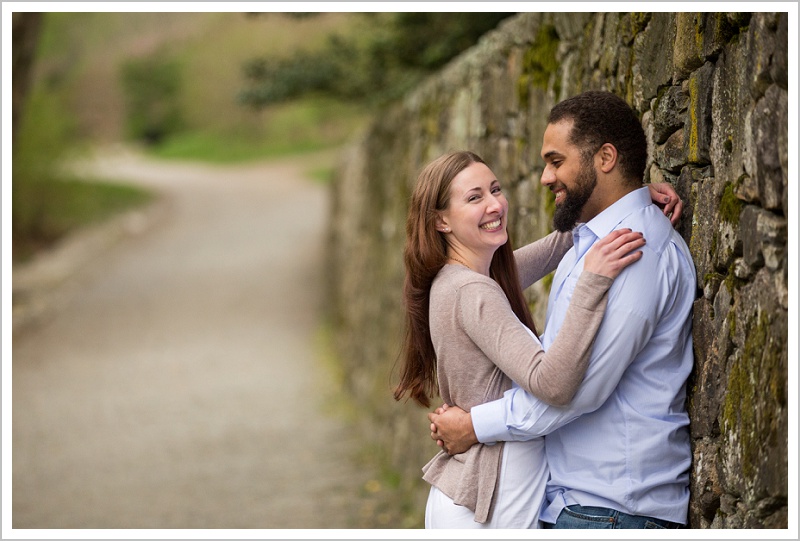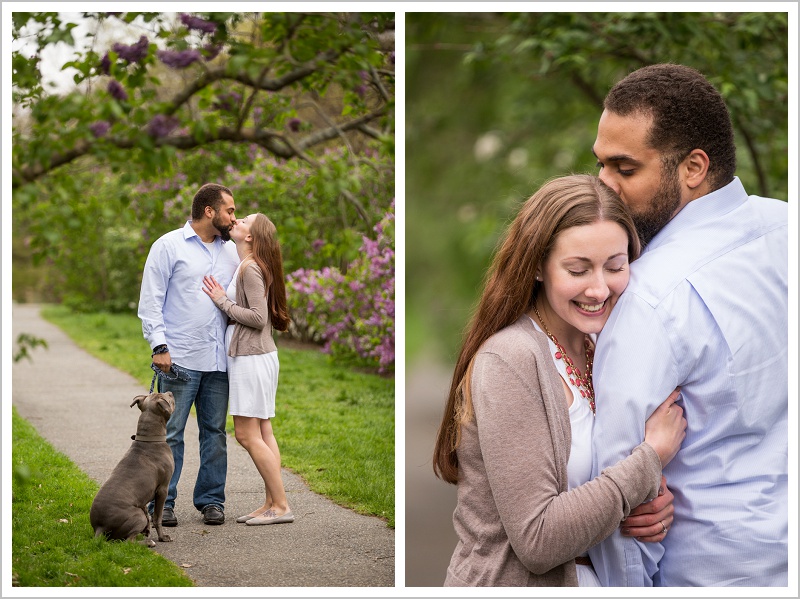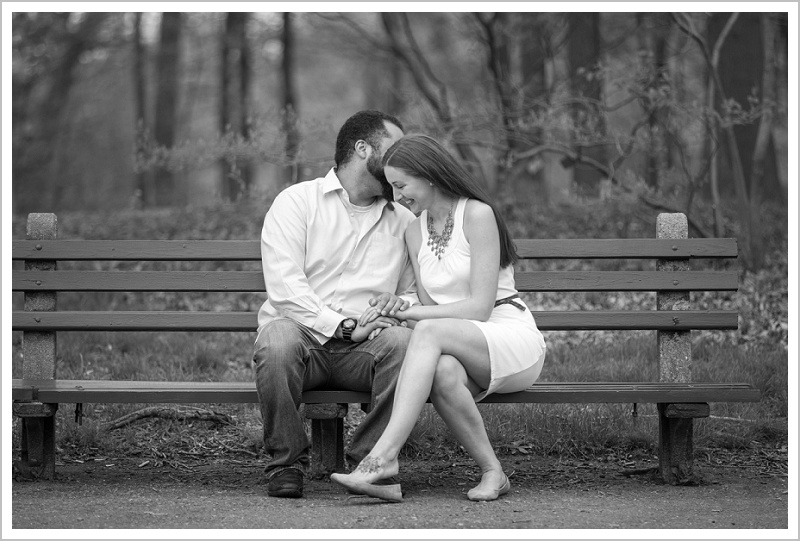 With Josh working as a project manager and Leila being a social worker, both in Massachusetts. Having the engagement session close to the couple's home is a great way to bring it all together. It also gave them to chance to bring their four-legged friend. And if there is a dog involved, that just makes it all better. Meet Sterling, their adorable dog. I couldn't resist including him in some of the photos. They might be some of my favorites from the session. I mean look at him! So cute!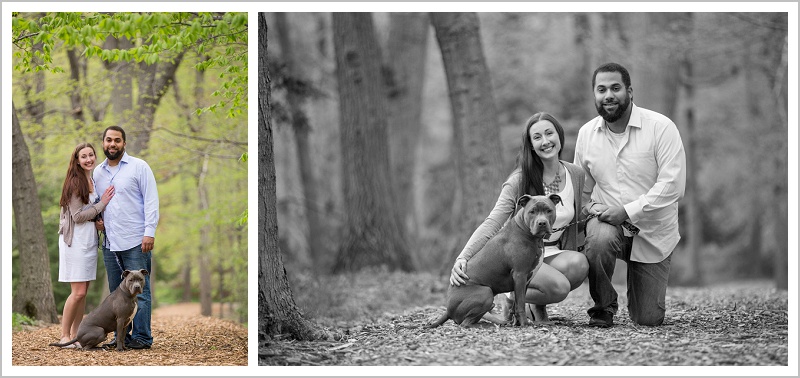 A great mix of traditional photos with the pup to some more intimate images. A little dancing always helps too. So many great images, I had a hard time choosing!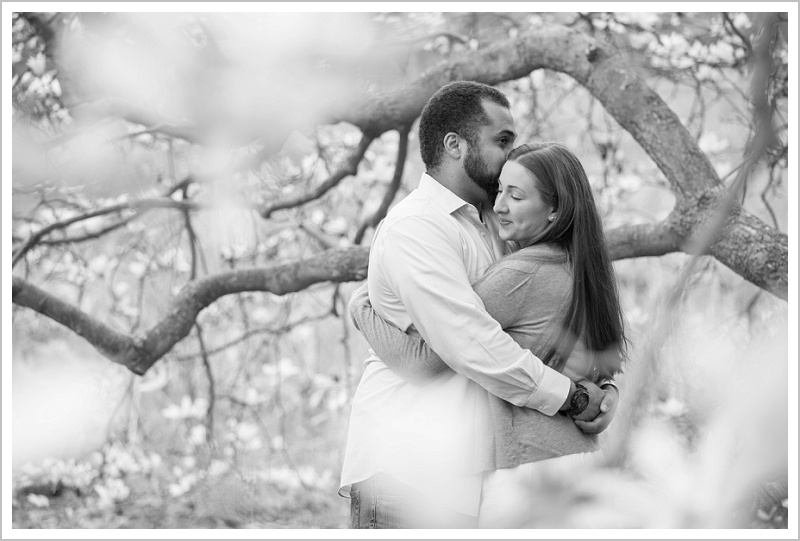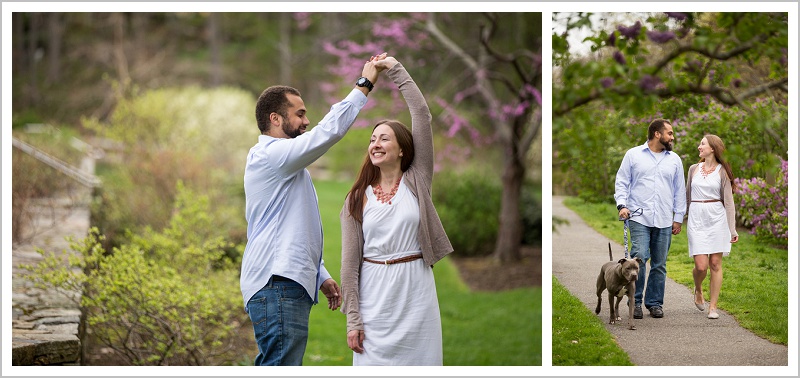 I cannot wait for their wedding in York on July 7th. If the smiles and happiness that was felt during their engagement session is anything like their wedding, I'm sure it will be an amazing day.