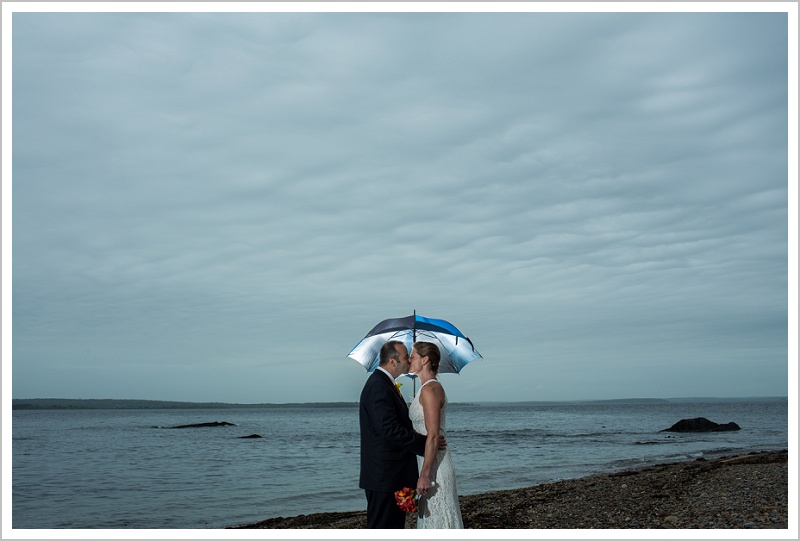 An intimate seaside wedding on Eagle Island in Harpswell Maine could have easily been a wash due to rain. But they had other plans and went along with the party anyway.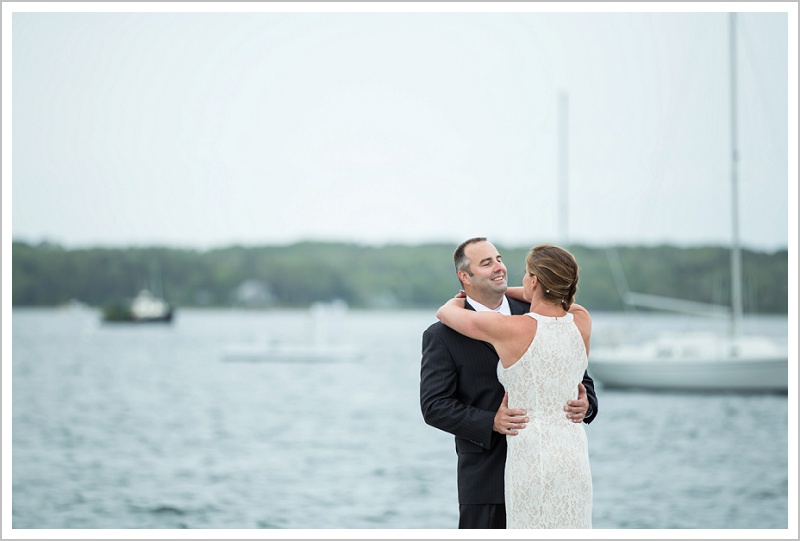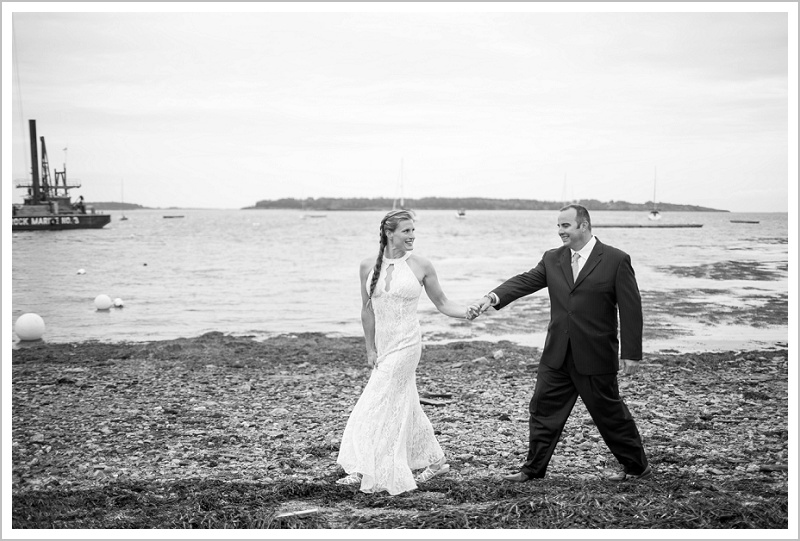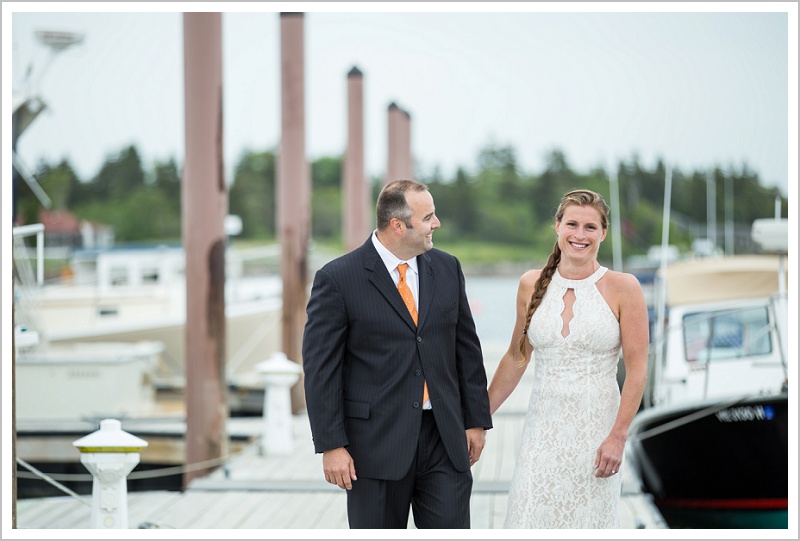 I first met Katrine when she and her sister asked me to do my first fitness photo shoot. We met just before dawn and worked until the sun came up. A couple years later, they asked me to do family photos for them. I met them and their parents where they have their boat docked in Harpswell, Maine, and we took photographs at the marina and with their boat. Fast forward to Tom and Katrine's wedding day, and we found ourselves back on the same docks.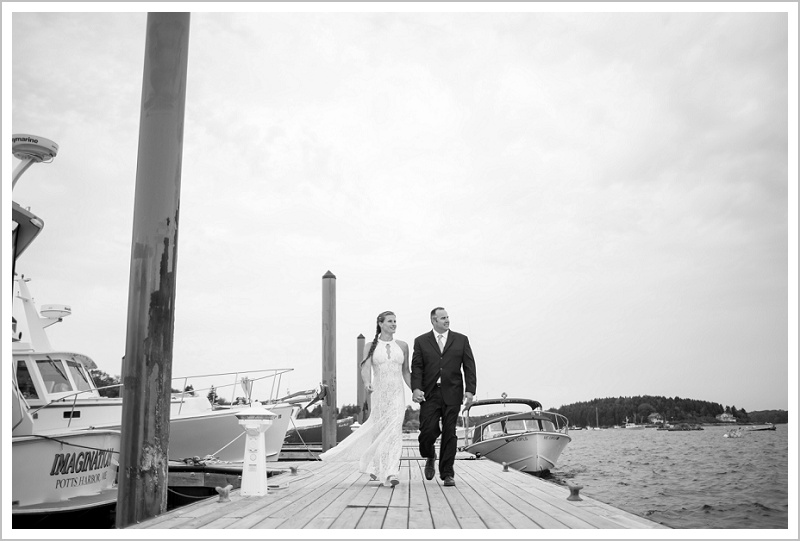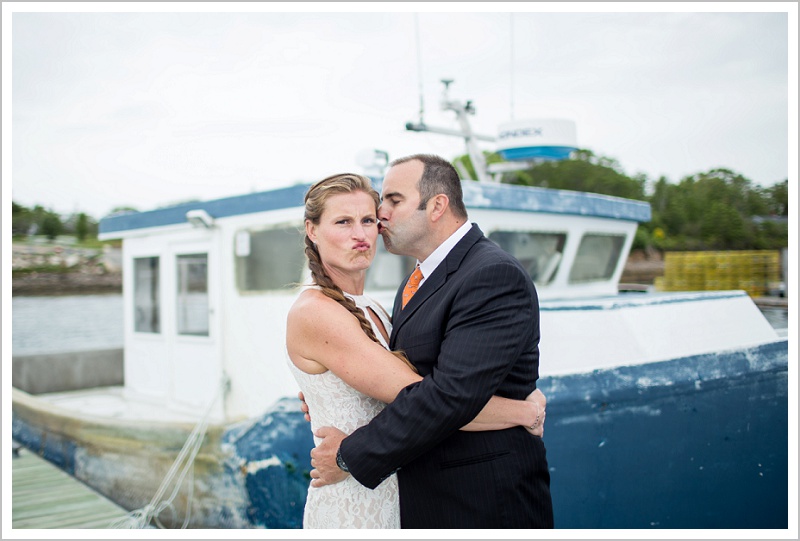 On these docks, Tom and Katrine had their first look and that set the mood for the day. The dreary weather wasn't going to stop the fun. Donning a bright red rain parka for the boat ride to Eagle Island, Katrine was determined to continue with the events.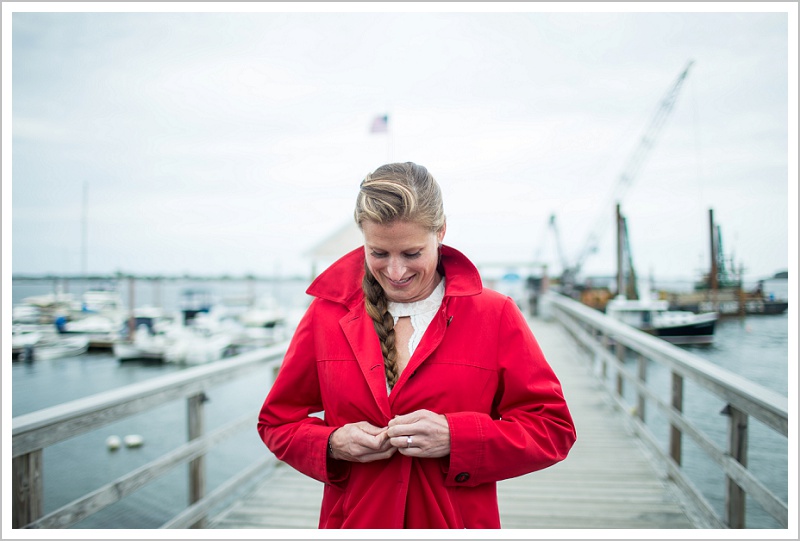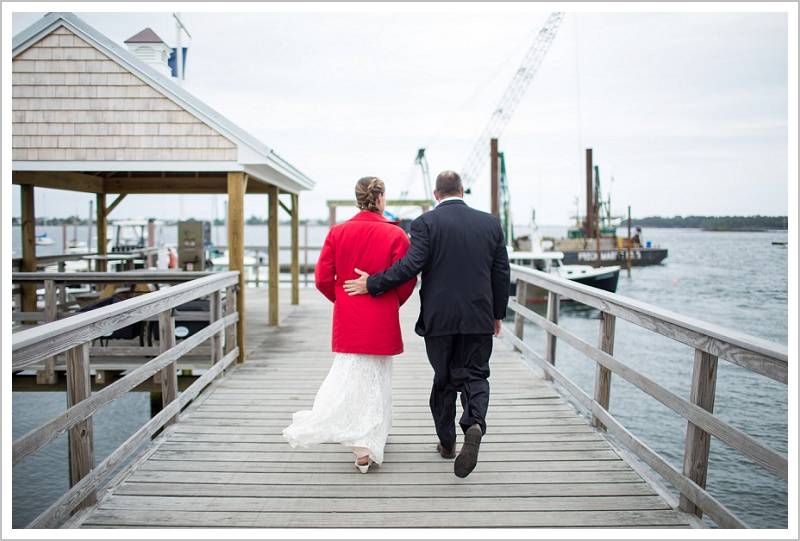 The two love birds and the handful of guests piled onto a lobster boat, which gave some time to make sure all details are in place. We were greeted by a smiling face as the captain positioned the boat for docking.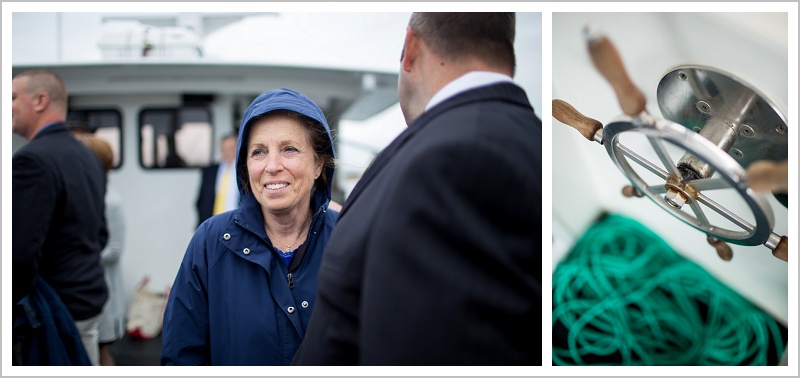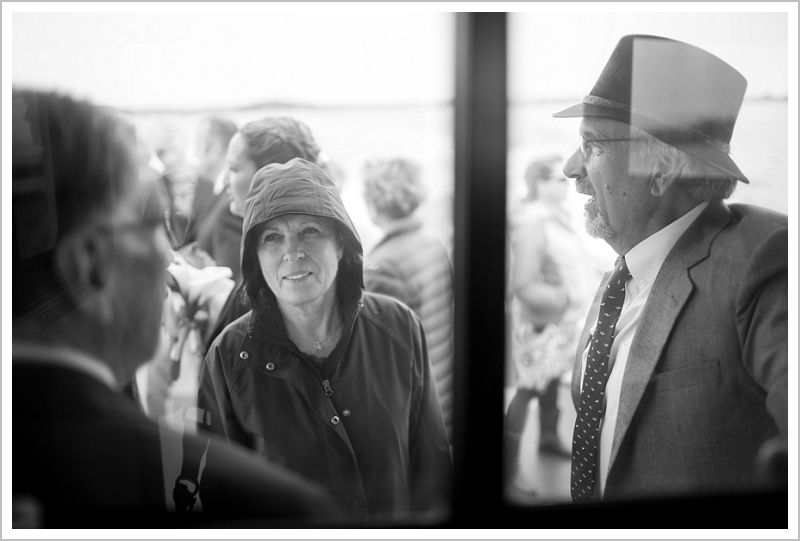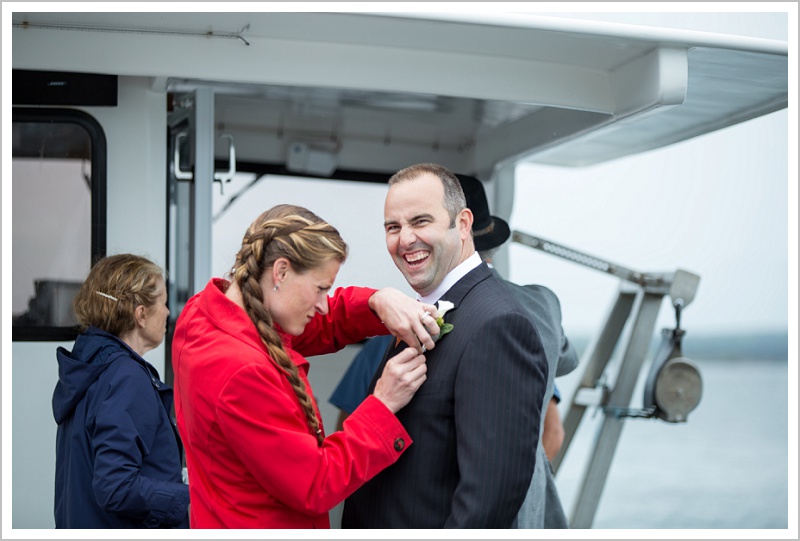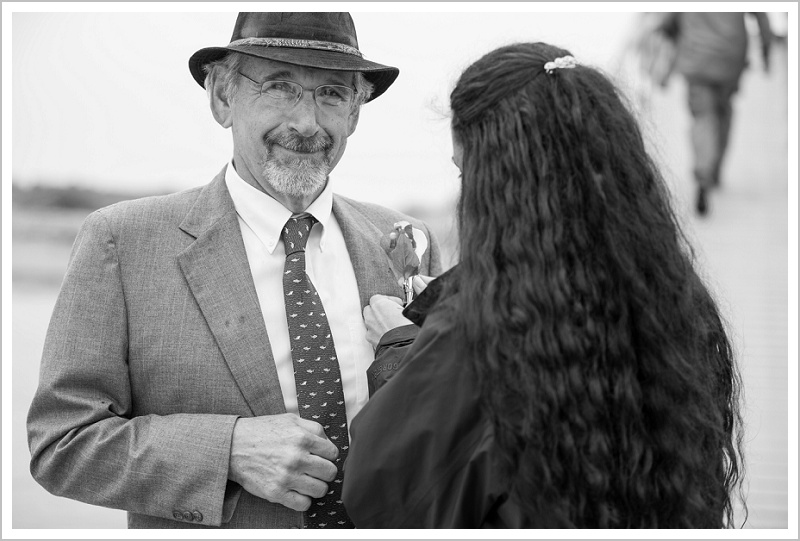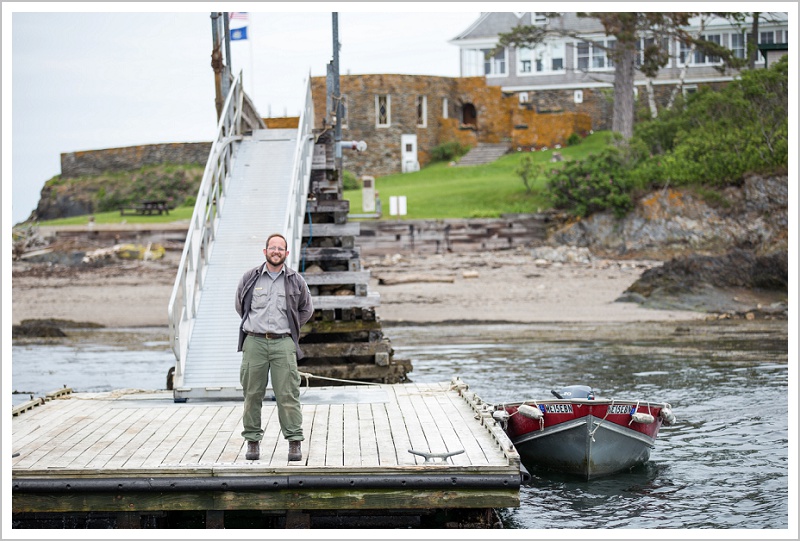 Only a short walk to the ceremony site and a little time to reflect on the day and smile. Nothing was going to dampen this day.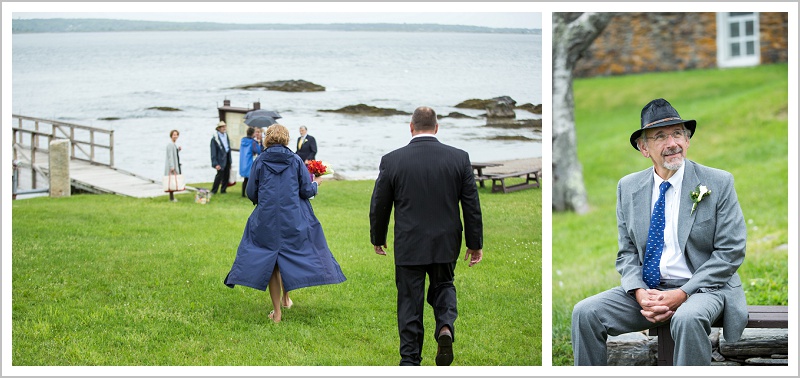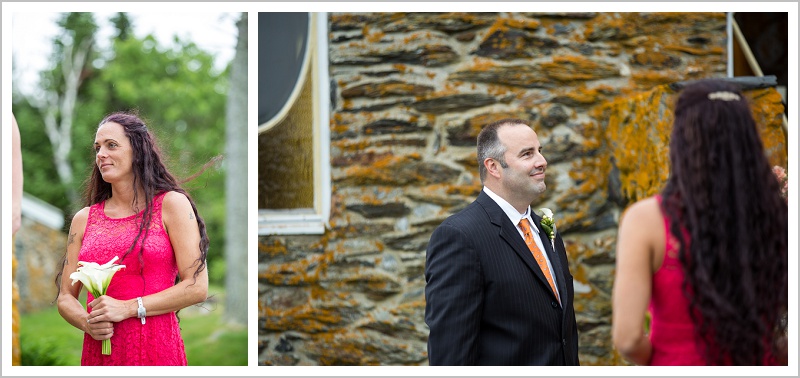 The golden lichen covered stone wall was a beautiful backdrop for this quaint ceremony. Umbrellas were needed but sweet expressions were all that needed to be seen.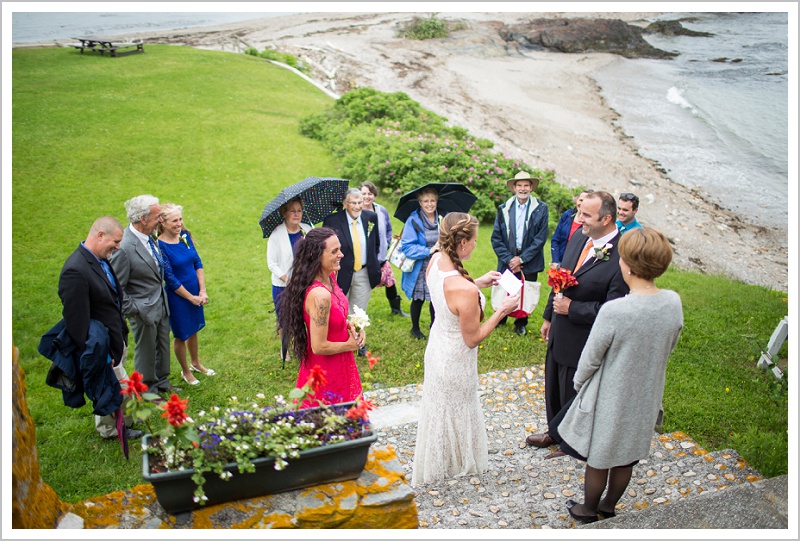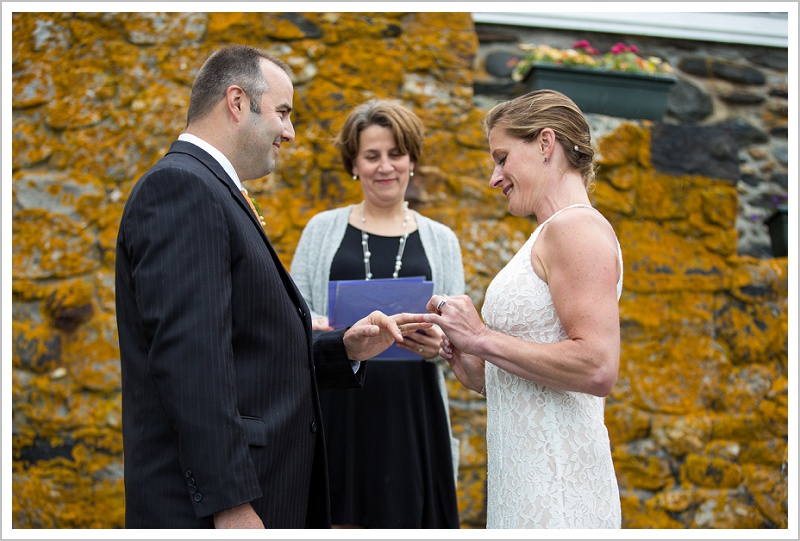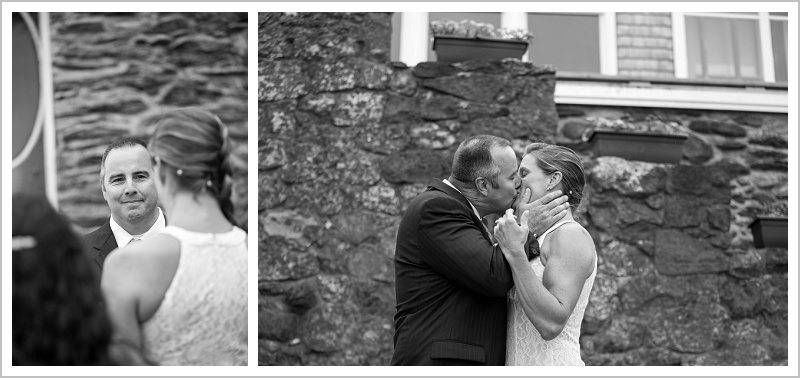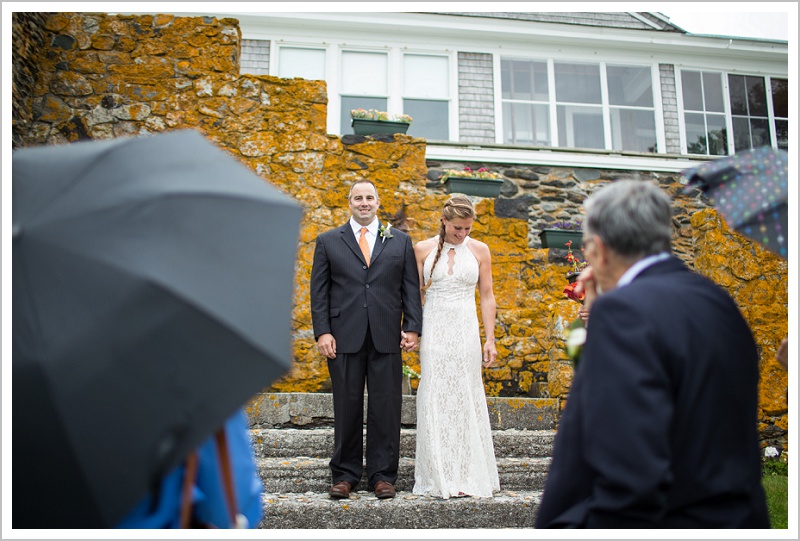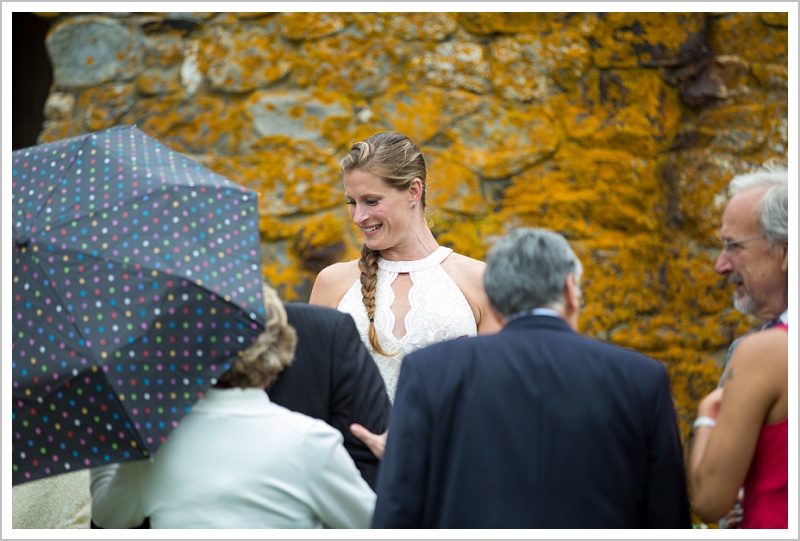 After a few photos with family and friends, we headed out for some bride and groom photos. Katrine had to make sure everything was in place, even though Tom was ready to party.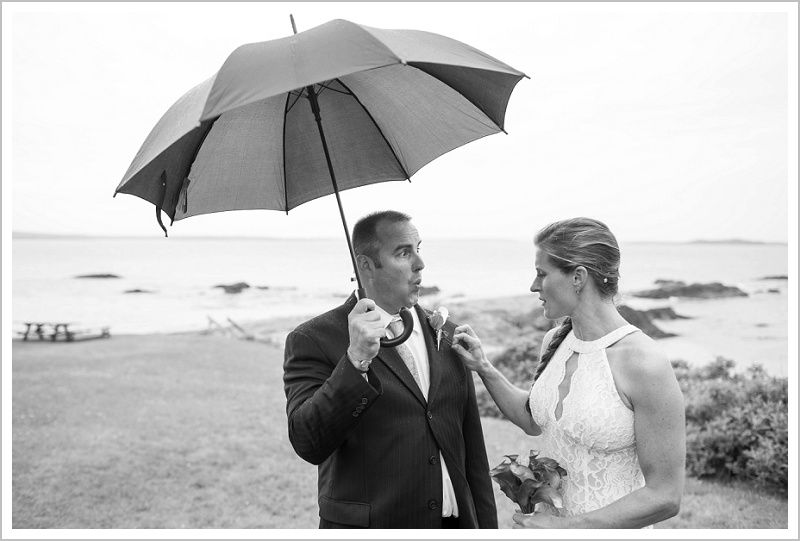 Stealing the couple away for some shots alone right after the ceremony is one of the best times to be a photographer because their love and joy is radiating and makes for some beautiful and intimate images. The beach and grounds of Eagle Island are quintessential Maine.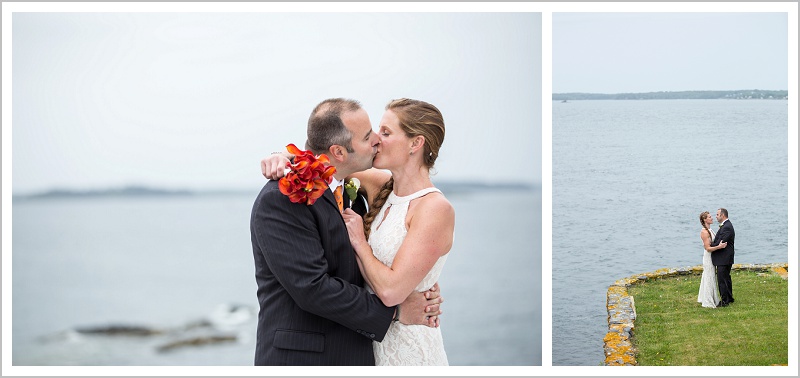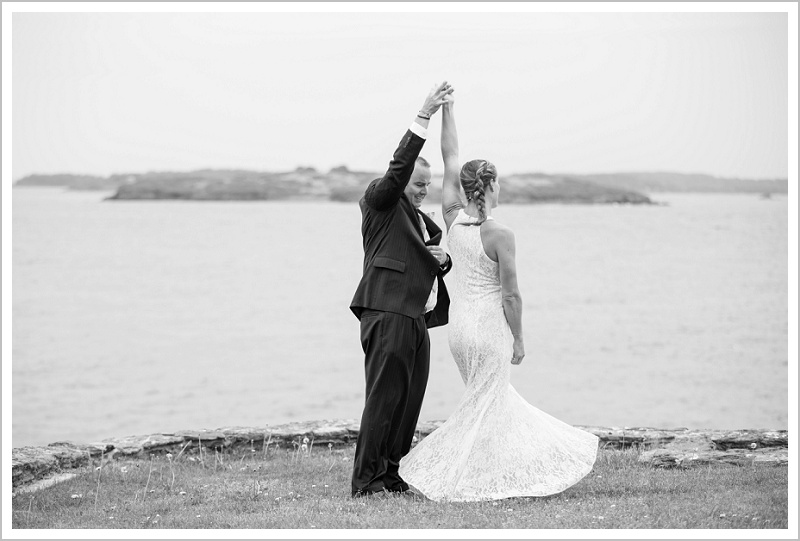 There was dancing, twirling, and some silly faces while these two shared some time together.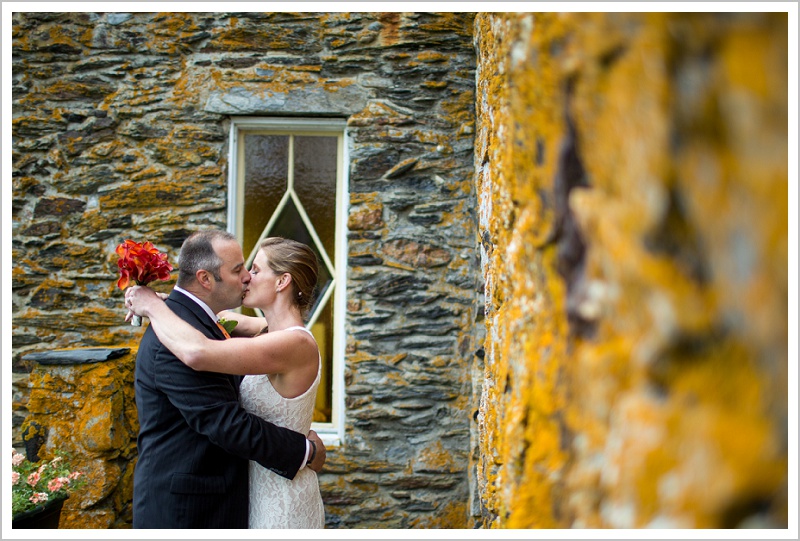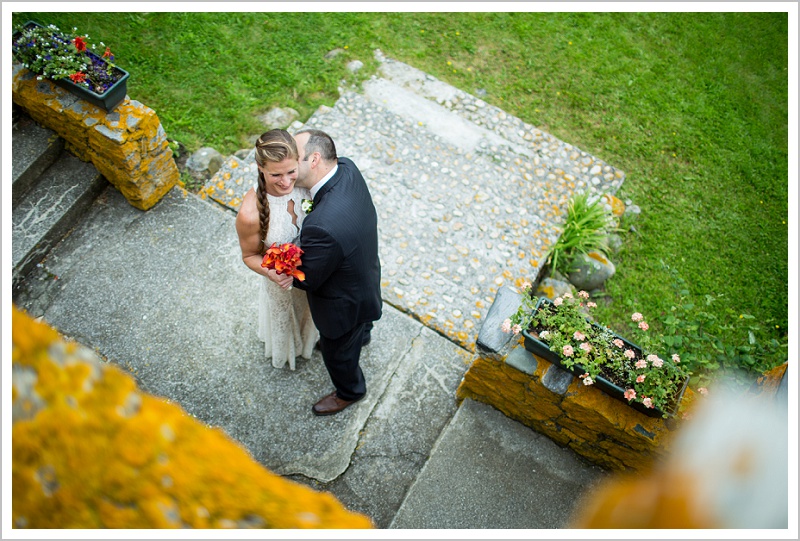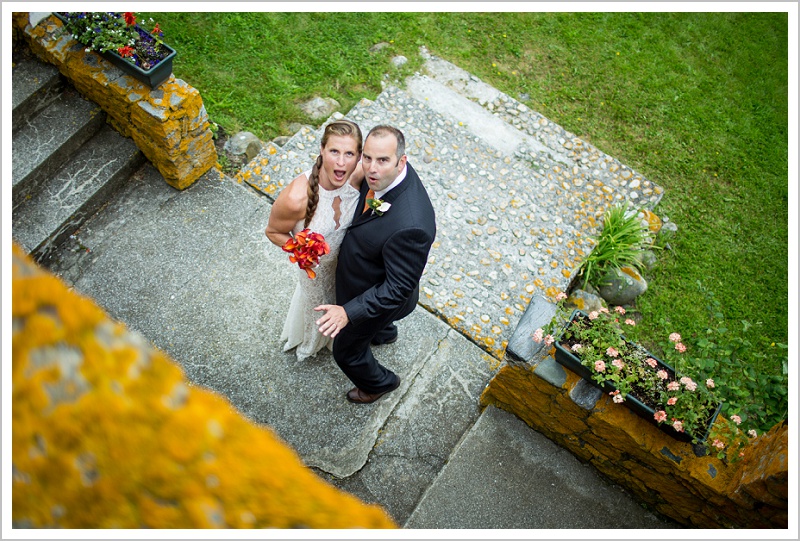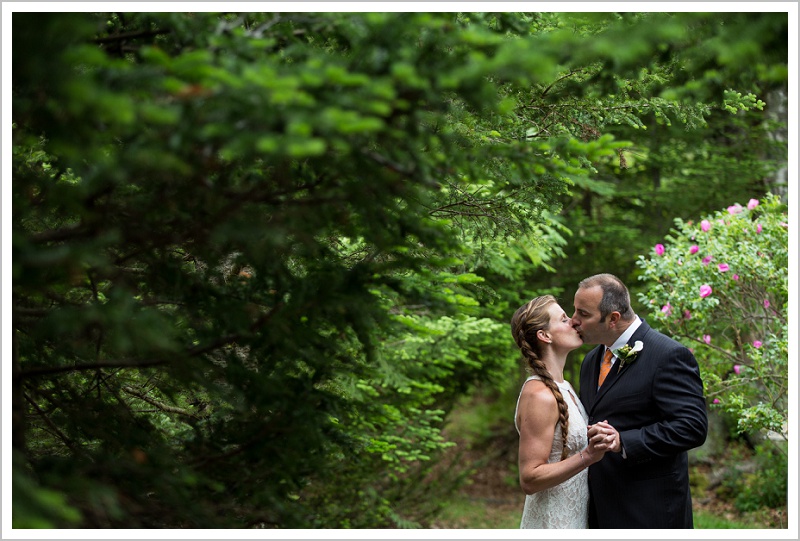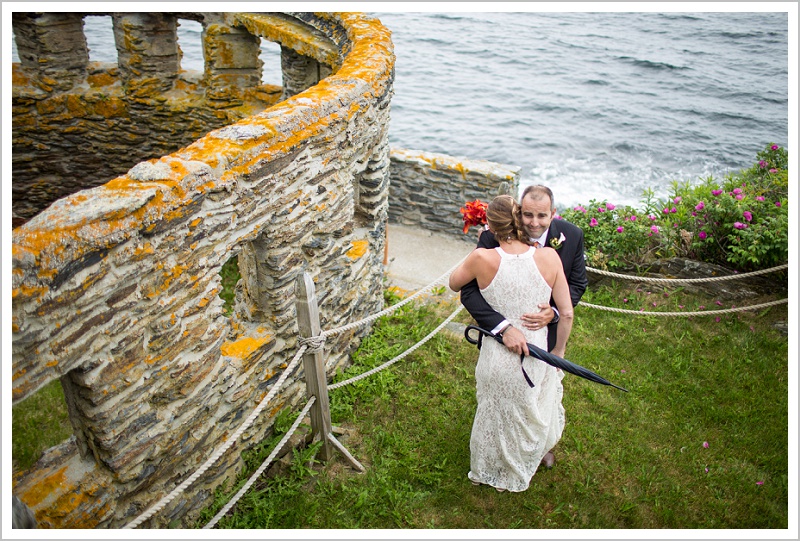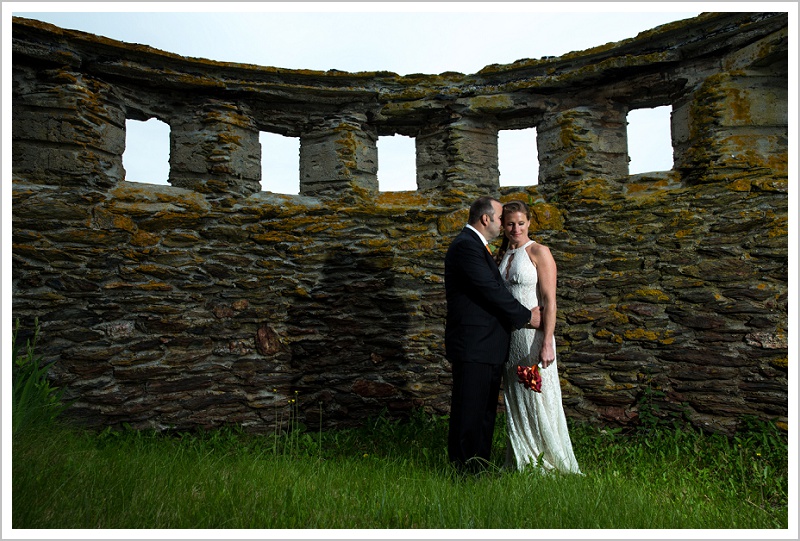 Making our way back to Harpswell via the same lobster boat we came on these two were all smiles. Complete with bubble send off.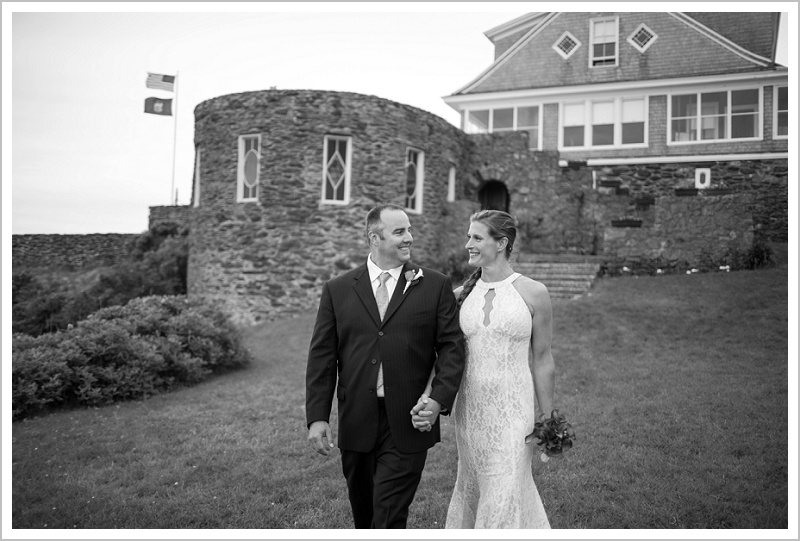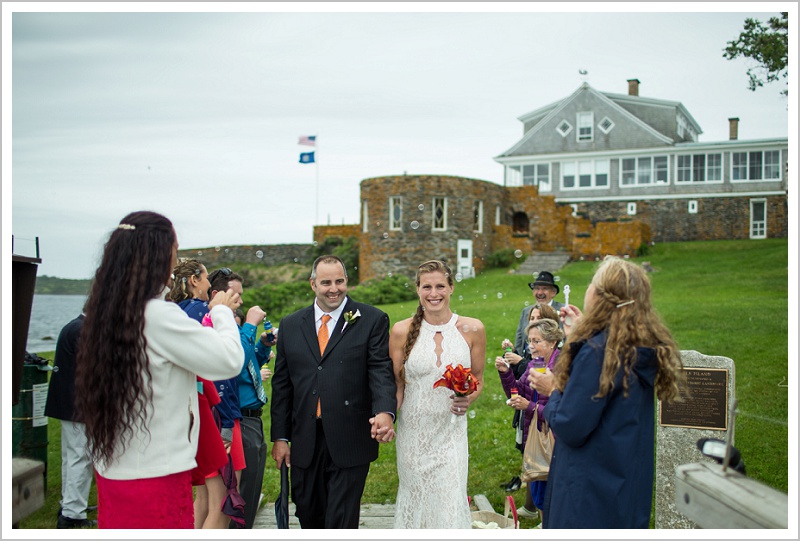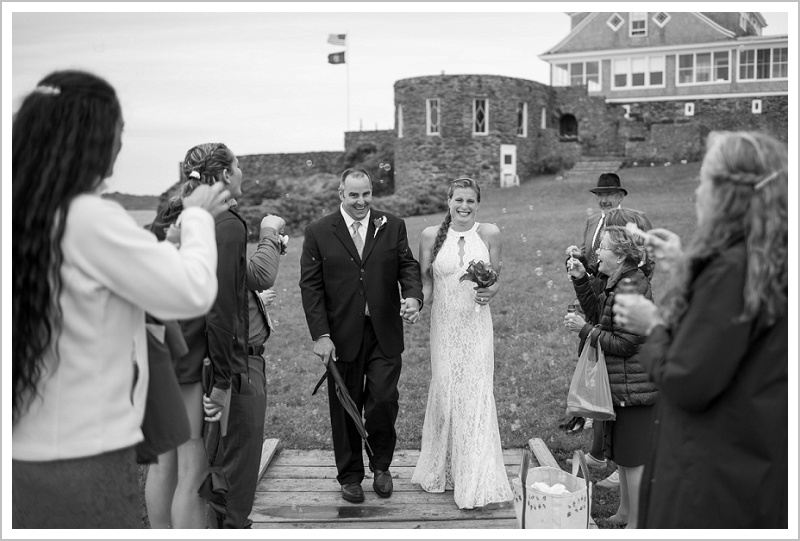 Sometimes the small personal details, are what make a wedding day so special. From the simple braid, in Katherine's hair tied with a tiny "Love" charm. To the fish shaped cake, and the dinner reception at Dolphin Marina.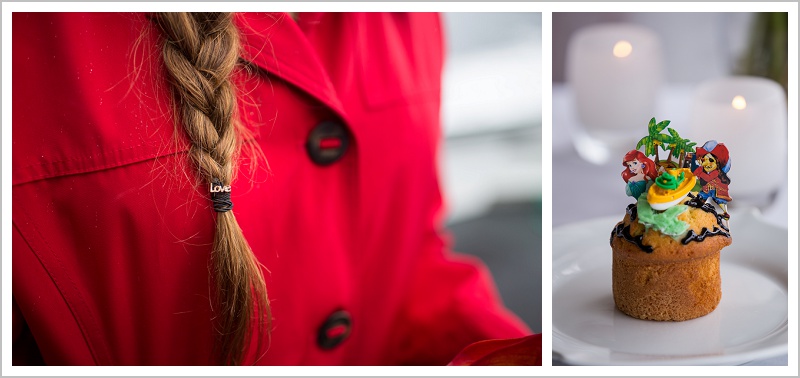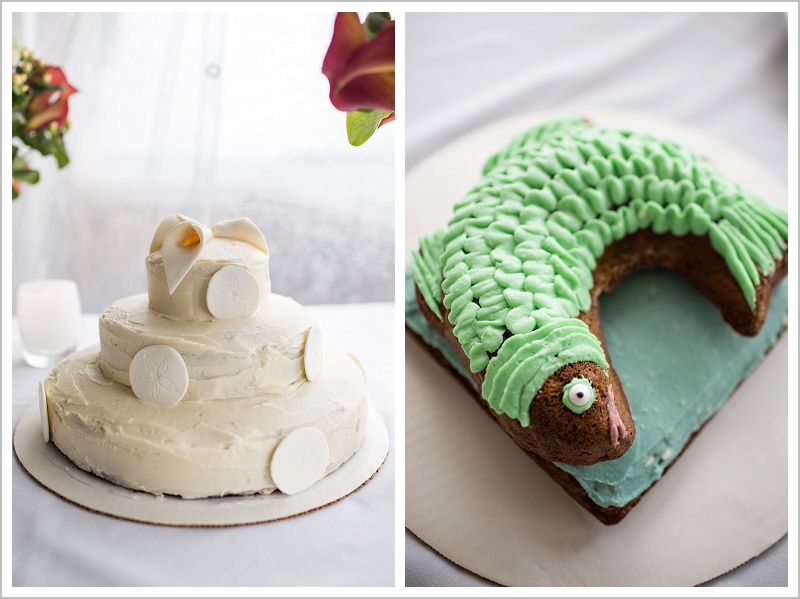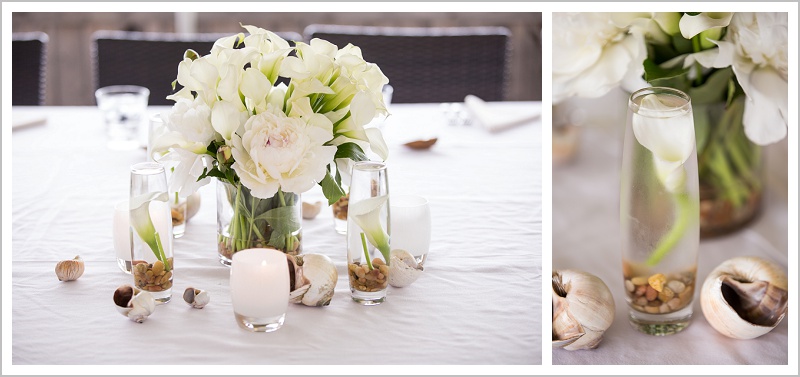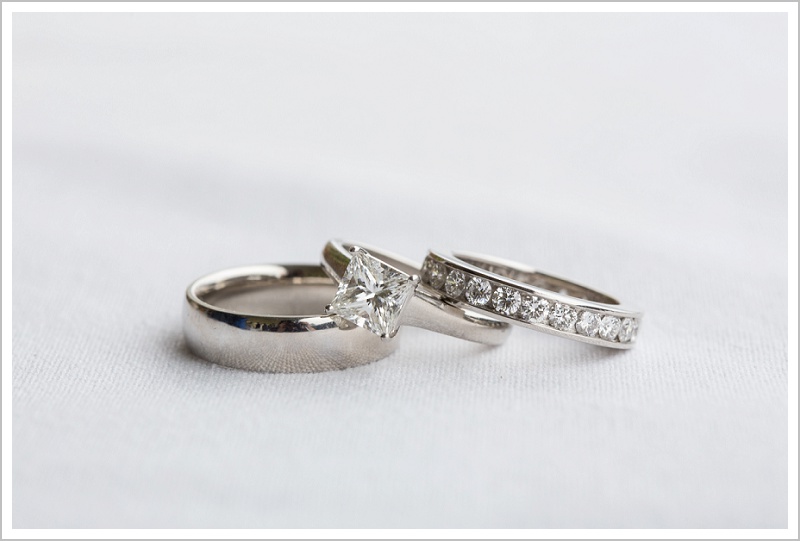 Some cocktails and coffee were had to warm up and dry out from the weather.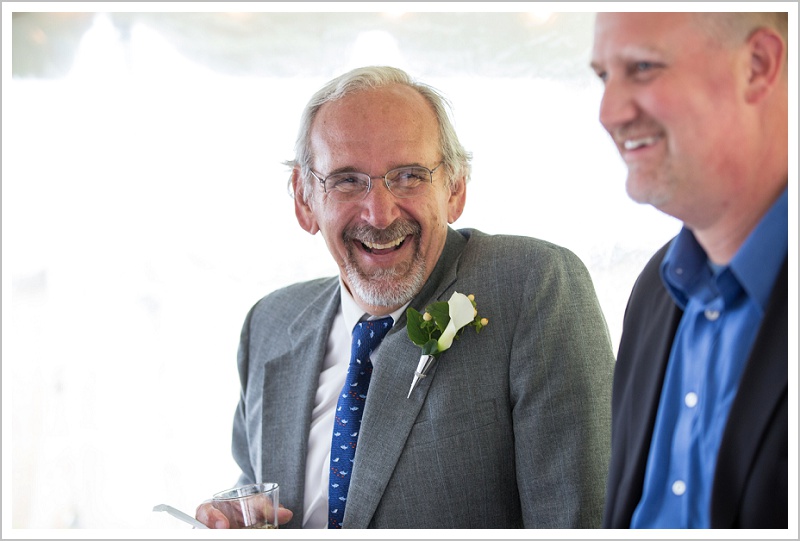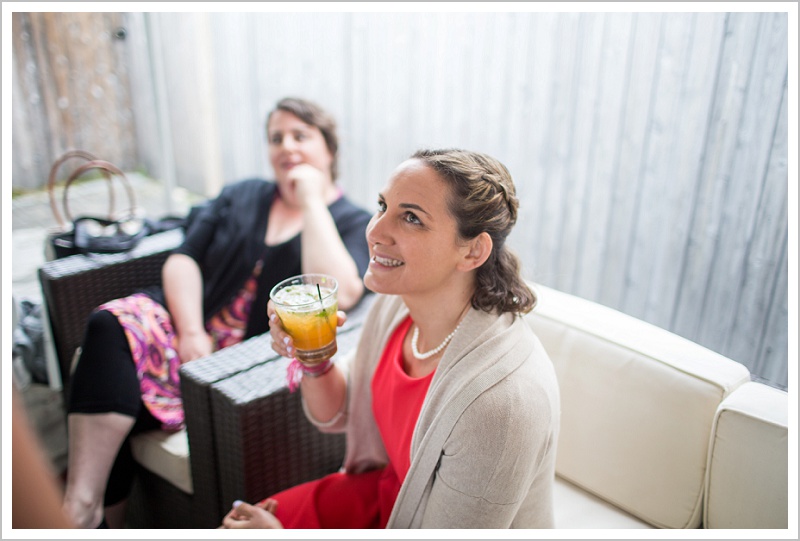 Dinner is served, and what a meal it was. Chowder, scallops, and of course lobster to round out this truly Maine wedding.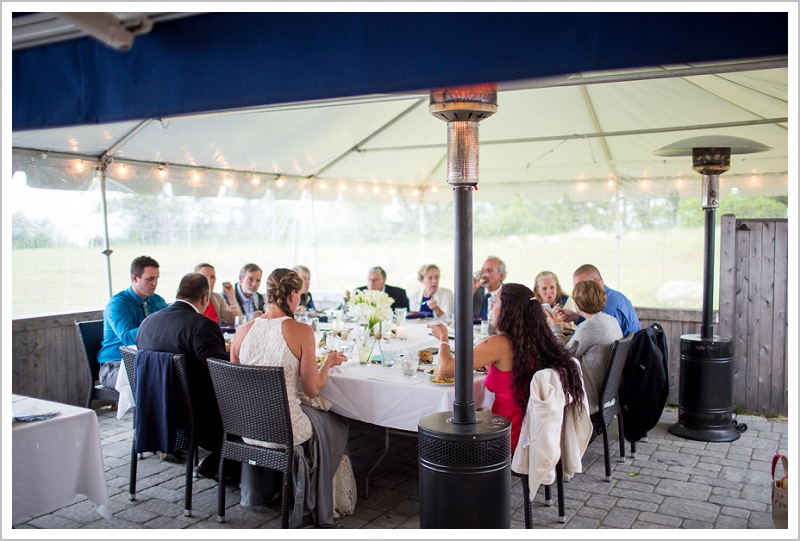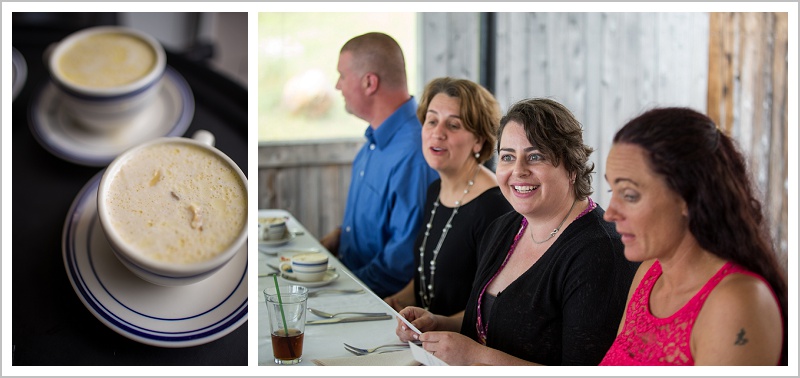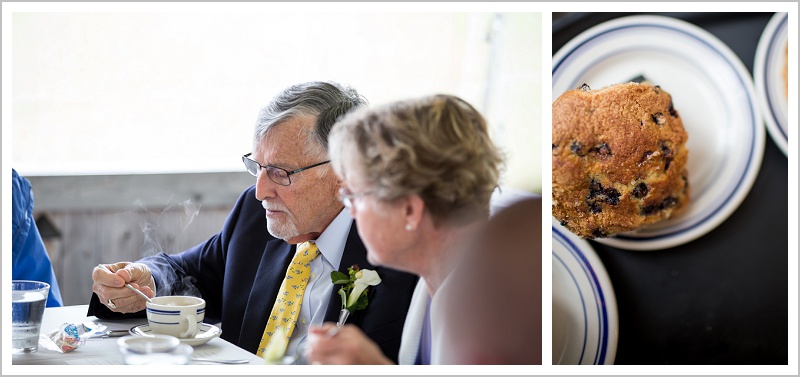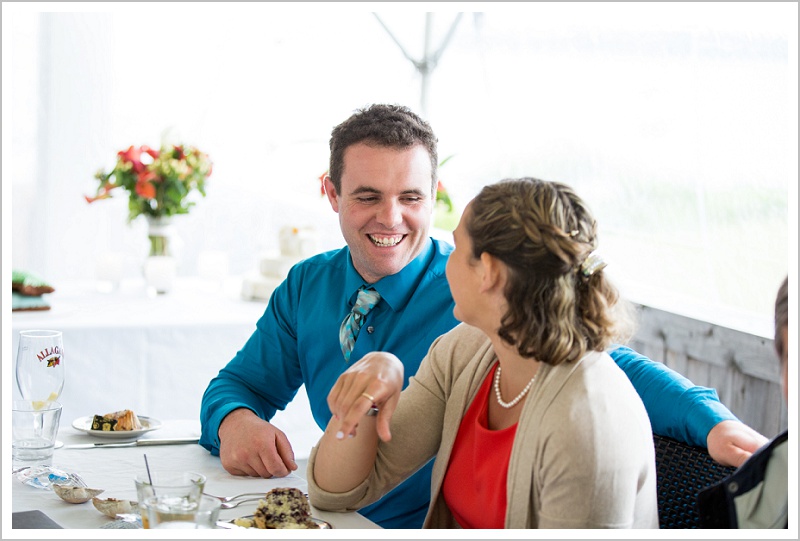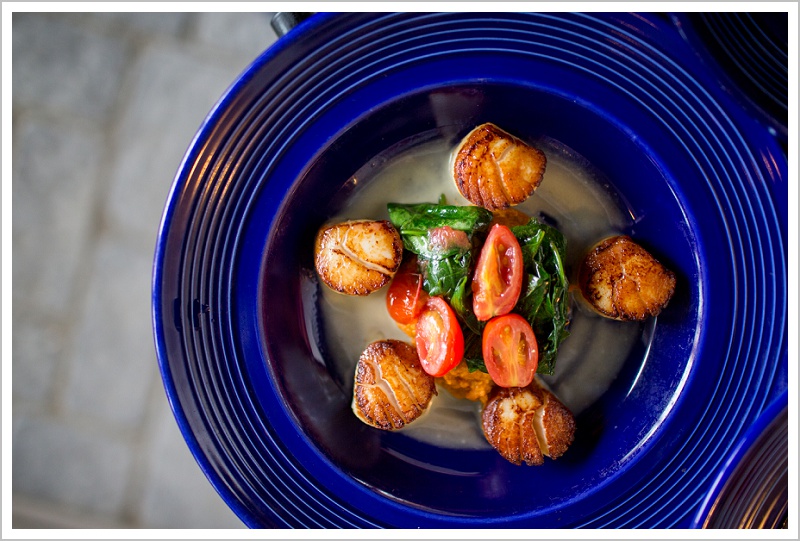 Laughs were shared as some speeches were made as everyone finished their meals. Being surrounded by your closest family and friends and sharing these moments and memories is what the wedding day is all about.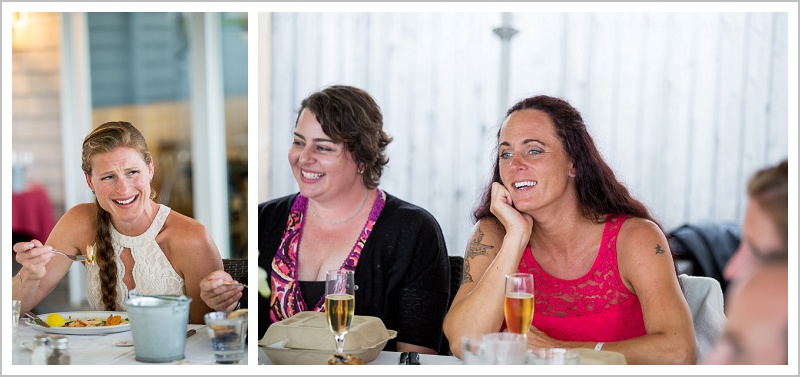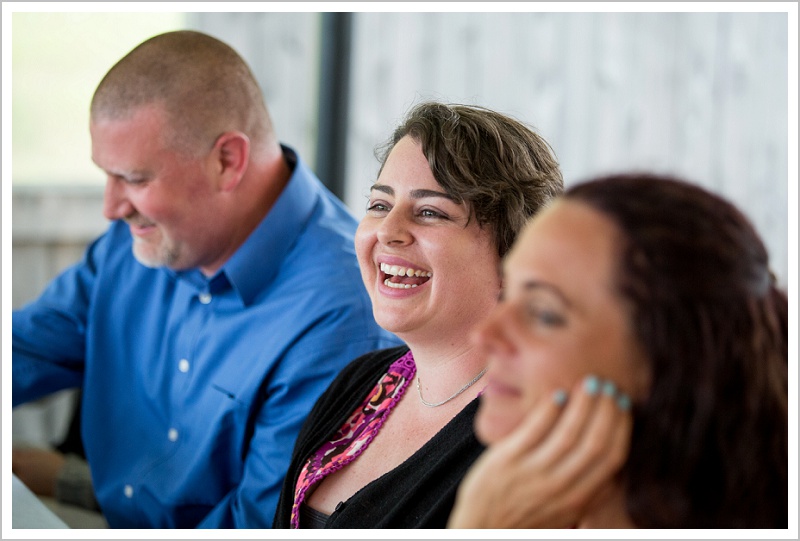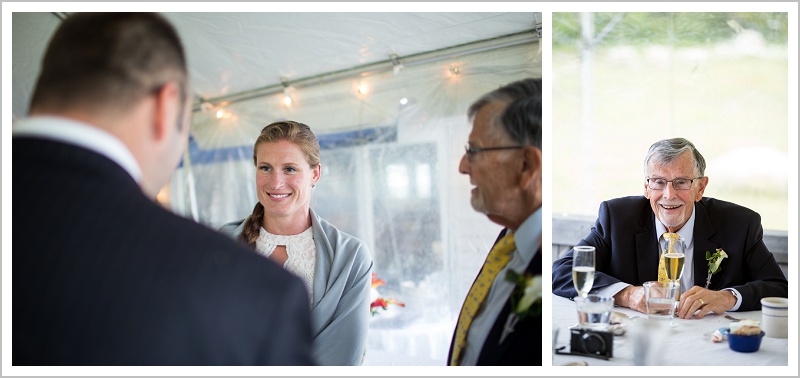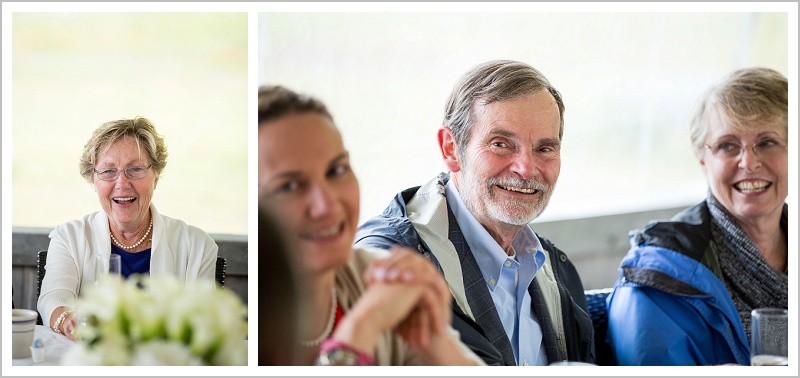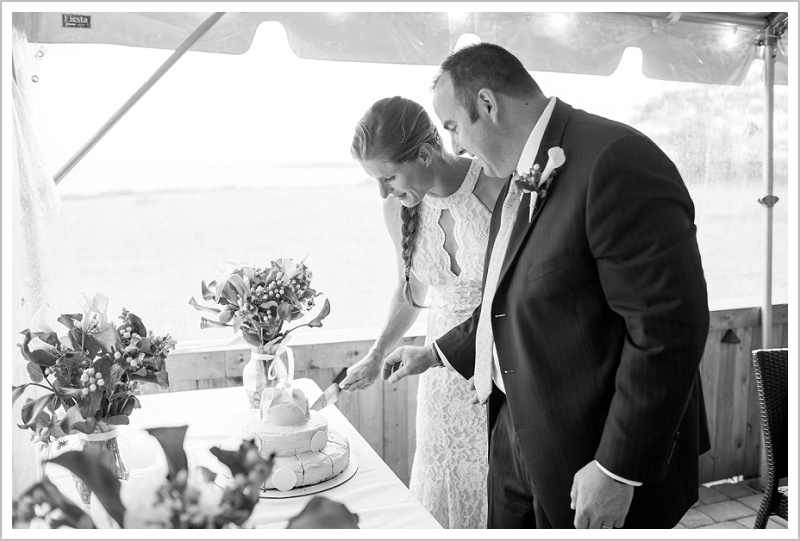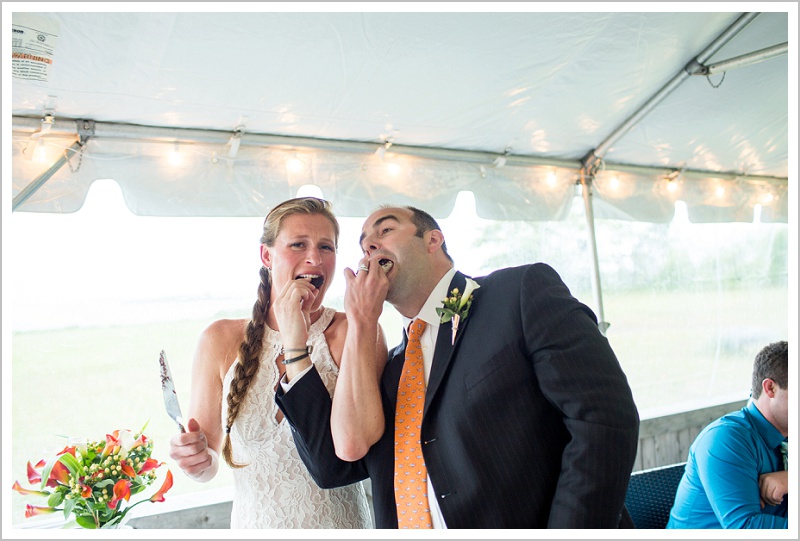 Tom and Katrine certainly made up for the dreary weather with their humor and silliness.