Keeping a Secret
J lives and met the woman of his dreams in Massachusetts.  Originally from Nigeria, his travel across the planet brought him to her, and he wanted nothing more than to create a special moment for her when he decided to propose.  I'm so lucky he chose me to be his photographer for the proposal at Cliff House!  Maine proposals are so unique and I've done so many of them, climbing around the rocky shores, through apple orchards, and hiking to mountain tops!
J had his big moment all planned, even going so far as to use a fake email account to speak to the people helping him coordinate the moment.  He booked a weekend getaway to Maine, at the stunning Cliff House in Cape Neddick, Maine and to not make M suspicious, he told her that he had won the trip at work. He even had someone from his work create a fake internal email to him announcing he had won this trip!  He showed M the email, which of course looked official, and they planned their romantic trip for two!  J then contacted me and asked him to help set this plan in motion.  I can't reveal how I do it, but I have yet to have anyone figure out who the heck I am or what I'm doing there before the ring comes out of the pocket!
He had kept this plan from every other soul, aside from his brother, and even purchased a special ring box that has such a low profile you would never be able to tell there was a ring in his pocket!
Popping the Question
December in Maine can be pretty chilly.  More accurately, downright COLD!  But somehow, the stars aligned, and this December 15th wound up being about fifty degrees!!!  J and M were able to climb down to the rocks at Cliff House and enjoy a view of the ocean without winter coats on, and when he knelt to ask her to marry him, she smiled, said yes (with a fist pump, I believe) and he slid the ring onto her finger.  He stood and they embraced for a moment before we all heard someone from far above, near the hotel, yell out in congratulations for them.  They laughed and J threw a hand in the air and yelled: "she said yes!!!"
On the Rocks
He looked at her and explained who I was, and I came over to introduce myself.  We spent the next 45 minutes out on those rocks doing a full engagement session for them, complete with close up photos of the ring.  I always make sure that I get a few previews of a proposal out to my clients within one or two days so they can share the photos and the wonderful news on social media.  If you've ever tried to photograph a ring using a cell phone you'll notice it won't focus close enough to the ring, which means you can't get a good photo of it to share…. so I always do that for them as well.
When the session was wrapping up, the staff at Cliff House brought two glasses of champagne down to the rocks for them to share and celebrate with, which was such a thoughtful gesture, the epitome of great service to their clients, and I took a few photos of this before heading home, grinning ear to ear.
I absolutely adore proposals!!!!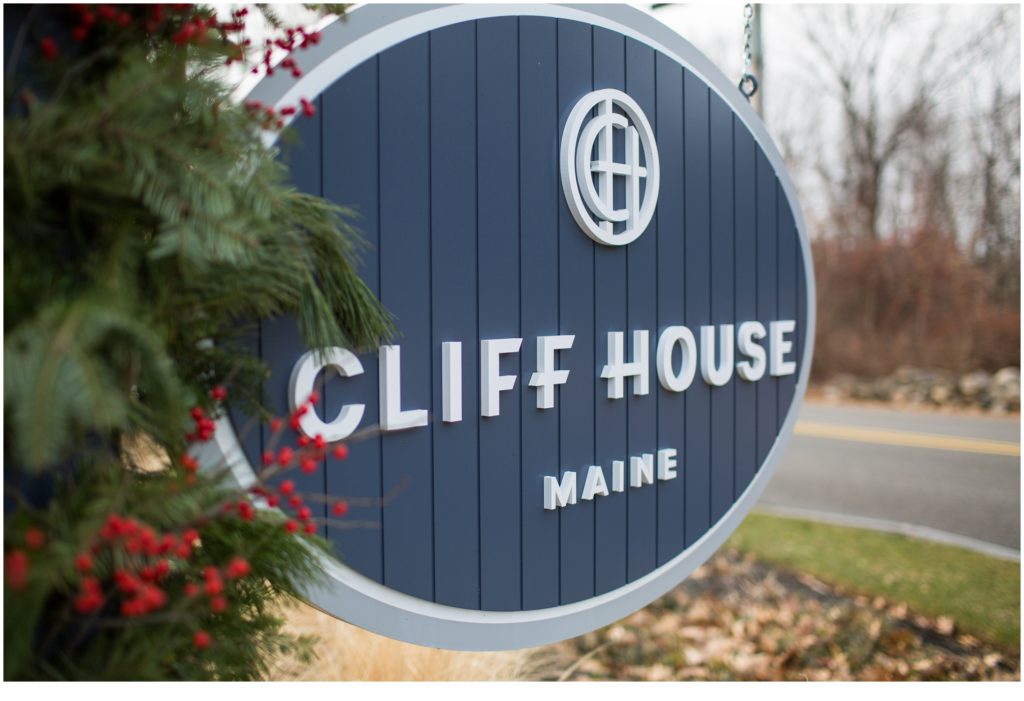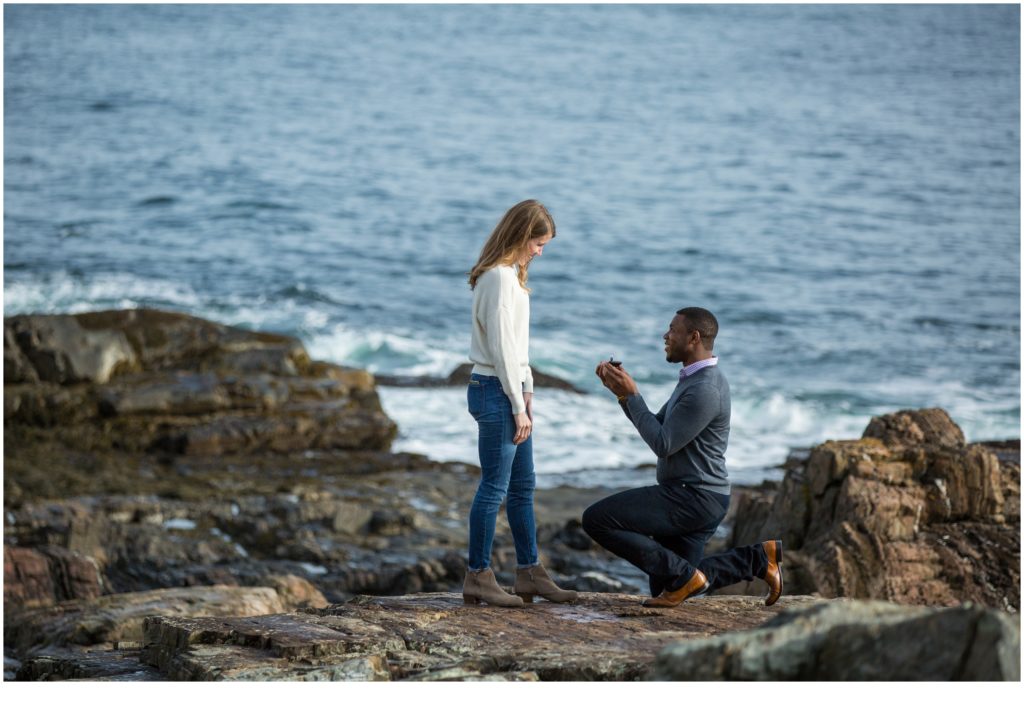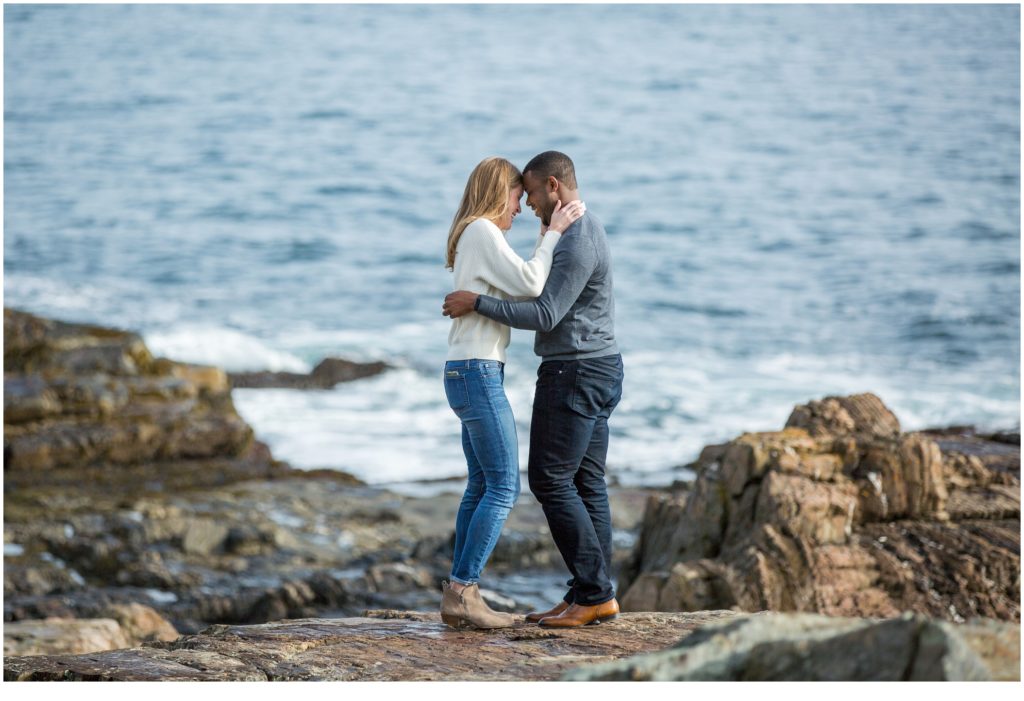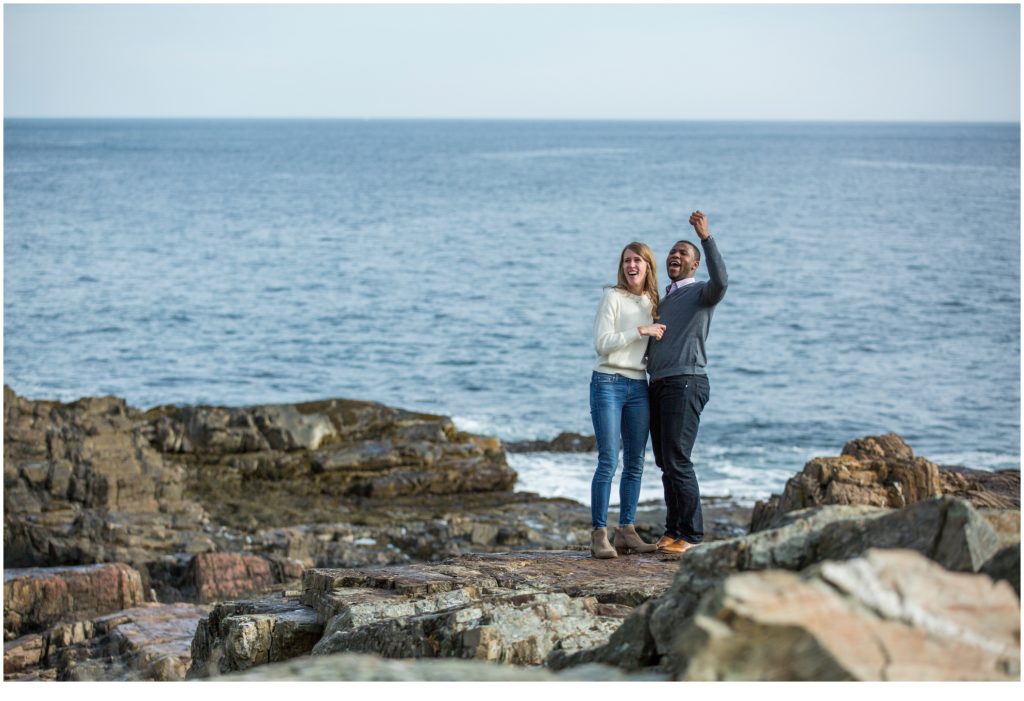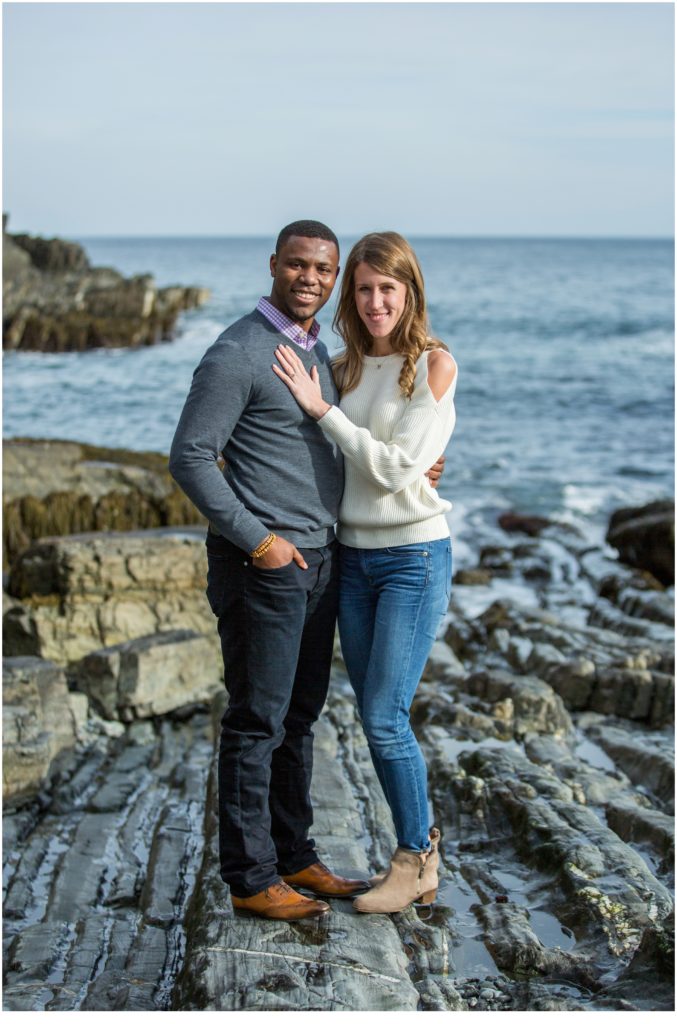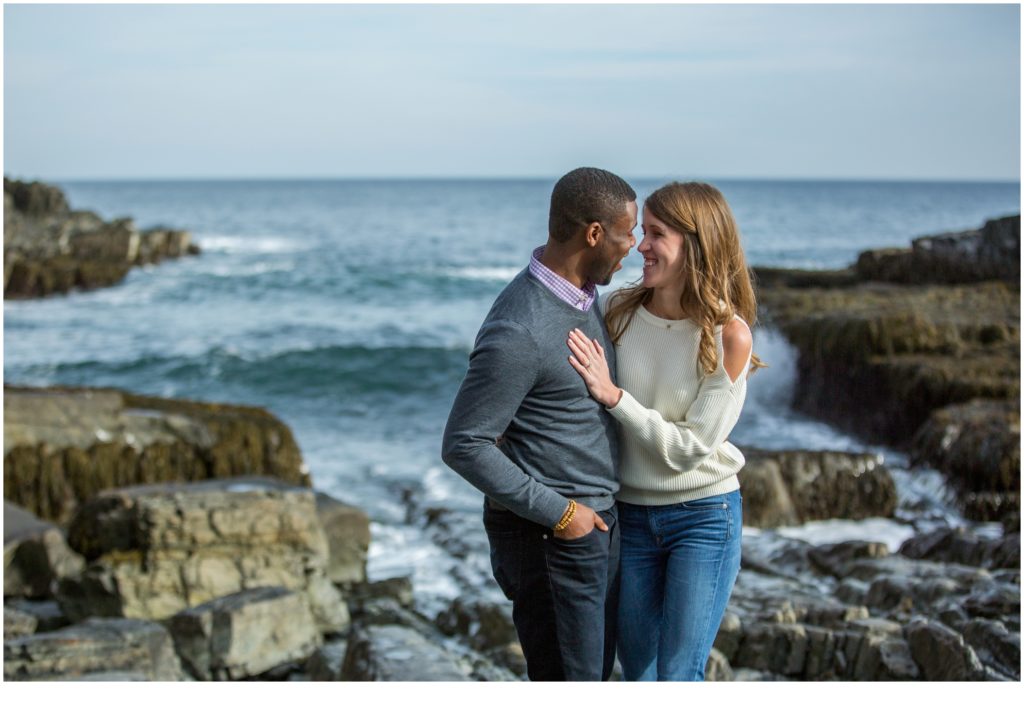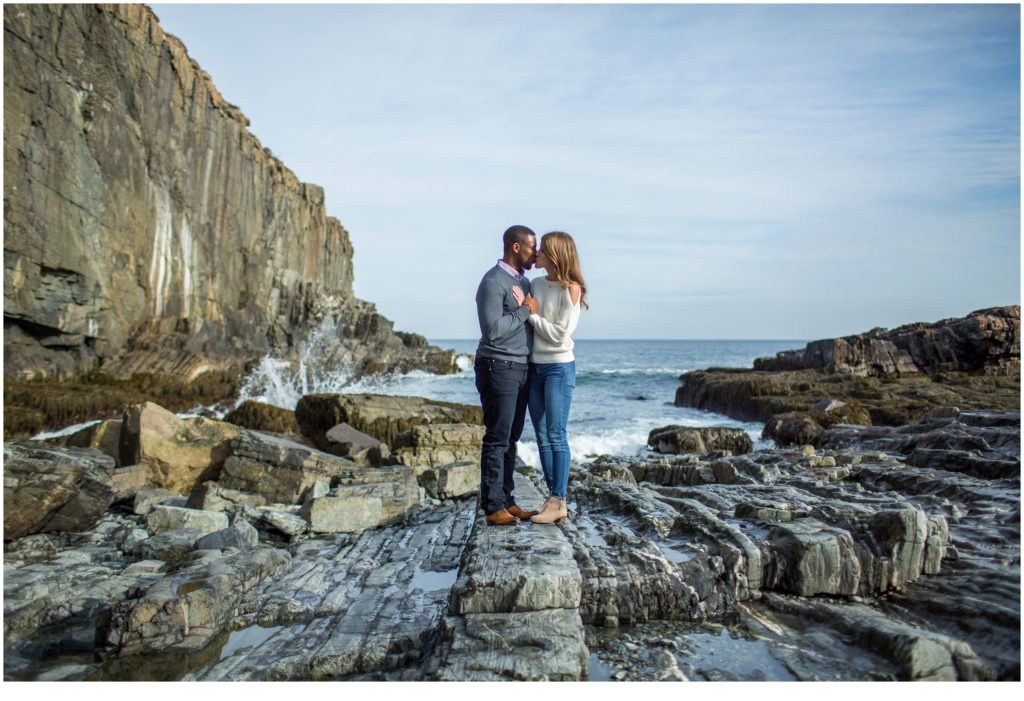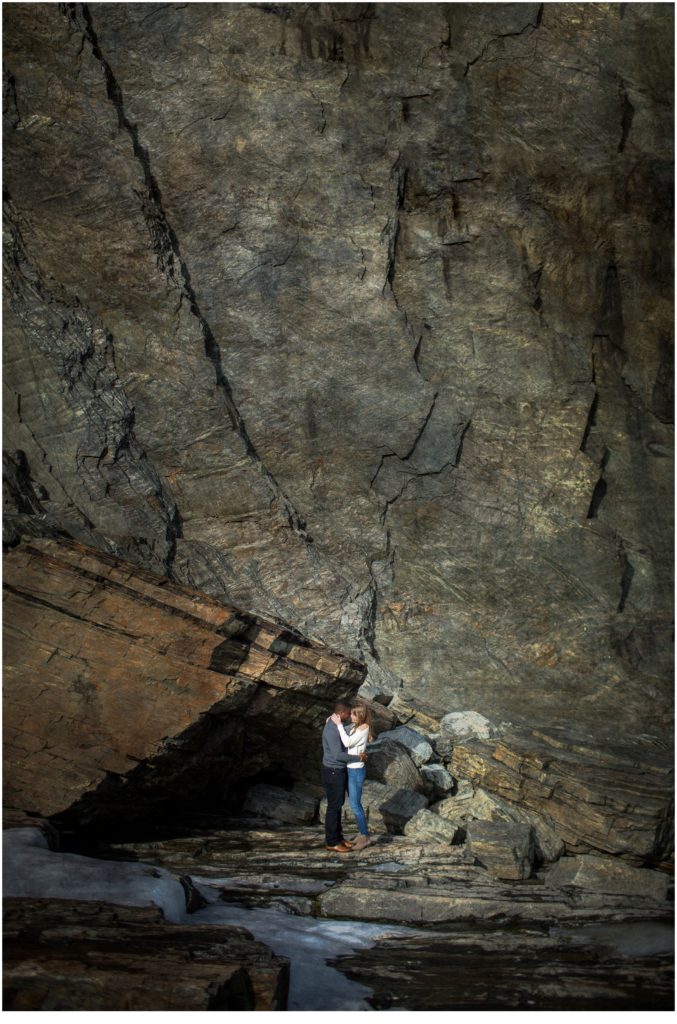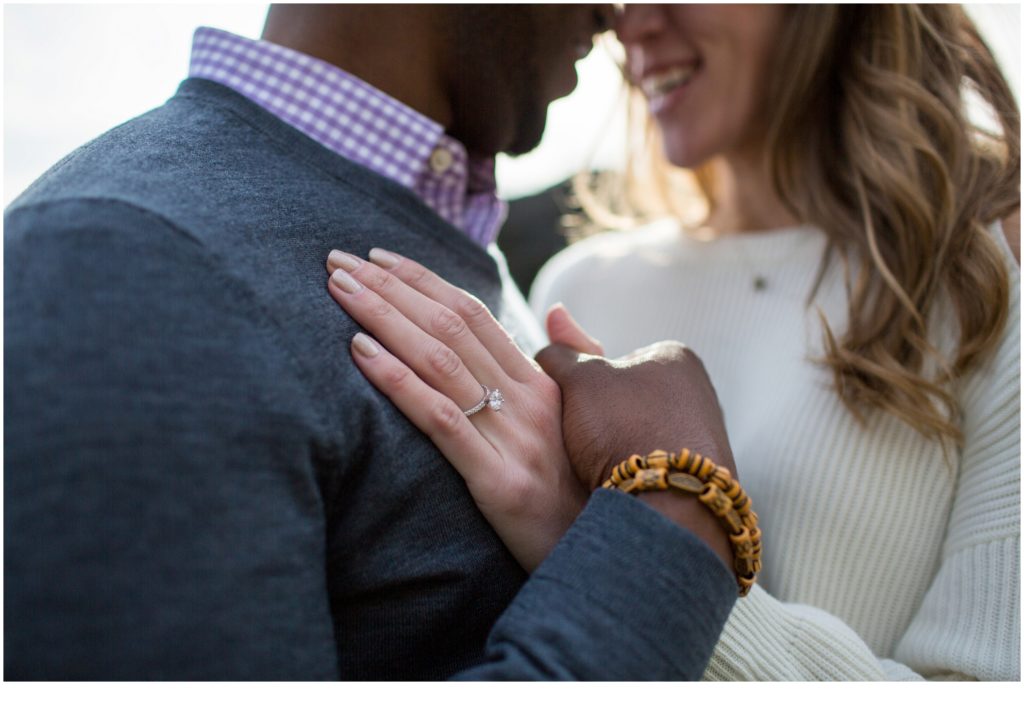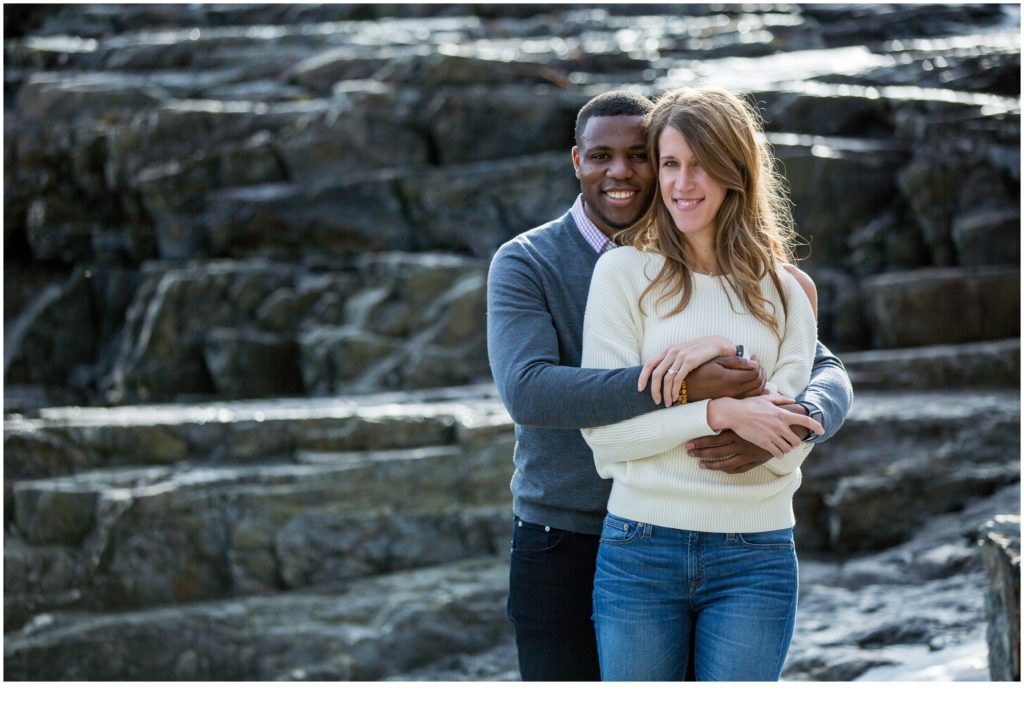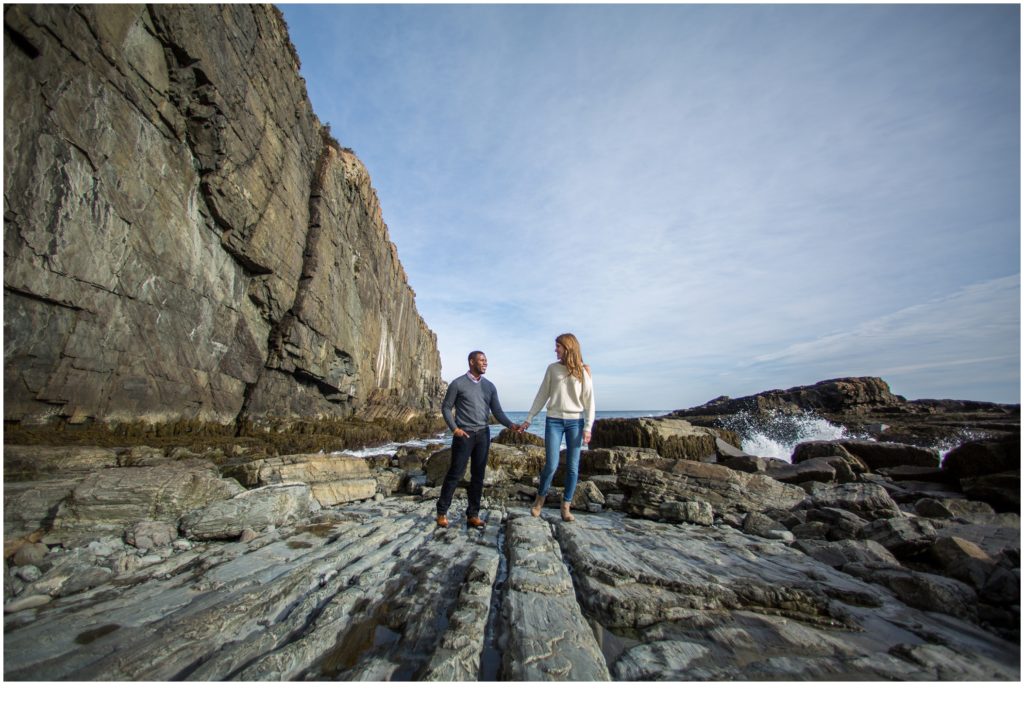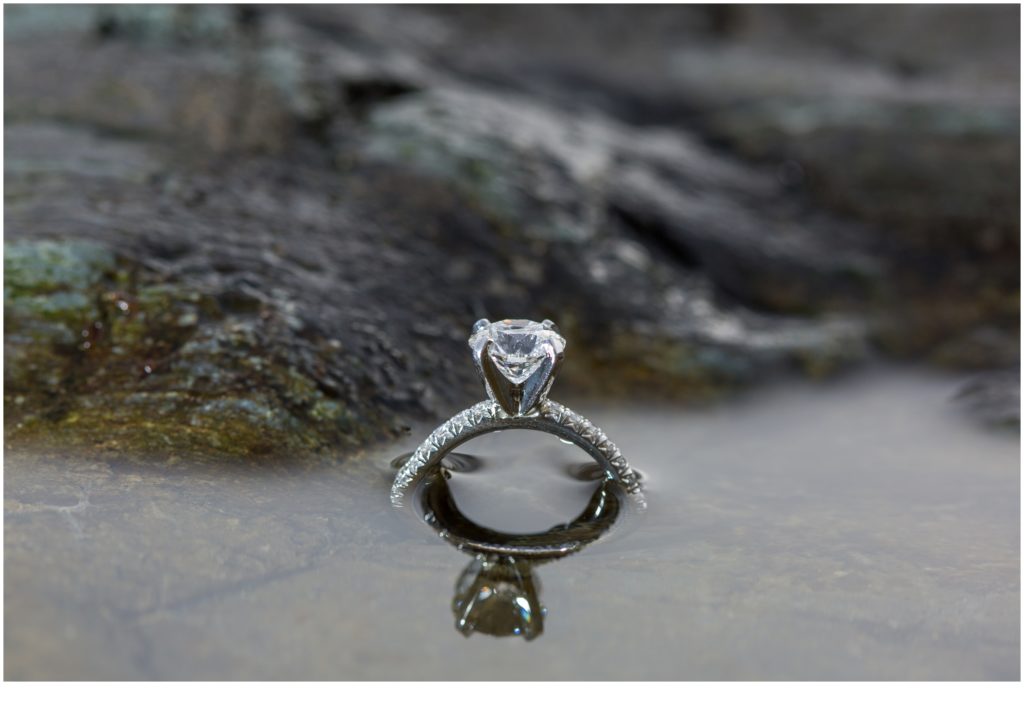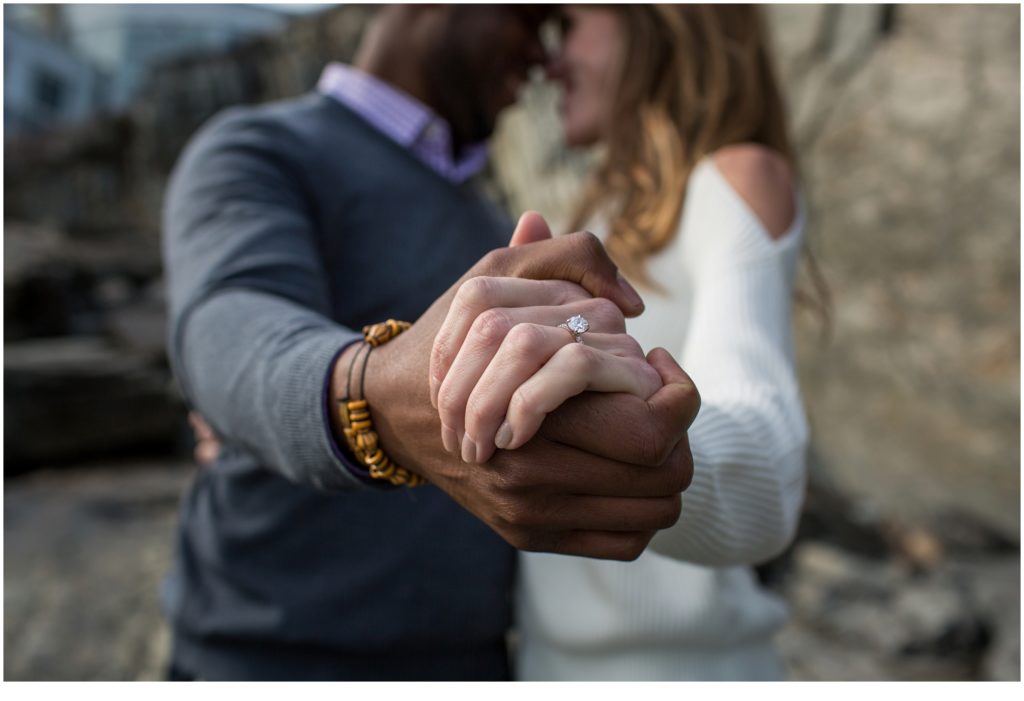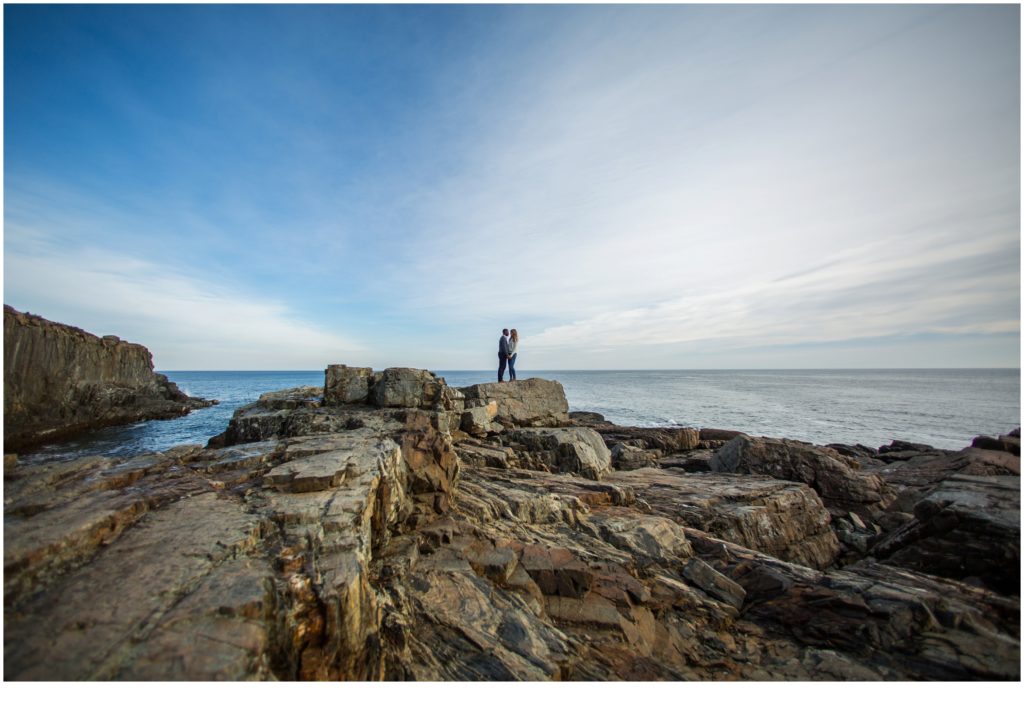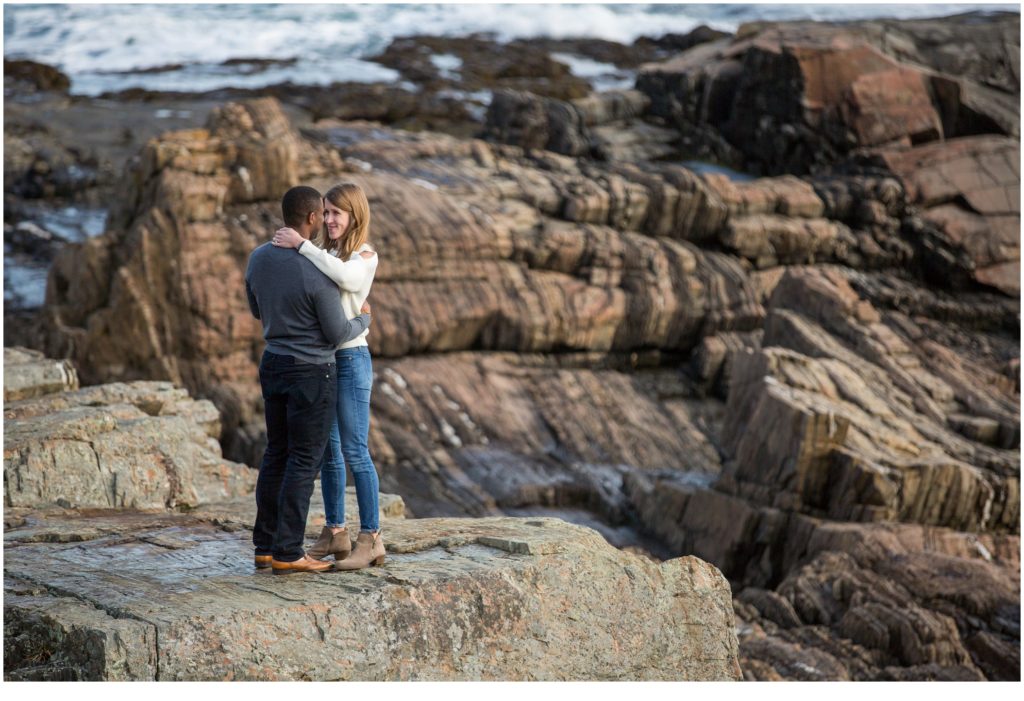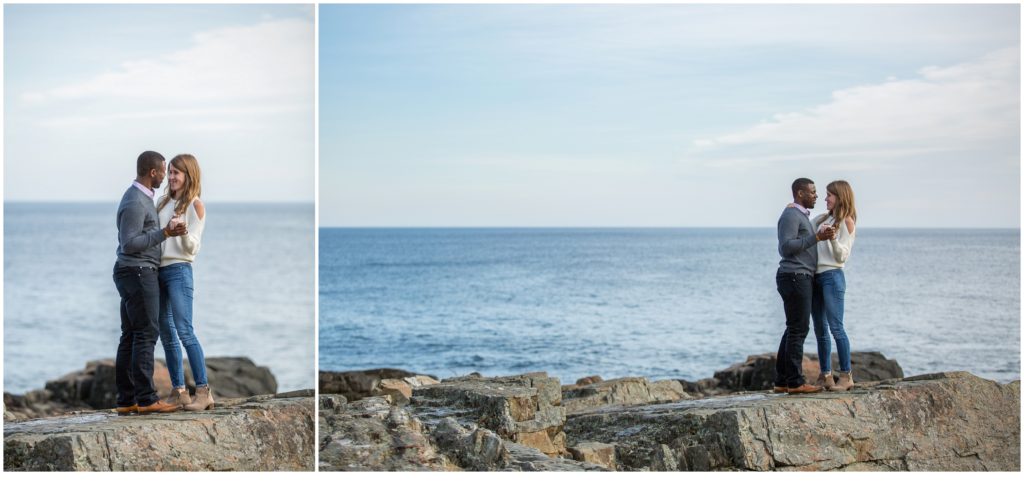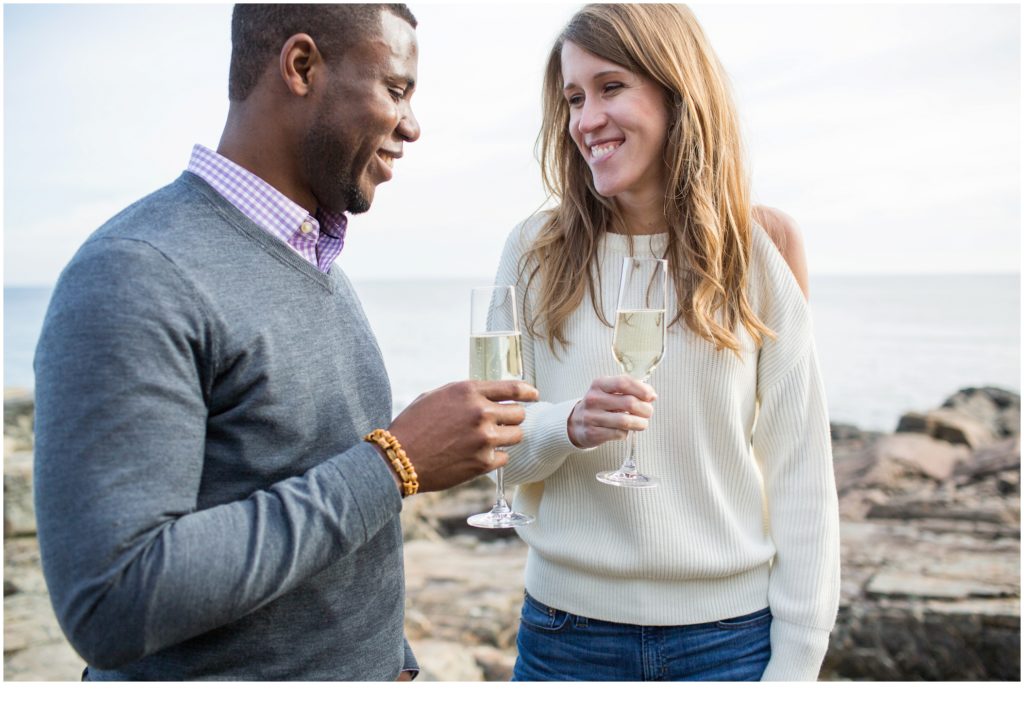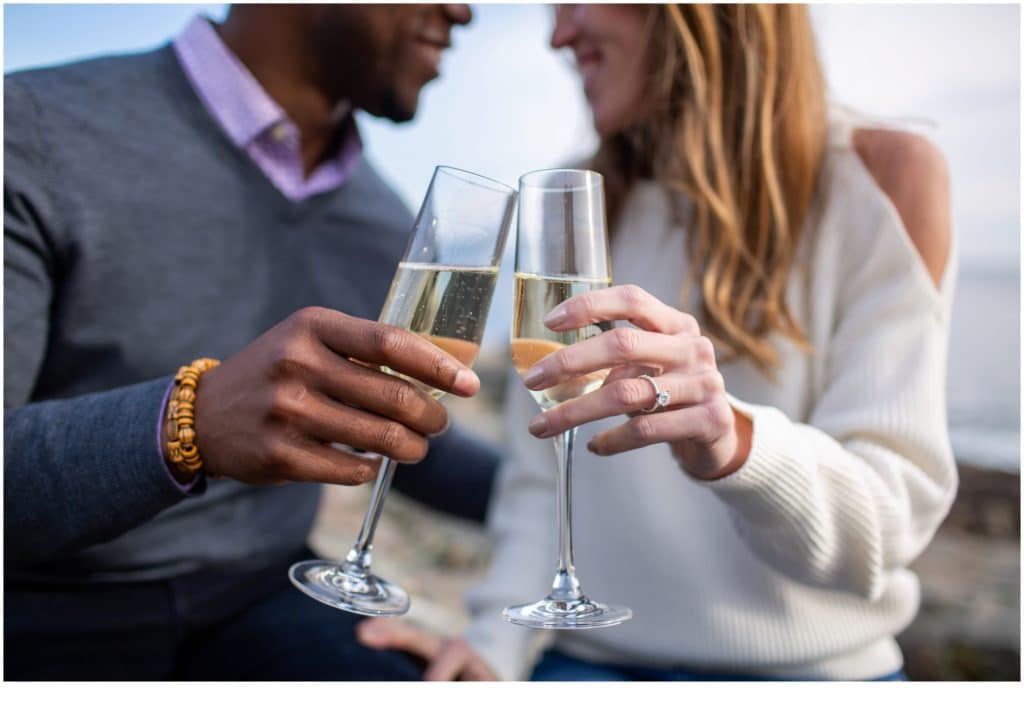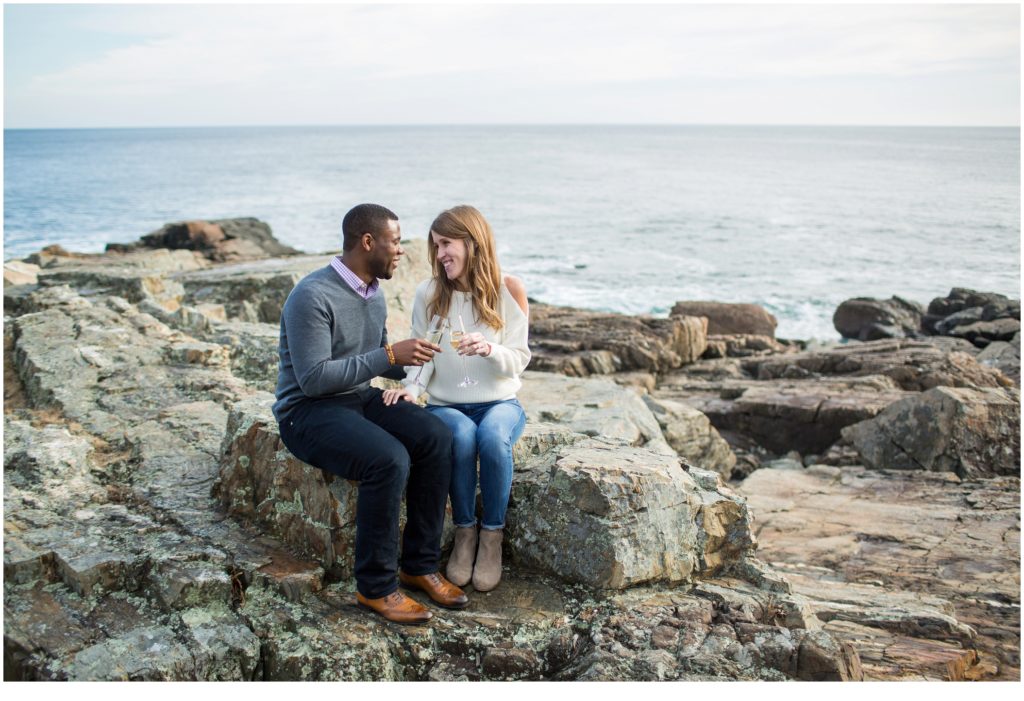 J and M requested that I not use their names in the post but graciously let me use the images from the wonderful day.