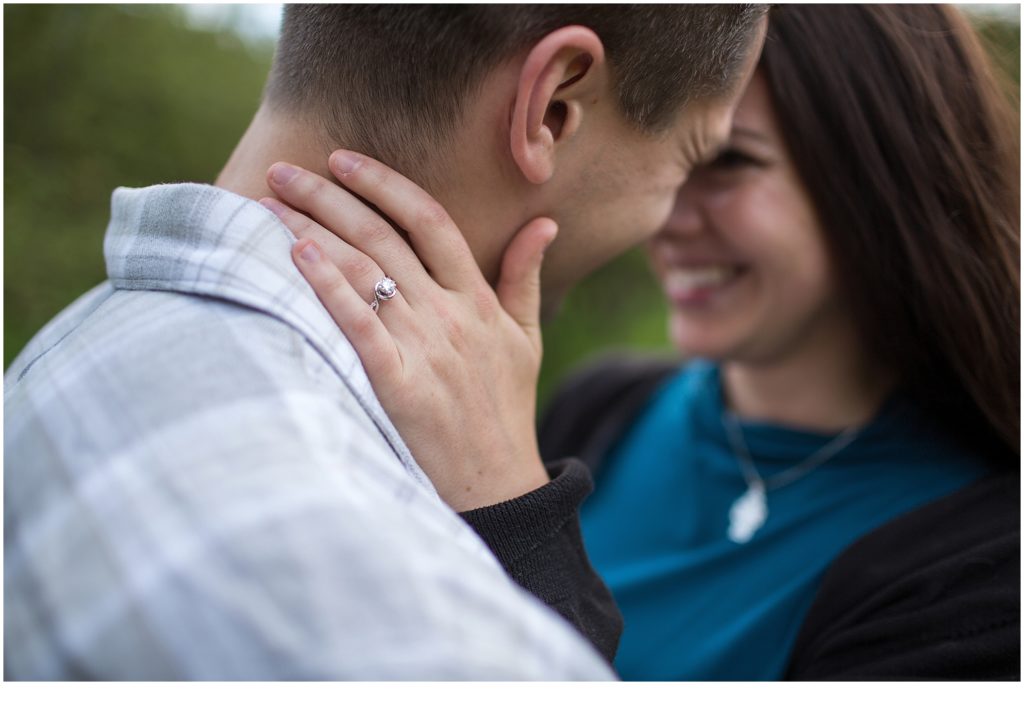 Fireman, Brandon DeLuca contacted me because he had found the love of his life. And so, we hatched an elaborate plot to give Kelly a diamond ring. A surprise proposal is always fun!
Maple Rock Farm in Parsonsfield, Maine was happy to help us along with this plan, allowing Brandon to take Kelly on a little tour of the property. The owner of the property met me ahead of time and allowed me to choose the best place for photos. When Brandon and Kelly arrived, he greeted them and told them he would just be a moment, and continued to chat with me as though he had hired me to photograph his beautiful apple orchard and the barn they use as a wedding venue during the warmer months, so they took a stroll through the orchard without any idea I was really there for them!
When Brandon knelt down to ask Kelly to marry him, I was ready, and quickly turned to capture the moment. At first, she looked a little in disbelief, and then Kelly doubled over with excitement and said yes! After a few moments of celebrating, Brandon let her know that I was there to photograph them, not the orchard, and that is always a fun moment to witness as well. The shock on her face and then an outburst of laughter because she had been so worried they would be in my way as I tried to "do my work for Maple Rock Farm" had us all giggling.
We spent just a few moments after the proposal taking photos of Brandon and Kelly together in the orchard, and of the beautiful ring she had just received.
These two are so down to earth, laid back, fun and upbeat.  I'm crossing my fingers I hear from them again someday!!