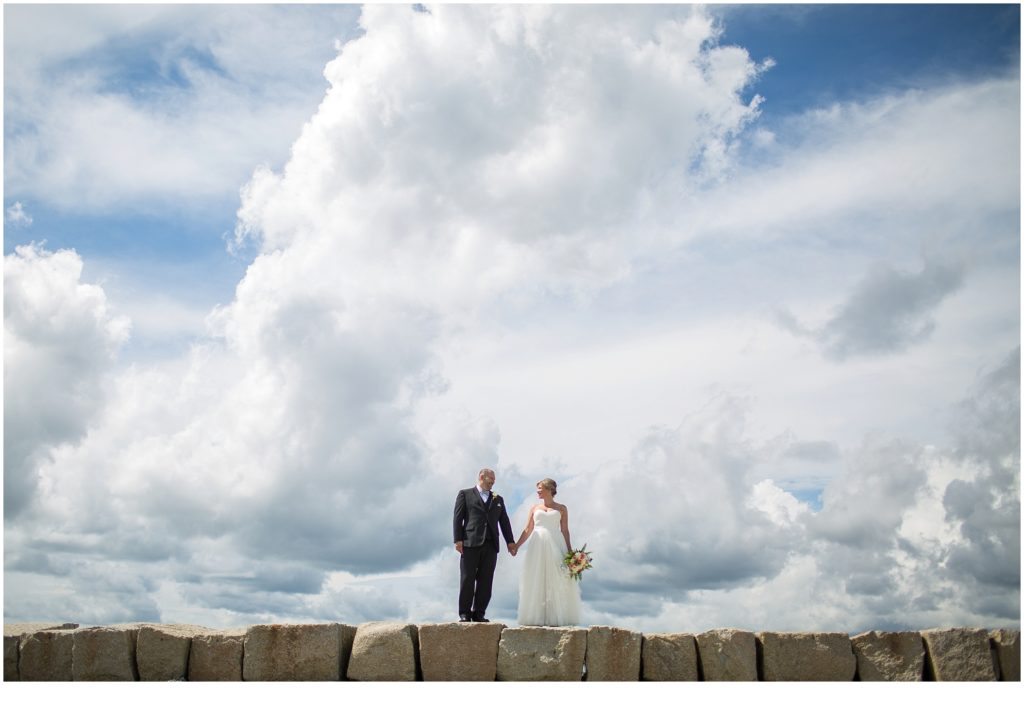 How many brewery weddings can you say you've attended??? Even as a wedding photographer, this is rare! I love this Funky Bow Brewery Wedding!
Jason and Britt had waited a long time for this day and were so excited to tie the knot at Funky Bow Brewery in Lyman, Maine. But first, they each got ready at the Cape Arundel Inn. First Britt, and then Jason put on their wedding day attire in the same room of the Inn.  Britt had her mother and daughter help with her dress, and then they went to relax on the porch of the Inn while Jason took his turn in the room. His cufflinks were a gift from Britt. They had little maps on them, and the location is sentimental and significant to them. This was one of their first dates, and where Jason first kissed her. An absolute swoon-worthy story.
Once everyone was ready, we let the couple meet in a sweet first look in front of the Inn. I love that Jason teared up when he turned and saw her. He hid it well, but the camera doesn't lie! After a few photos around the property, we went to the breakwater for a few creative photos of just Jason and Britt, and the day couldn't have been more perfect for it.  It wasn't too hot, or too cold, there was a nice breeze, and there were the most amazing fluffy white clouds in the sky that helped in creating the image that you see of them standing hand in hand with the huge sky above them!
After, we made the trip to Funky Bow Brewery, and missed what must have been a monsoon-like downpour by about ten minutes! When we arrived, the ground was mud and puddles, and hay was laid under the reception tent to help aid with drying the ground a bit. But not a drop fell while we were there!  What luck!!! The ceremony was sweet, and they read their own vows to each other with their six children at their side. The looks they gave each other as the rings went on their fingers are priceless! Check out the excitement on Jason's face! The best expression I've seen during a ring exchange, in all my years of photographing weddings!
After the ceremony, everyone had a blast playing lawn games like Jenga and cornhole…
Jason tossed ONE beanbag, by the way, and made it in the hole, first try!!! People were welcome to bring their dogs, and Funky Bow even allowed us to go inside the brewery for some super special photos! I decided to pull a trick or two out of my pocket with special lighting, and I think the results are truly unique!
Their reception was kicked off by a welcome speech from Jason, and then their first dance as husband and wife. Afterward, a simple cake cutting and the party was off and running!
As the reception came to a close, we gathered the guests outside and did a sparkler exit. It's always a challenge to photograph these, but this crowd was so fun, and the entire thing went off perfectly!  What a fantastic day to start the rest of their lives together!  Congratulations Britt and Jason!!!!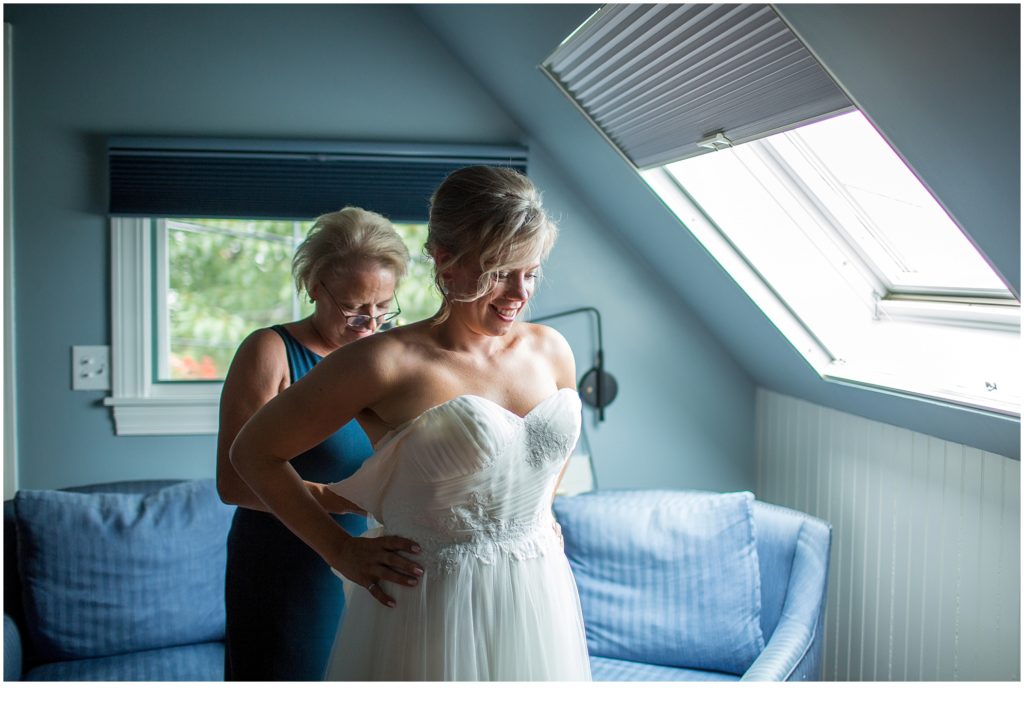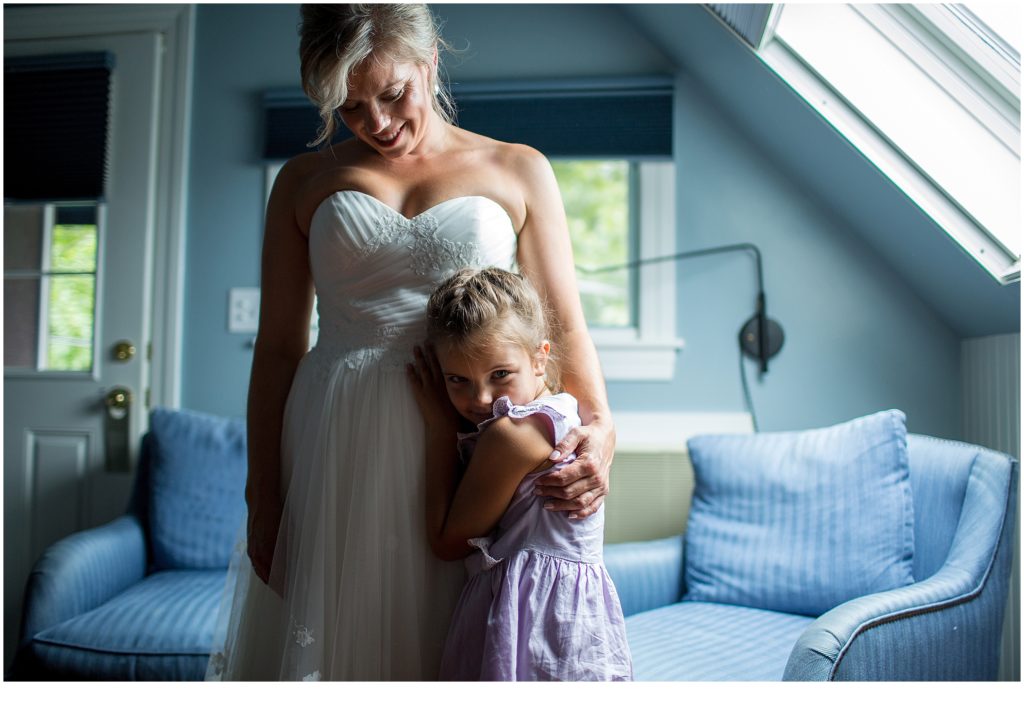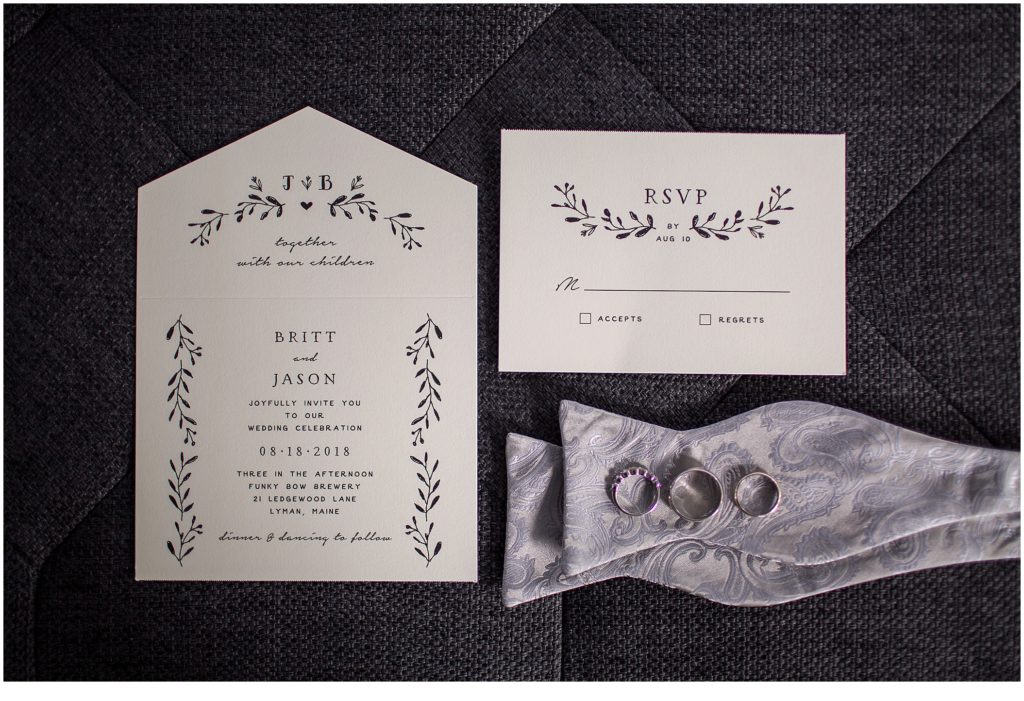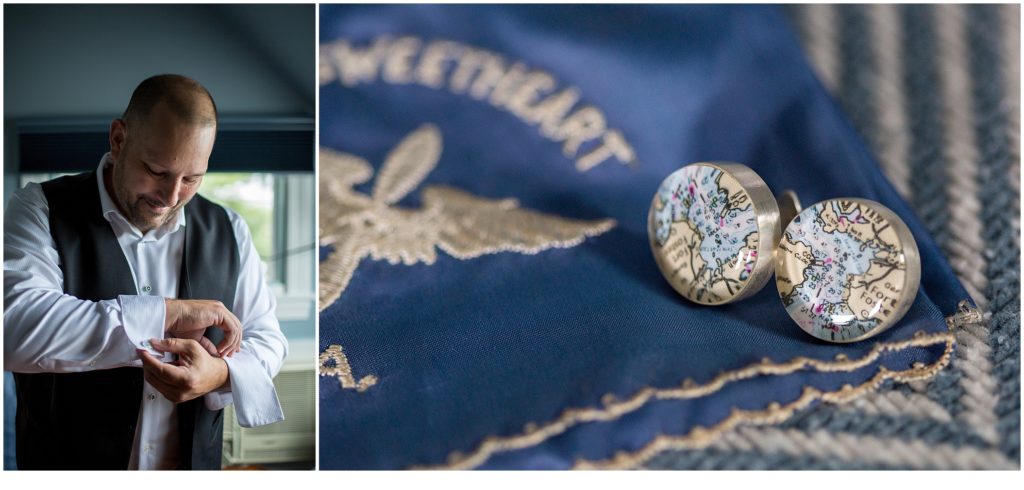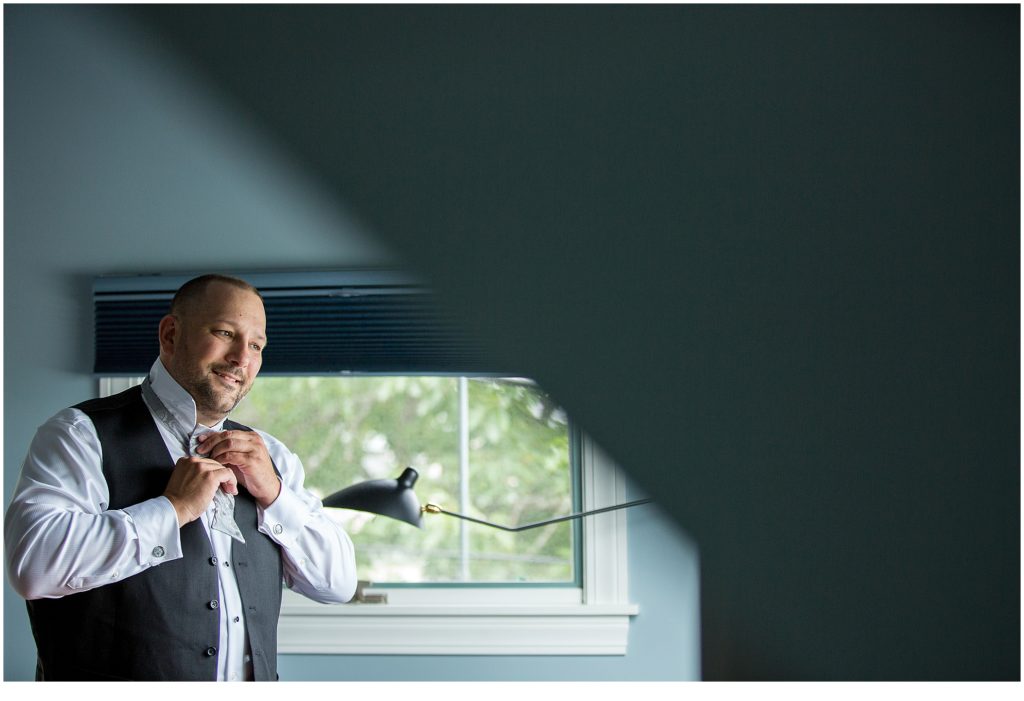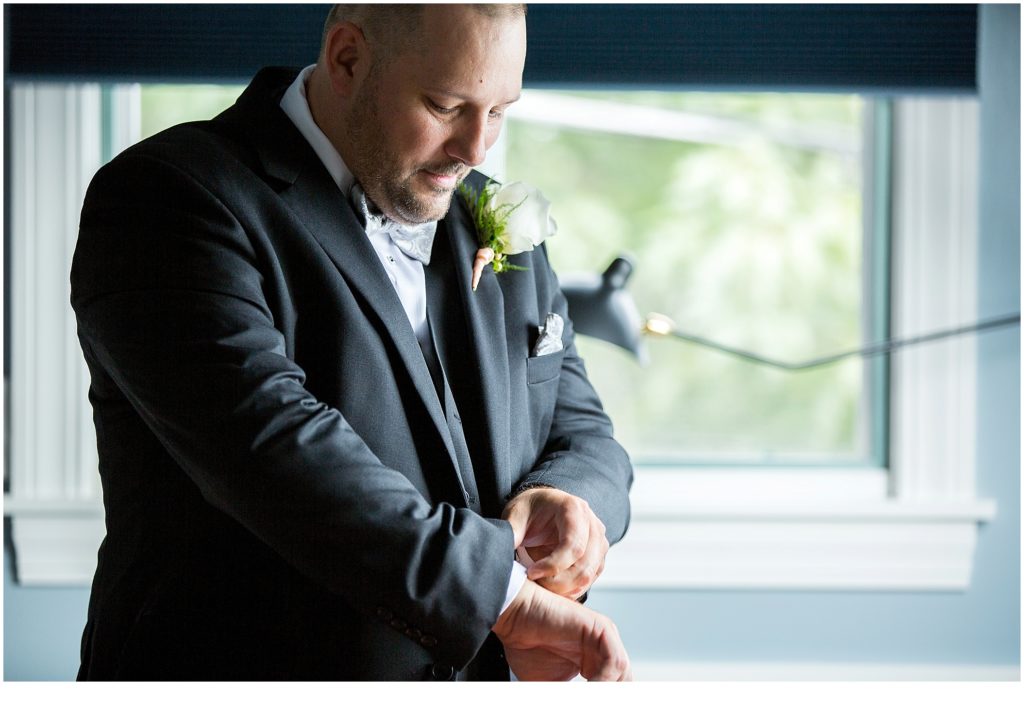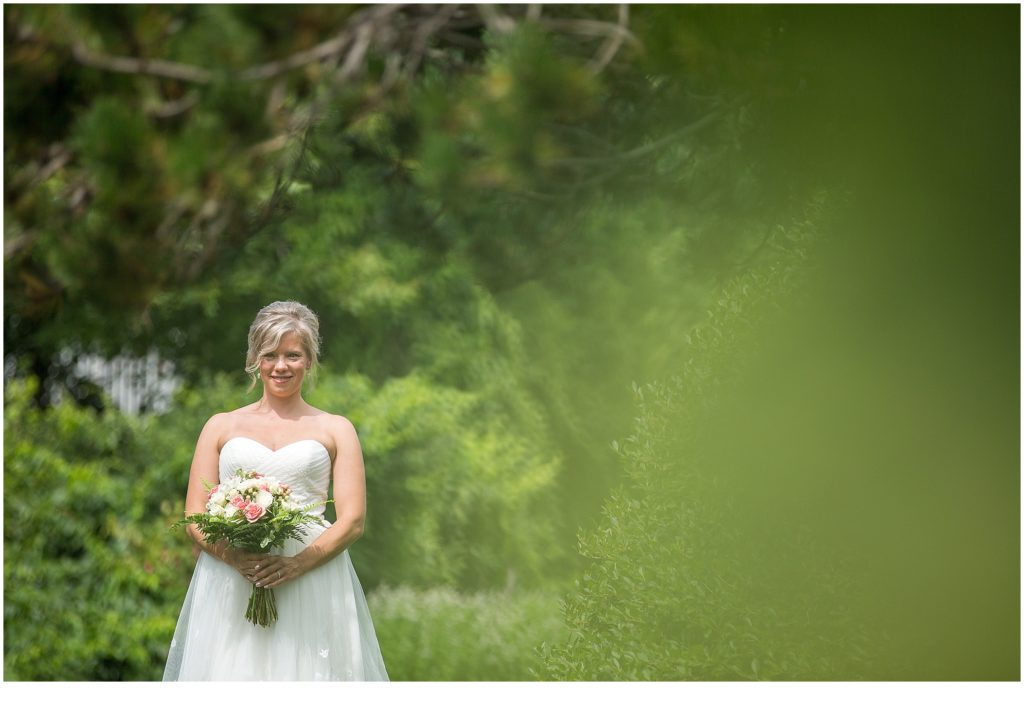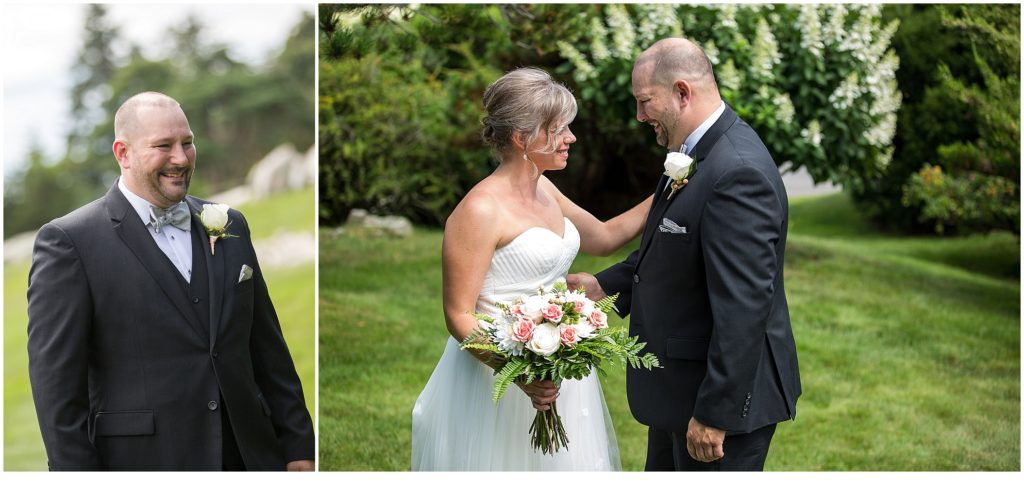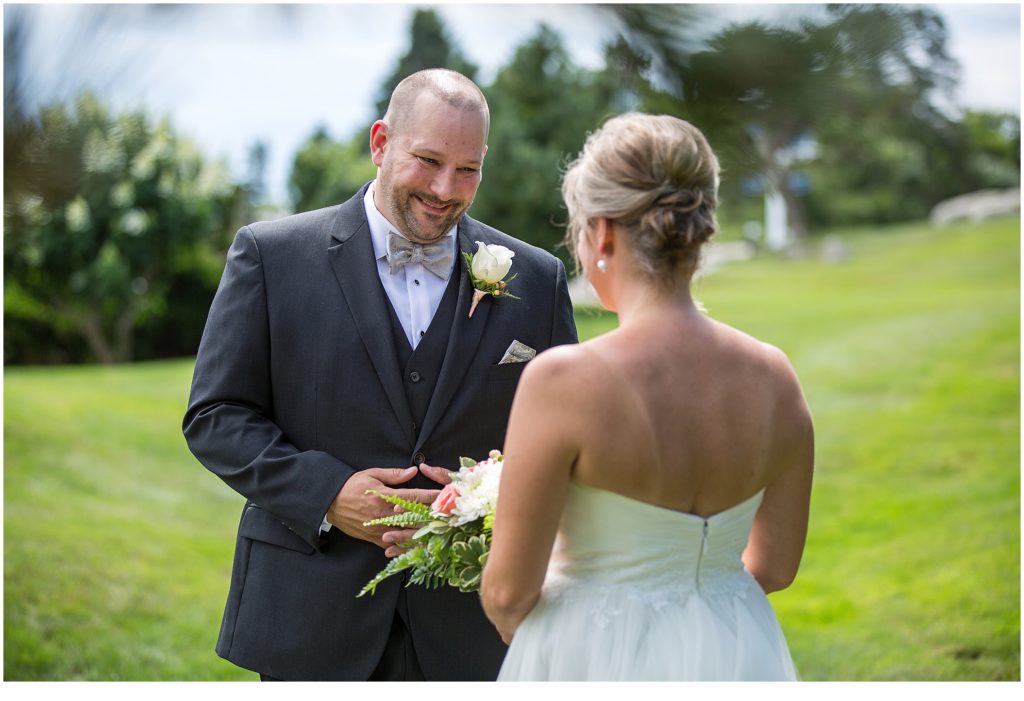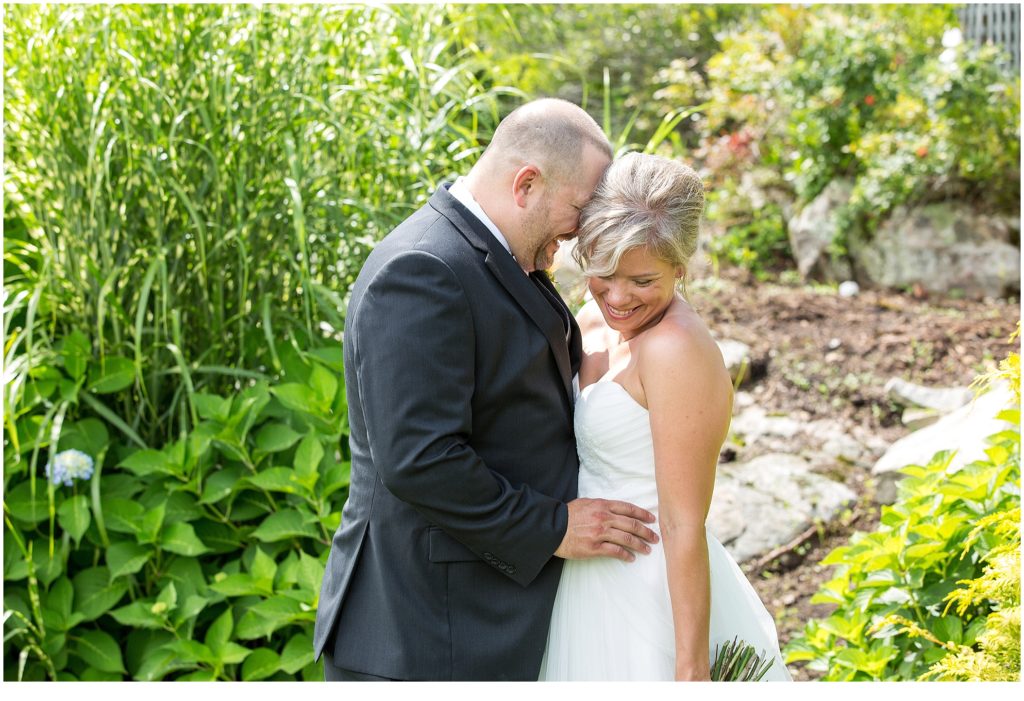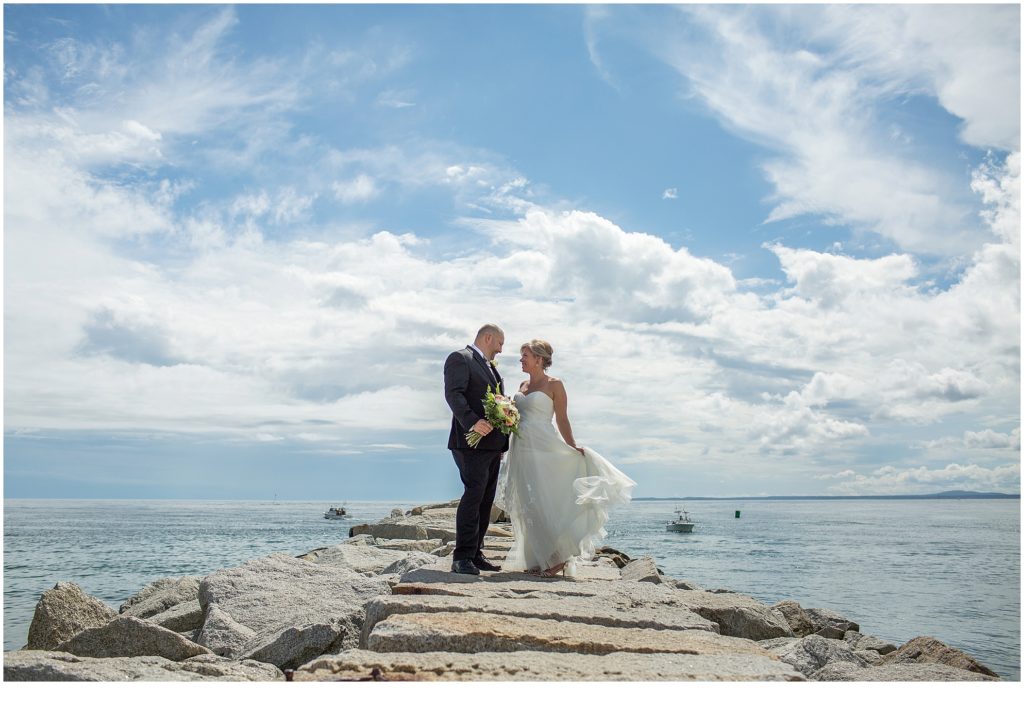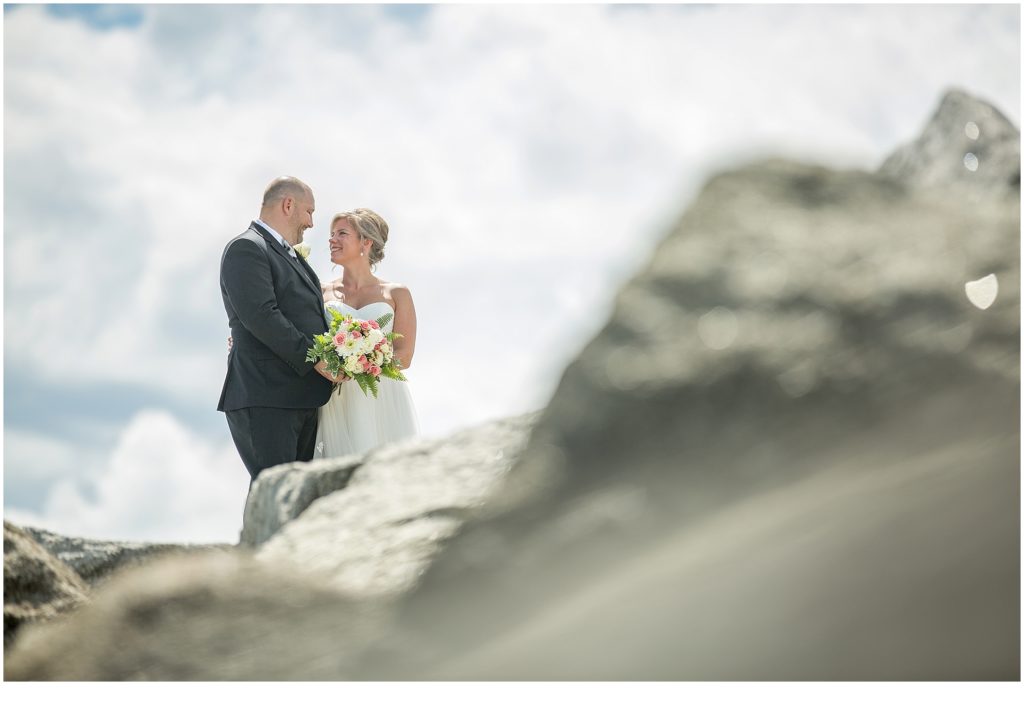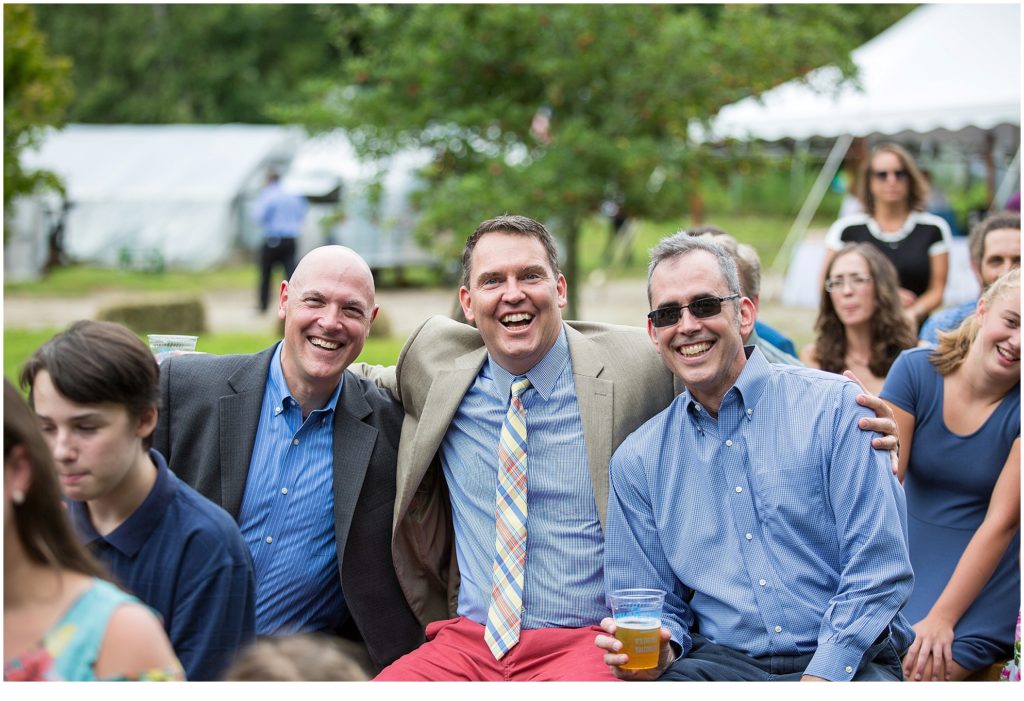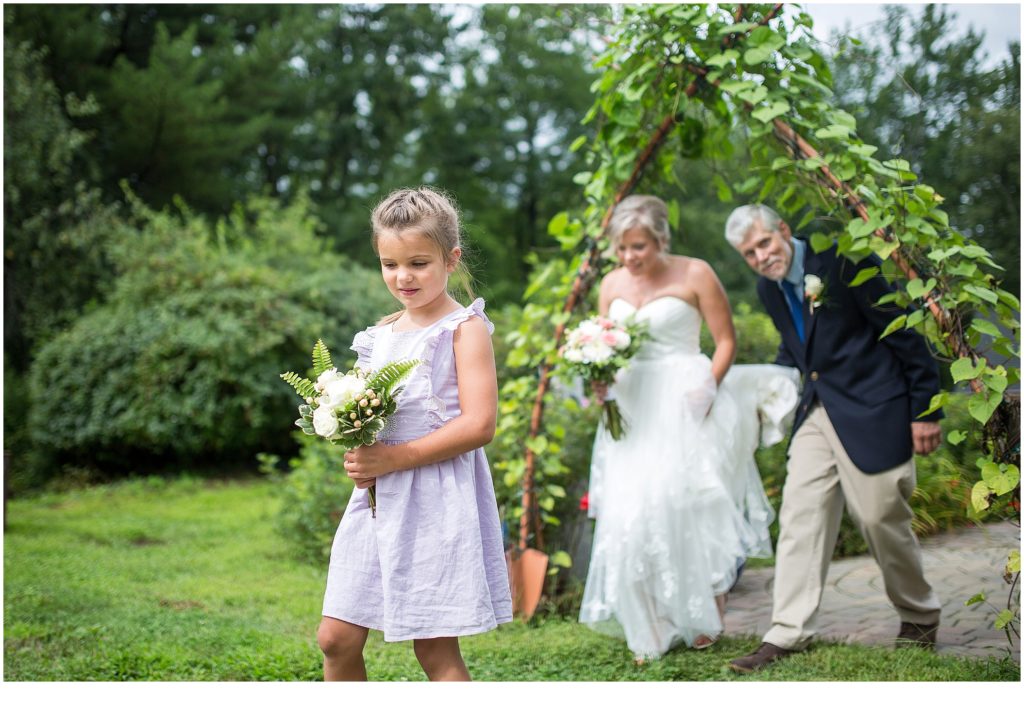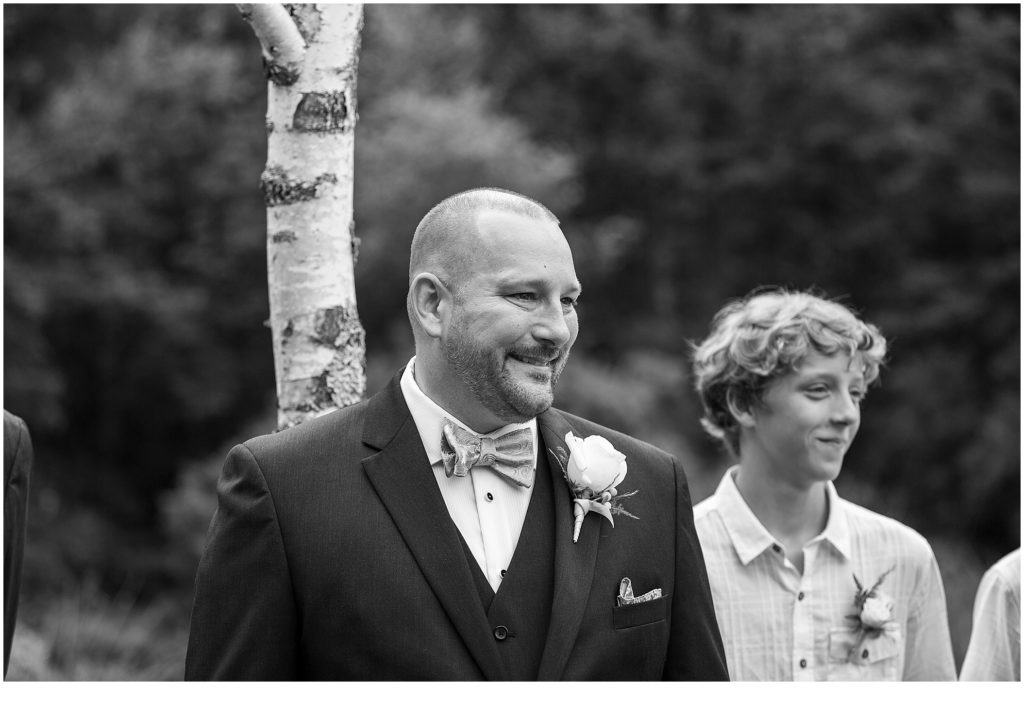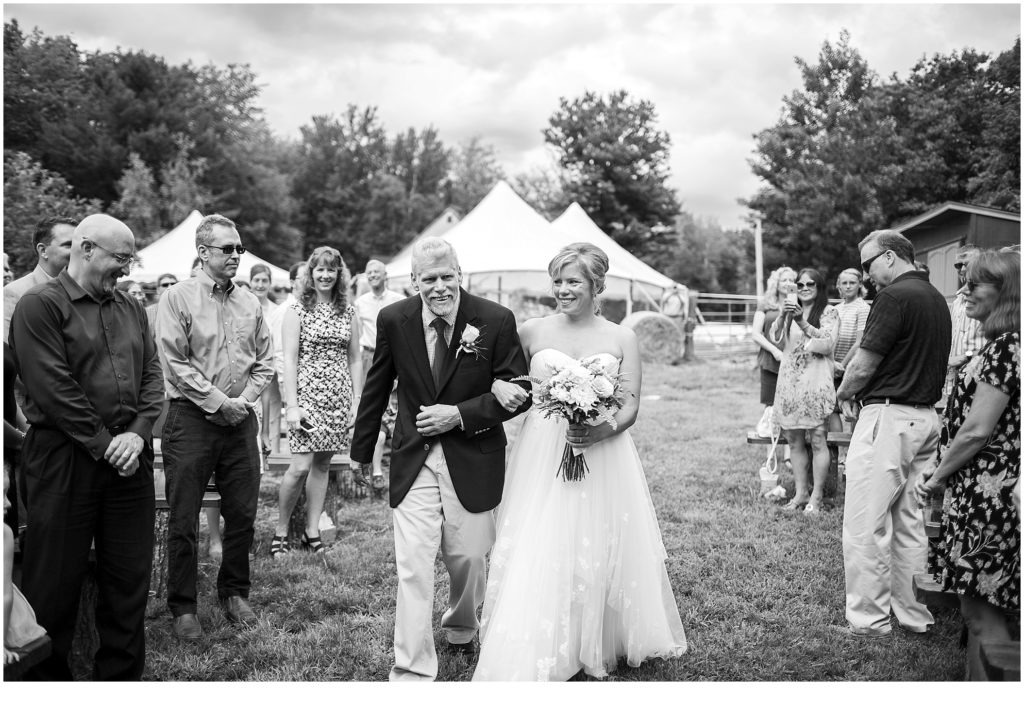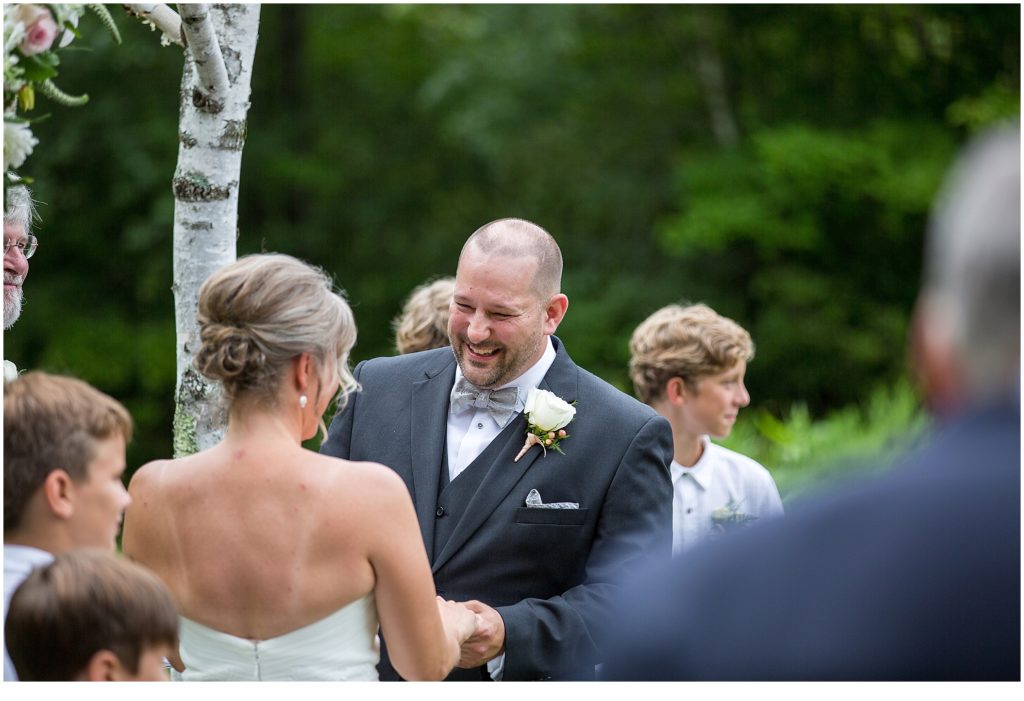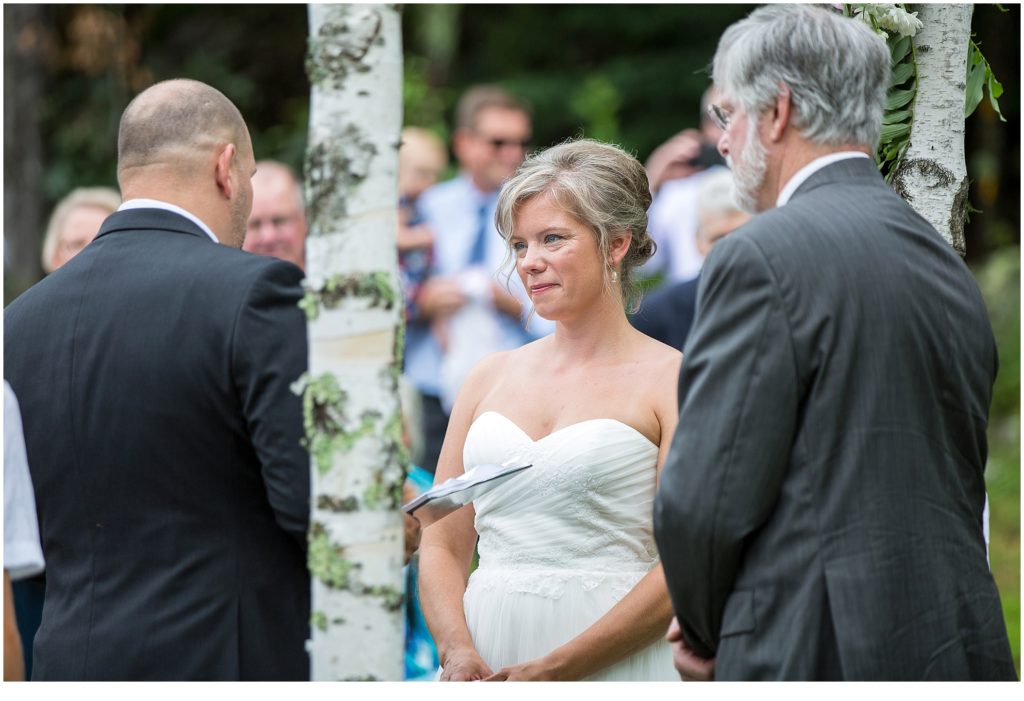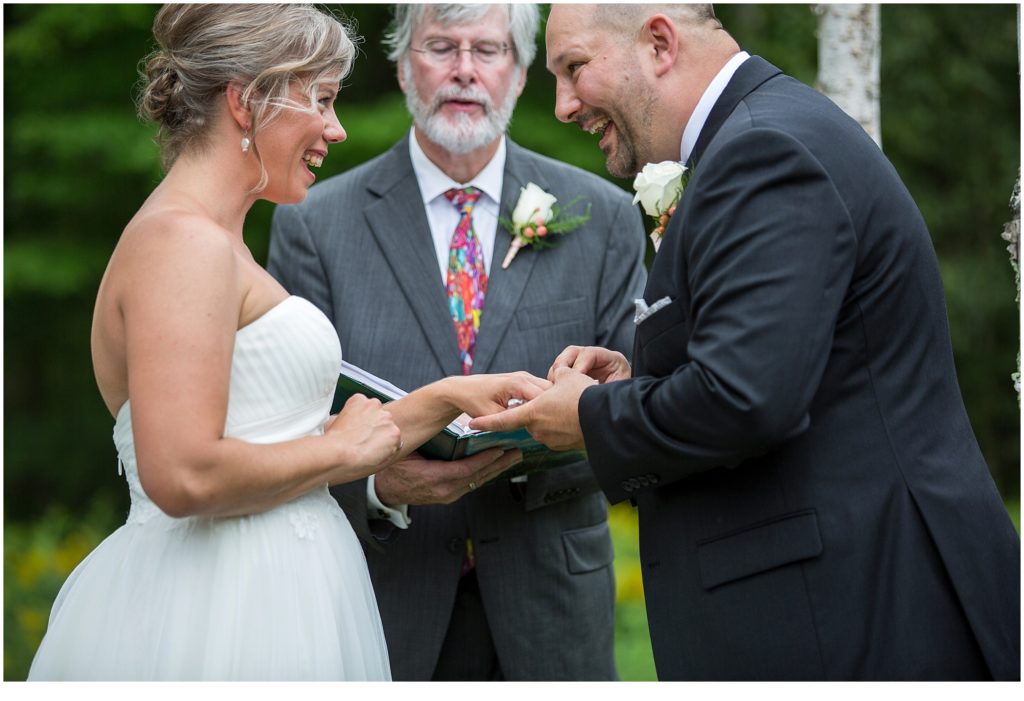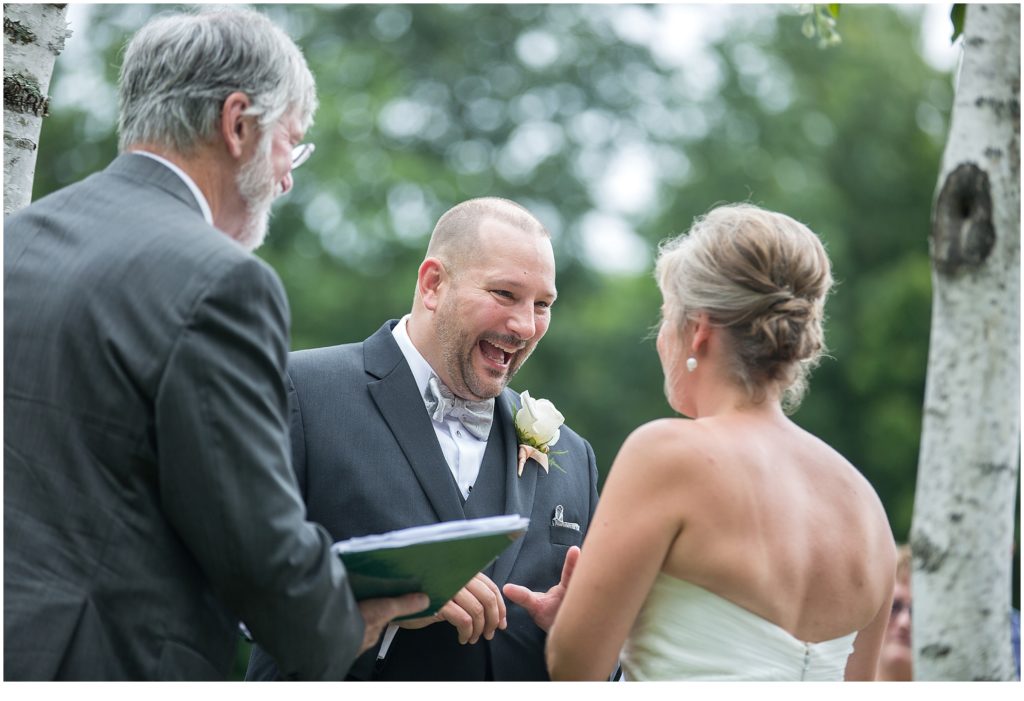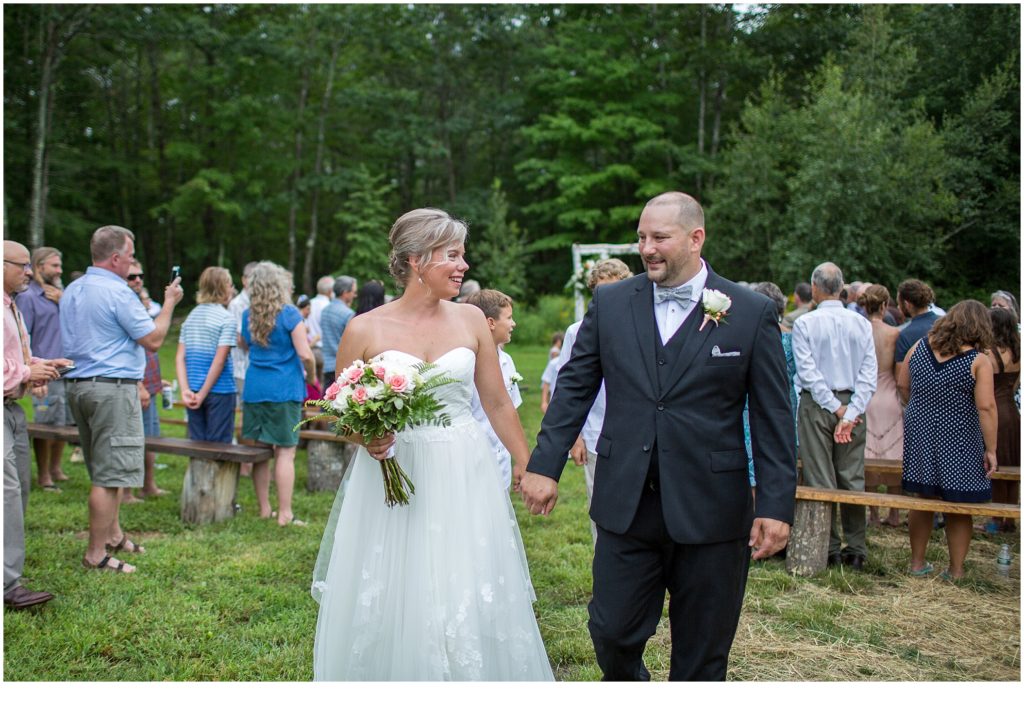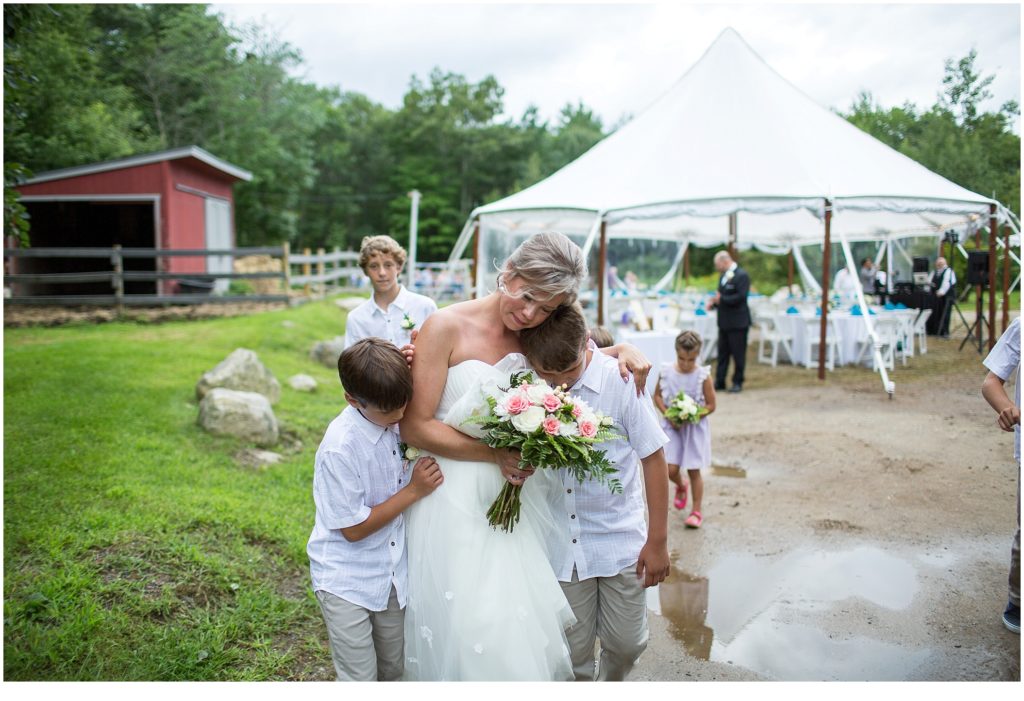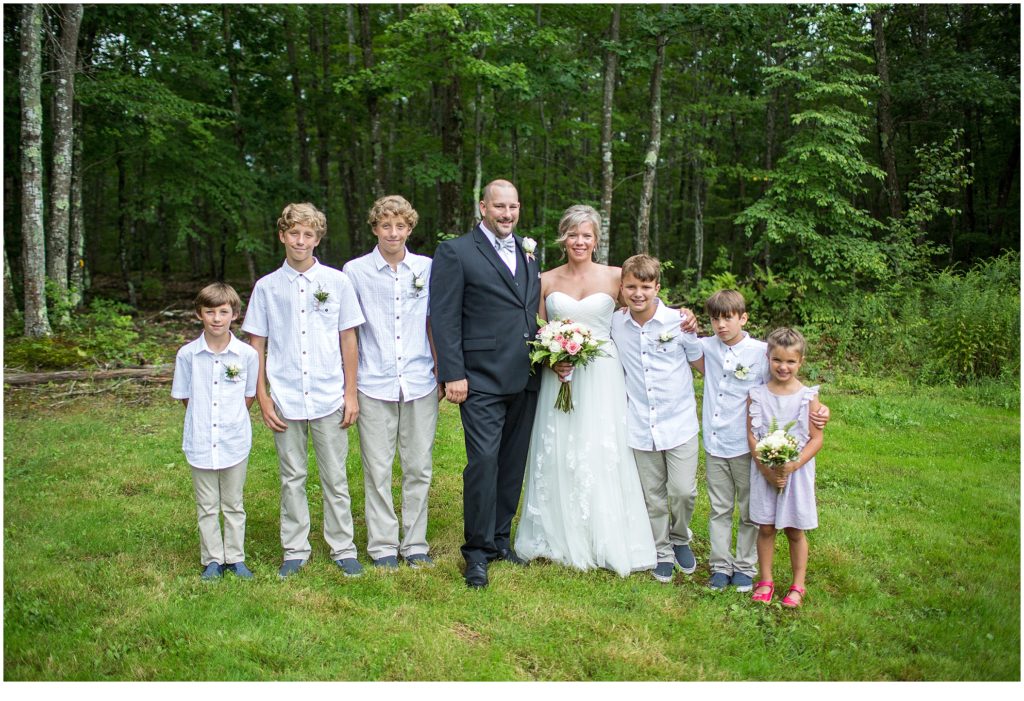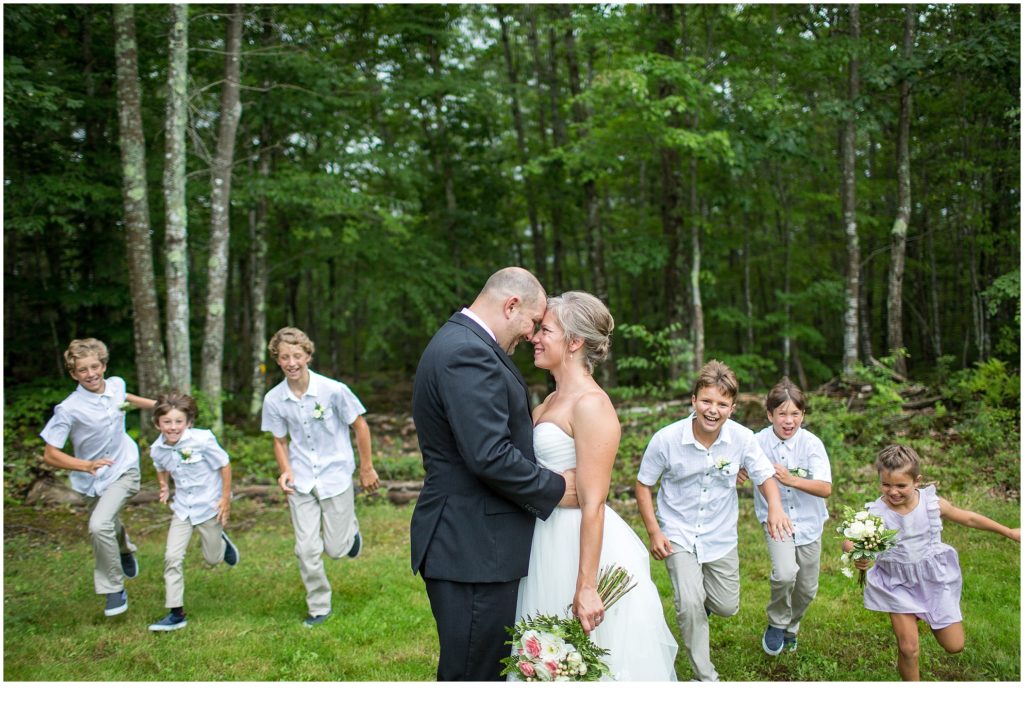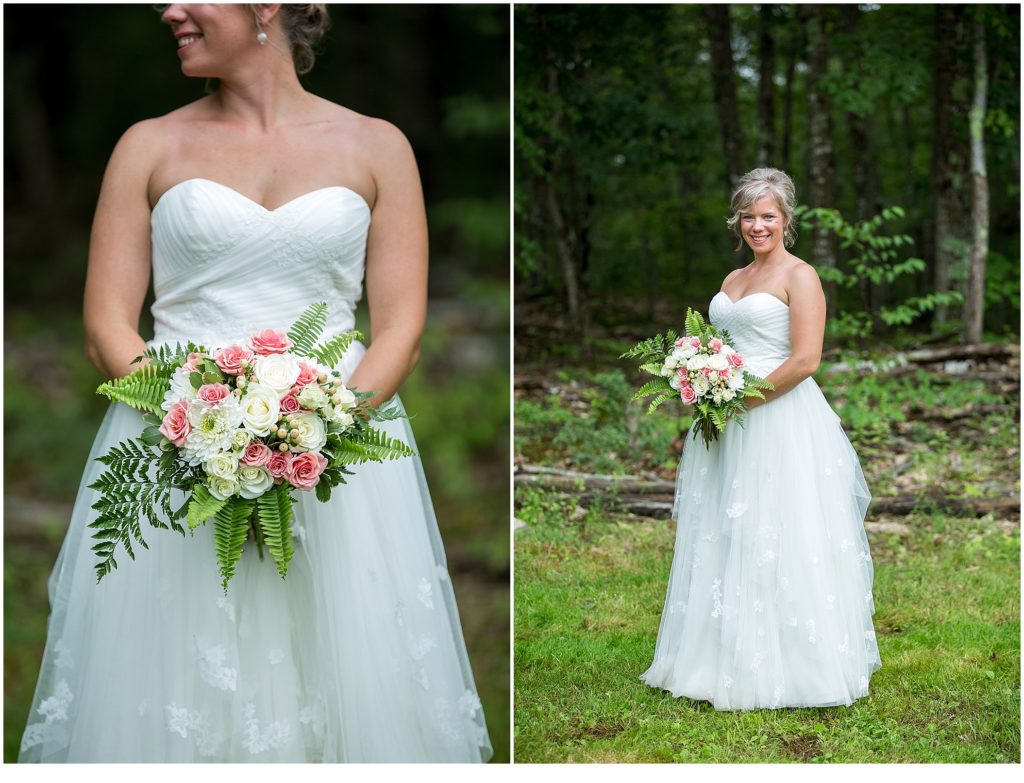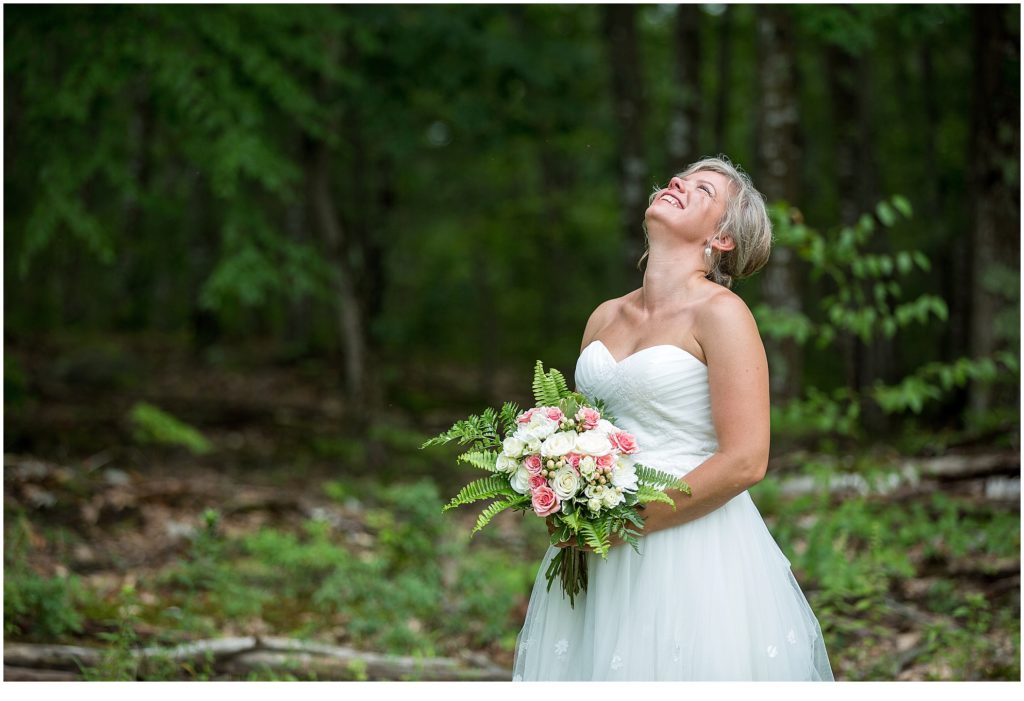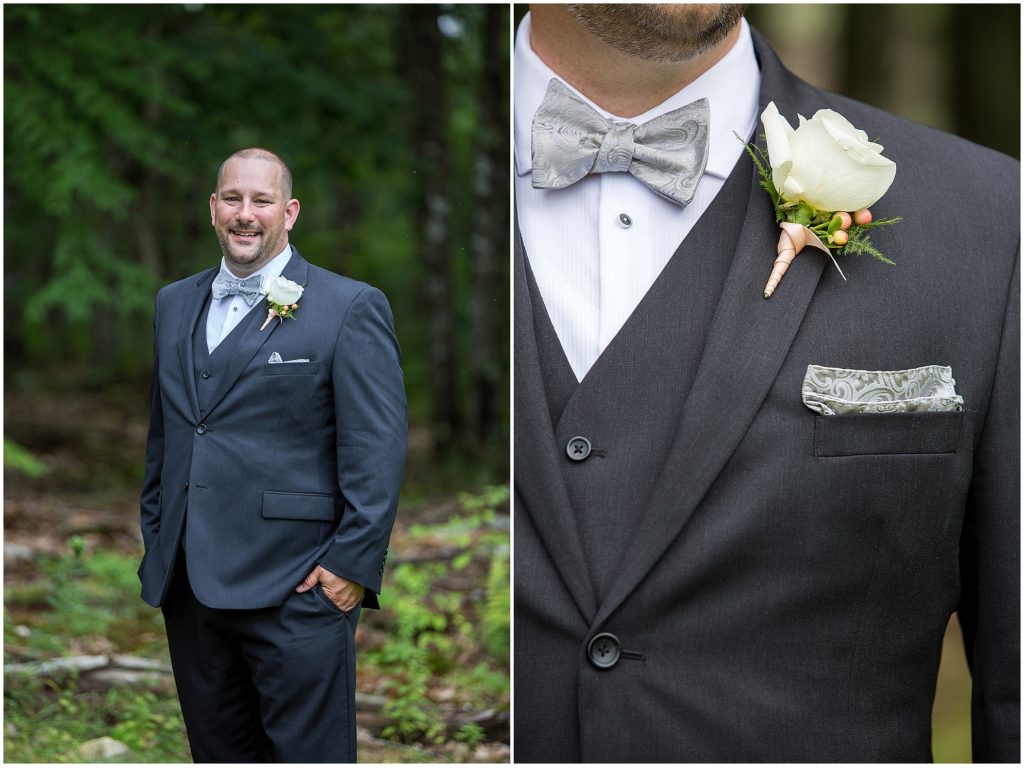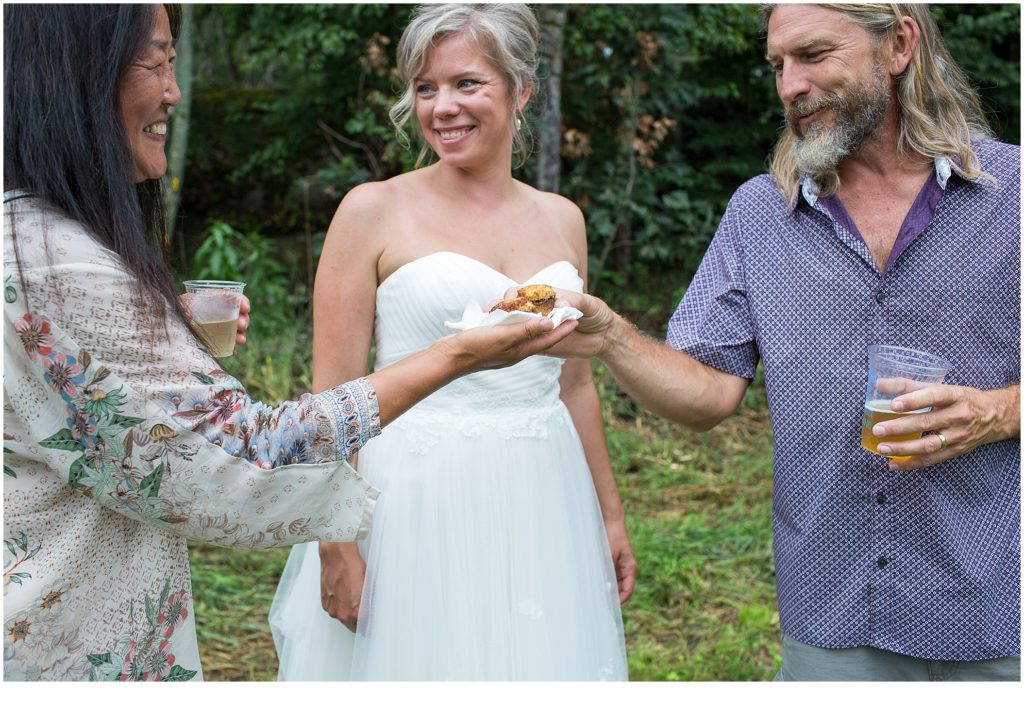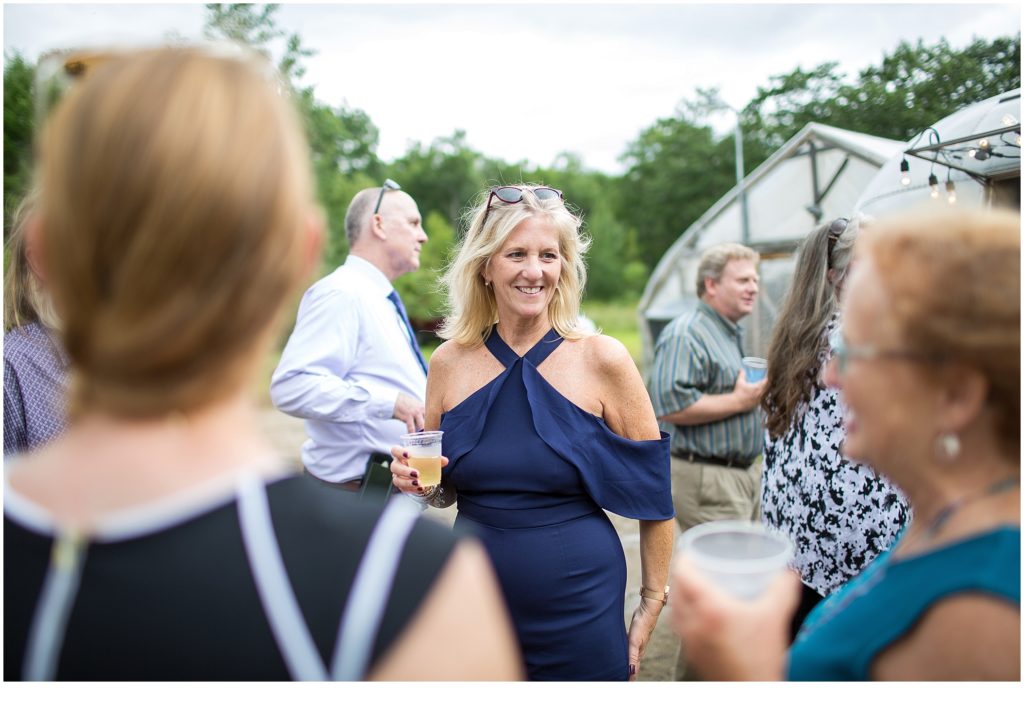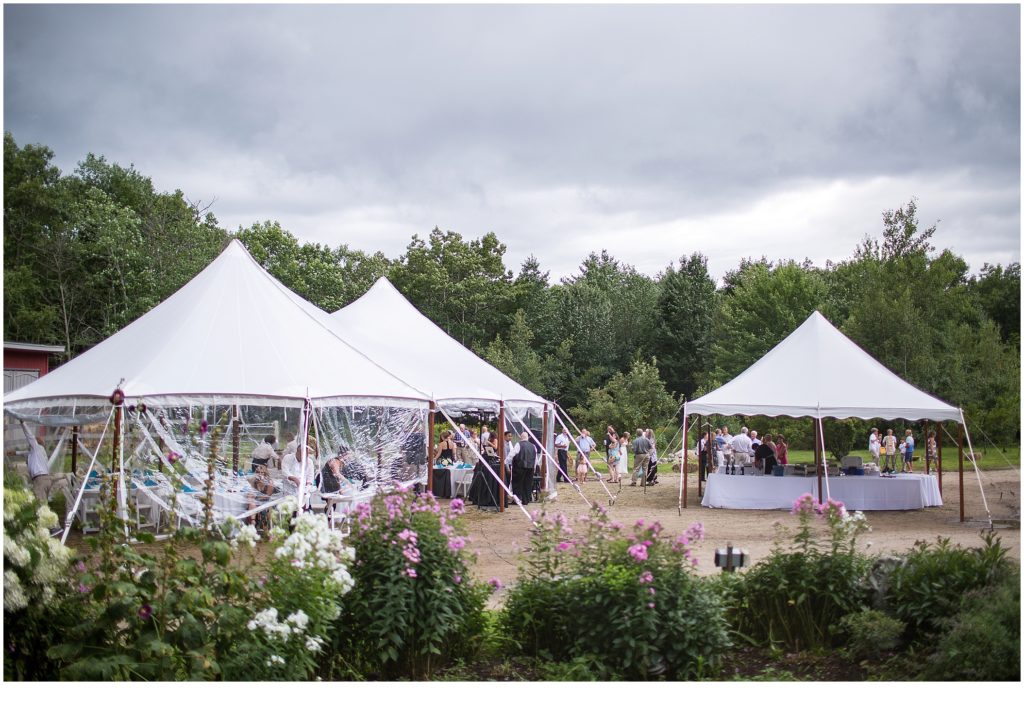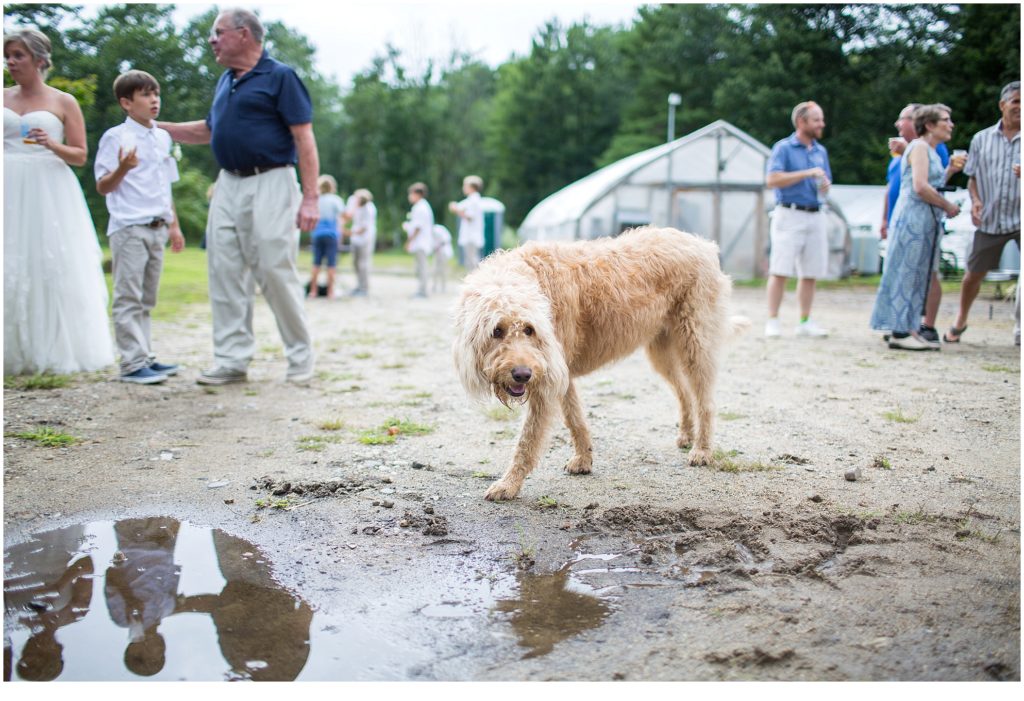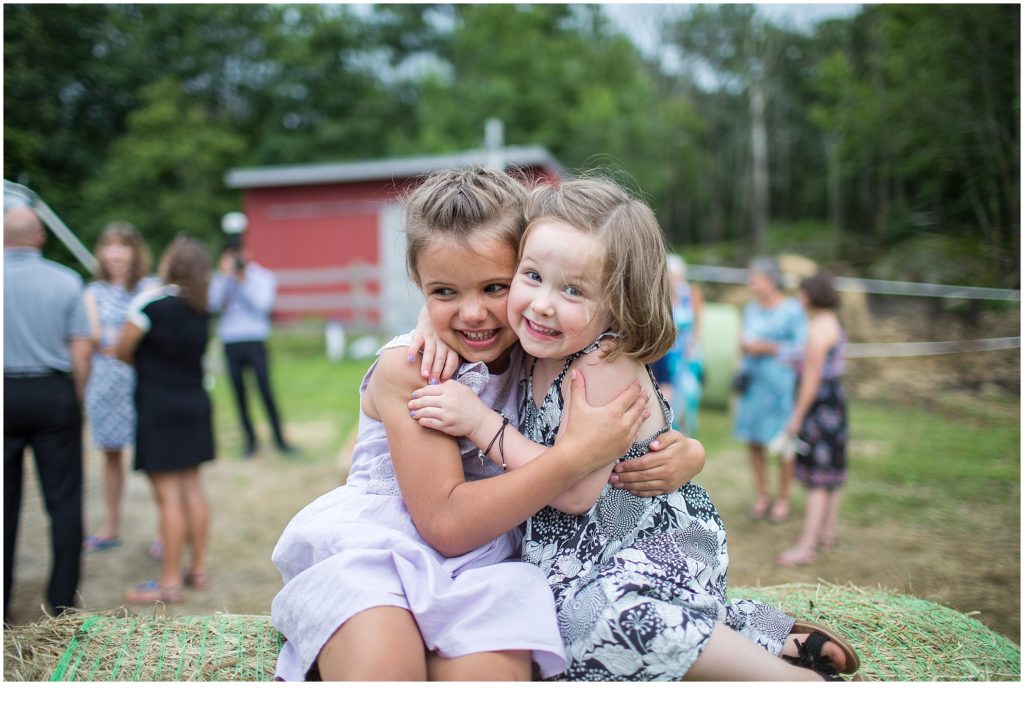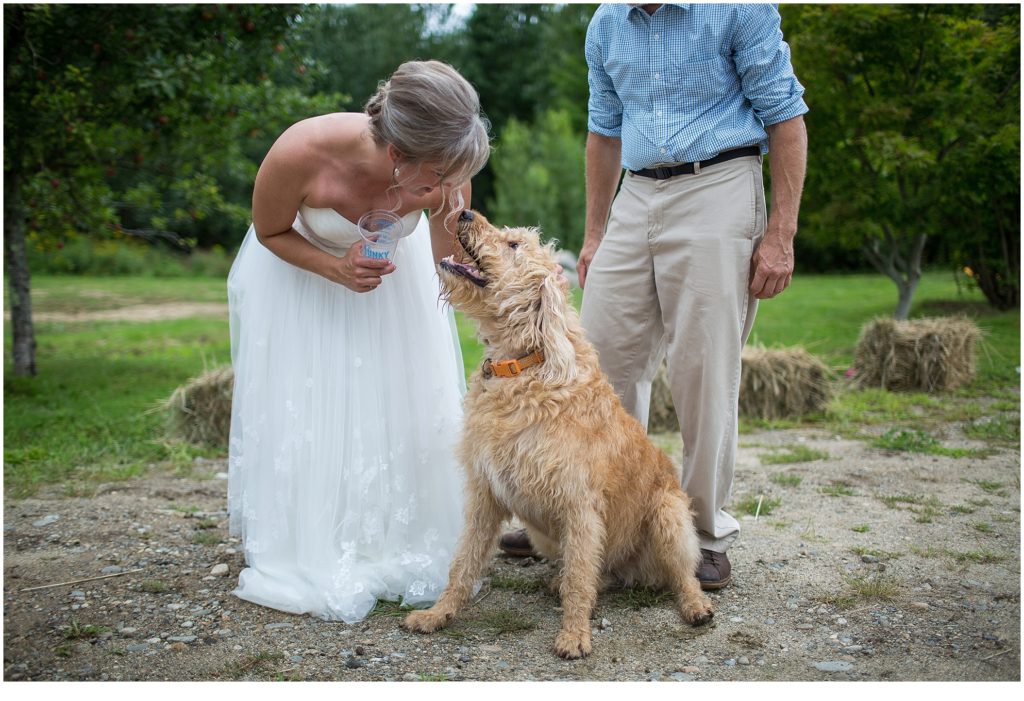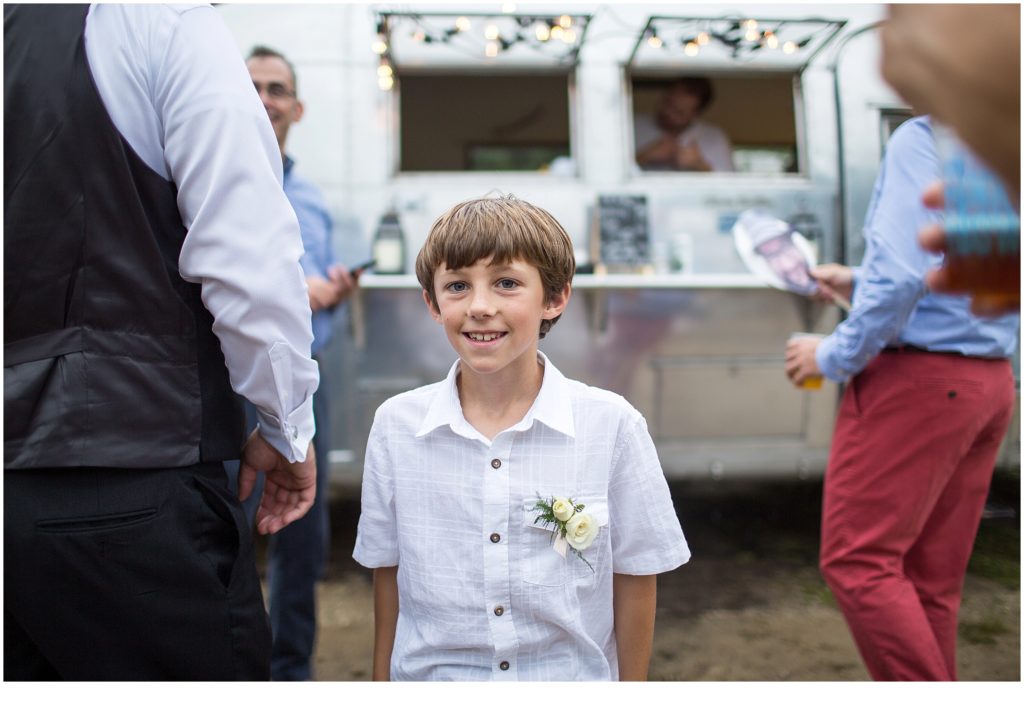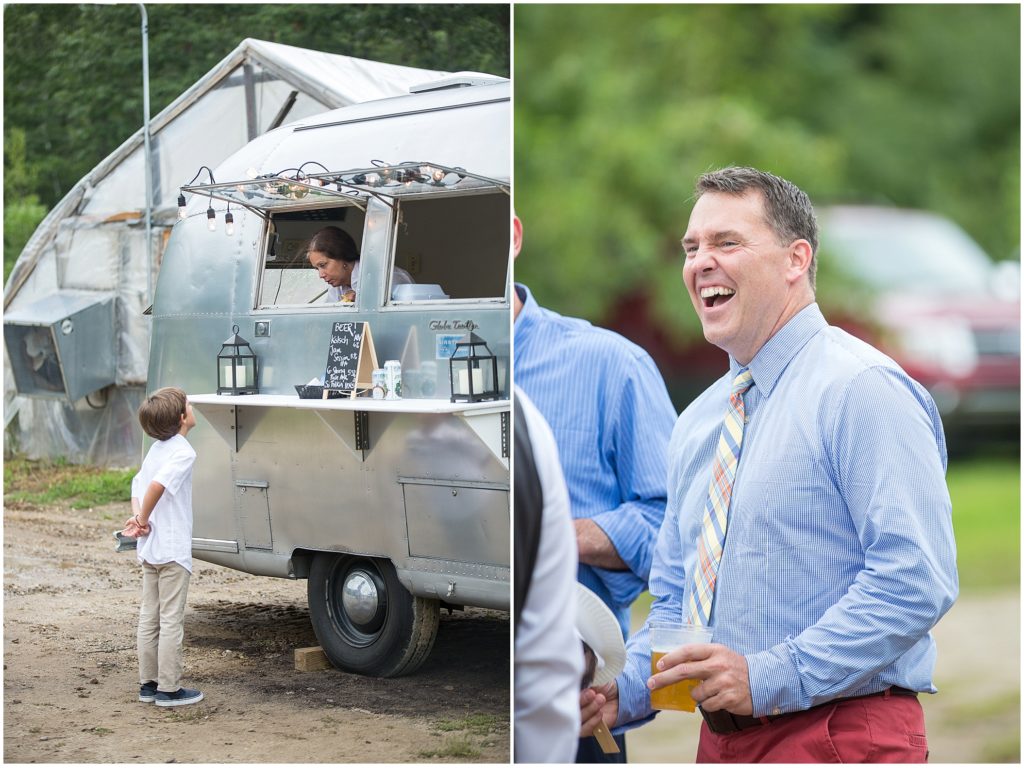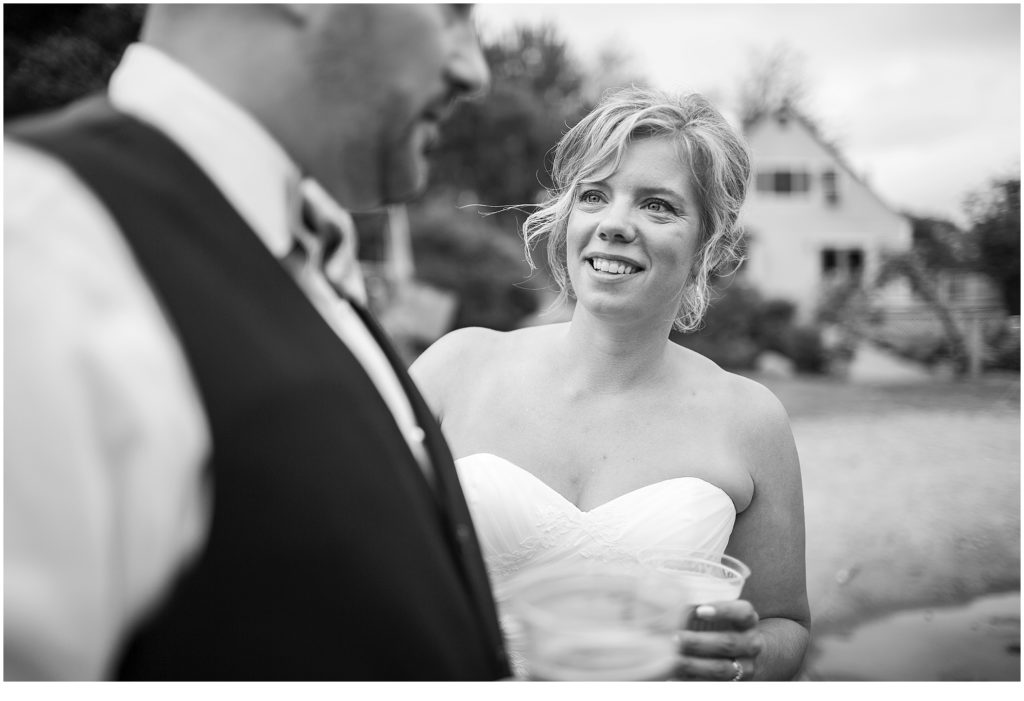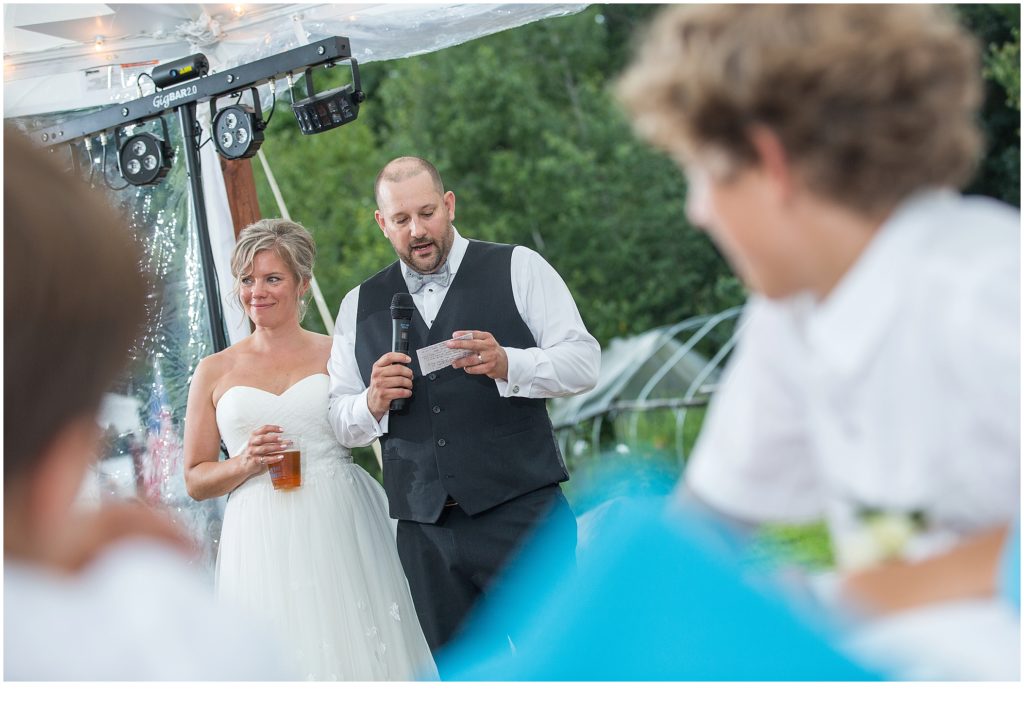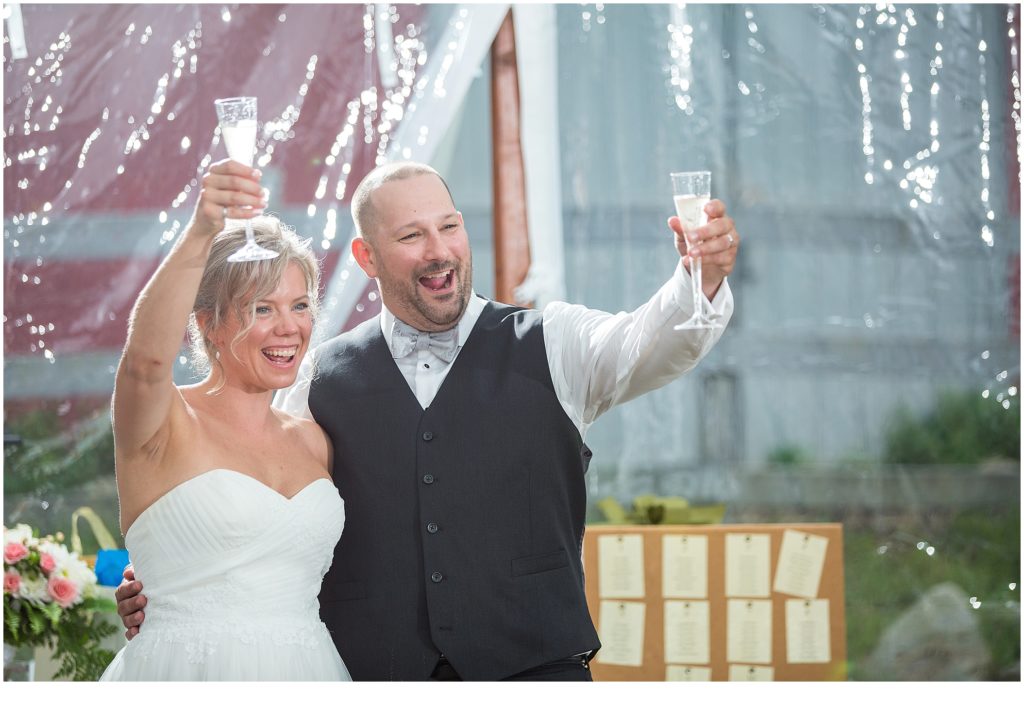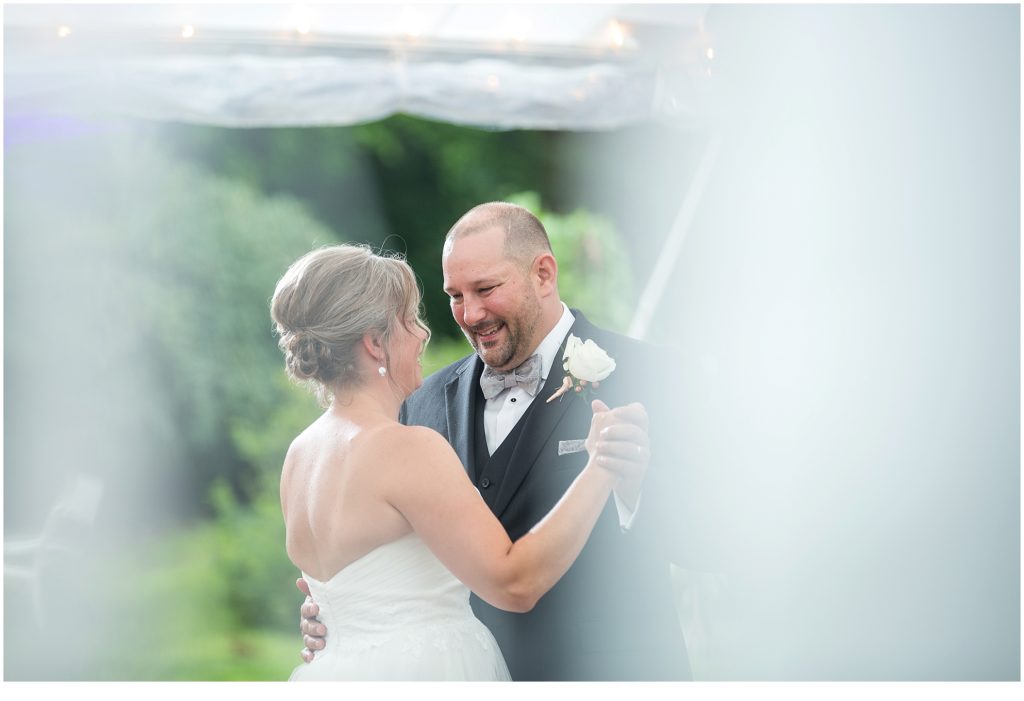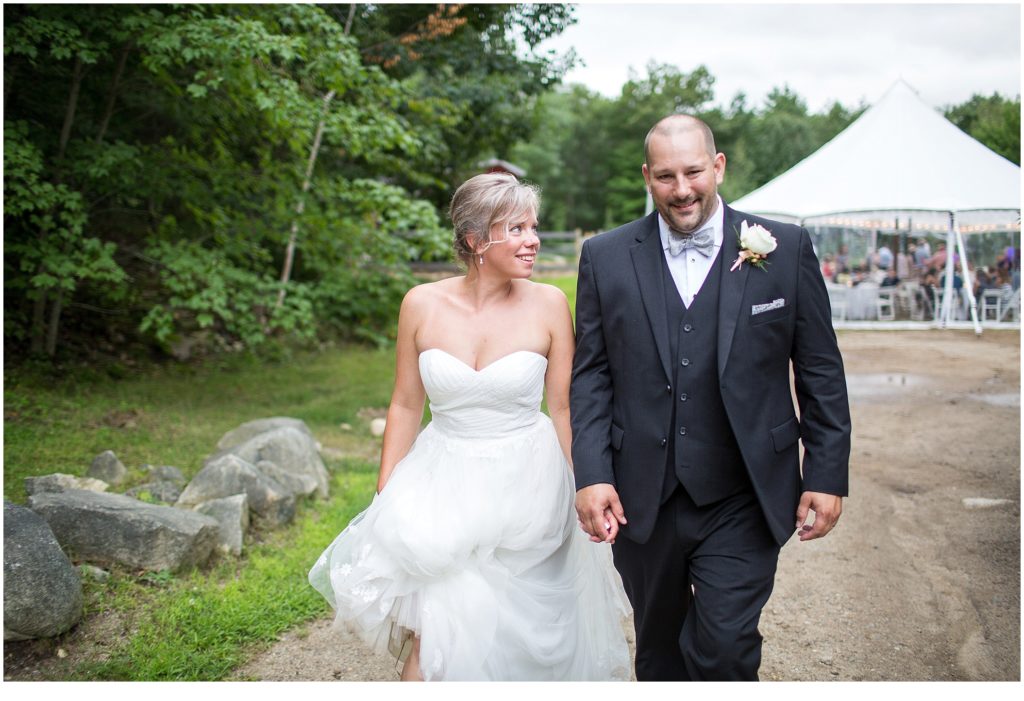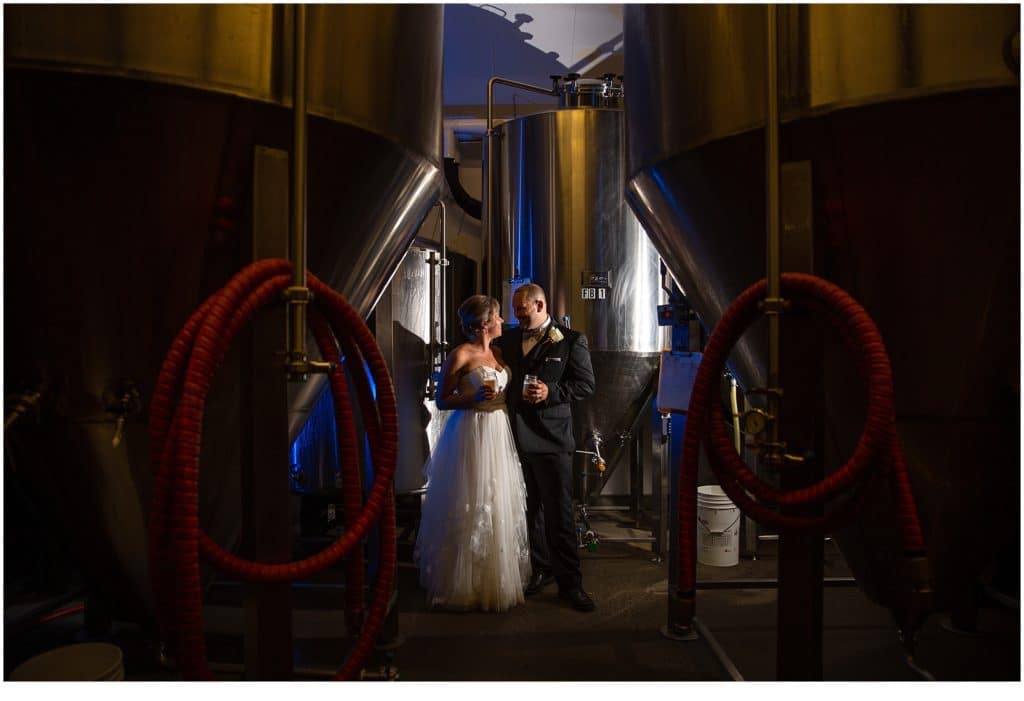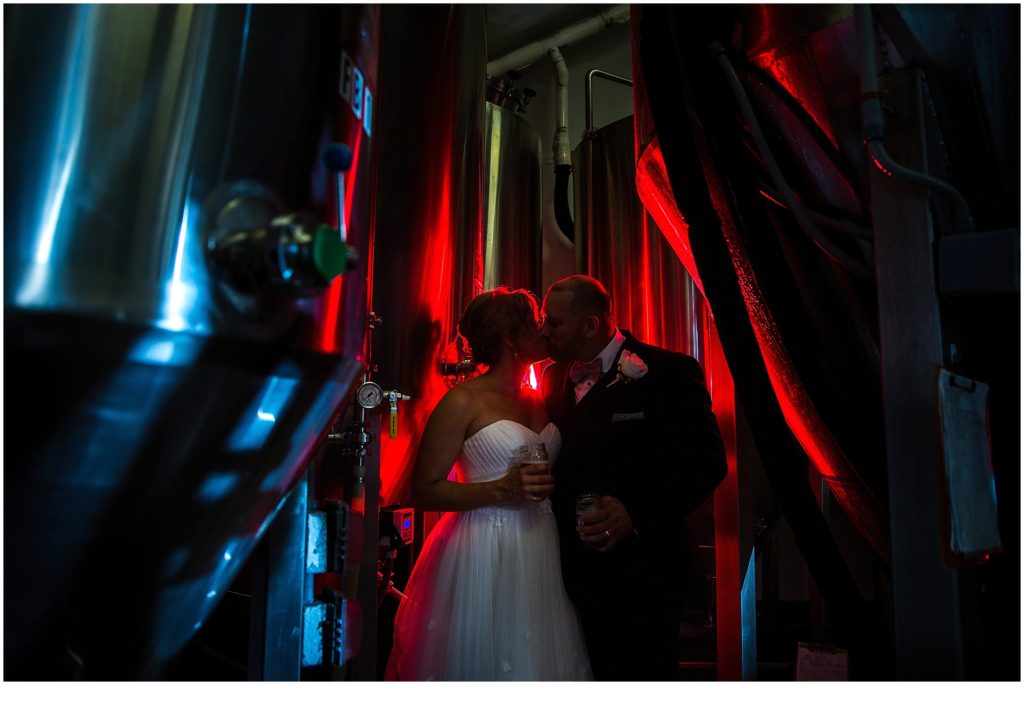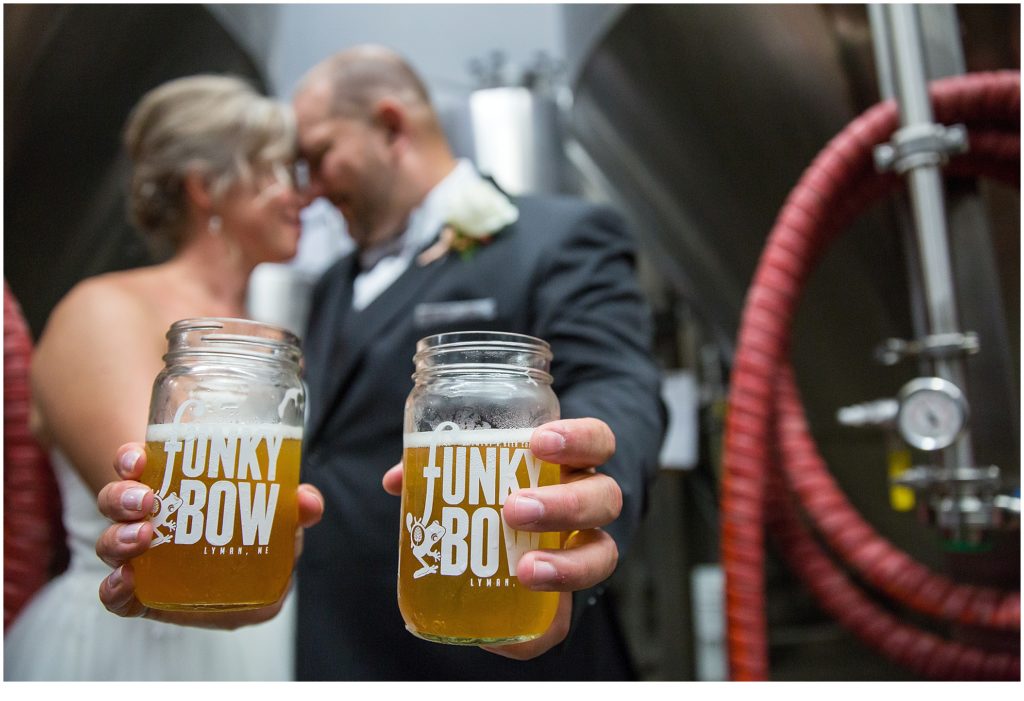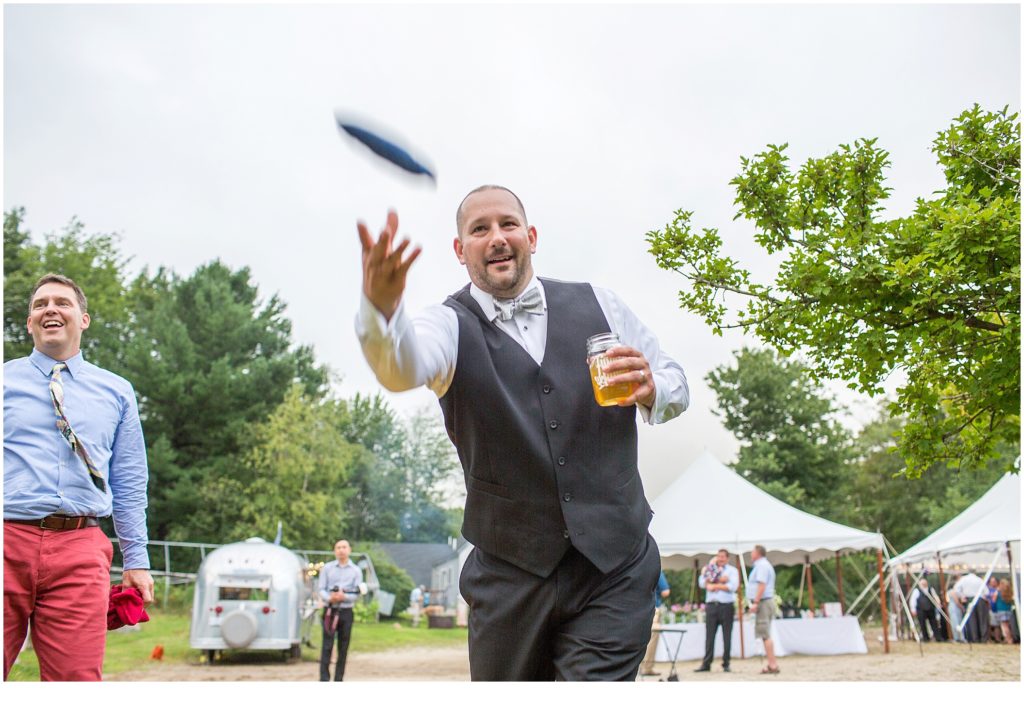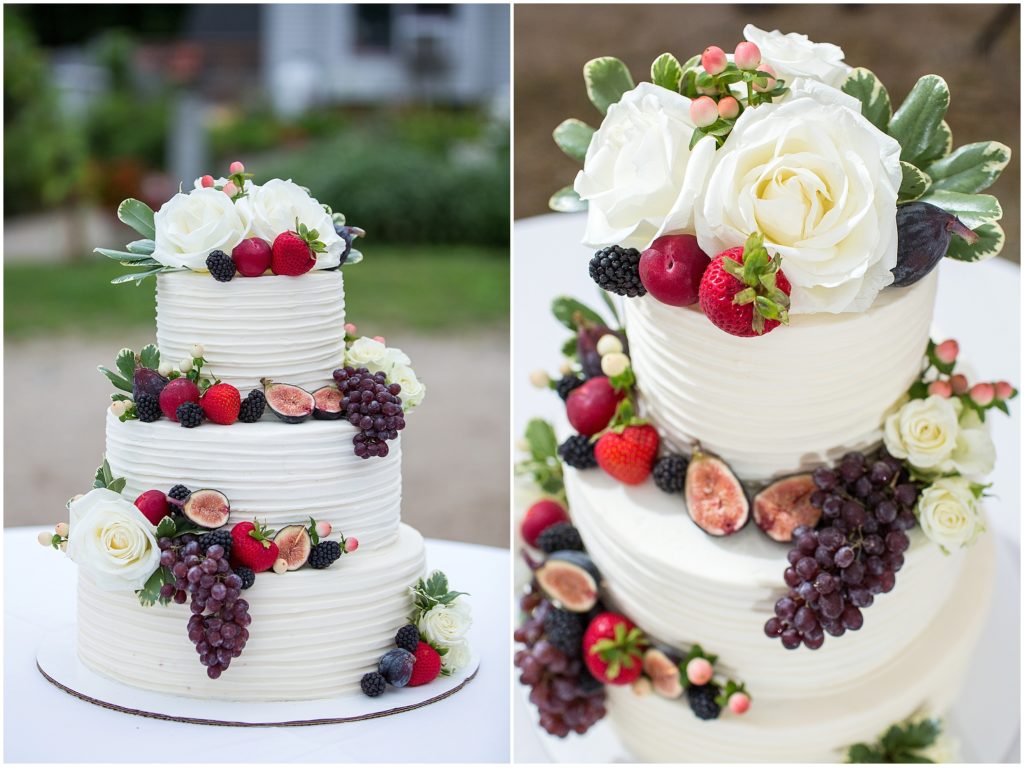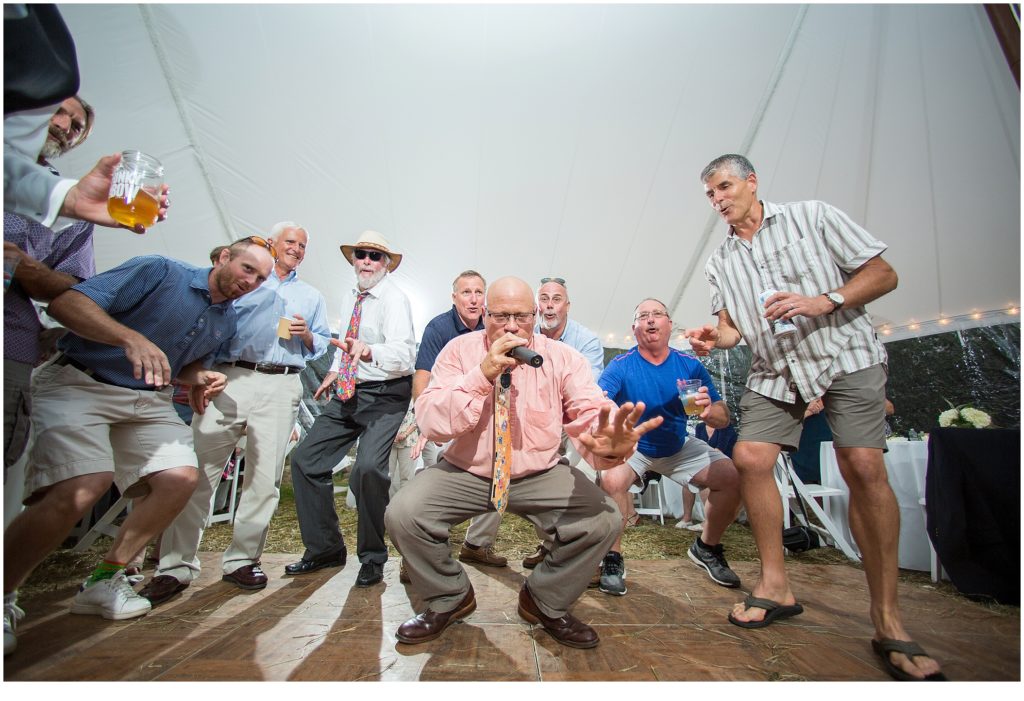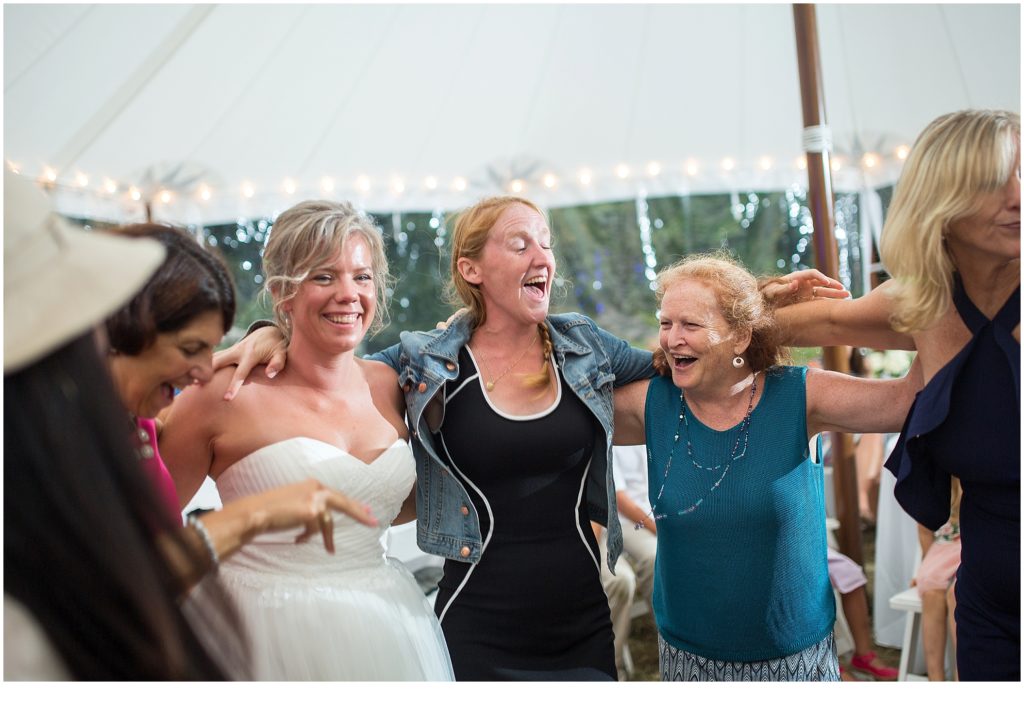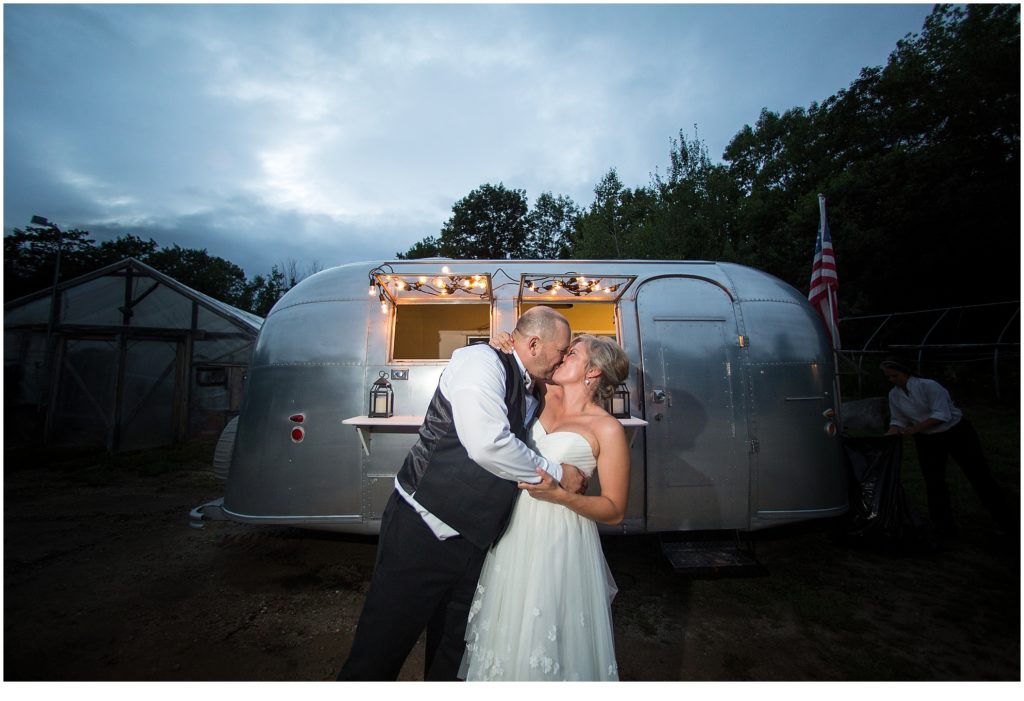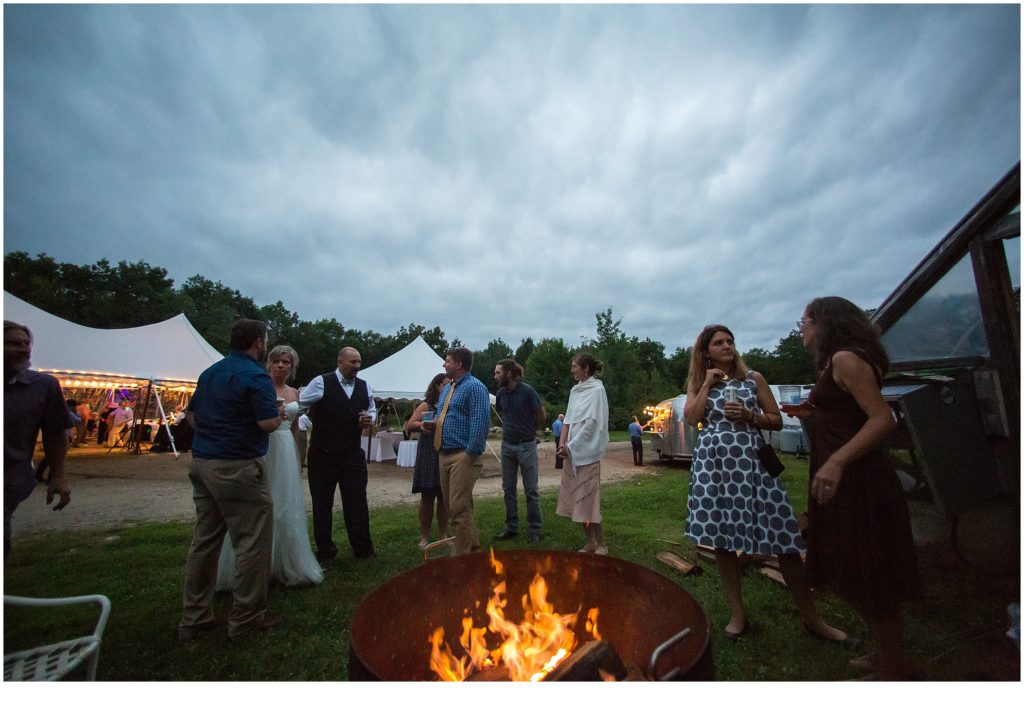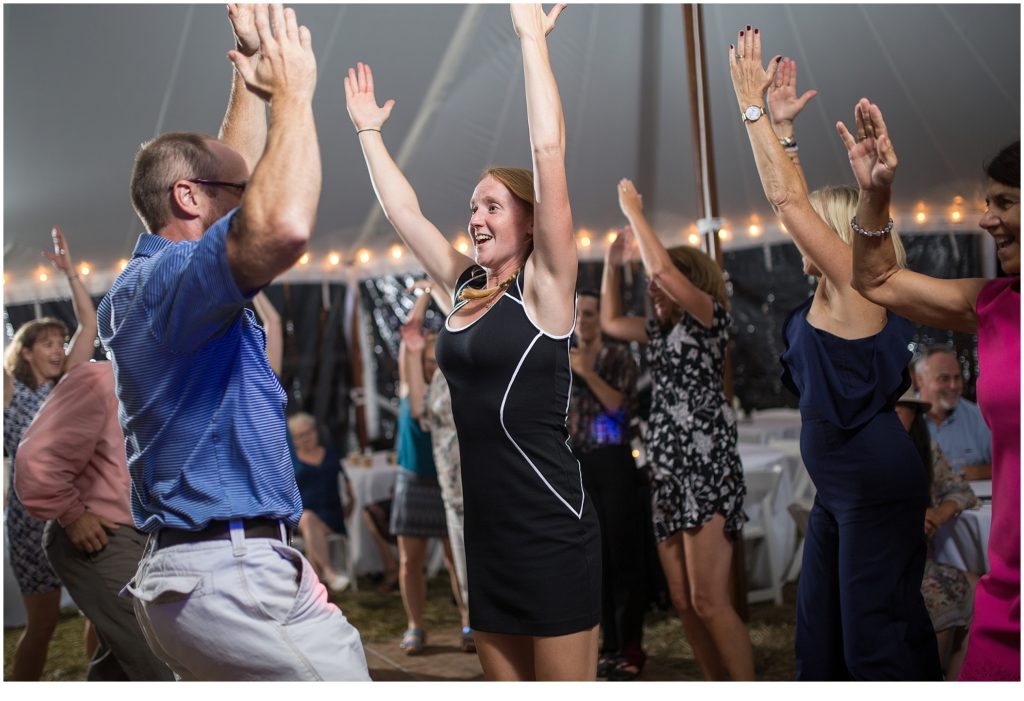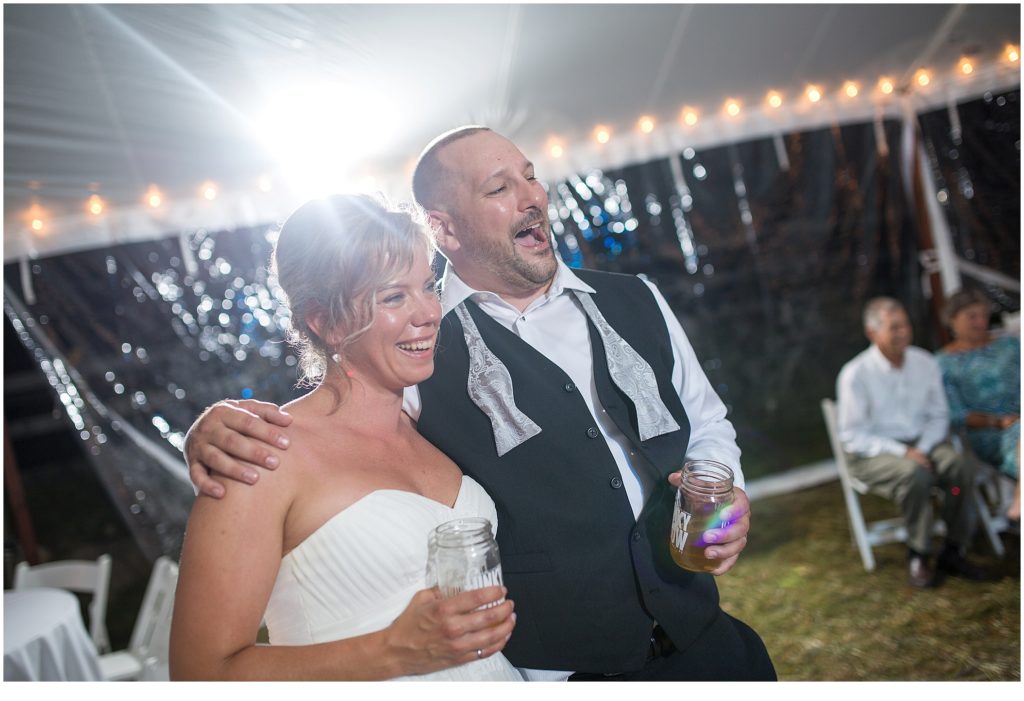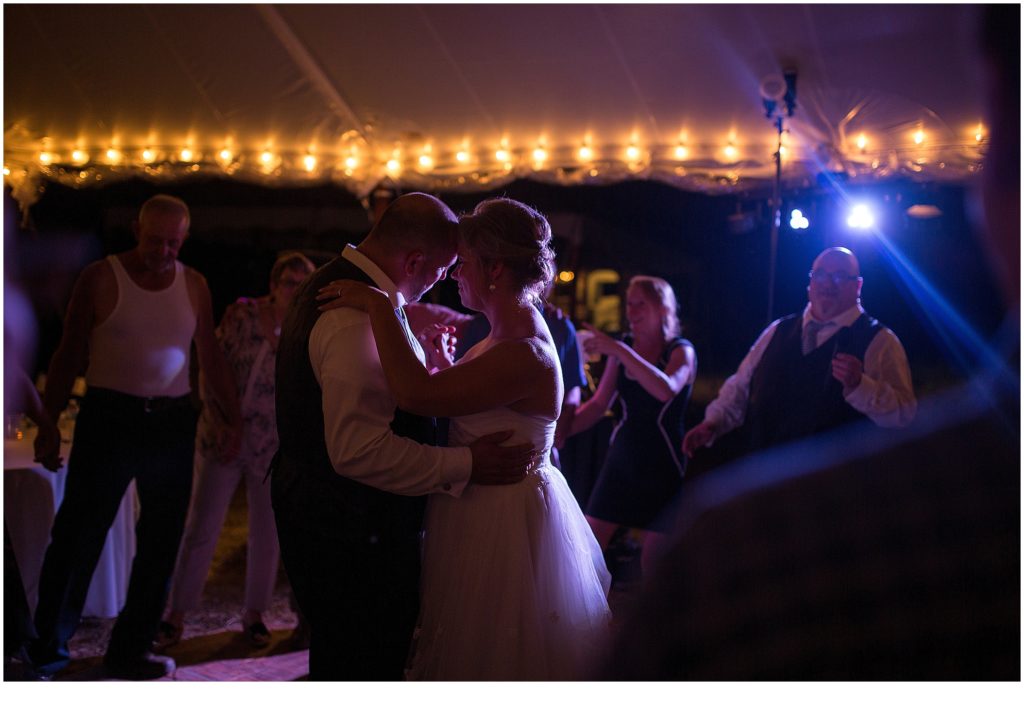 Vendorsa
Venue & Coordination: Funky Bow Brewery
Invitations: Minted
Rentals: Sharp Pencil Creative Entertainment, LLC
Hair Make Up: River's Edge Salon Kennebunk, ME

Dress: Madeliene's Daughter, Portsmouth, NH
Florist: Little River Flower Farm
DJ: Dave Bulger
Caterer: Destination Catering
Cake: Cake Elizabeth