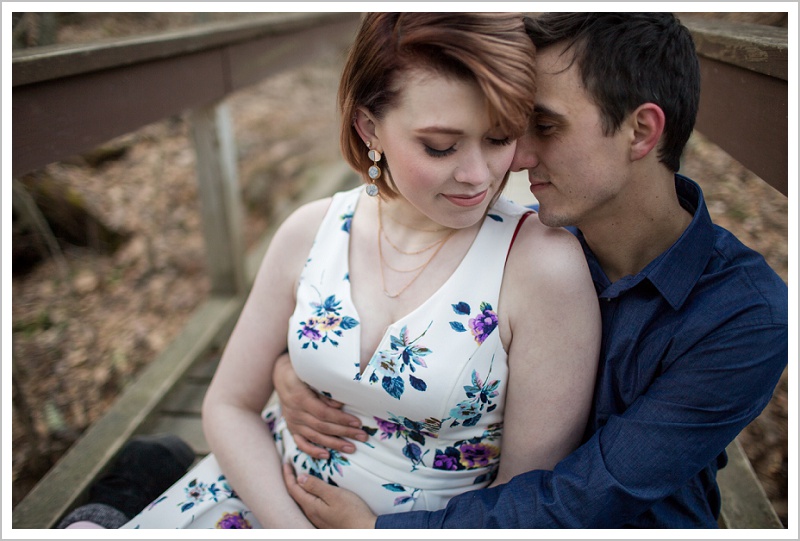 Maggie and Rob came to Maine on a little vacation from Kent, Ohio, to celebrate the one year mark in their relationship together, and we settled on beautiful Wolfe's Neck State Park for their photo shoot. Although it's only been a year, these two seem like soul mates. They have the same wonderfully fun personality traits, share a good sense of humor, and have energy and so many smiles!
When I asked them if they had anything they do or wear that represents their relationship, Maggie's eyes brightened and she got so excited to show me their matching tattoos! These little rising sun tattoos are something Maggie has been trying to figure out how to photograph for a while now, and make them look great, so when I showed her the back of the camera, she was over the moon happy!
I am in love with the light of the evening, a soft glow that matched their love. The blues in their outfits and the floral pattern in Maggie's dress made it feel almost like spring, despite not having many leaves on the trees just yet.
These two are destined for amazing things together, and who knows, maybe someday they'll wind up engaged and I can be their wedding photographer, too!!! At the very least, I think we should do a photo shoot for every anniversary they have. They're just too awesome for me to not cross paths with again!