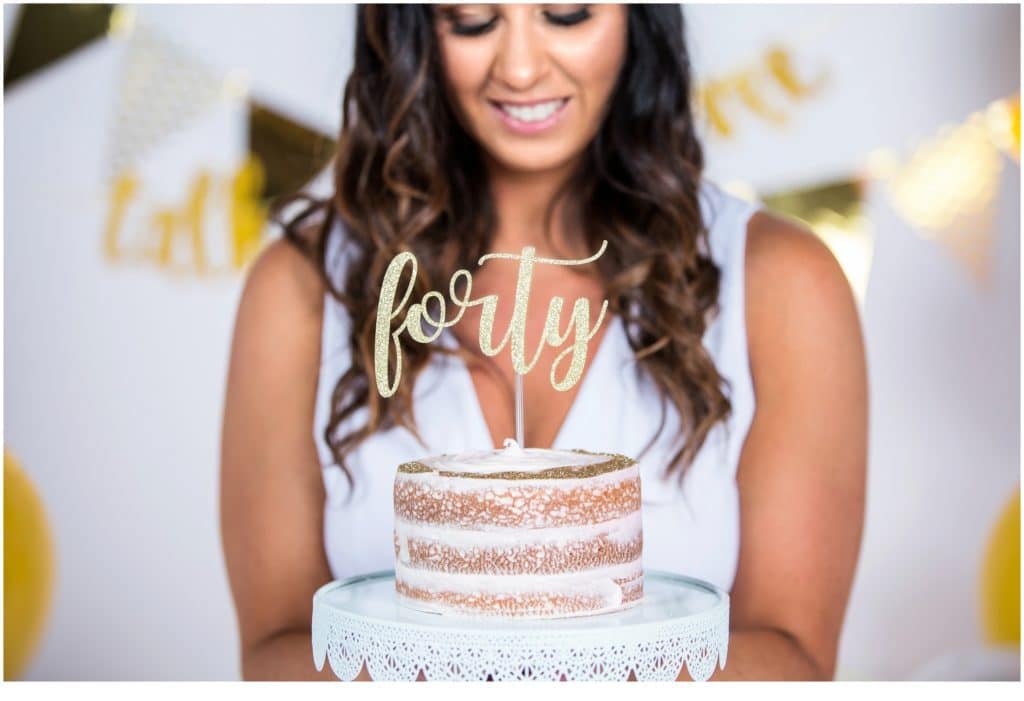 When someone books a birthday cake smash photoshoot for her best friend's 40th birthday, you definitely say yes to photographing it. Especially when it is close to your own 40th birthday!!
Chrysten and her friends were vacationing in Maine and Tavana, her BFF booked a shoot with me for her while they were here. I was about 3 weeks from my own 40th birthday, so I felt like I was just one of the girls, celebrating along with them.
They showed up dressed just like babies do when they have their first birthday cake smash photoshoots, complete with tutus and tiaras! Also toting wine, balloons and decorations, and a perfect cake to top it all off. I love the pink, gold, and white theme. They rocked it!!!!
We kept the background simple with white and black so that the colors would pop and Chrysten would be the focus of the images. We had SO much fun with the cake and frosting.
Chrysten even dug into the cake "little girl style" with her bare hands, and ate a chunk of it, laughing the entire time, as her friends giggled in the background, egging her on. It was so much fun, and I adored working with this amazing group of women!!