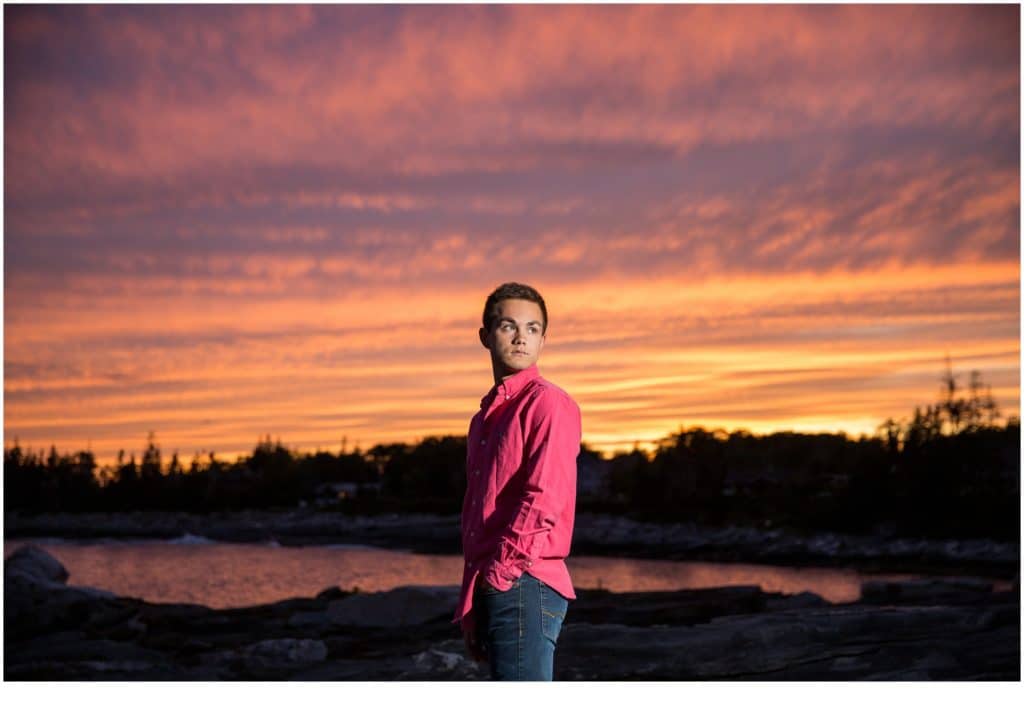 Cameron is a smart, motivated, multi-sport member of the senior class at Gardiner Area High Schol. It was a pleasure being his photographer for his senior photos. I can't wait to see what he achieves after graduation.
Cam plays a ton of sports including soccer, lacrosse, and hockey. When I asked him what he wants to do after high school he said he has dreams of going into Real Estate, flipping houses, and owning commercial properties. While that is not a typical goal for many seniors, he is very determined and I know he will kill it!!! He also says he is going to miss not having any worries and being with his friends all the time. I love that he has very specific goals and is ready to make them happen.
Our shoot took us along the rocky coast near Pemaquid Point Lighthouse. The overcast skies and crashing waves were a great backdrop for these photos and I love his outfit choices. The blue shirt really pulls out the blue in the sky and water while the vibrant pink shirt really stands out. Simple and classic.
As the sun was setting I pulled out my lights to create some dramatic looks with the fiery skies as the background. The pink shirt really compliments the colors in the sunset as well as pops off the blue of dusk. I loved creating these images of this senior class rock star!!
I loved getting to know Cam and his plans for the future. I wish him all the best and know he will be amazing at whatever he does!!!