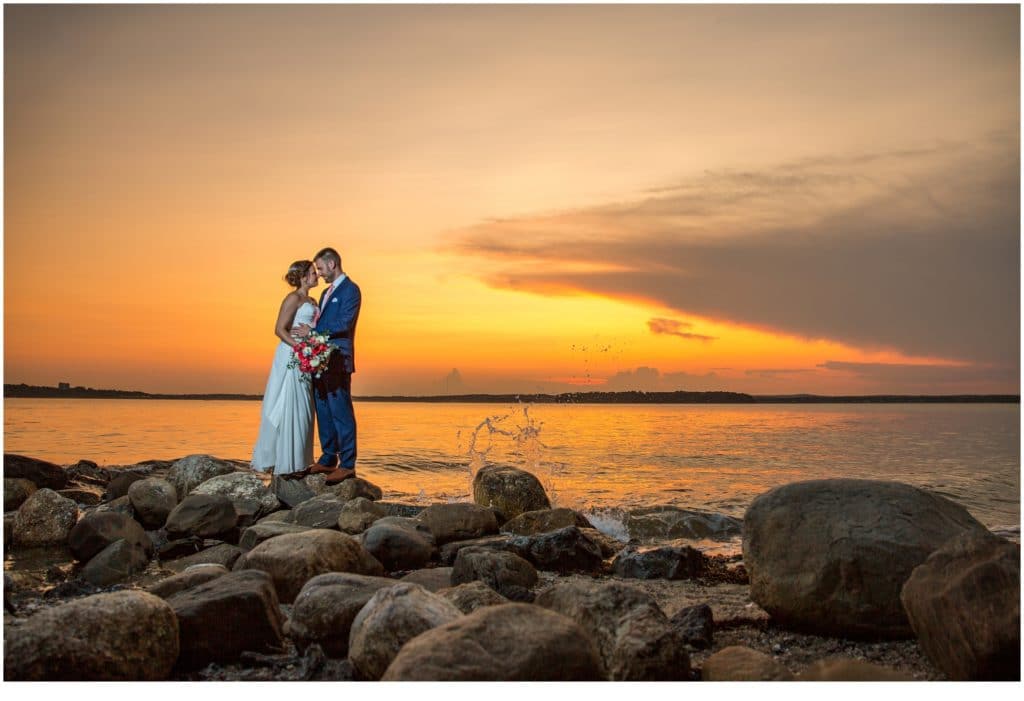 Island Weddings
I loved photographing this island wedding in Maine.  Great Diamond Island used to be used as a US military base.  After WWII, the base was decommissioned and the buildings were sold as private homes.  Luckily, Erin's family has long loved this island, and the couple decided this would be where they would have their wedding, just a short ferry ride from Portland, Maine.
The Details
Erin and Michael focused on having a laid-back wedding along the water's edge, and kept their details quite personal, choosing to share a bottle of whiskey with the groomsmen, and making custom cufflinks that featured pictures of their dogs and cat, since they couldn't be there on the wedding day. They chose to focus their photography on the people around them as opposed to the process of getting ready and the little details of the day.
A First Look on the Ocean
First looks are always fun, and I love that I get to be part of such a private moment between two people on the biggest day of their lives. Erin and Michael chose to have their first look on the water, and asked for a few photos with the ferry in the background before we took off into the woods and to the private beach on the island for more photographs of them alone together. Afterward, the wedding party joined for some fun photos. I love how the coral pinks of the ladies dresses mix with the blues of the mens' suits!!!
A Beautiful Ending to a Perfect Day
The ceremony was short, and sweet, and overlooked the ocean, and the reception was filled with laughter, great speeches, emotional dances with mom and dad, and a cake-cutting that had everyone laughing!  Erin, trying to pop a piece of cake into Michael's mouth, dropped it by accident, and had to give it a second try.  And when Michael went to give her a piece, he accidentally did the same, dropping a small bit of the cake right down her dress!  They both cracked up for a minute before finally getting to eat a piece of the cake, and then followed me down to the water for some amazing sunset photos.
I wish Erin and Michael so much luck, love, and infinite happiness!!!
Dress: Andrea's Bridal
Cake/Cupcakes: Cakes by Debbie
Cannolis: Cannoli Joes,
Suits: Men's Wearhouse
Flowers: The Windham Flower Shop
DJ: DJ James Chaisson
Caterer: Have Chef Will Travel
Hair: Jessica Levecque, Salon KLM
Lance Lucas-Wallace, Ulta