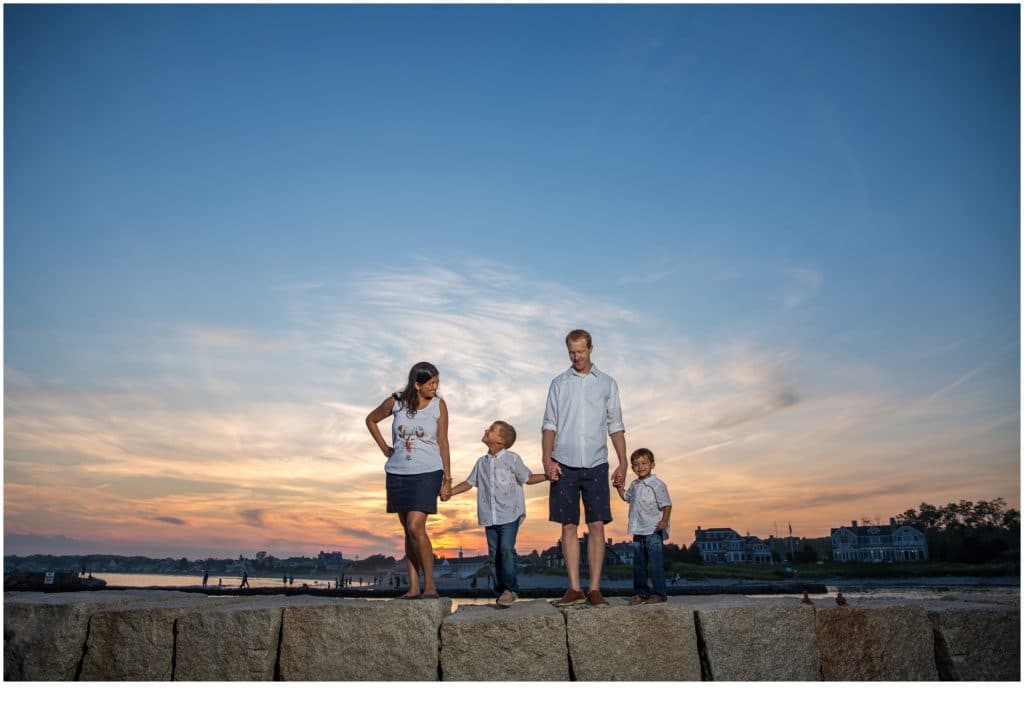 Chris and his wife Akshata were on vacation in Maine and staying in Kennebunkport. They wanted family portraits while they were here, since their two children and Akshata's parents had come with them on this vacation, and I was happy they chose me to photograph them!
We decided on photos just down the street from The Nonantum, along the breakwater, during sunset. The whispy clouds in the colorful sky was the perfect backdrop. We couldn't have asked for a better sunset or a more beautiful evening.
It is great to see a family get involved in their session and come up with a theme or something that commemorates that moment. The outfits they bought specifically for this shoot all had a lobster theme. It took me a minute to notice, but it was so cute!!!!
While in Maine, they planned to stay in Kennebunkport at The The Nonantum Resort for a little while, then head northeast to Bar Harbor and Acadia National Park. The perfect Maine vacation. What great family memories that they'll have for years to come!
I love photographing vacation family portraits and it was such a pleasure photographing this family. I'm sure they will look back on these images for generations.