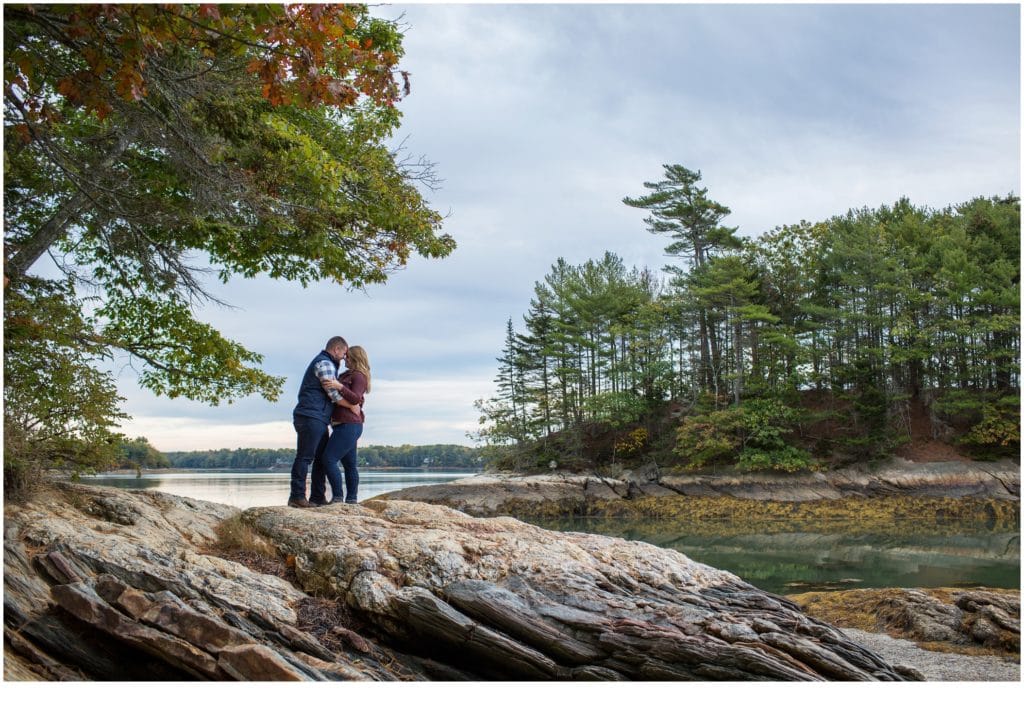 Maine's beauty is in matched, from the rocky coastline to woodsy trails, and everything in between. That's exactly what Nate and Kim wanted me to capture as their photographer for their Wolfe's Neck State Park Engagement Session.
I love Maine when the leaves just start to change and the crisp air rolls in. Nate and Kim jumped on that vibe and had brought the plaid into the mix along with some coordinating blues that stood out from the greens and yellows of the trees.
I love photographing couples in the iconic outdoors of Maine. Wolfe's Neck State Park never disappoints and has all of the elements of the Maine: ocean, trails, rocky coastline, you name it!
We walked the trails and along the rocks. It was the perfect spot to add a little punch of light to make Nate and Kim pop. We even got a little of the fall colors in the mix and used that as a background for their rings.
I wish Nate and Kim all the best as they get ready for their big day!