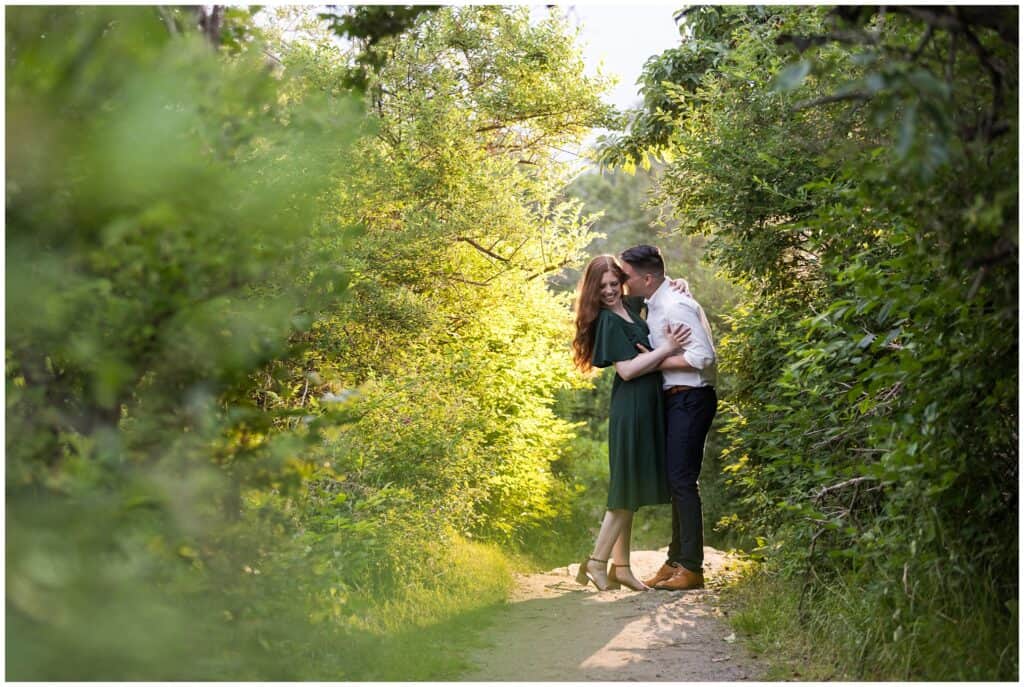 Meeting Joe and Tania was like catching up with old friends. We instantly clicked during our wedding photography consultation, and I knew capturing their special moments would be an absolute joy. However, I understood that budget constraints can sometimes be a hurdle. Due to this, Tania, with a hint of sadness, began exploring other photography options. But Joe, being the romantic that he is, had a surprise up his sleeve. He secretly signed the contract and reached out to me to arrange a special delivery. A box arrived at Tania's doorstep, and she couldn't quite fathom why it was from me. As she opened it, a bottle of champagne greeted her with a heartfelt note from Joe, revealing the wonderful news. The tears of joy that followed were the beginning of a beautiful journey we would embark on together.
The Engagement Session
Fast forward to their engagement session at Kettle Cove in Cape Elizabeth, Maine! I couldn't help but marvel at the striking beauty of Tania's fiery red hair. It was a privilege to capture these two kind-hearted and thoughtful souls. Little did I know, Joe had a crush on Tania since their high school days. Back then, he would send her handwritten notes and shower her with compliments, although Tania didn't quite grasp that he was trying to win her heart. Years flew by, leading them on separate paths after high school, but fate had other plans. Joe found Tania again, and this time, he made his feelings crystal clear. His chivalrous nature shone through, proving that true love and romance are very much alive. It was heartwarming to witness the love story unfold before my camera lens, and I can't wait to capture even more cherished moments as they embark on this exciting journey toward their wedding day.
Stay tuned for more glimpses into Joe and Tania's love story as we prepare for their magical wedding day. Their love is a testament to the enduring power of romance and the joy that comes from finding your perfect match.