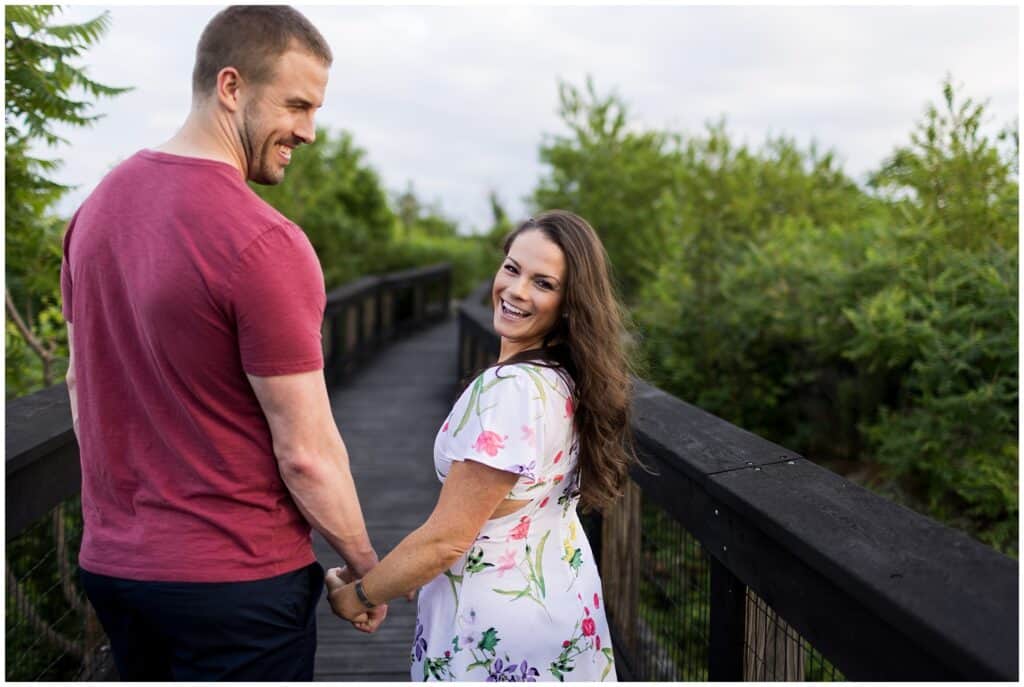 Brian and Sarah are the epitome of cute! Their love story is a blend of adventure and passion that's nothing short of heartwarming. Both avid hikers, they share a love for exploring the great outdoors. What's even more incredible is Sarah's impressive journey to the summit of Mt. Kilimanjaro, a feat that has earned her a massive Instagram following! Her worldly travels and adventurous spirit have inspired countless others to embrace the thrill of hiking. So, when it came time for their engagement session, choosing a mountaintop location felt just right.
We decided to venture to Mt. Agamenticus, located in York, Maine, for their engagement session. With its rolling hills and stunning vistas, Mt. Agamenticus provided the perfect scenory to capture the essence of Brian and Sarah's love. As we hiked through the winding trails and lush forests, their infectious laughter and genuine affection for one another filled the air. We were able to capture some wonderful photos at sunset… it truly felt like we were on top of the world!
It's clear that their connection runs deep, mirroring the breathtaking landscapes that surrounded us. And what's even more exciting is that their love story is set to continue on another mountaintop – their wedding will take place on Saddleback Mountain! I can't wait to be part of their special day and capture more magical moments for this remarkable couple. Stay tuned for more of Brian and Sarah's love story as it unfolds amidst the heights of Maine's mountains!