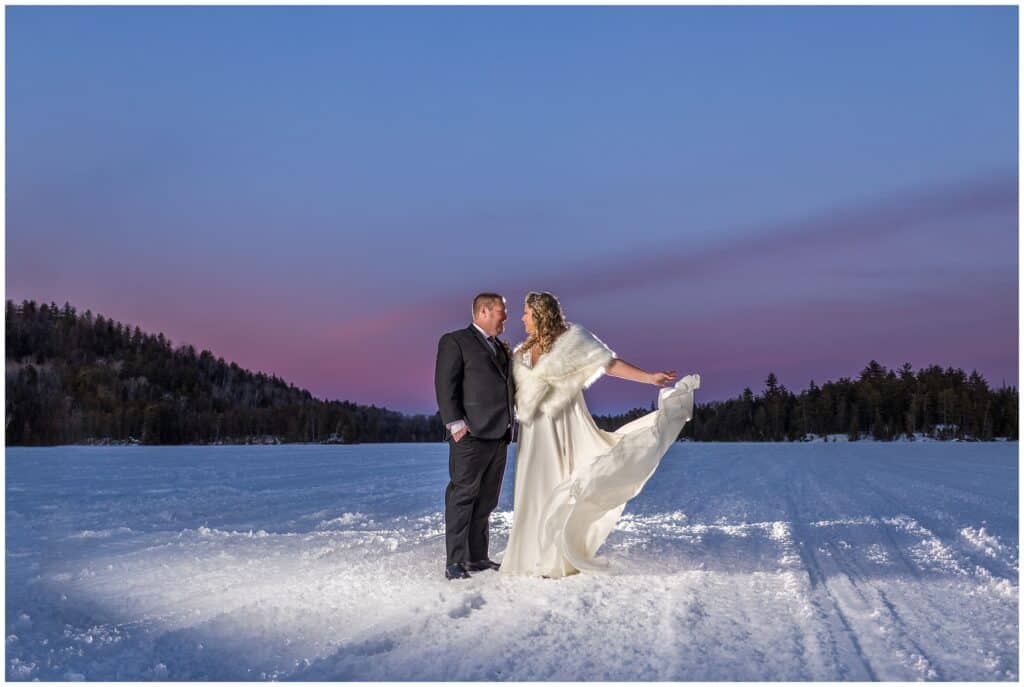 Laura and Nick's Winter Wedding on Tea Pond in Eustis, Maine was an absolute winter wonderland. The ceremony took place on a field near the cabin that the local snowmobile club groomed just for Laura and Nick. The couple said their "I do's" underneath an arch that Nick had crafted with his own two hands. It was clear that love was in the air as the couple, surrounded by family and friends, exchanged their vows in this stunning setting. As their photographer, I was thrilled to capture every moment of their special day, from their pre-wedding preparations to their sunset snowmobile ride.
Laura and Nick hired me to photograph their wedding after seeing my photographs of their friends, Liz and Mike. I photographed Liz and Mike's wedding, engagement, and family photos. When Laura saw the pictures, she knew she wanted me to photograph their special day! Liz and Mike were in attendance at Laura and Nick's wedding and it was so nice to see them again!
Getting Ready
Nick's father built the cabin where Laura and Nick got ready for their big day, and it was truly a sight to behold. The woodwork and attention to detail were simply stunning. As Laura and Nick opened their gifts to each other, I couldn't help but notice the engraving on just about everything – from the ring box to the gifts themselves. It was such a lovely touch and we even created a humorous hashtag, "#ItsEngraved", to commemorate the theme. The whole cabin was filled with excitement and anticipation as the couple prepared for the ceremony.
Ice Princess
Laura was going for an "ice princess" kind of vibe for her wedding day, and she absolutely nailed it. Her big white fuzzy boots and white cape that blew in the wind perfectly captured the magic of the winter setting. (Can I mention a hundred times how in love with capes I am for wedding accessories?!). The wedding was held near Sugarloaf where Laura and Nick love to ski, and they even arrived and departed on snowmobiles, a nod to the fact they had fallen in love while on a snowmobile trip in the area. Everything about their wedding felt personalized and special. The beautiful florals complimented the entire ceremony.
A Sunset Snowmobile Ride
Their reception was a simple yet intimate affair, with no dancing and only dinner… and some really good desserts! At sunset, we rode snowmobiles from the lodge down to the frozen lake, and spent a few minutes creating some truly breathtaking images. The sunset photos were some of my favorites, and a snowmobile ride is something I'll never say no to! The entire day was filled with so much love and warmth, despite the chilly temperatures. It was clear that Laura and Nick's love for each other was at the heart of every moment.
Laura and Nick's Winter Wedding on Tea Pond was a stunning celebration of their love for each other, and I was honored to have been a part of it. Every detail felt thoughtful and unique. It was clear that the couple had put so much time and effort into making their wedding day special, and it was a joy to capture every moment through my lens. I wish happiness and love for the newlyweds!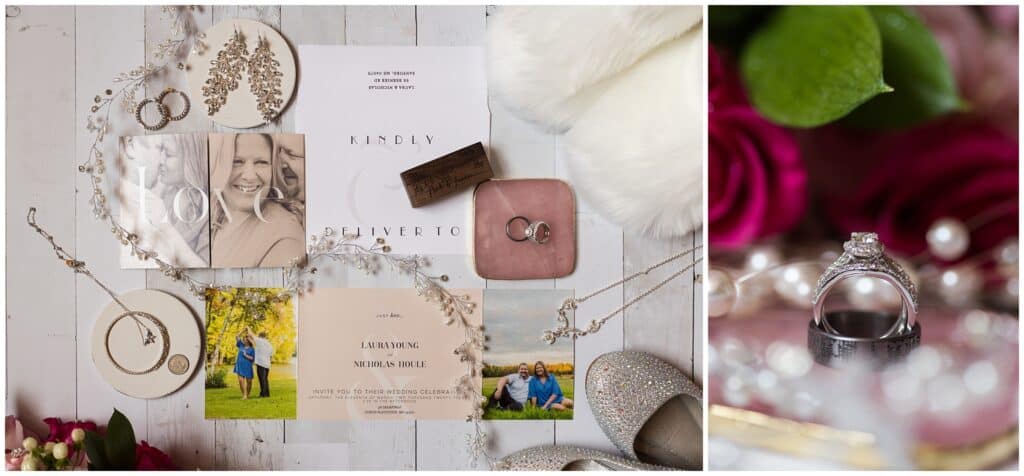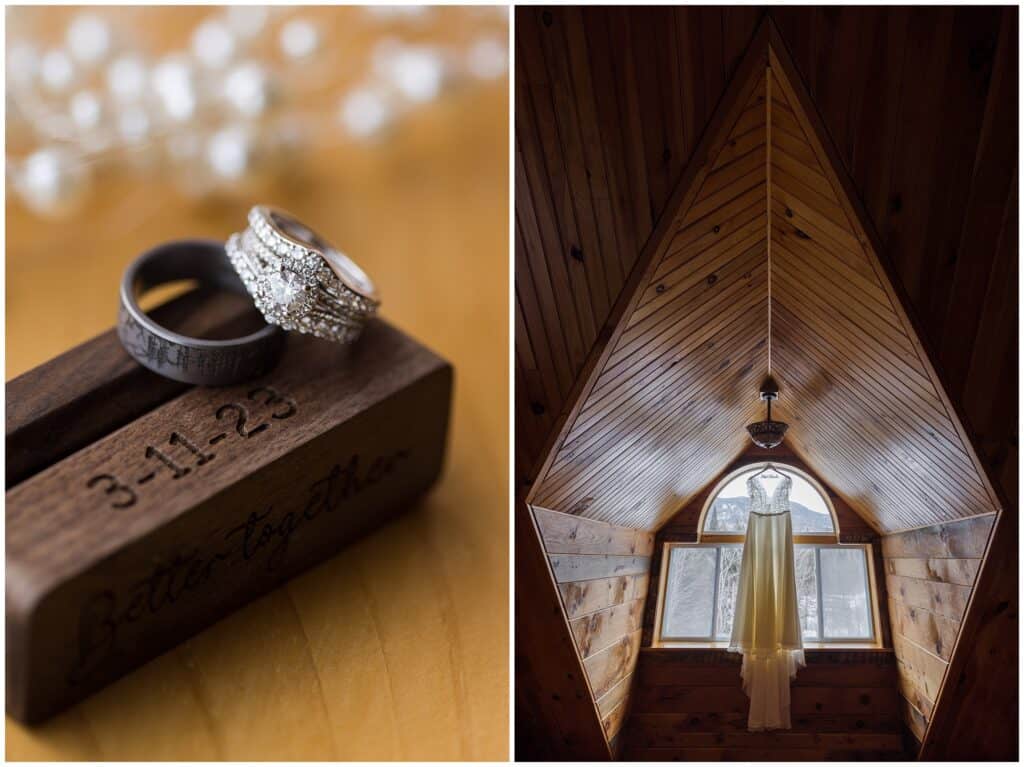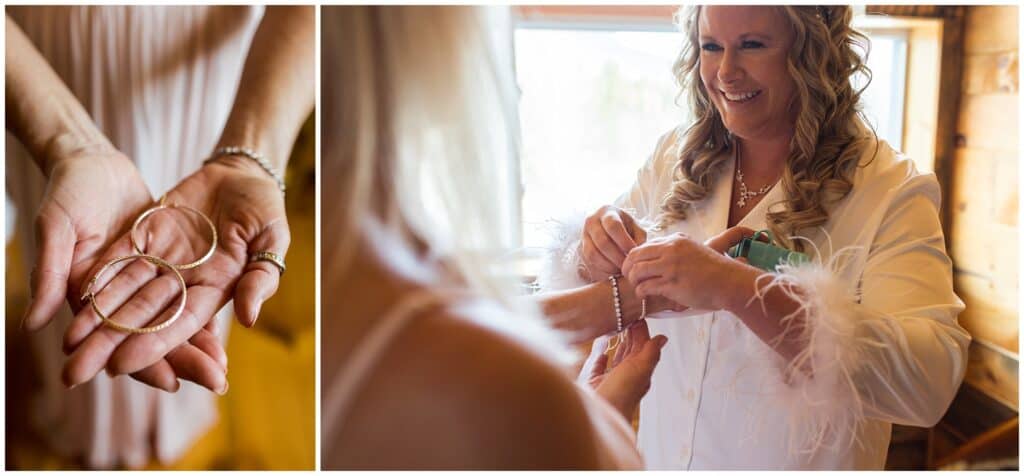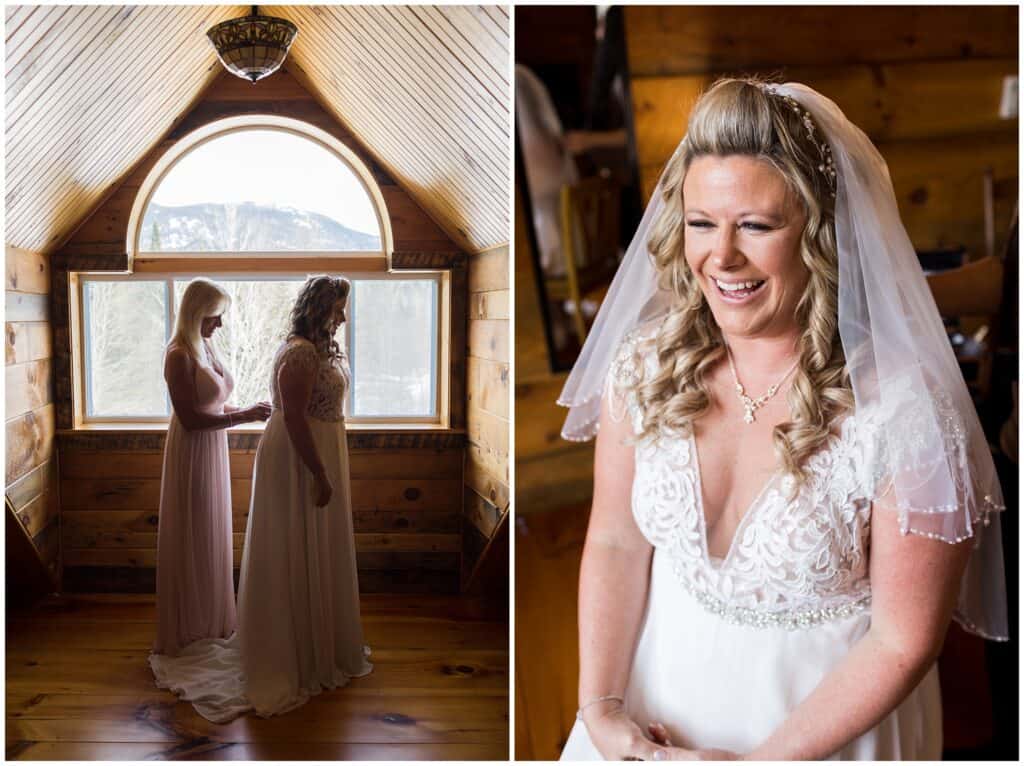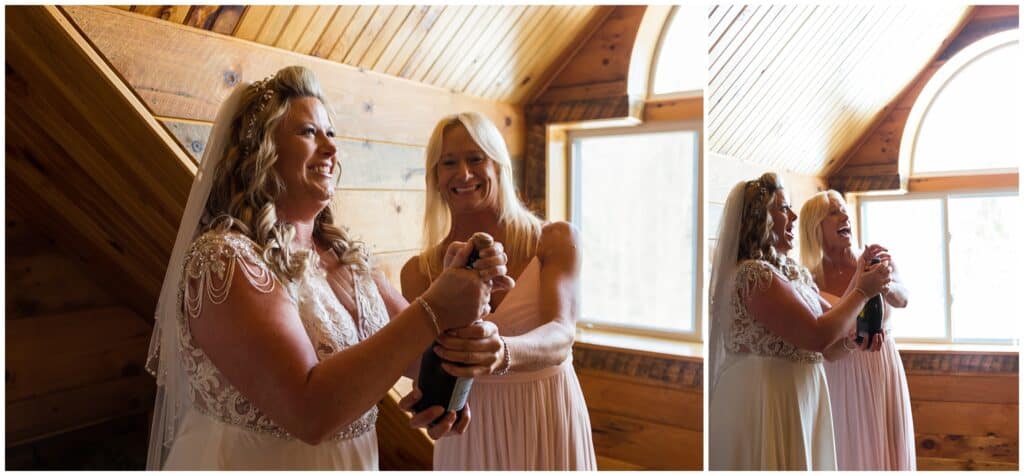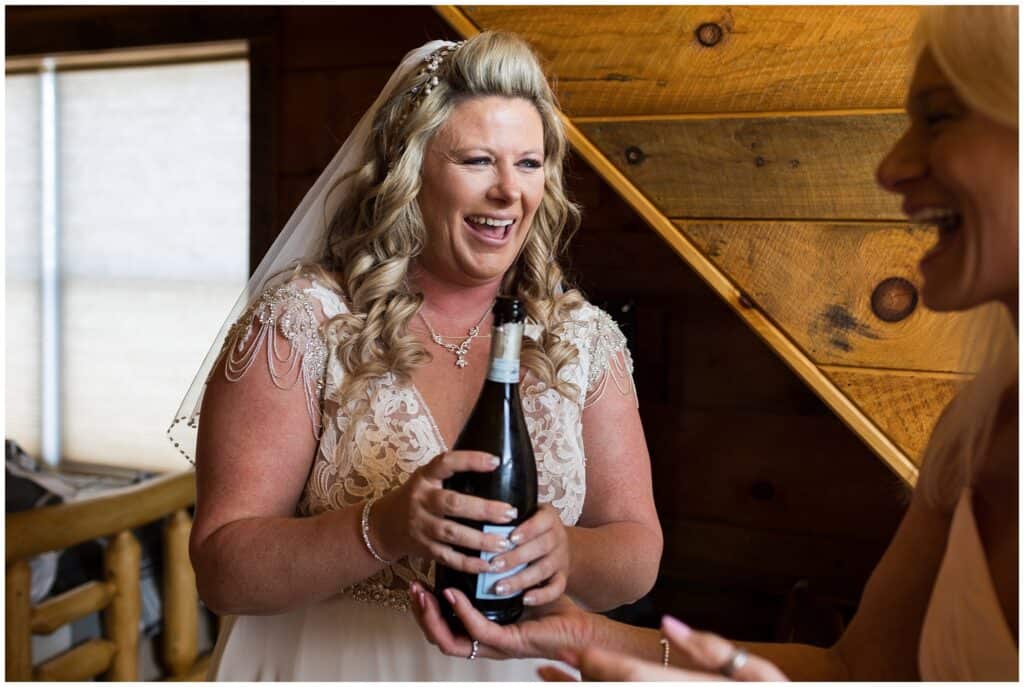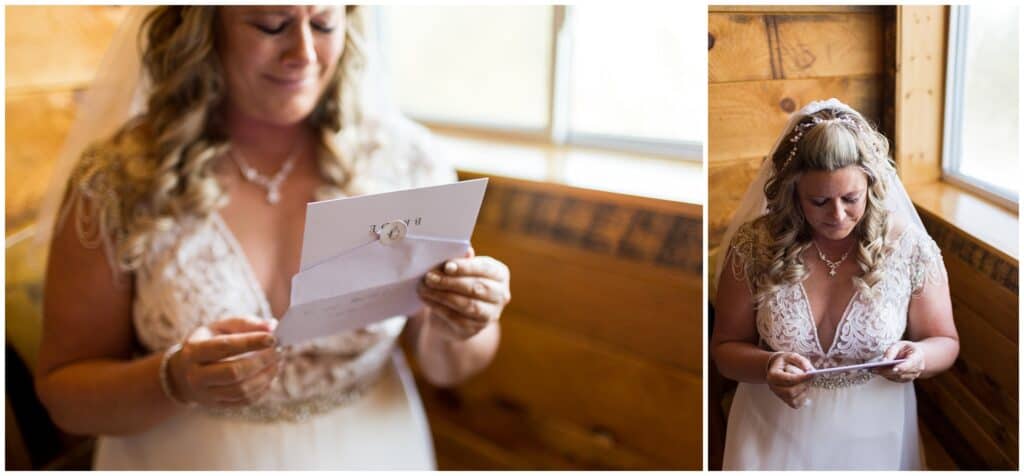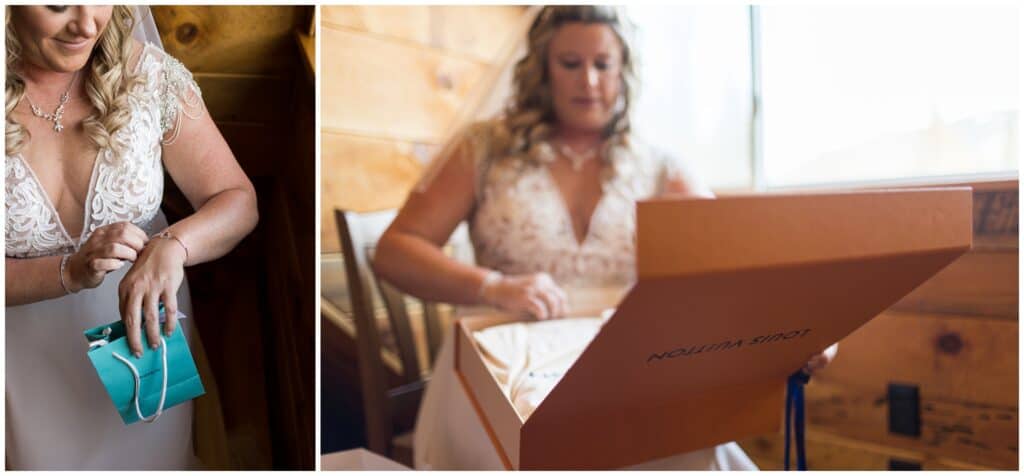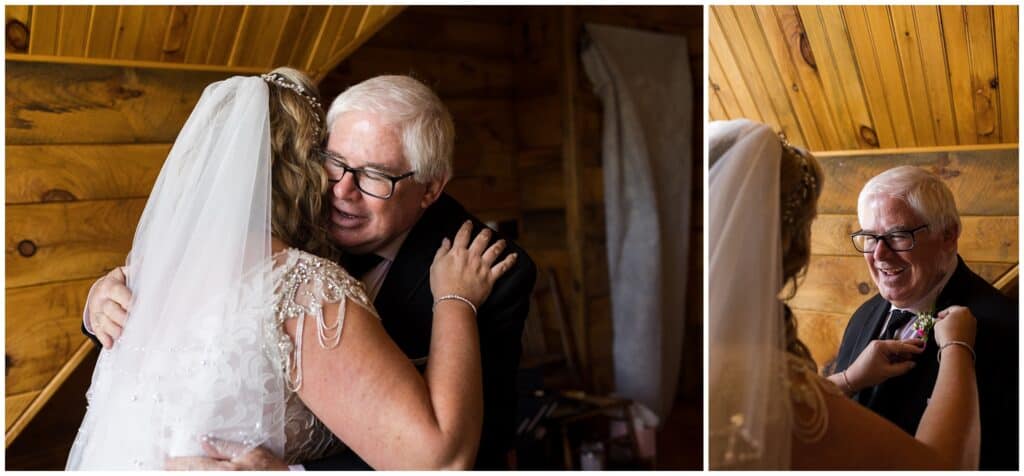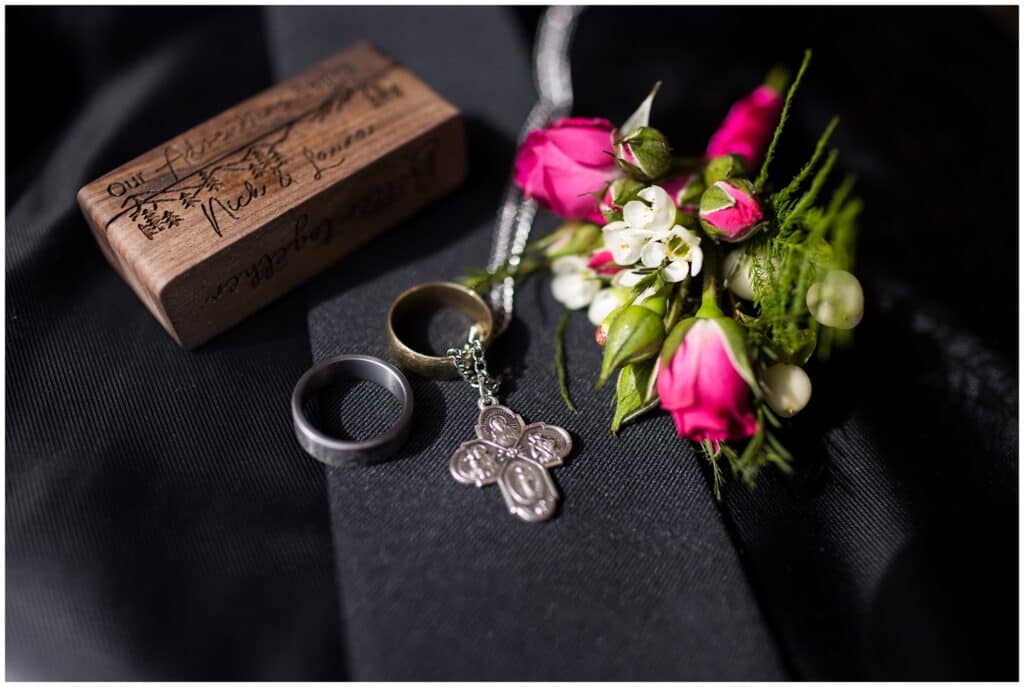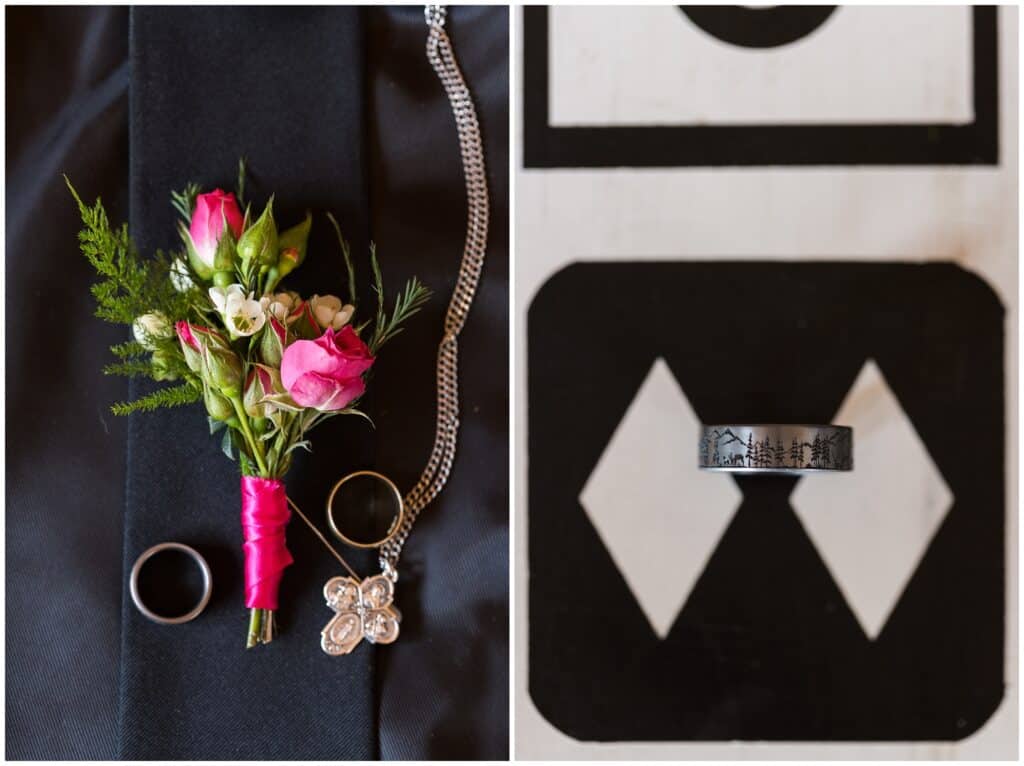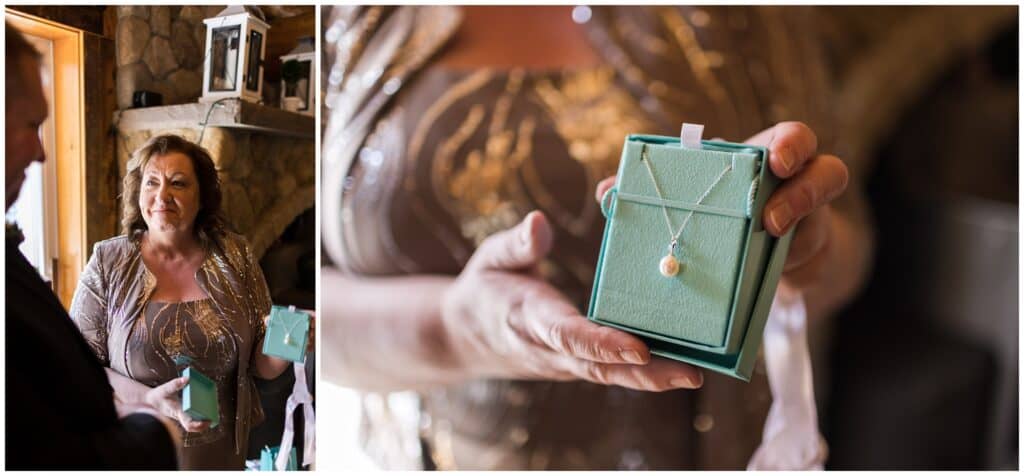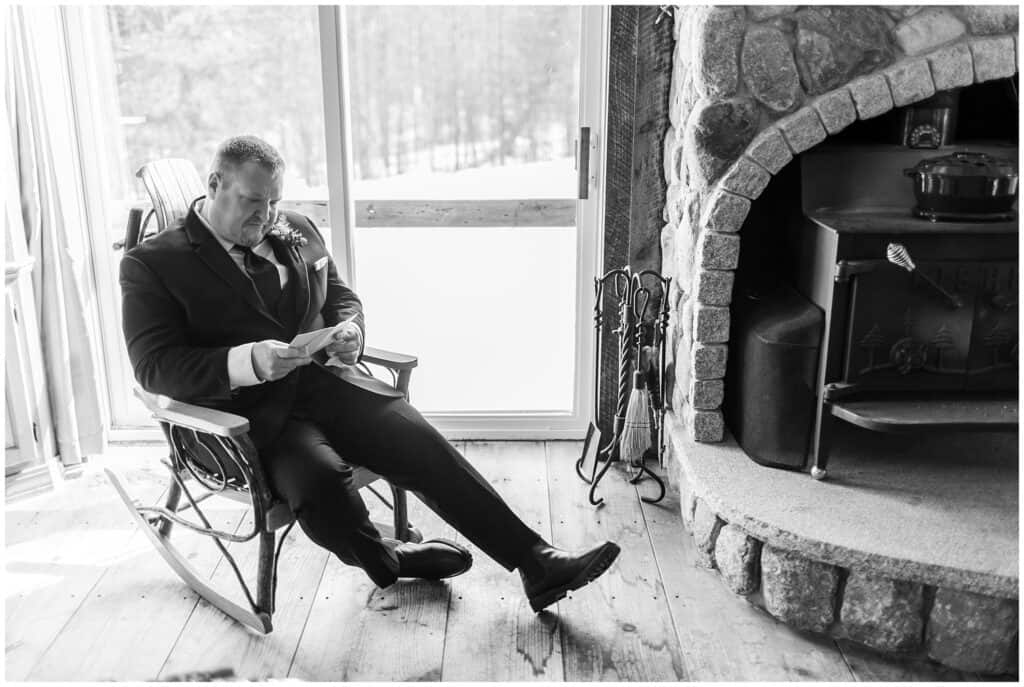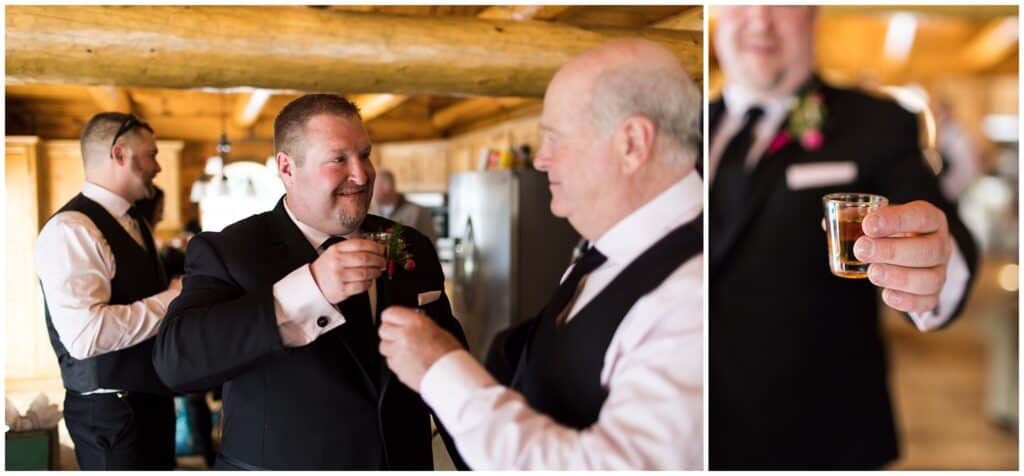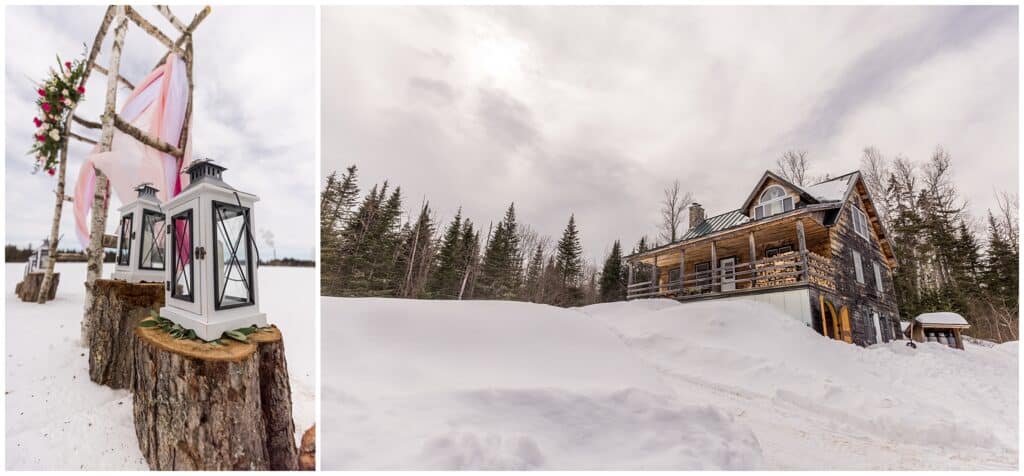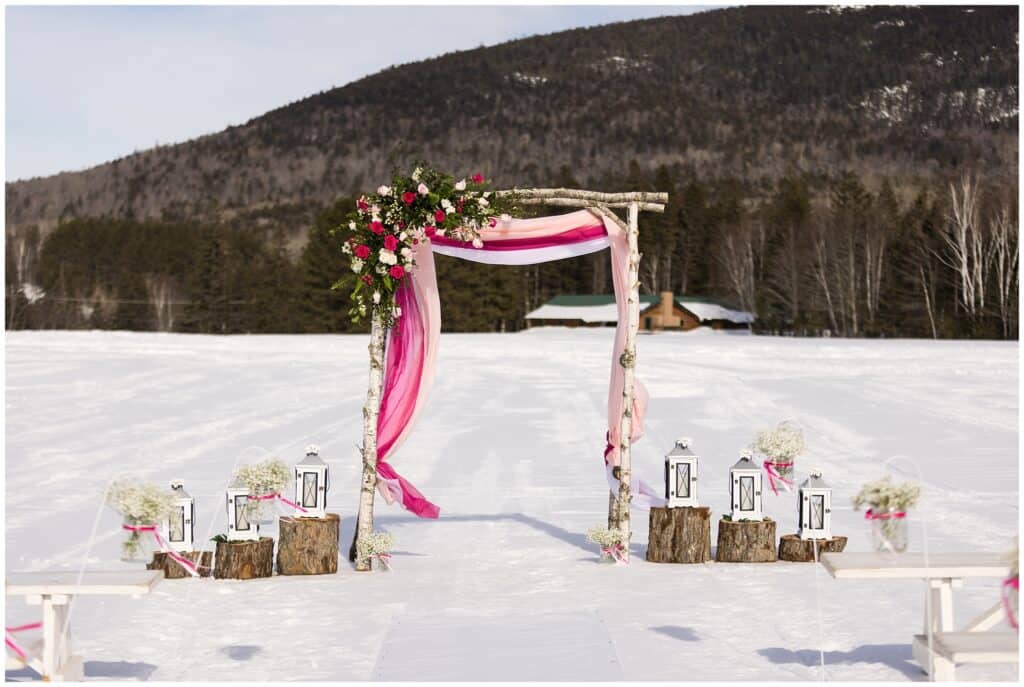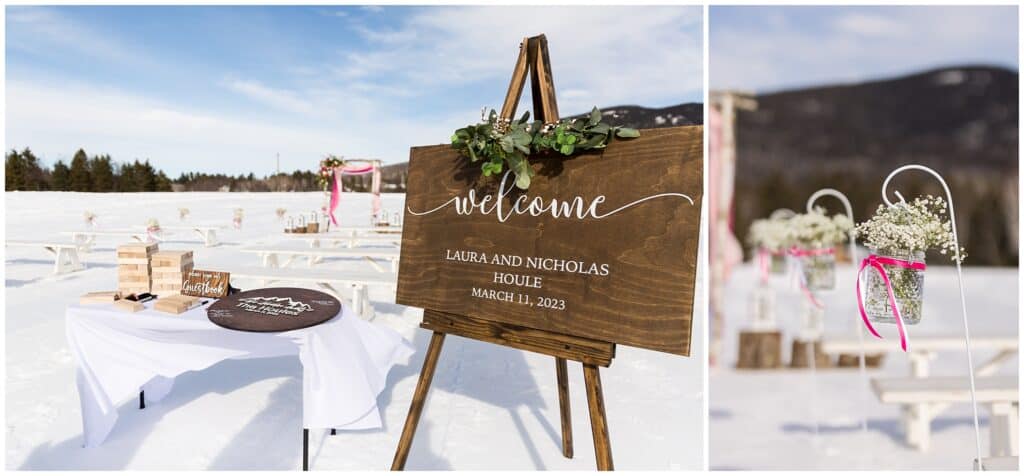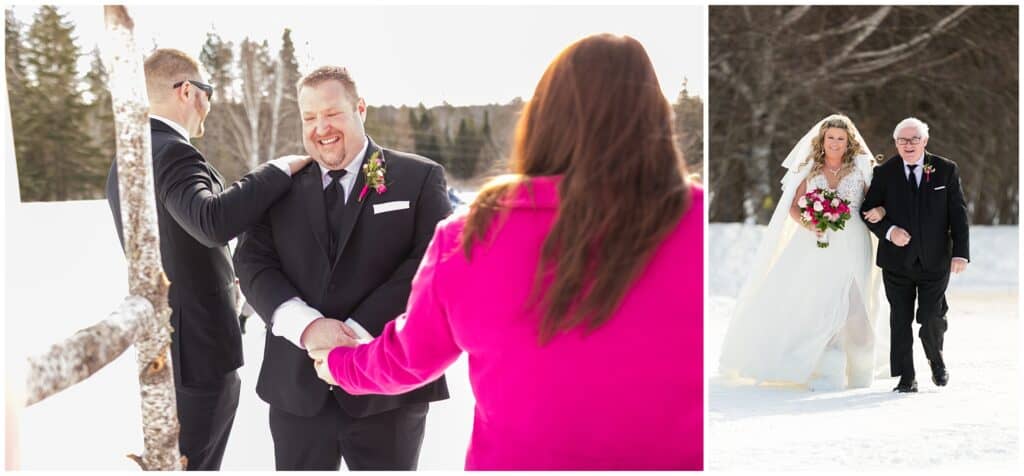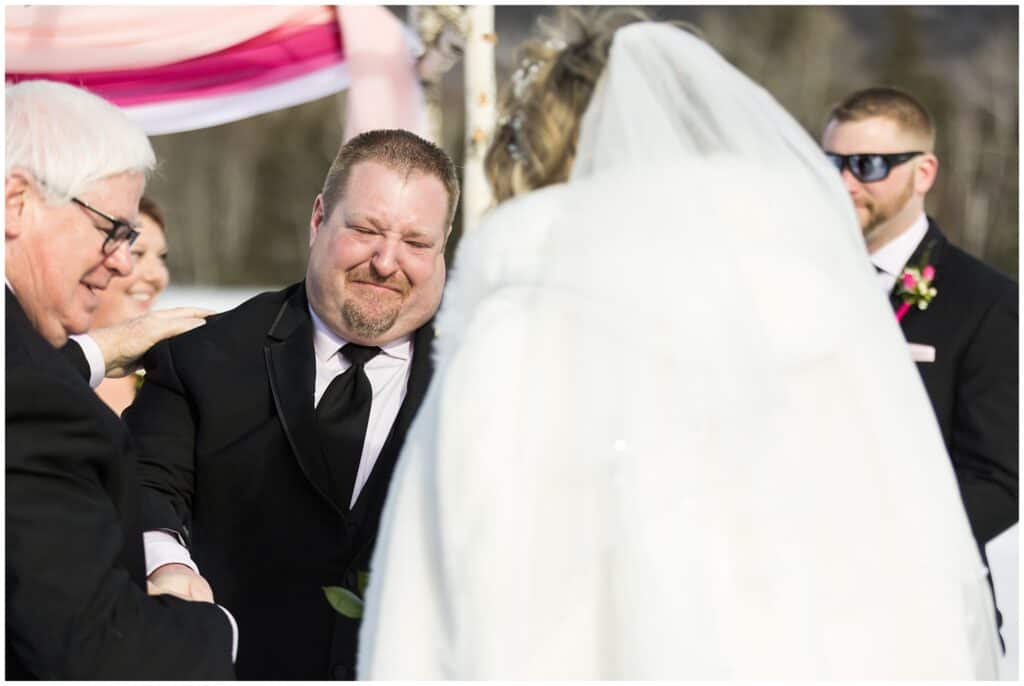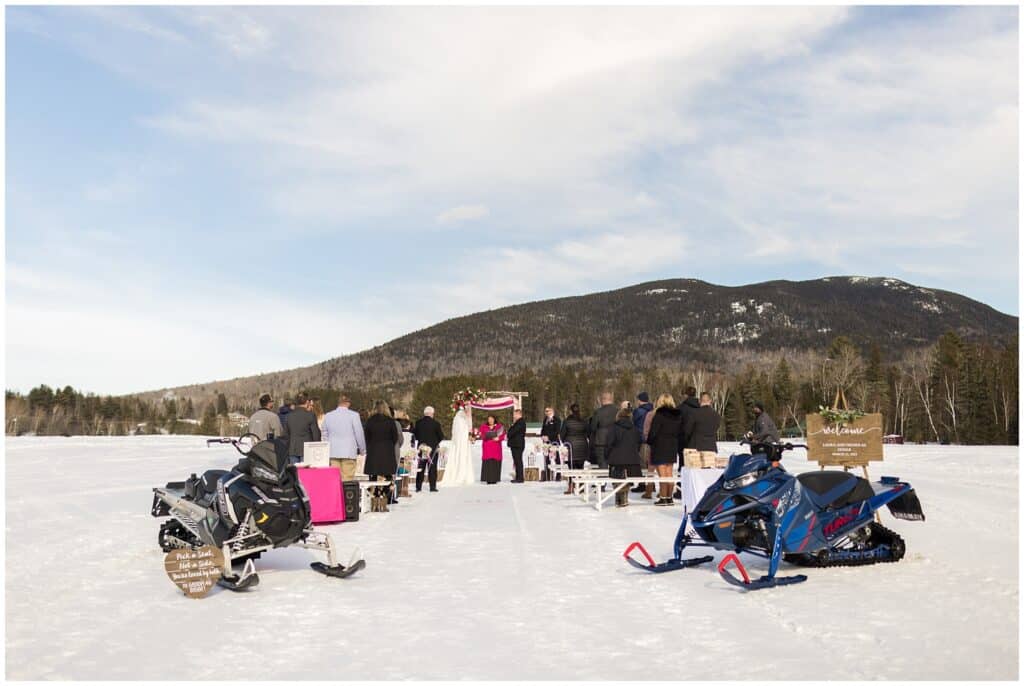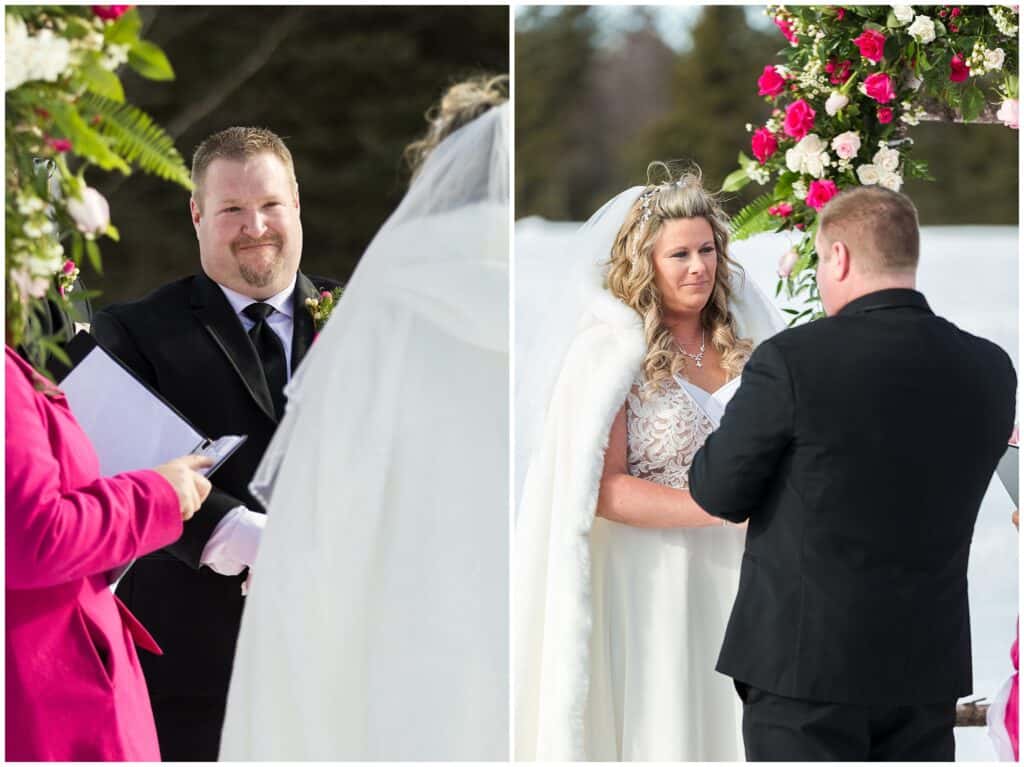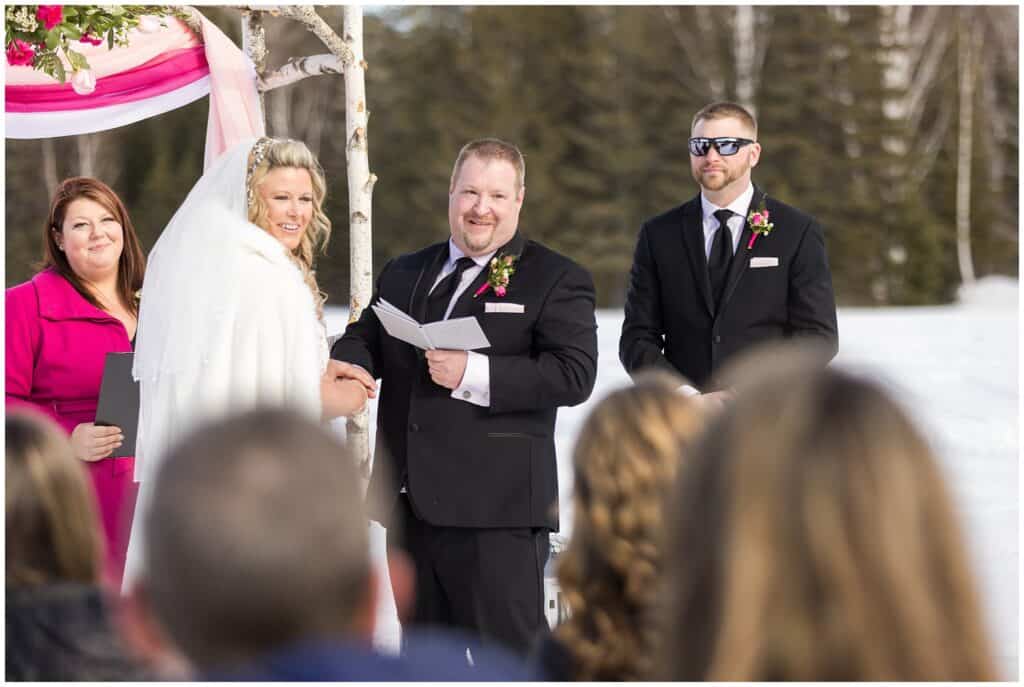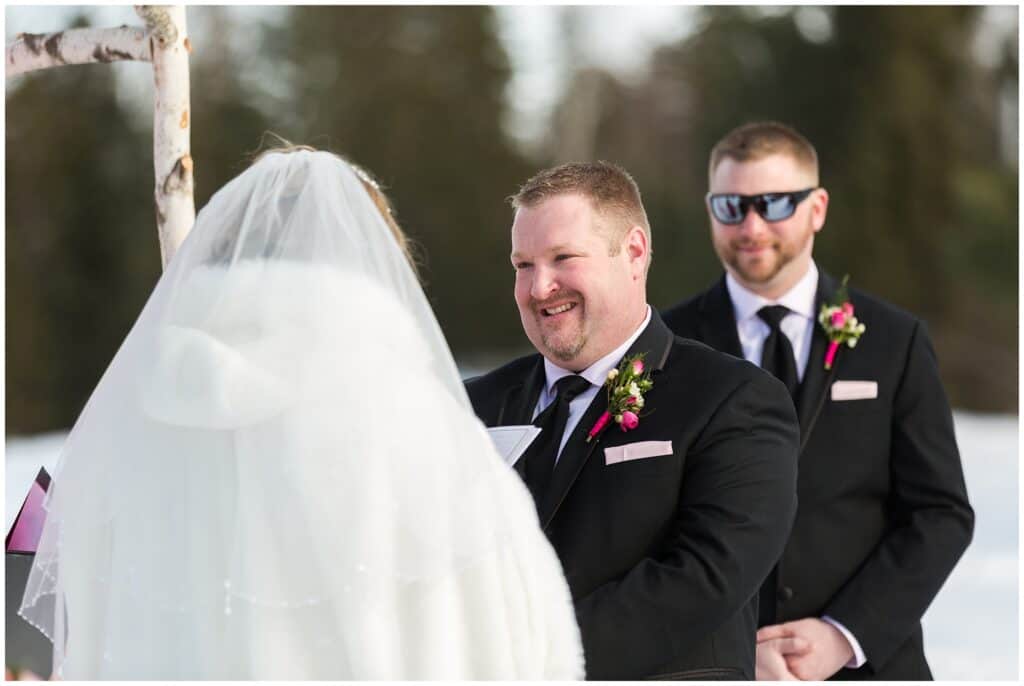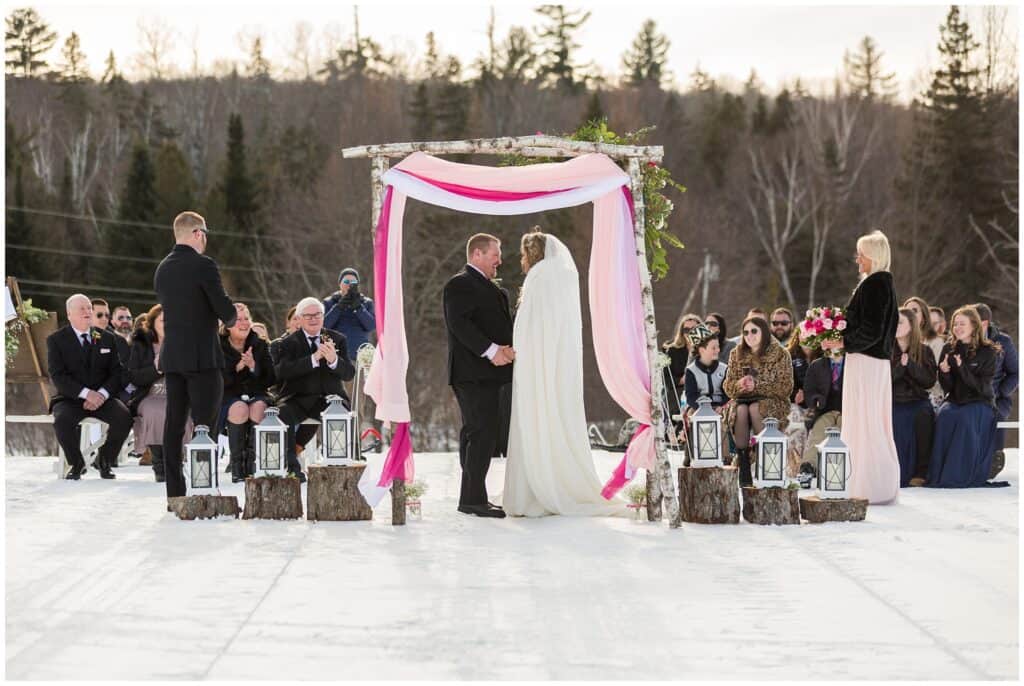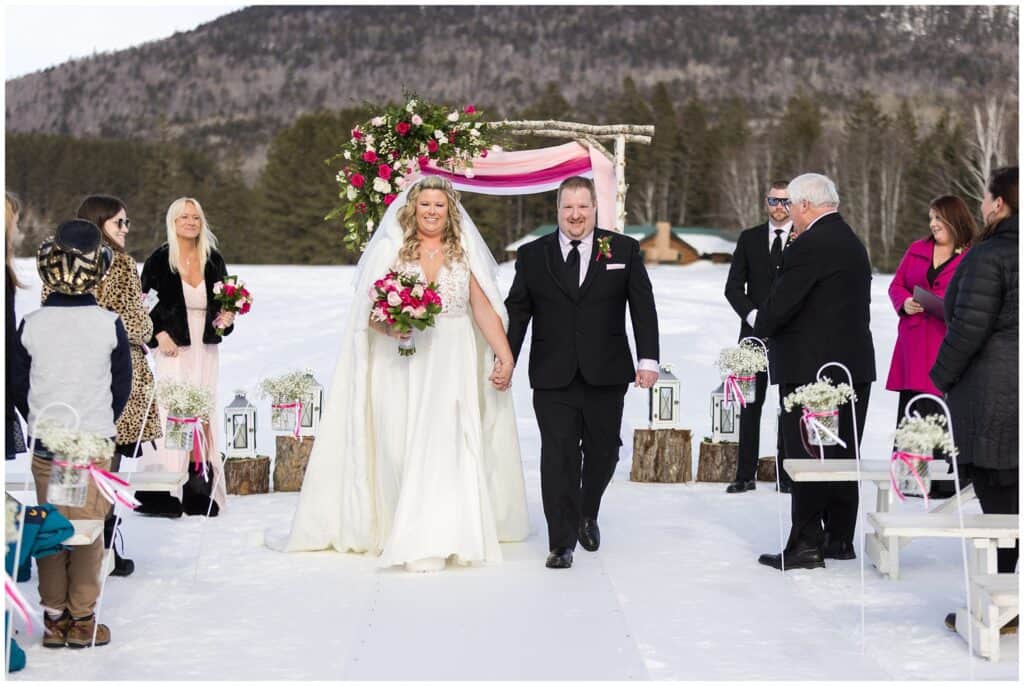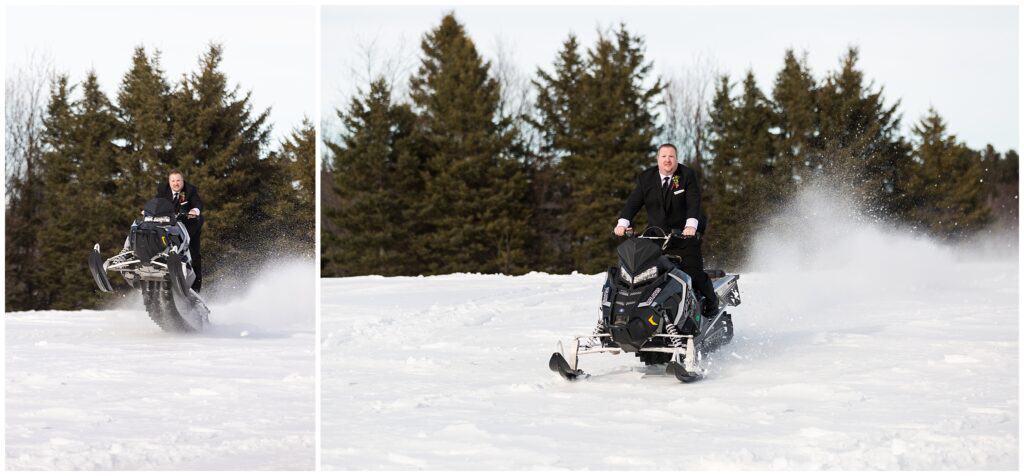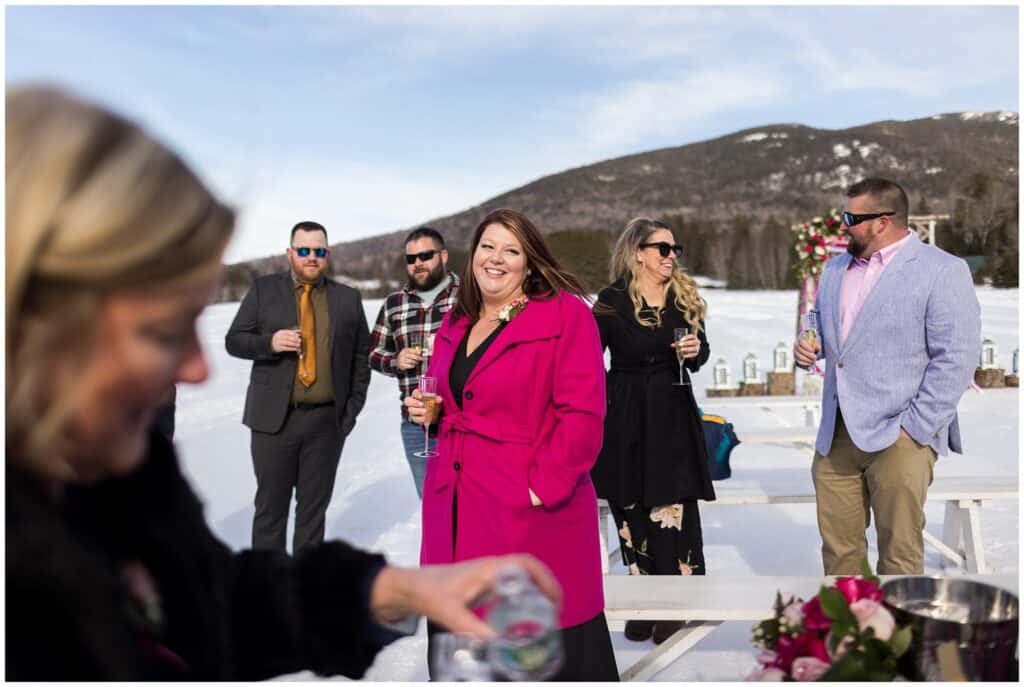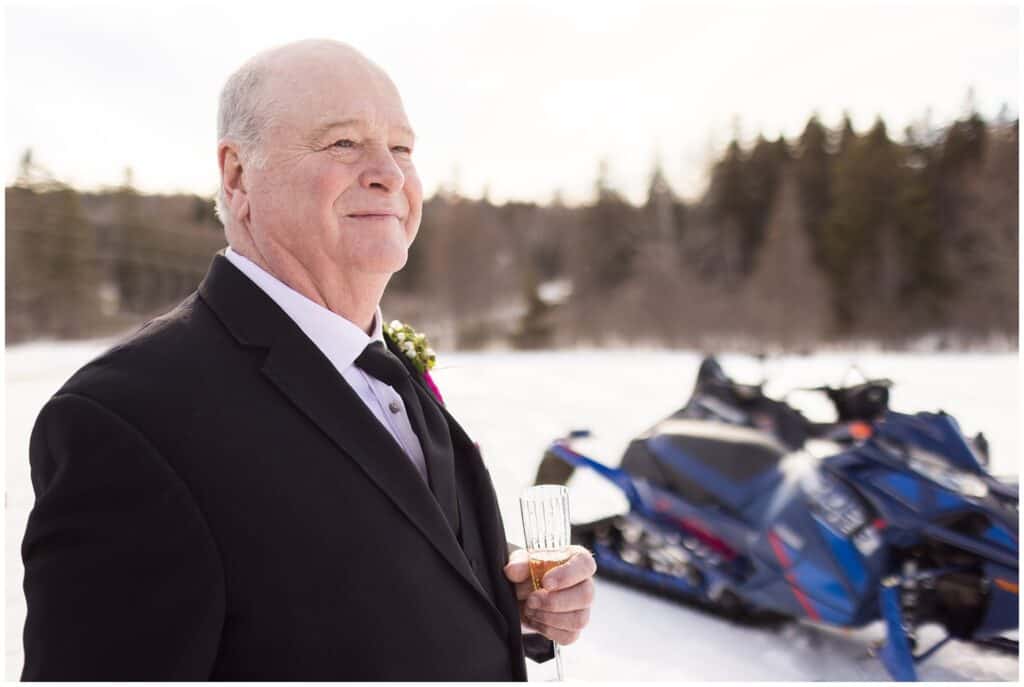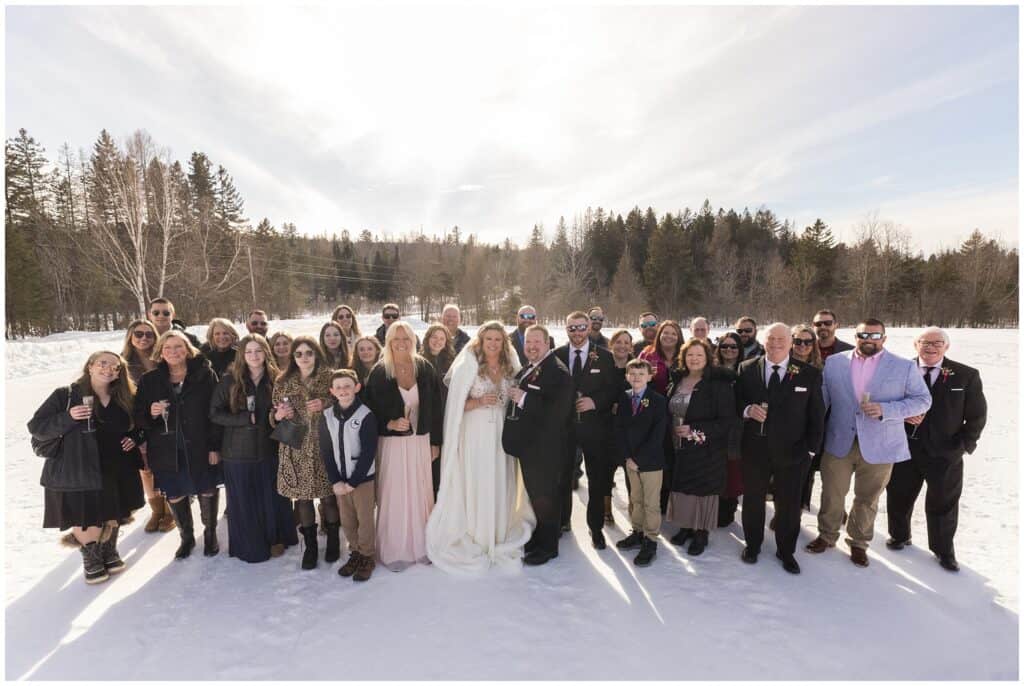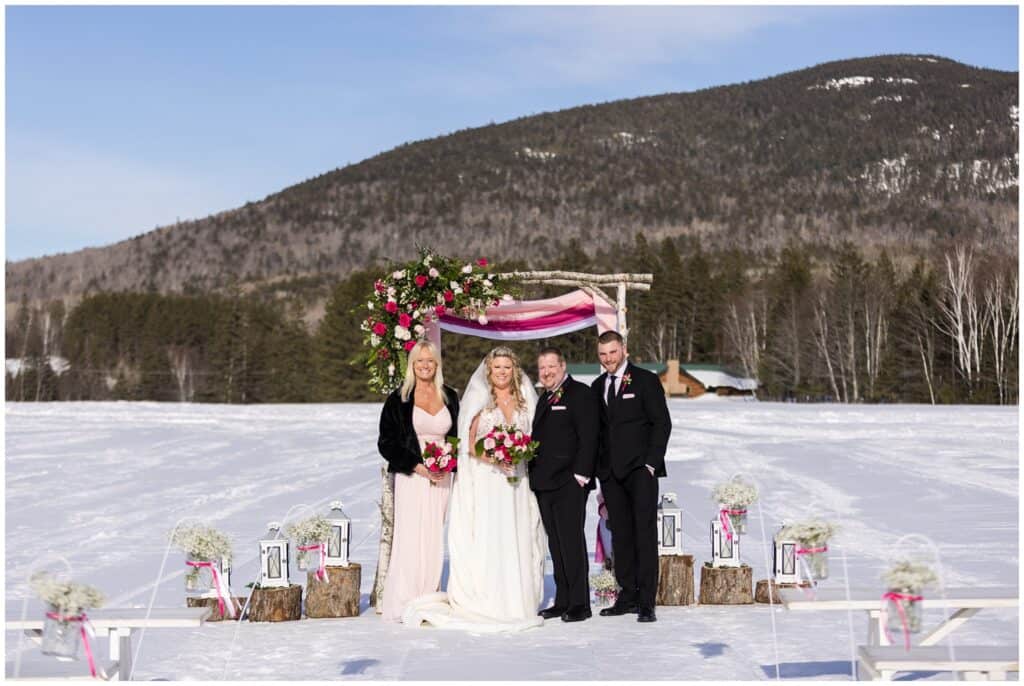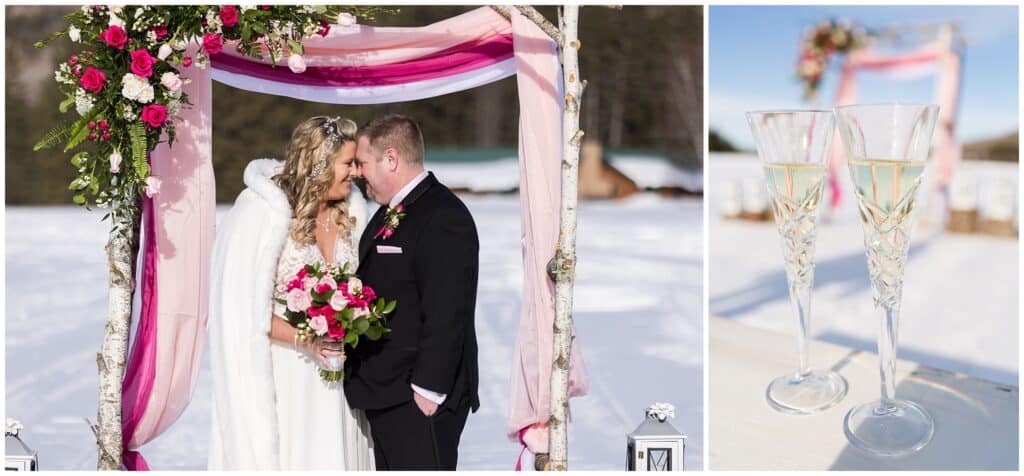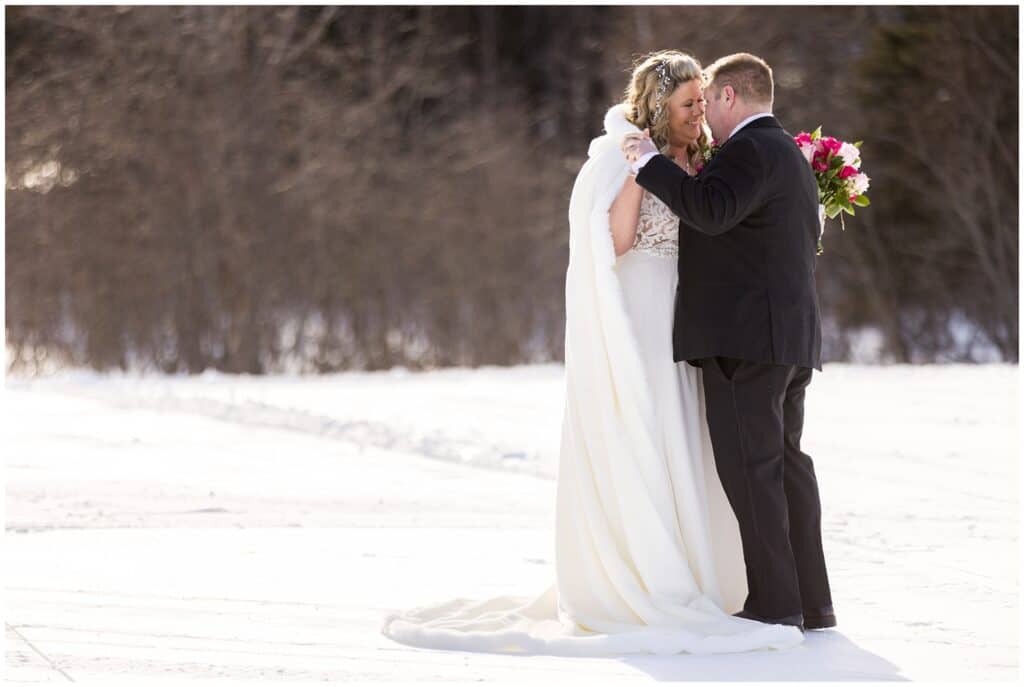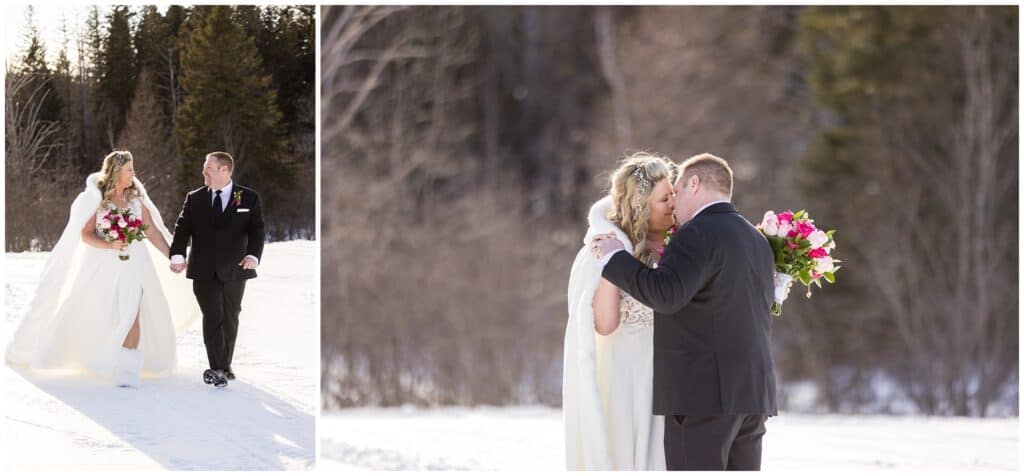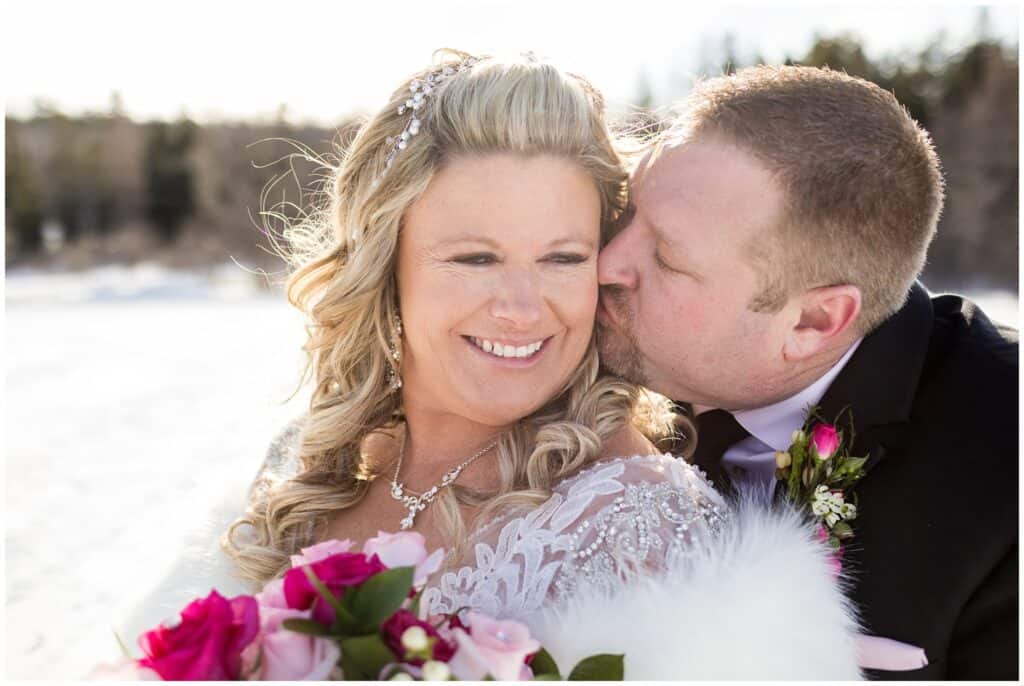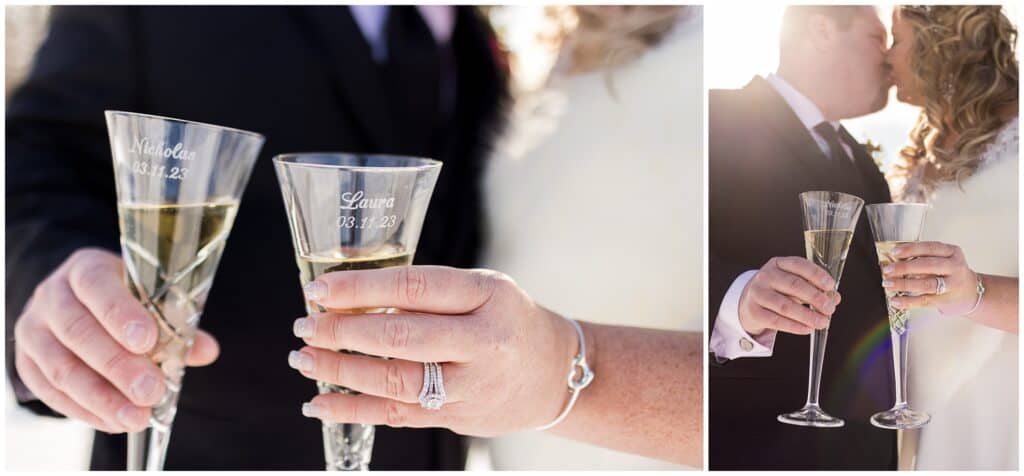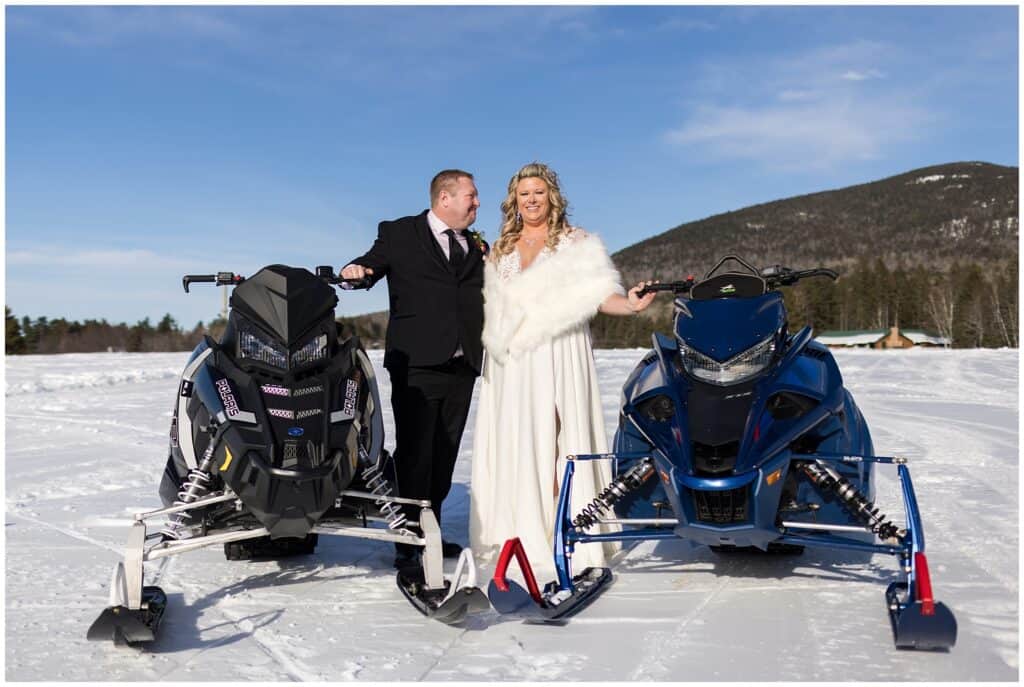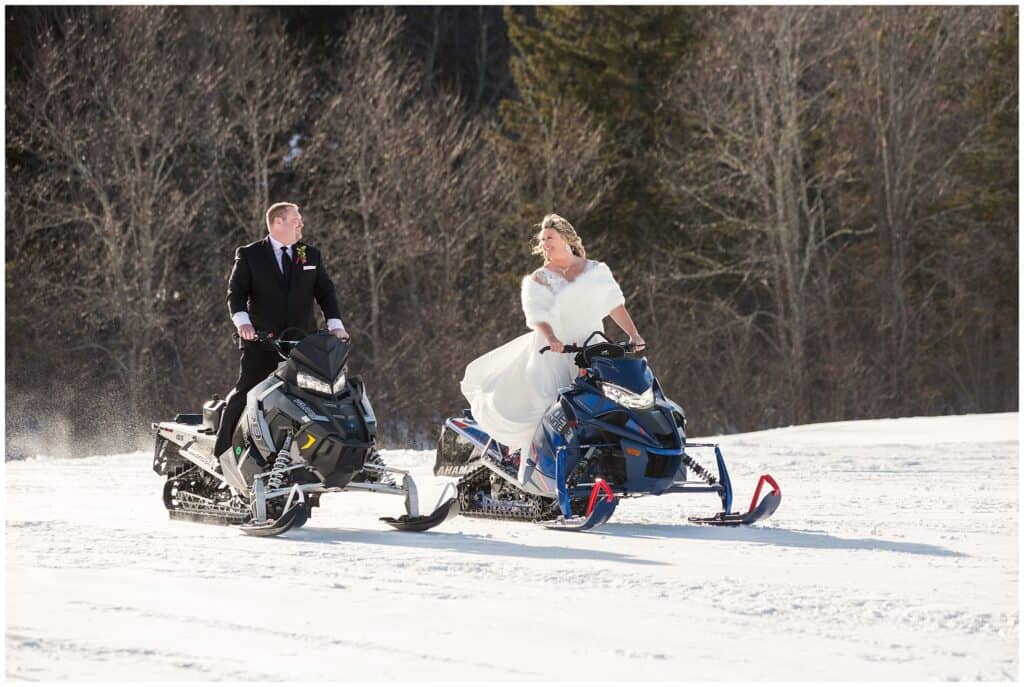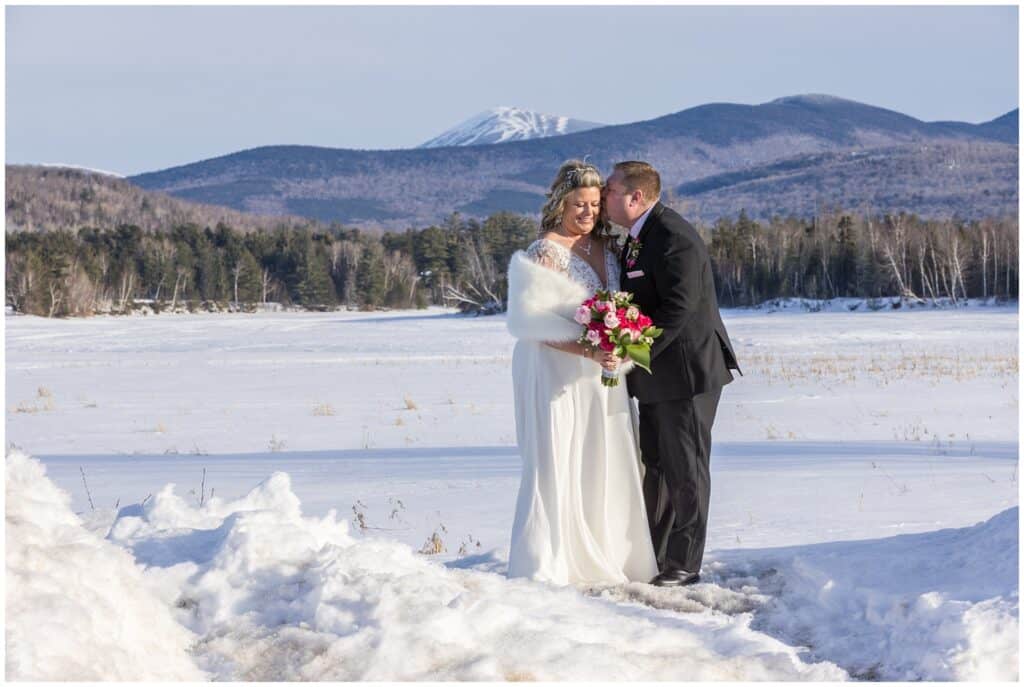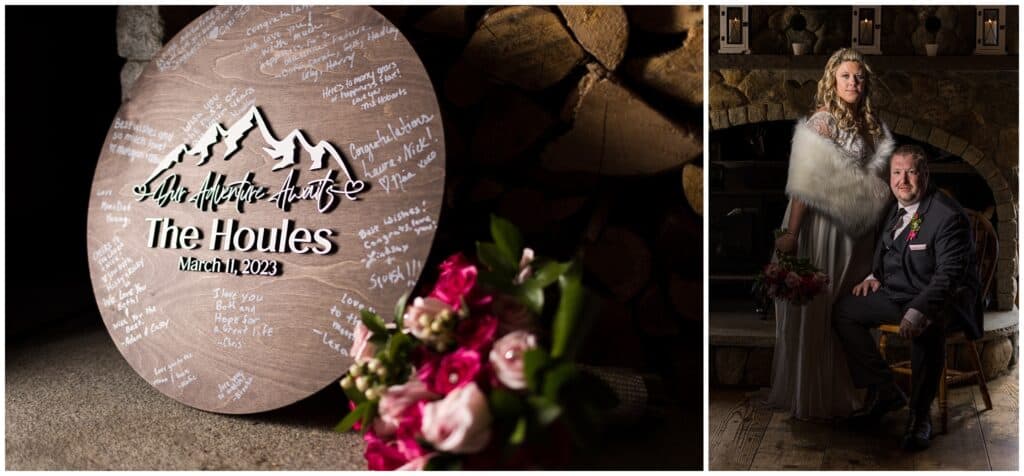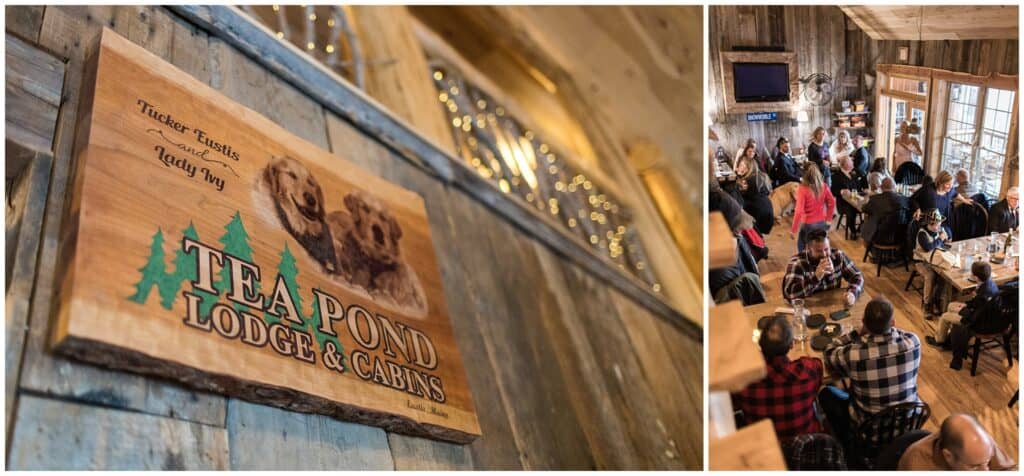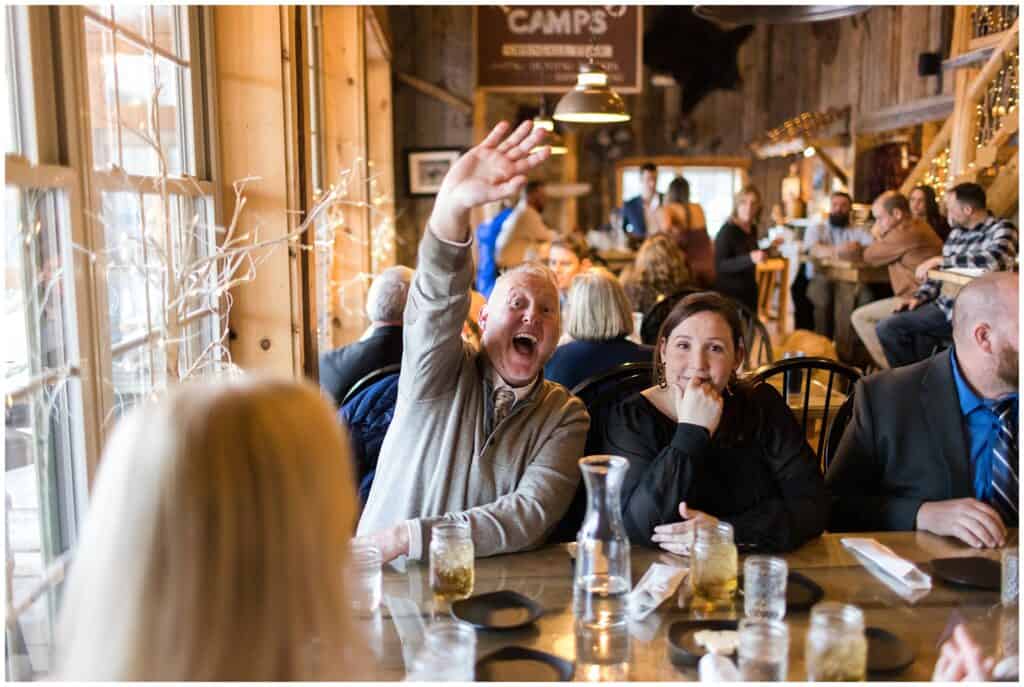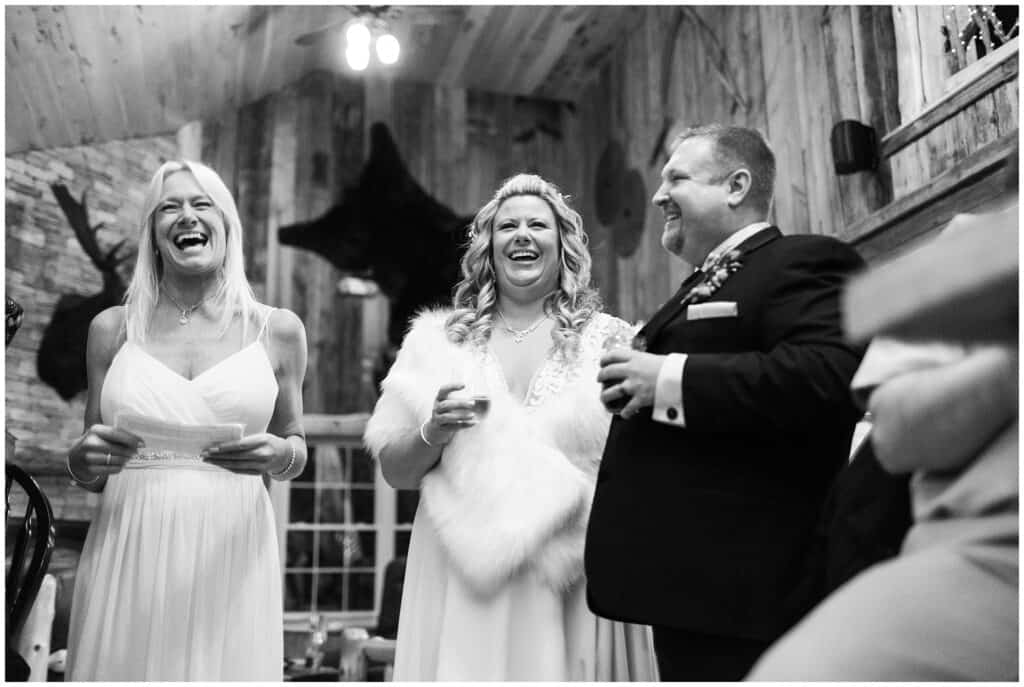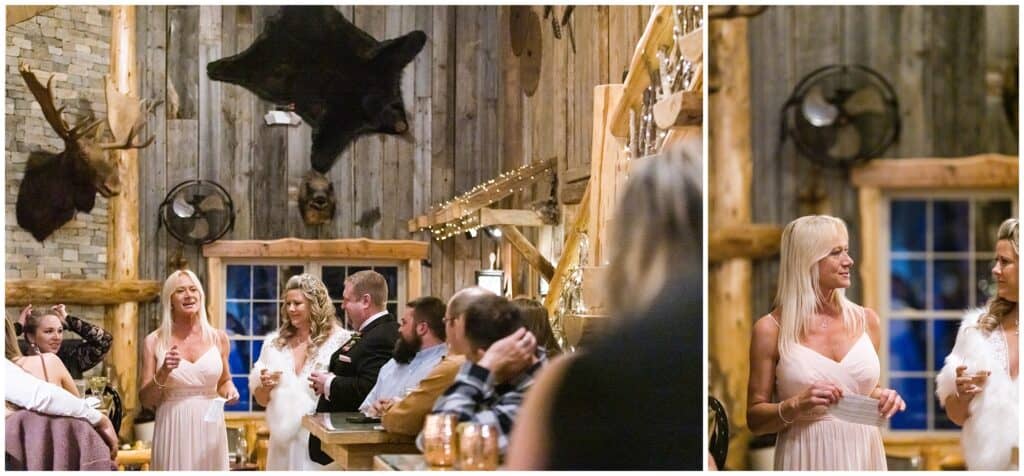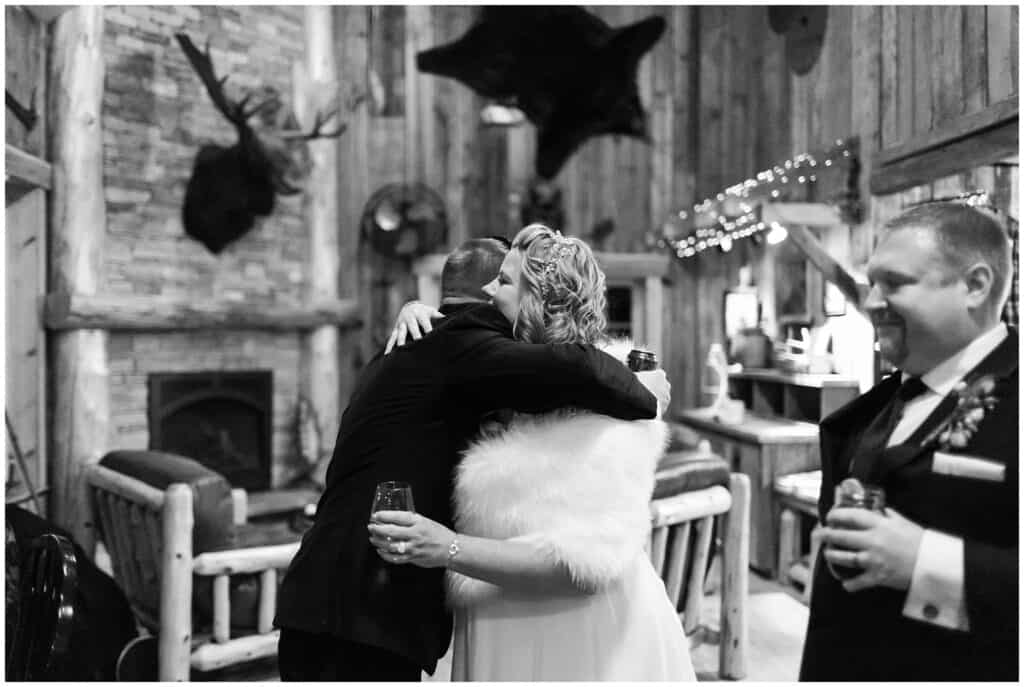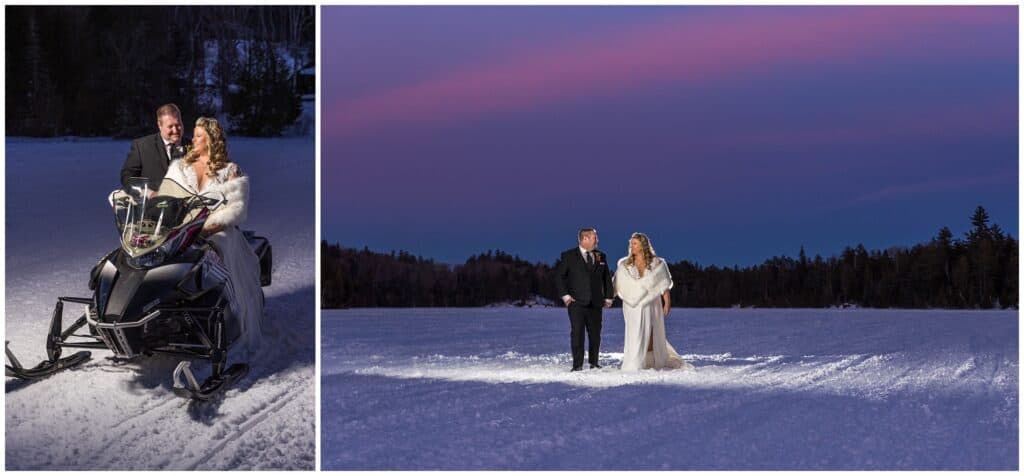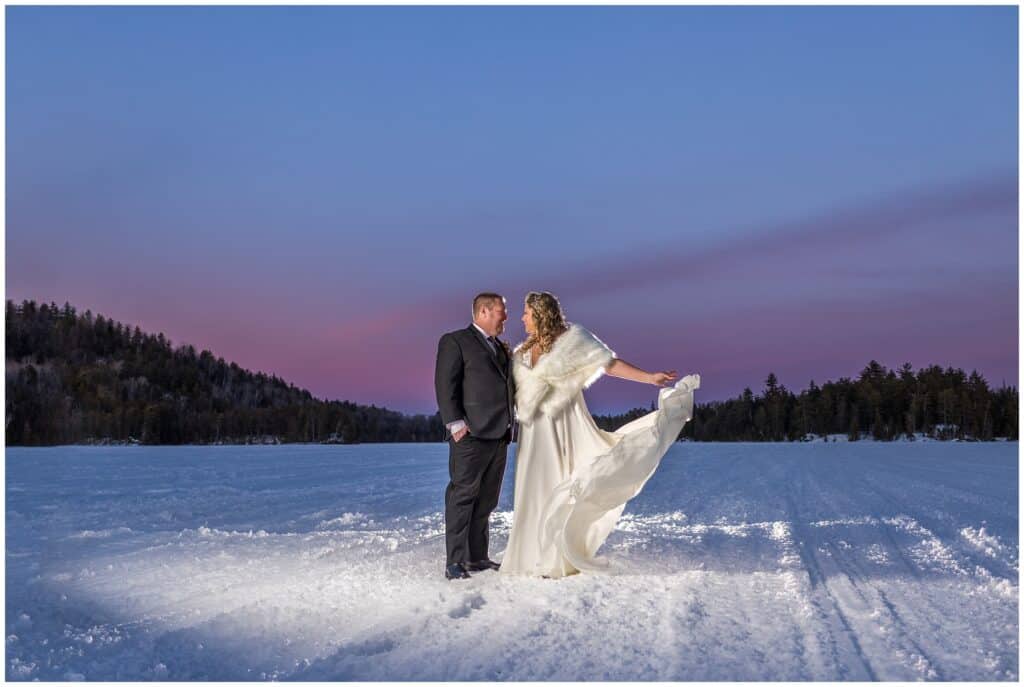 Vendors List
Venue: Tea Pond Camp
Bride's Dress & Bridesmaid's Dresses: David's Bridal
Groom & Groomsmen's Suits: Men's Warehouse
Rings: Jared
Church / Priest / Officiant: Casey Hartford
Hair & Makeup: Carrie Hardy
Flowers: Richard's Florist
Cake & Desserts: Nothing But Crumbs
Caterer: Tea Pond Camp