This past March, the Maine Professional Photographers Association held their annual convention and exposition.  This is a 3-day event that involves classes from some of the country's top photographers on every topic imaginable, plus features a day of image competition.  This is the first year I've had the guts to enter any images, and it was hard to narrow down my choices to six (the limit for every entrant).  I was up against the state's top photographer who have been around for decades longer than I have, but through months of work, I selected some of my best work and submitted them.
The judging is intense.  It involves a panel of judges, all of whom are qualified through the PPA to judge, and you sit in a room among your peers, silent, as the images come up on a huge screen in front of you.  The judges score the images, and can challenge the other judges if they disagree with the other scores, which prompts a discussion about the image… something that makes your skin crawl as they start to pick apart the work you've spent endless hours perfecting.
Well, I'm happy to say that on the last day of the convention, during the awards banquet, I was very happily surprised!!!  One of my images, titled "Temptress" won a blue ribbon, and won the award for best image by a first-time entrant!  Not only that, but the scores for my entire body of work that was submitted were high enough to earn me a spot in the "Top Five Photographers of the Year" for the state of Maine!!!  I think when my name kept getting called to collect my awards at some point I may have let a surprised profanity or two leave my mouth before leaving my table to shake hands with the presenter and have my photo taken.  LOL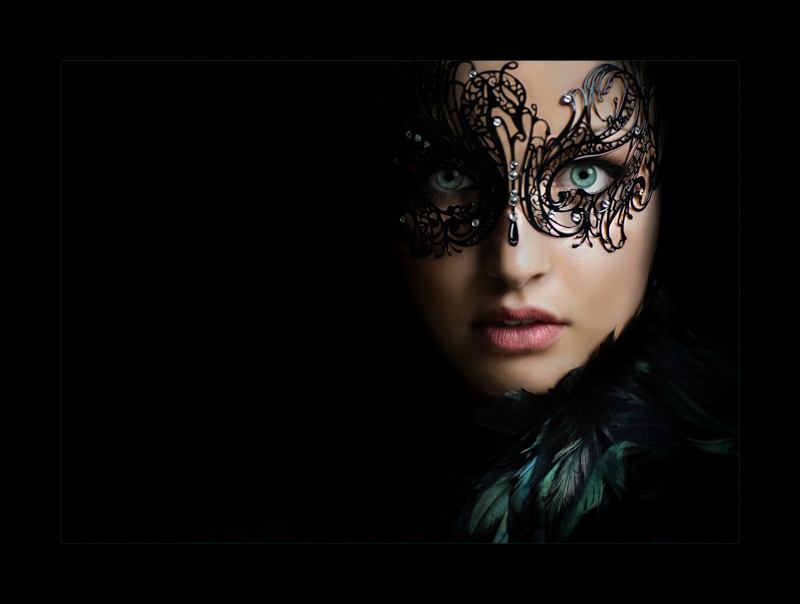 A huge thank you to StrangeBeauty Studios for makeup on this image, as well as hair and makeup on a few of the other images I entered, and to my clients who are so fun to photograph.  Temptress was done as a fine art piece that I wanted to see to fruition.  I had had the idea in my head for years, and my great friend Emily, with her killer looks and amazing eyes, was my model.  Below, take a look at the other images that helped me achieve such amazing recognition among my peers!