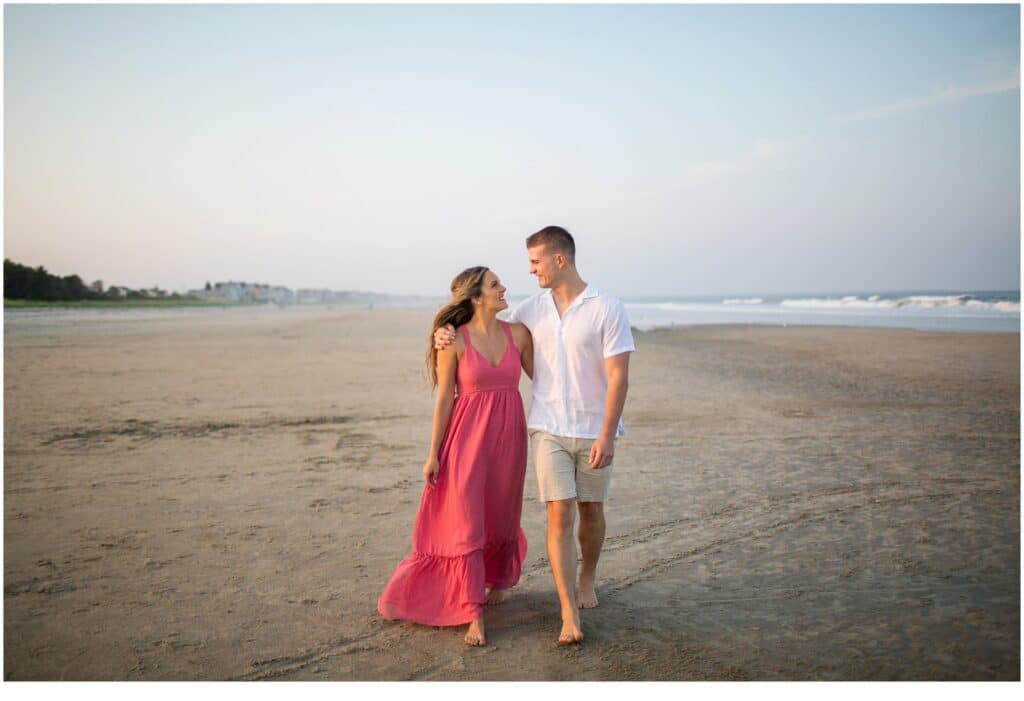 I was the lucky photographer that Alex chose to document the day he proposed to Kelly at Cliff House in Cape Neddick, Maine. The two of them were so fun and enjoyed their photos from me so much that they decided to hire me for their wedding. The package they chose came with an engagement session, so they chose Footbridge Beach in Ogunquit as the location, and we met about an hour before sunset to begin shooting.
Kelly chose a super flowy pink dress that complimented the cooler blues of the ocean perfectly. I think most people think of blues and watercolor options when they think of beach photos, so it's really cool when someone like Kelly considers my advice to go the opposite direction and choose something that really stands out against the backdrop of the location as opposed to blending into it.
I love that they were willing to pounce around barefoot and jump through the waves, laughing and having fun and showing Kelly's cheery and energetic personality! When couples are able to let go of the "what do I look like" fear when they're being photographed and truly be in the moment like that, trusting me to make them look their best, it can make all the difference in their photos.
I'm super excited for their wedding next year!