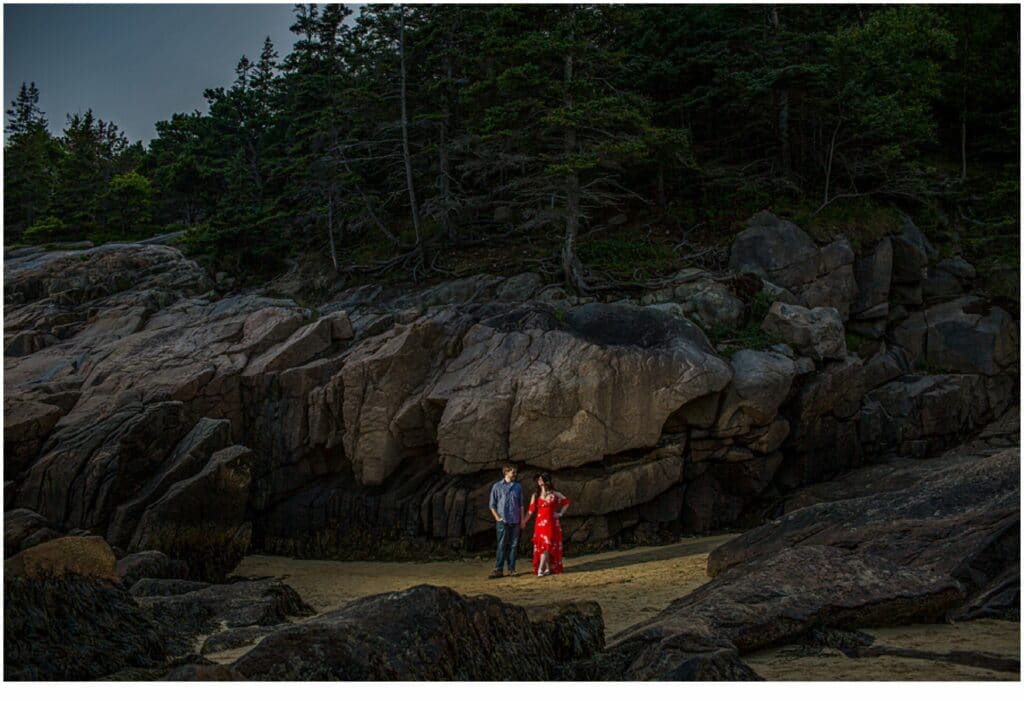 I love working with amazing couples. This vibrant Acadia National Park Engagement was no exception.
Marissa contacted me about photographing her wedding in Bar Harbor, Maine.  Although they currently live in Vermont while Marissa finishes up some post-doctoral training, they grew up in Maine and love Acadia National Park, so we decided to do their engagement session there.
I love the outfit that Marissa chose, so vibrant and pretty against a contrasting background.  And that floppy hat was so fun!  
We decided to split the engagement session between two locations that were just up the road from each other in Acadia, and tried to get some good light for sunset.  Sand Beach was our first location, and there weren't many people there, surprisingly!  The tide was low, so I had the opportunity to use a somewhat different vantage point than I had in the past, and Nick and Marissa got to hang out at the base of a cool rock face with the ocean just yards away.
After Sand Beach we wandered up the road to one of my favorite spots in the park where not many people stop, and where there are great opportunities to capture the ocean and rocky coastline of Maine in every photo.  
I'm excited to meet Nick and Marissa back in Bar Harbor next year for their wedding day!