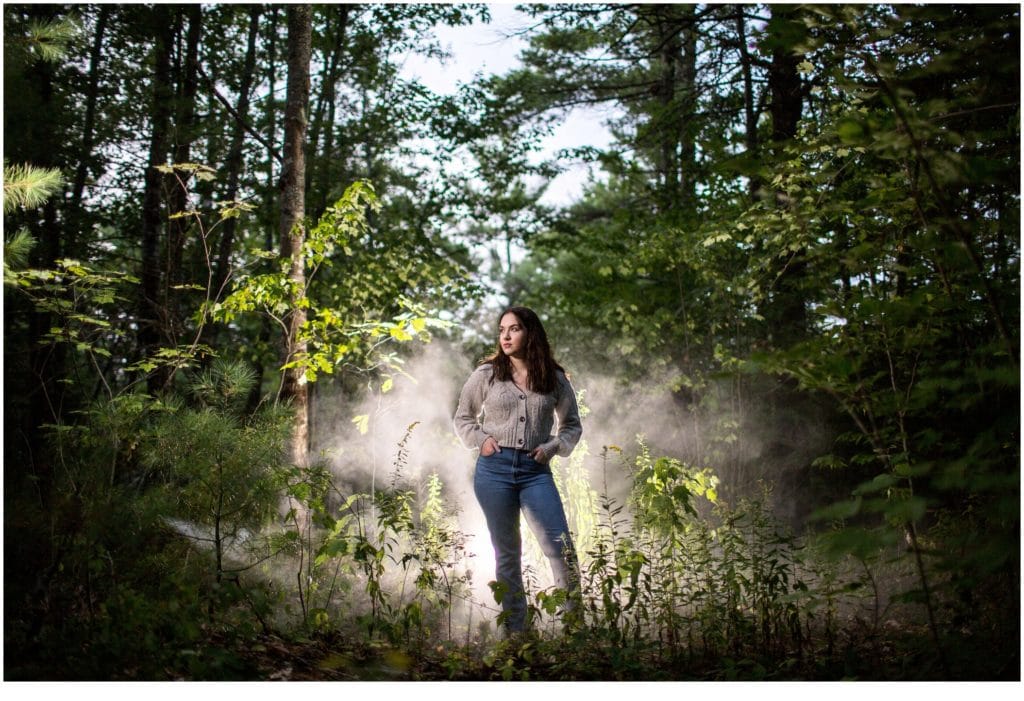 This Waterville High School Senior rocked her shoot and there are amazing images to prove it! It was such a pleasure photographing this amazing Maine senior!
Adrienne and her mom describe her as a "sweaters person" and her vibe is casual and cozy, so we wanted to have a laid-back outdoor session. We opted to visit the Fuller Farm Preserve in Scarborough for the trails and open fields. I brought in my lights to create some epic shots in the woods with smoke (a little trick I have!) to help her pop off the natural green surroundings.
I always like to ask the seniors I photograph a few questions because I love seeing just how different they are and where their passions lie. When school is over, she will miss her friends and teachers from Waterville High School, where she plays field hockey (so did I when I was in HS!) and enjoys English and Science as her favorite classes, but Adrienne's plan is to stay close to home for college. Hopefully she can attend a school in Maine or New England. Someday, though, she hopes to travel to Italy, "mostly for their food". Ha!!!
When asked what she thought of her session she said:
I felt so much more comfortable having them taken than I thought I would be! Thank you!!!