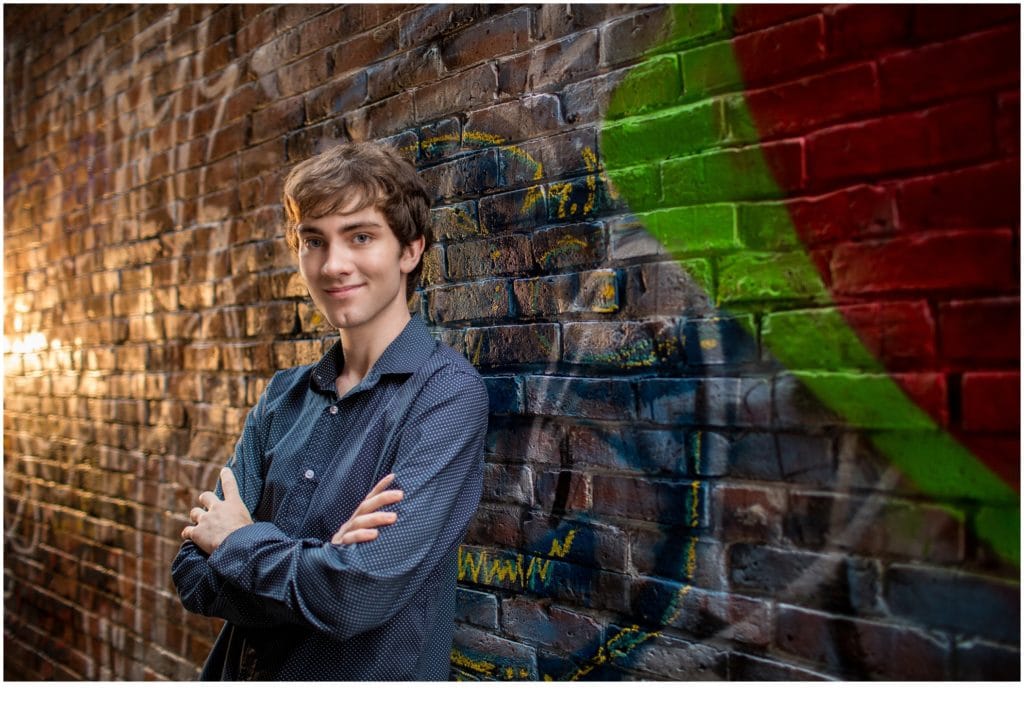 This Class of 2021 Hall-Dale senior is an avid musician and rocked his senior session. It was great getting to know him and photographing him.
Nick is a senior at Hall-Dale High School in Farmingdale Maine where he is involved in the music program, cross country and swim teams, as well as Track and Field. He enjoys science, math, and history but his favorite subject is band where he plays the french horn. A busy student for sure!
We decided on having Nick's session in Portland to give a little more of an urban feel but also have the option of some nature at Deering Oaks Park. We found some great spots for dramatic lighting with graffiti and brick. I love adding a little flair with extra lighting. We then headed to Deering Oaks for some photos with greenery as the background. A great mix for this multi-talented 2021 Hall-Dale Senior.
Nick went with classic looks for his outfits that stayed true to his style. I love the dramatic look with the brick building and red polo shirt. Throwing in a little extra light to make him pop.
Nick says he will miss more than anything the social community that he has been part of for many years after he graduates. I wish him all the best with his future plans and know he will do great things.