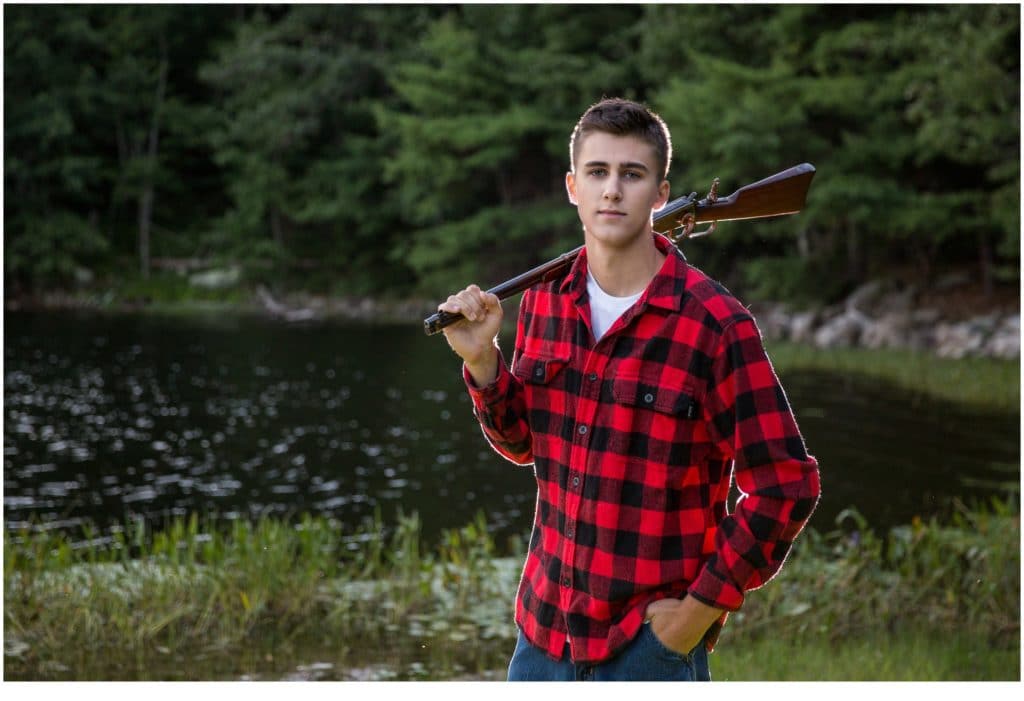 An avid hunter and fisherman, this class of 2021 senior will go off to do amazing things. So happy to have been his photographer.
Luke loves the outdoors and has plans to go into commercial fishing after he graduates from Erskine Academy where he loves the auto tech program. Toting his fly rod or rifle he spends a lot of time in the Maine woods and want to capture that for his senior photos.
We went to a spot I love in Hallowell that is less known and has some beautiful scenic areas. We walked the trails for some traditional senior shots but then made our way to the water for some epic shots with his rifle, fishing pole, and favorite baseball cap. Nothing like a little red buffalo plaid at the water to complete the "Mainah" vibe.
I love getting to know the seniors I photograph. Luke is also teaching himself guitar and says that seeing his friends will be what he misses the most after graduating. When asked what he thought of his experience during his session, he said "the photo shoot was awesome!"
Thank you, Luke, for working with me! It was so much fun! Wishing all the best to the Class of 2021!!!