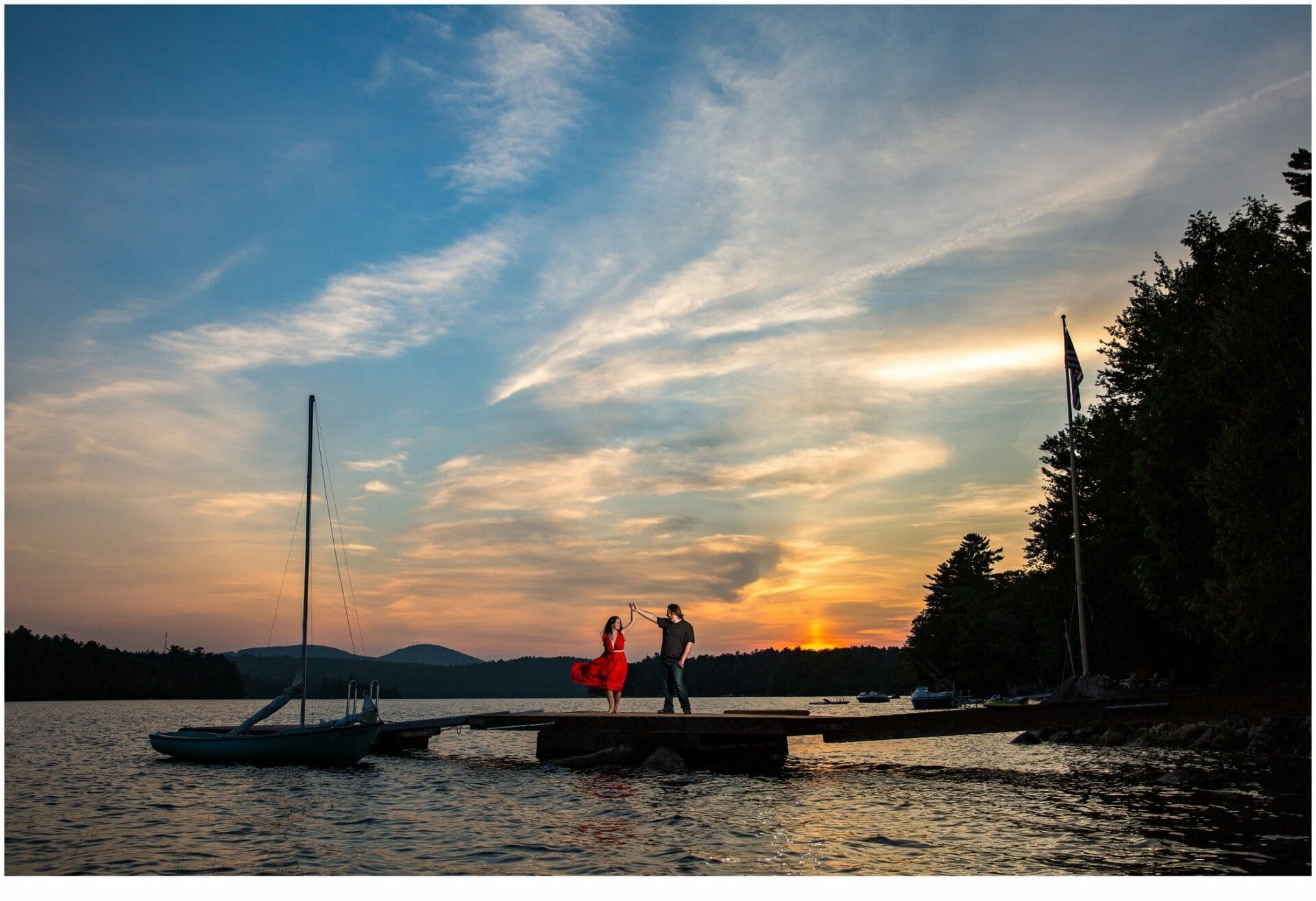 Tory and Chandler are the sweetest couple! Their engagement session at camp in Dedham, Maine was so much fun I'm so excited for their wedding next spring.
After booking me for their wedding, they started planning where they'd like to do their engagement session, which was complimentary with the wedding package they chose. Ultimately, they decided to have their engagement session done right at their family camp where the ceremony would take place in the spring. They thought it would be a great opportunity to show me the property and allow me to wander enough to find all the best places for photos on their wedding day.
I love how energetic they are, giggling like young kids together out of sheer happiness they had found someone so perfect to marry. Chandler held her hand as they walked; they rode bikes down the road past the camp; and they danced on the dock, Tory wearing a gorgeous red dress her sister bought on an international adventure earlier in the year.
It's a family thing. Victoria's family loves Diet Coke, and they always have one when they get together, so she wanted to incorporate that into their ring photos. At the end of the session, they thought it would be fun to get a photograph of Tory pushing Chandler into the lake, and a family member volunteered to wade into the water and hold a light for me as they splashed around, laughing.
Two people with spirits this kind and gentle deserve wonderful things, and I'm just so happy to be part of their engagement session at camp and their wedding next year.