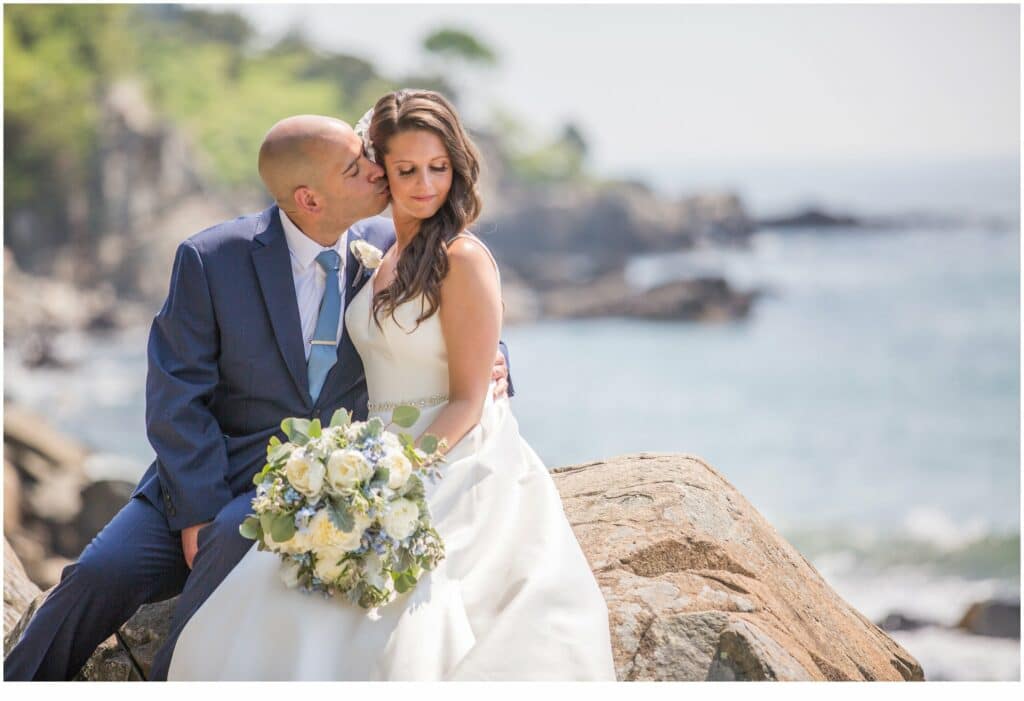 Marty and Becky met at work and right away Marty knew he wanted to get to know Becky. He was absolutely smitten from day one. Fast forward to their wedding and I'm so glad they chose me as their photographer. They are the kindest, sweetest people, and I was honored to be part of their small crowd on their big day.
Details Matter
I know that brides almost always have heirlooms, meaningful pieces in their accessories, trinkets tied to their bouquets, and items that have meaning hidden throughout their ceremony and reception, but the groom's details are just as important. A pocket watch from a grandfather, special cufflinks just for the wedding day, a bottle of her favorite cologne…
The groom's details are often overlooked, but I adore them. Sentimental men like Marty had a few special details of his own, including some with such a personal story I didn't include them here. These items are great to photograph and to help balance out the story of the wedding day, and I love hearing the meaning behind them all.
First Looks in the Park
After a few moments alone with her father to pin his boutonniere, Becky made her way to the park across the street from the York Harbor Inn, where Marty was waiting for her for their first look. When Marty turned to see his bride, he broke down in tears. He stood back and admired how beautiful she looked, and hugged her while he choked back his emotions for the sake of some photos.
We were able to do photos in the park with Becky and Marty before the ceremony, but no wedding party photos were necessary as they chose not to have a wedding party for their wedding. I don't see this often, but logistically, it provided more time for them to spend alone together, and with such a small guest list, a wedding party was likely to overwhelm their guest list. It worked out perfectly.
The Inn
After their sweet handwritten vows and some family photos, Becky and Marty joined their guests in the restaurant of the York Harbor Inn, utilizing the bar area with a beautiful fireplace as their dance floor.  The tables had beautiful arrangements on them, and their head table had a tiny elephant on it (another personal touch with a story behind it). The cake was made by one of my favorite cake makers, Confection Art out of York, Maine.  The joy that comes from a smaller crowd is so wonderfully intimate.  Each person in the room knows the couple on a deeper level, and you can simply FEEL it.  
I am so happy I was part of this day at York Harbor Inn, and I wish Becky and Marty a happy future together!