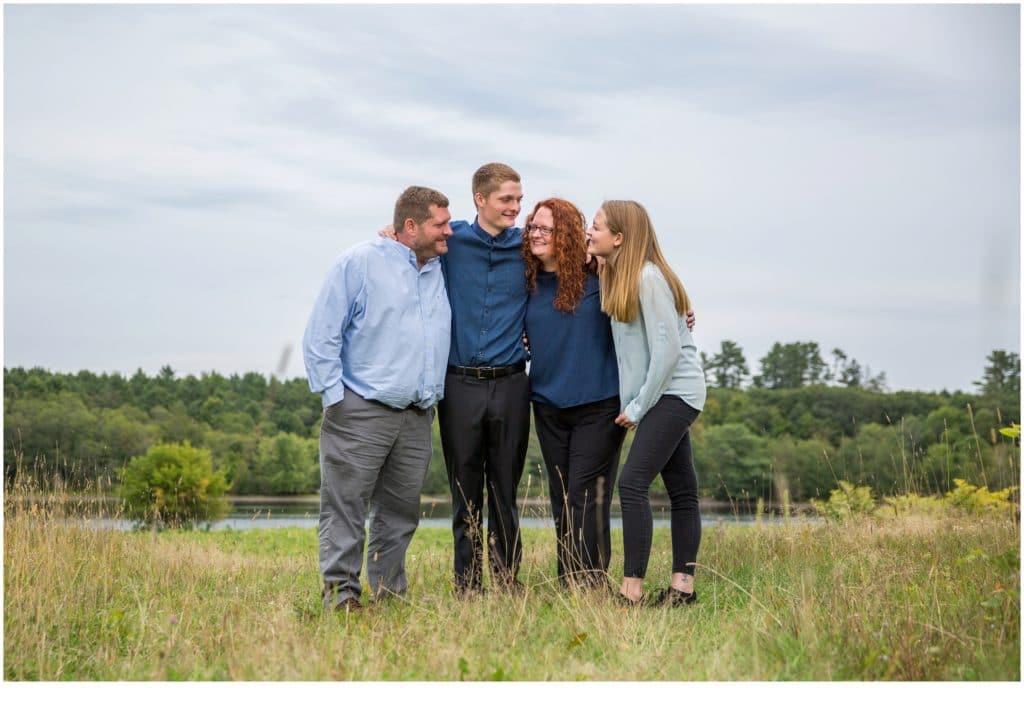 I love photographing this Maine family. The Varney family has worked with me several times now and its always a blast every time.
Our first photoshoot was for Averi when she was a senior in high school. The family decided to piggyback Hayden's senior photos with a whole family photoshoot. The family also opted to get some family photos done at the same time. Why not!
We decided to stay close to their home and ventured out to where Earl and Hayden like to go hunting and fishing. A beautiful spot with open space and a rustic barn for great backgrounds.
Their simple yet classic outfits really stood out against the aged wooden barn and the greenery. I love the color palette they chose with shades of aquamarine and blues. Stephanie's vibrant red hair really pops against those colors.
For family portraits, I make sure to get as many different groupings as I can. The parents always need photos of them together as well as the kids. Hayden is known to never smile in photos, but I think we did pretty well, even if a couple of them required Averi's help.
As a Maine Family photographer, it is amazing to see a family go through various stages in life and getting to be there to capture it.