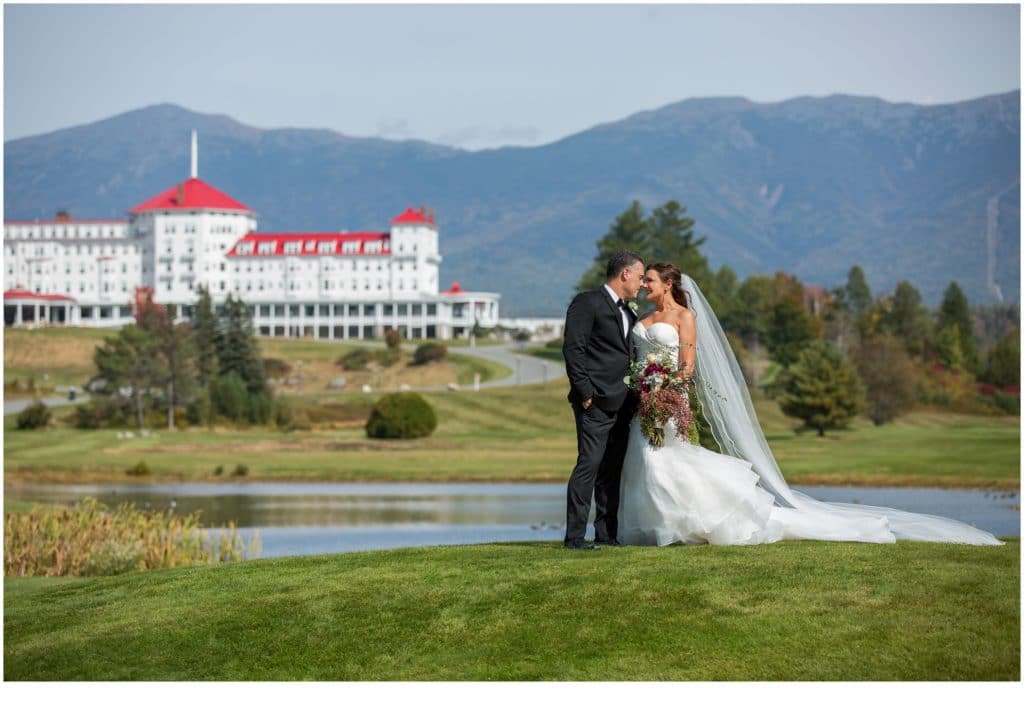 A classic ceremony that included the whole family made this Omni Mount Washington Resort wedding extra special.
Shannon and Anthony contacted me to be their wedding photographer only a couple of months before their Mount Washington Resort Wedding.  It was a second marriage for both of them, and between them, they had five children.  Blended family weddings are so unique and fun, because the children get to play such an important role in the day, making it all so very personal and giving a feeling of love and family that is different than most weddings.  The Omni Mount Washington Resort in New Hampshire was an amazing venue for their day, and the rooftop ceremony overlooking the mountains provided stunning views.
Including Kids in the Ceremony
Shannon and Anthony have five high school and college-age children and each of them played a special role in the ceremony. Two did readings, and then the entire family came to the front for a sand ceremony, where Shannon and Anthony and each child added a different color of sand to a vase. I love how this symbolically brought the two families together to create one whole.
Shannon and Anthony took time during the cocktail hour to wander the grounds of the Omni and have photos taken in several locations. The passion and caring between them can be seen in how they look at each other and hold each other and I love seeing that kind of connection.
The reception was sweet, with all the traditional events like a first dance, toasts, and a cake cutting, and then they allowed me to take them into the grand lobby of the resort for a couple creative photos just before my time was up for the day. I loved their Mount Washington Resort Wedding.
What a wonderful family. I wish them all the best!