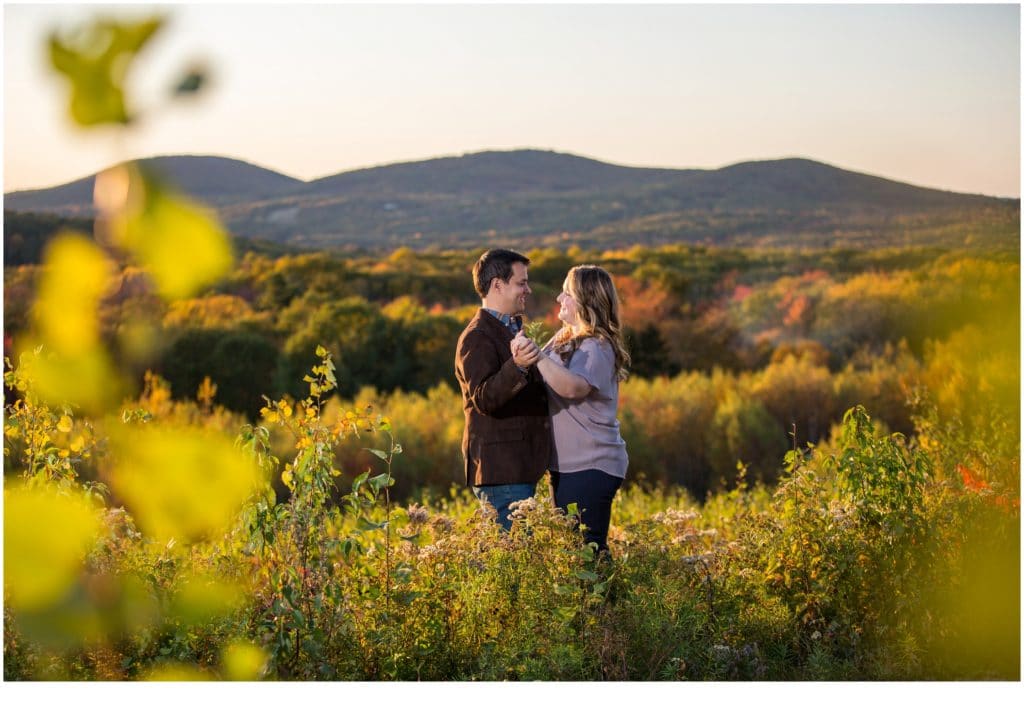 I loved photographing this Rockport Maine Engagement at the Beech Hill Preserve!! Jeff and Jessica were so much fun and they brought along their adorable dog Tucker.
First of all, I did not even know the Beech Hill Preserve even existed and I am so happy Jeff and Jessica brought it to my attention. The views are stunning with little pockets of autumn color. We had a beautiful golden light before the rich blues of dusk took over. The colorful sky was a beautiful backdrop for some dramatic silhouette shots.
Let's talk about their sweet dog, Tucker. Jeff and Jessica say they love dressing him in cute outfits. He was rocking his own sweater for the shoot. He was so sweet and loves his humans. He would howl when they were more than 10ft away. So cute!
Jeff and Jessica looked fabulous like they were ready for a date. Jeff in a sport coat and Jessica in a blush top. With an epic vista in the background, I had them dance a little in the brush. I love the little moments that bring a couple closer together. Now they can say they danced in the setting sun overlooking the mountains during their Rockport Maine Engagement.
Jeff and Jessica will be married at a private residence in Rockland, and I am so thrilled to be able to photograph them again.