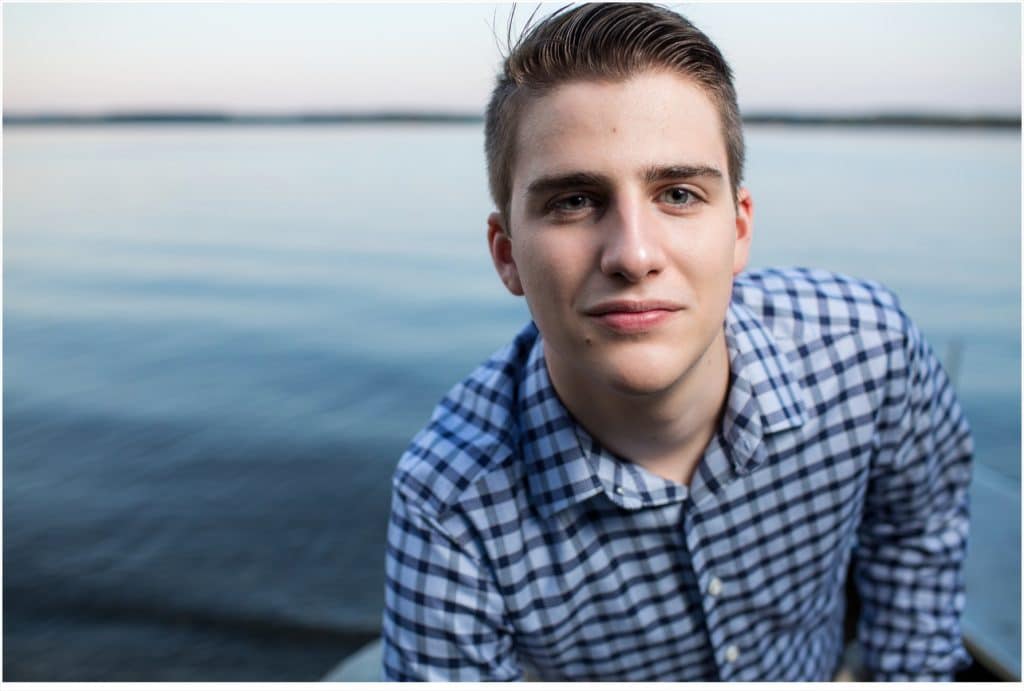 Taylor, a senior at Skowhegan High School, is the son of a couple awesome people that I know through the wedding industry, and because they happen to own Lake Parlin Lodge and Cabins in the Jackman, Maine area. That place is without a doubt one of my favorite places to be when I need a break, when I want to go snowmobiling in the winter, or when I want to kayak on a lake with loons in the summer. I also get to visit when I photograph weddings there! I can't express how much I appreciate the Kruse family.
So, when Liz asked me to photograph Taylor's High School Senior photos, I was so excited to do something for them, since they do so much for me!
You'd never guess his favorite subjects in school are math and computer science, considering this guy has some amazing talents in the arts of music and theater. Taylor's session was unique, combining studio photography with on-location images as well. The studio images feature his talents on the saxophone, using portable studio equipment that I brought with me and we were able to set up right on the stage of the Lakewood Theater in Madison, where Taylor showcases his other artistic talent: acting, singing, and dancing! The Lakewood Theater is one of the oldest summer theaters in the country, and they were nice enough to allow us to use their stage and property for some photos of Taylor. I got to meet some of the staff there and it is very clear how much they adore Taylor. He also enjoys magic and his truck so we had to get those in some images as well.
We also took advantage of a little vacation I had planned on Lake Parlin and I spent a little time photographing Taylor at the lake where his family spends so much of their time. I love how these photos came out and how unique a setting I got to photograph in.
He says he will miss the people he has met in high school through drama and speech classes, who he's been close with since his Freshman year. But he looks forward to applying to his first choices of colleges: Harvard, Yale, and Georgetown, where he will major in political science!