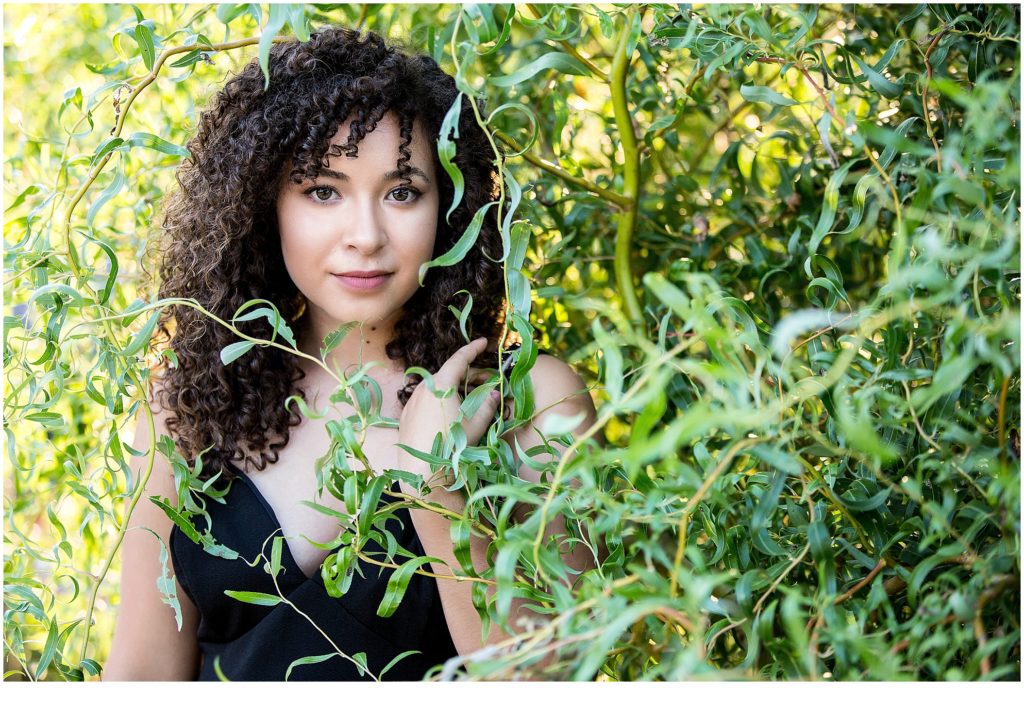 Renee and I clicked instantly.
She contacted me herself for her high school senior photos, as opposed to having a parent contact me, which is always such a nice compliment because I know that means she chose me to take her senior photos and it's not just the choice of a parent! It was a bit past the height of the flowers and gardens season, but Renee challenged me to find a place that looked like a field of flowers. Someplace with a warm glow and bright floral vibe. It took a little research, but I found the perfect place, and she seemed pretty excited about it as well!
She brought two outfits with her, and I love that she chose solid colors to offset the colors of the garden. Her hair was also on point, as always, and I adore her ringlets! From the first shot to the last, she was comfortable in front of the camera and has such an amazing confidence about her. As though she knows just how beautiful she is, and that she will take the world by storm, yet there is no arrogance or ego in her personality at all. She is definitely one badass chick… my kind of girl!
Renee is in her senior year at Gardiner Area High School, and her favorite subjects are art and Spanish. She says she will miss her friends the most when it comes time for graduation in the Spring, but she's looking forward to attending Colby college and would love to major in Spanish and Environmental Studies so she can become a conservationist!  Woot Woot!!  The world needs more of this, for sure!
In Renee's words, "I was nervous that I would feel uncomfortable [having my photos taken], but the whole time I like felt myself and natural! I loved working with you, Lauren.  It was a blast and stress-free!" Yaaaaaaayyy!  This is part of why I love my job so much.  All the best to Renee as she finishes up her senior year!