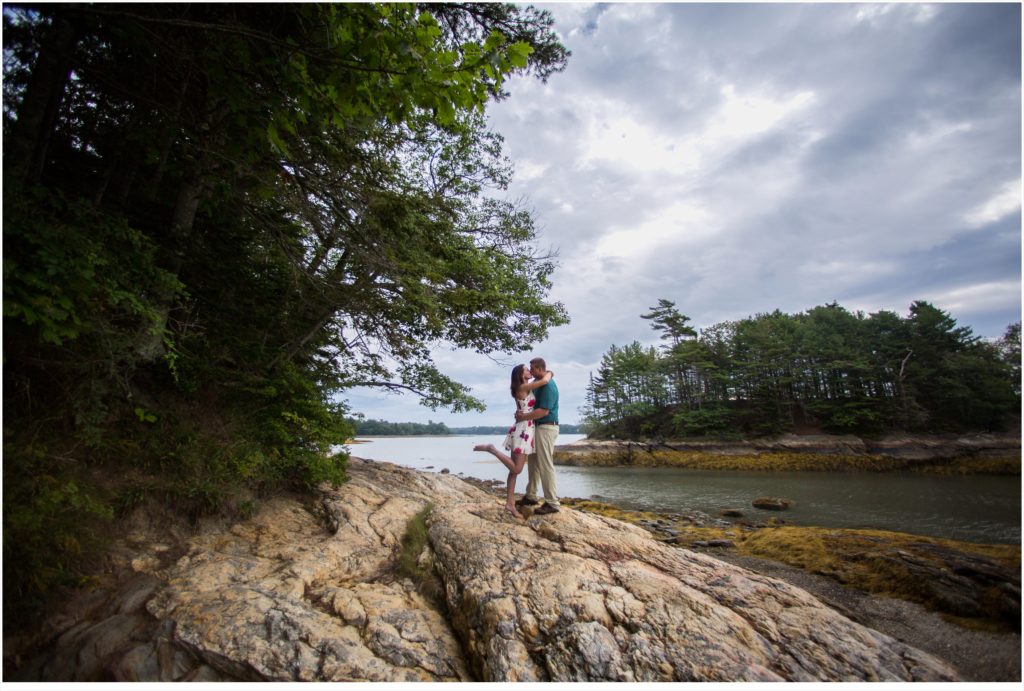 From the woods to the city, these two were a blast to work with. I am loving Nick and Rachel's Wolfes Neck and Portland Engagement Session.
Both Nick and Rachel live in Jonesboro Maine and work in and love the woods of Maine. Rachel is a Hatchery Manager. So cool by the way!! So having a location in nature was important to them. Wolfes Neck Park in Freeport seemed like the best place to start with wooded trails and some rocky coastline to really give the Maine vibe. We started there and got some great shots along the rocks and even some beautiful shots of the ring in splashing water and on greenery. Always a good time with these two as you can tell.
To change it up a bit they decided to also get photos in Portland along the waterfront. Wandering around the grounds of the Ocean Gateway and the Eastern trail for some evening photos. I was happy to oblige and when you stumble on a Narrow Guage Railroad car you jump on the opportunity. The dark, tight quarters of the car let itself to some creative lighting. I love that we found it. I was just waiting for us!!!
Their wedding will be held at the Bethel Inn and Resort next year and I can't wait to be there for that big day! Wishing them all the best!!!