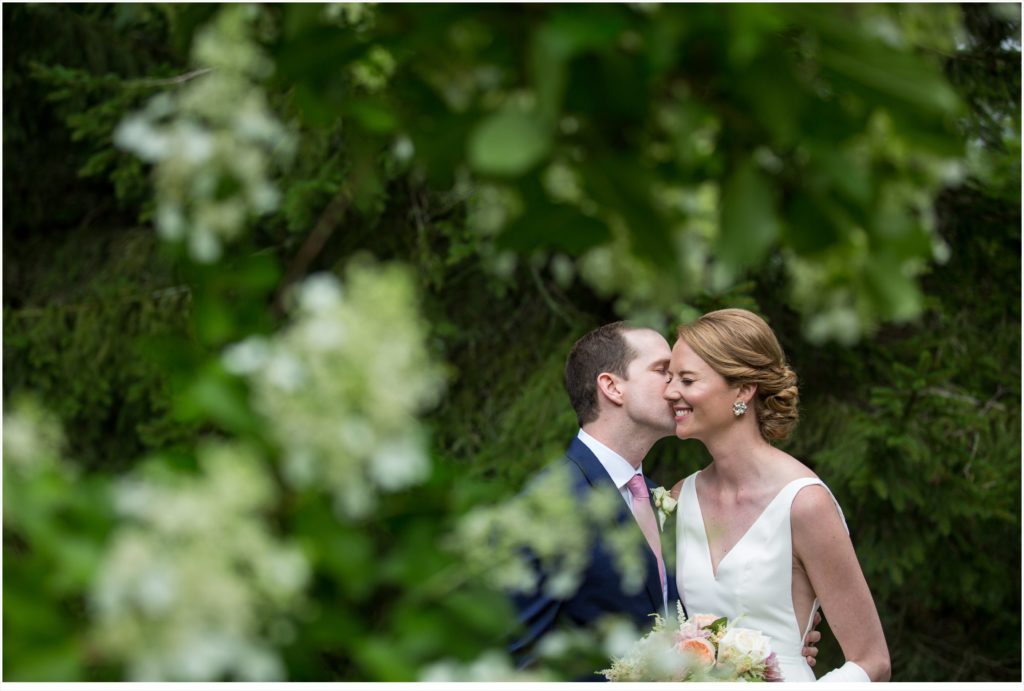 Brian and Liz were married on August 4 in Falmouth, Maine! Their ceremony was held at the Episcopal Church of St. Mary, and the reception was held at the beautiful Portland Country Club. I just love this Maine Wedding!!!!
I loved Liz's gold details, and how well the accents worked with the pinks and peaches of her wedding party and florals. Her dress was to die for; a sleek, form-fitting dress with a plunging neckline and low back. The perfect dress for such a tall, slender, beautiful bride.
Brian opted not to have the details of his outfit photographed, but we loved his simple boutonniere and lobster socks, and couldn't help but sneak a few photos!
The ladies shared a champagne toast before Liz headed to the lawn to meet Brian for their first look. It was such a sweet moment, and Brian's expressions are so wonderful. You can tell just how much he loves being close to her, and how proud he is to become her husband.
A trolley took the wedding party to a private estate for a few photos on the water, and then straight to the church for a beautiful ceremony, just as a light rain began. Brian and Liz sat next to each other for the ceremony and held hands the entire time.  It was so sweet!
Family photos were taken on the lawn of the church and interrupted by a sudden and extreme downpour. Liz is absolutely not a fan of rain, but it didn't stop her from smiling as the family photos finished up inside, and the trolley brought them all back to Portland Country Club for their cocktail hour and reception.
I adore the little Maine touches this Washington DC couple brought to the reception decor like little red lobster pops at each place setting! I remember parts of the toast, where the best man discussed how Brian is the type of man who does everything to the absolute best of his ability, never giving less than 100%, and how clear it was that he would be the kind of husband that gives no less than his all to Liz, every day.  The way she gently and silently encourages him, with just a glance and a smile, is so lovely to watch, and I could see him light up each time she did.  What a wonderful couple!
The dance floor was so fun, with a live band that kept everyone up and partying long past when my time came to pack up for the evening.
What a fun day!  Congratulations to Brian and Liz, and I wish them all the best!!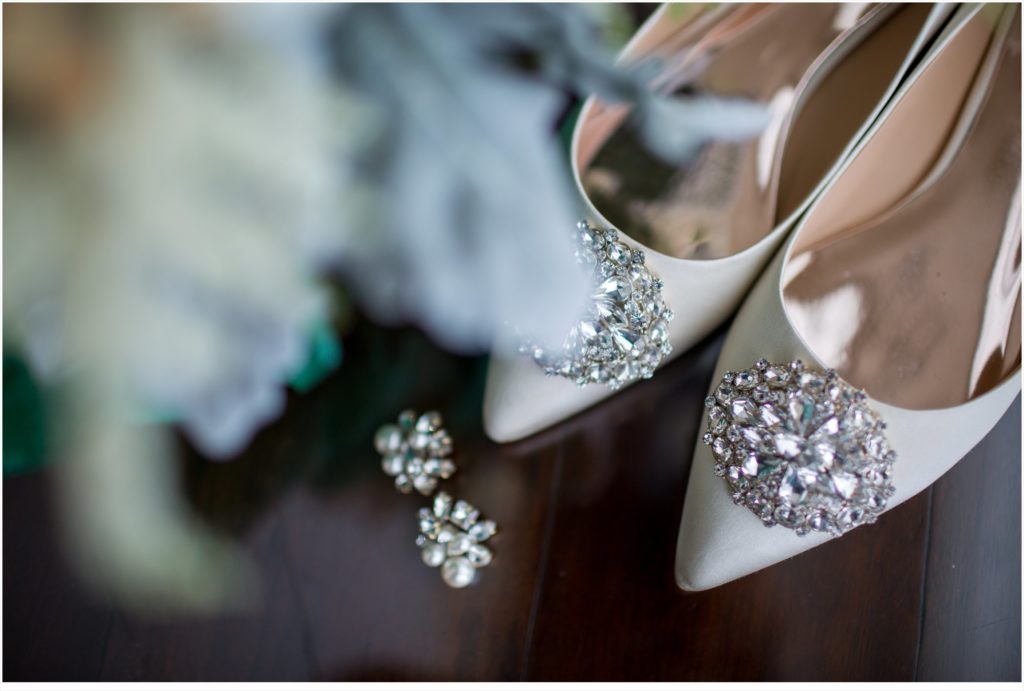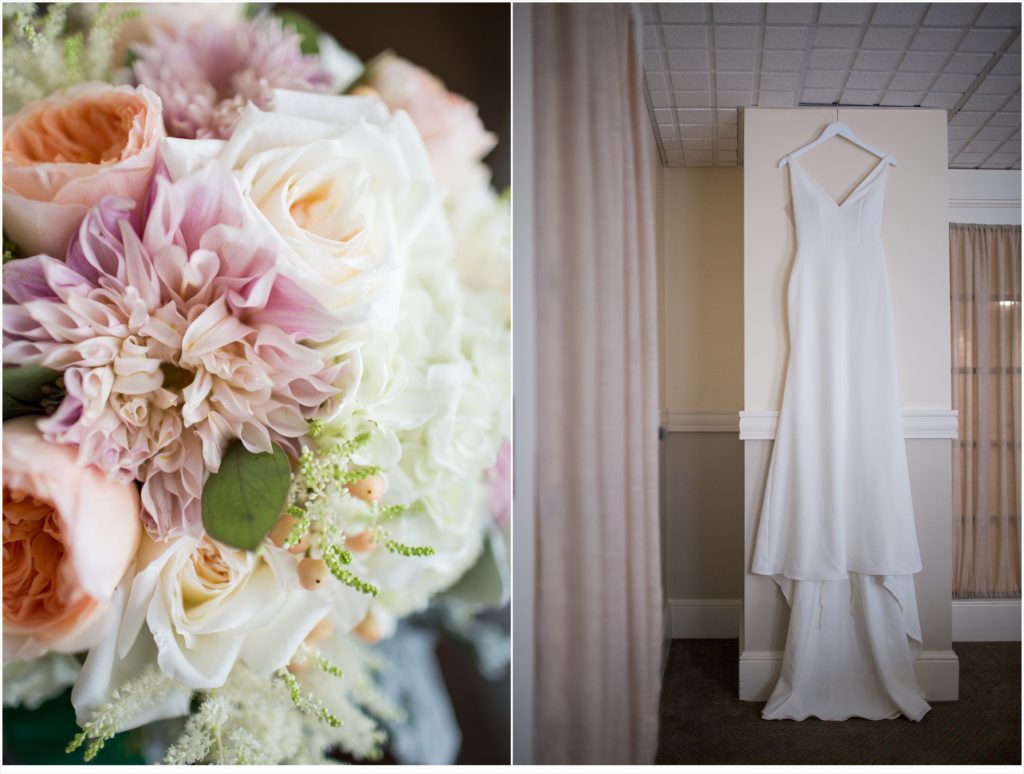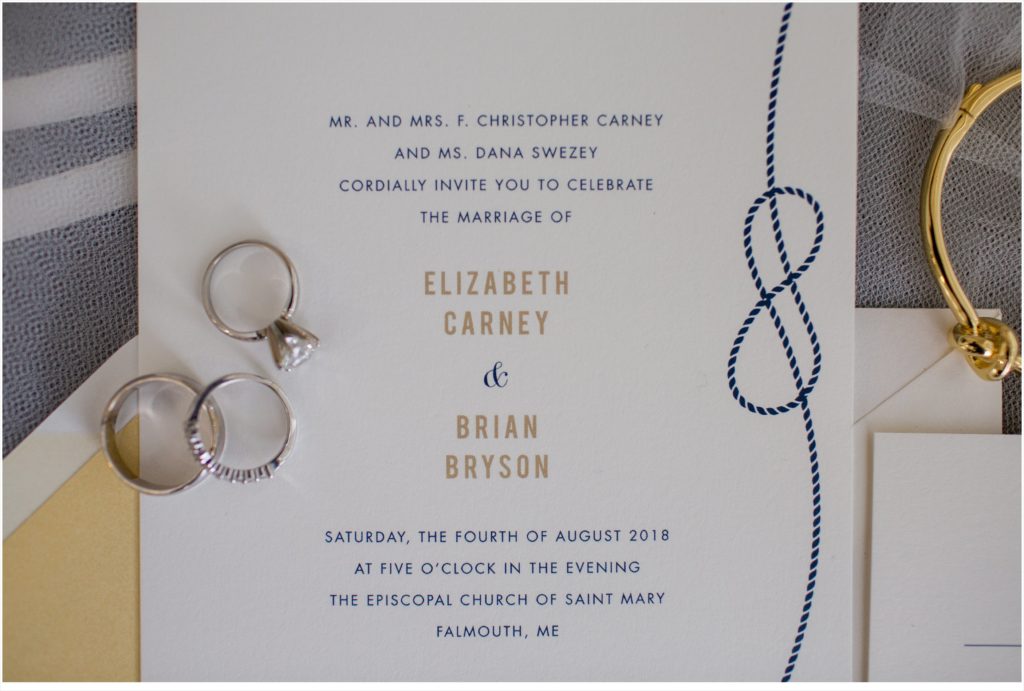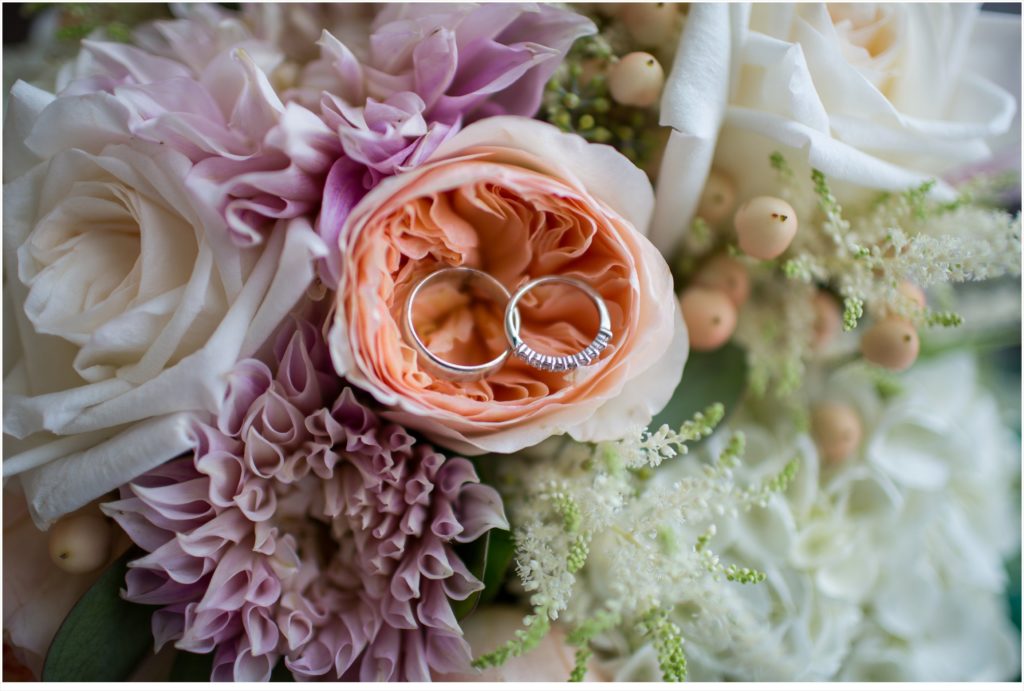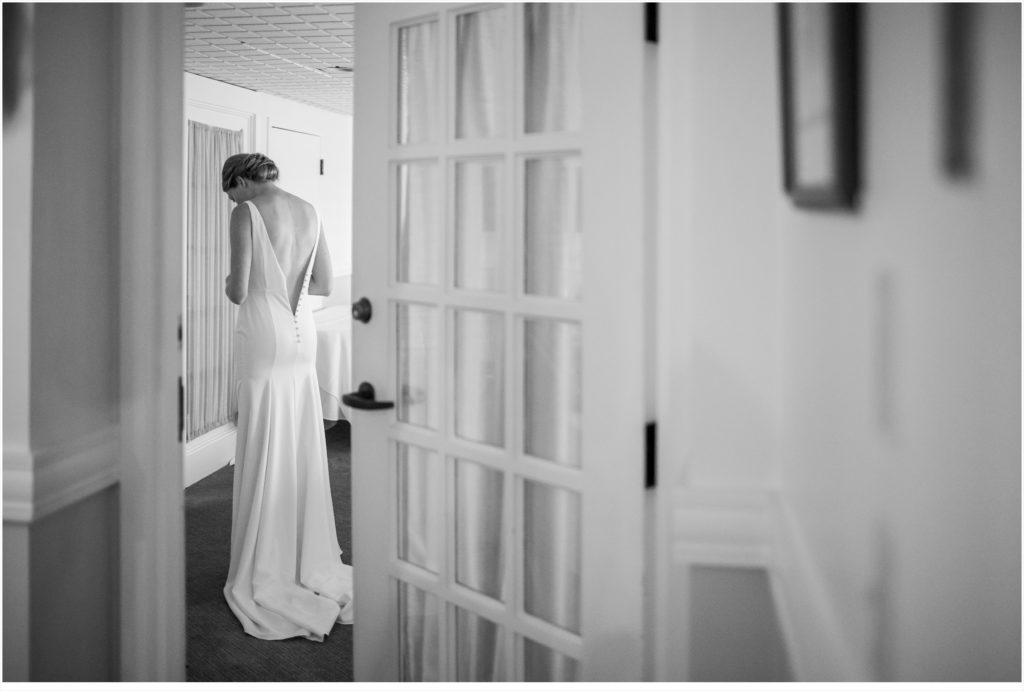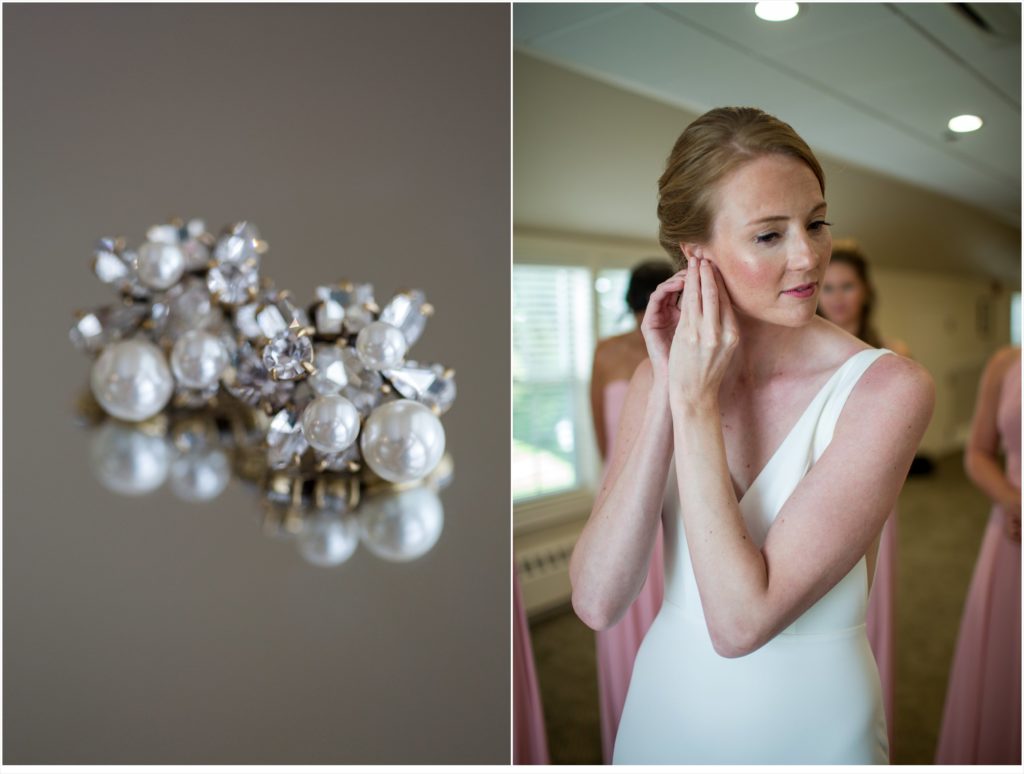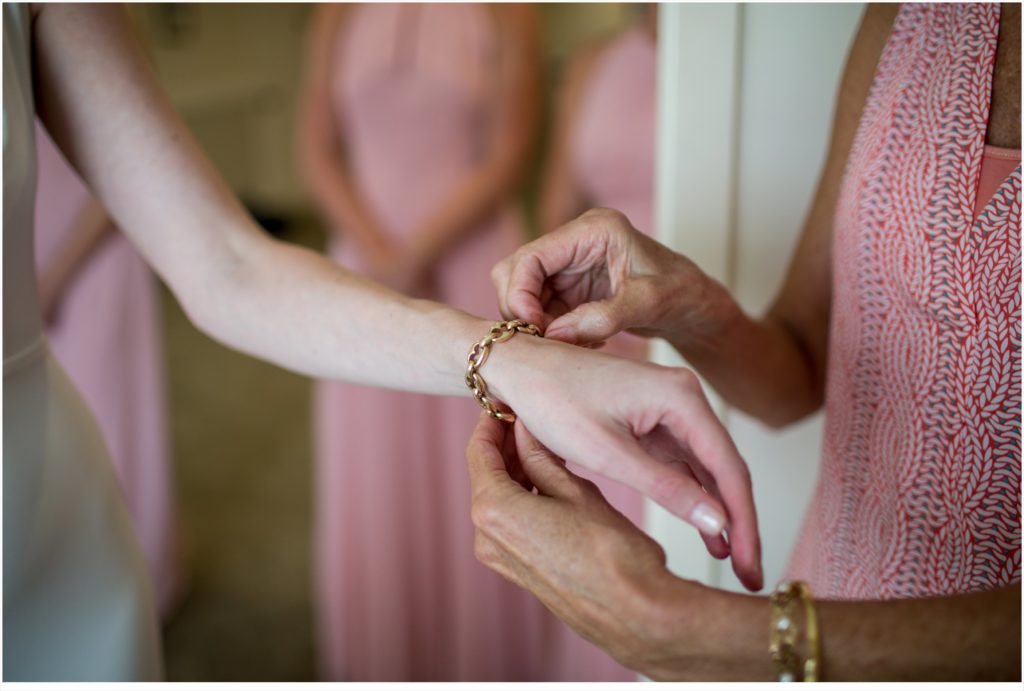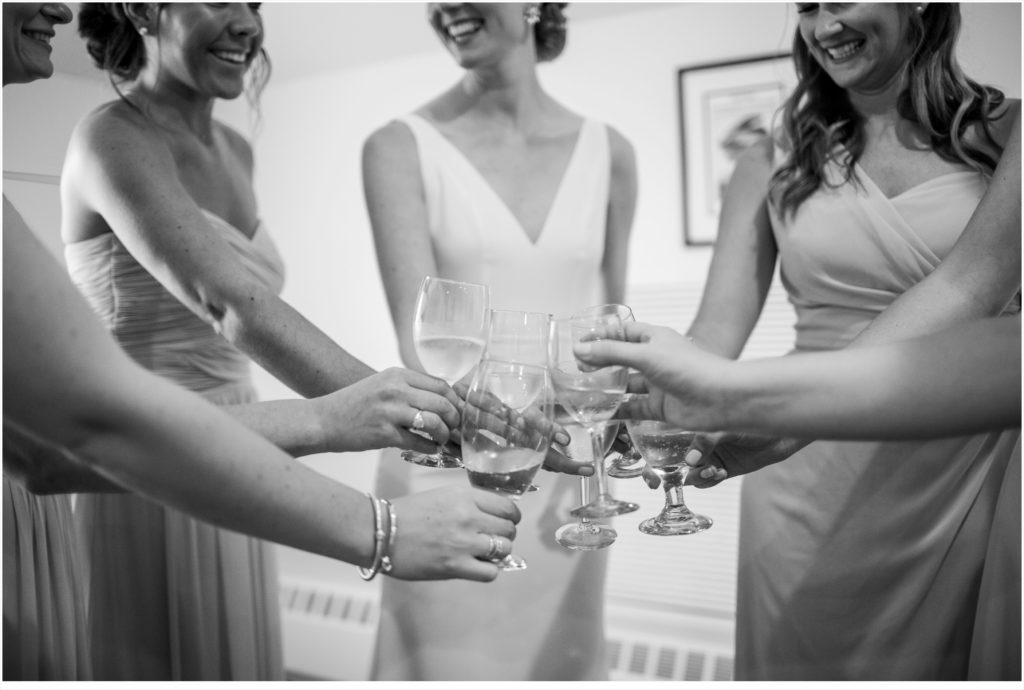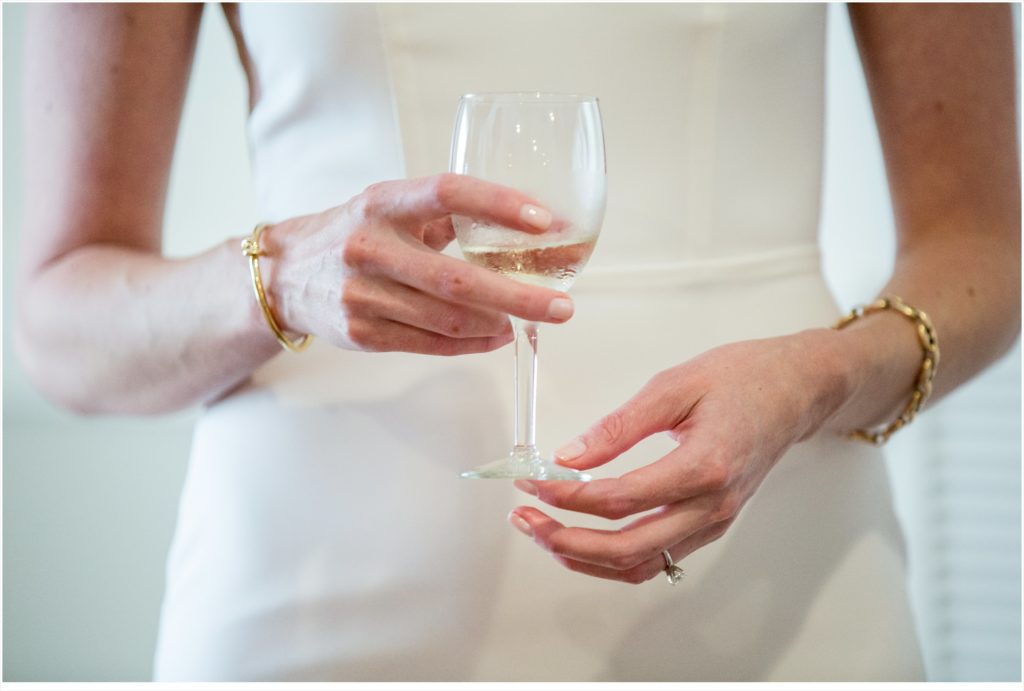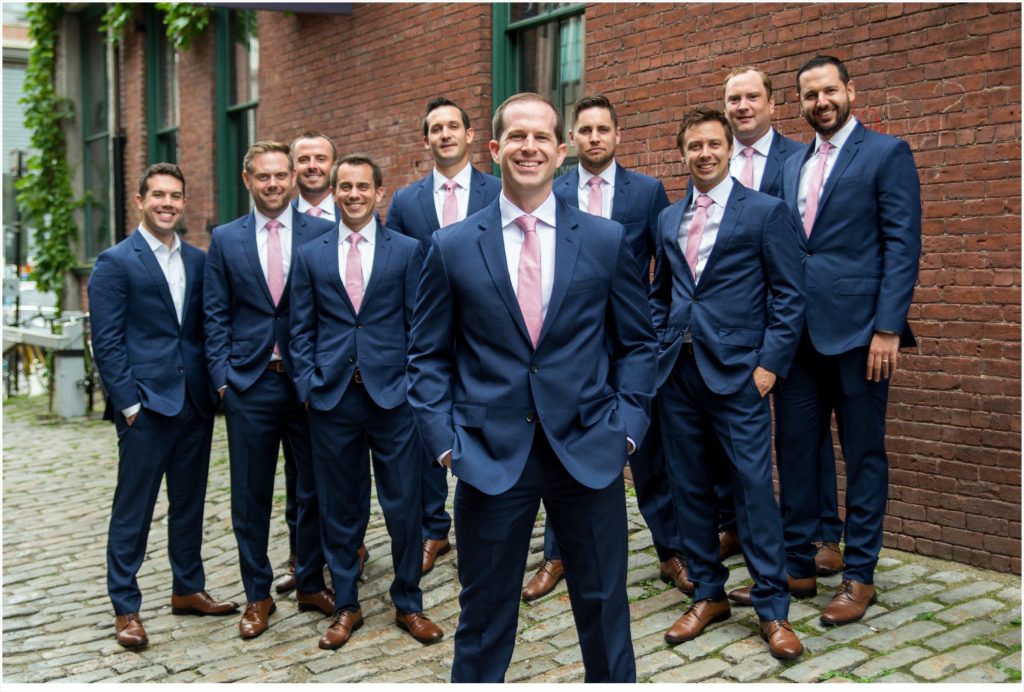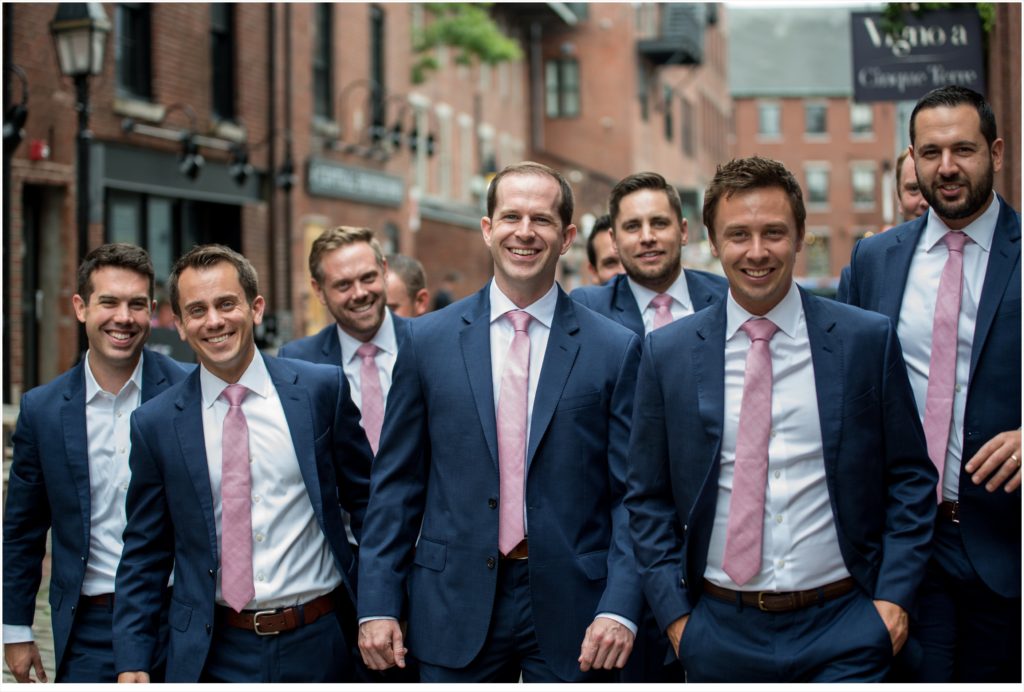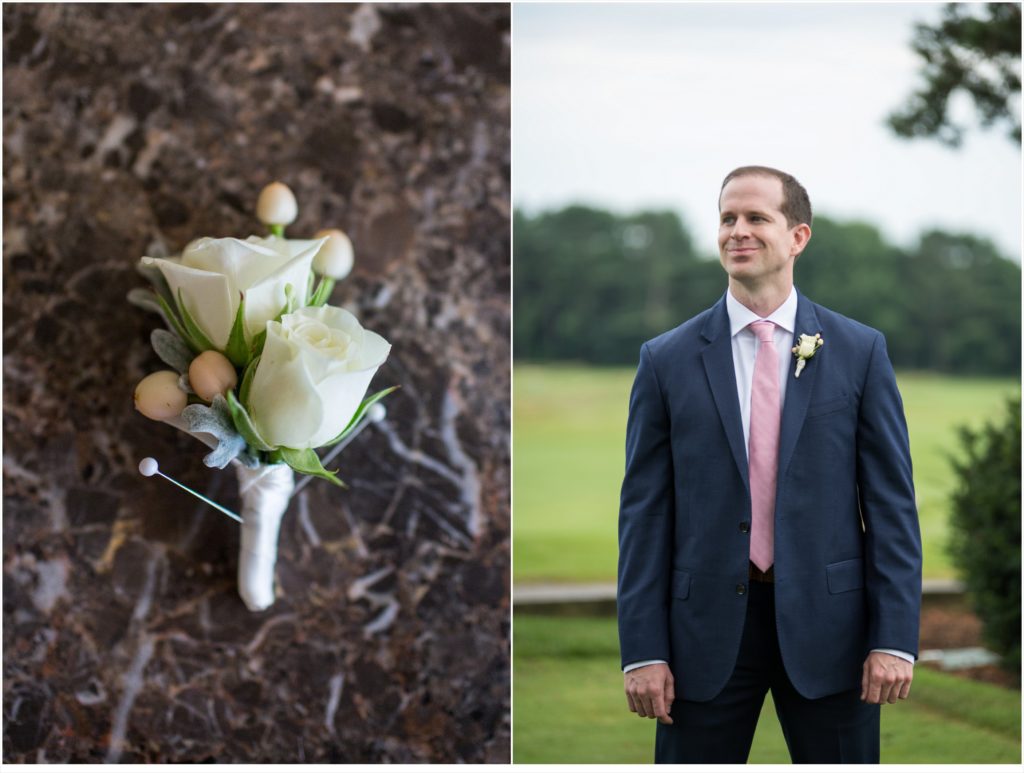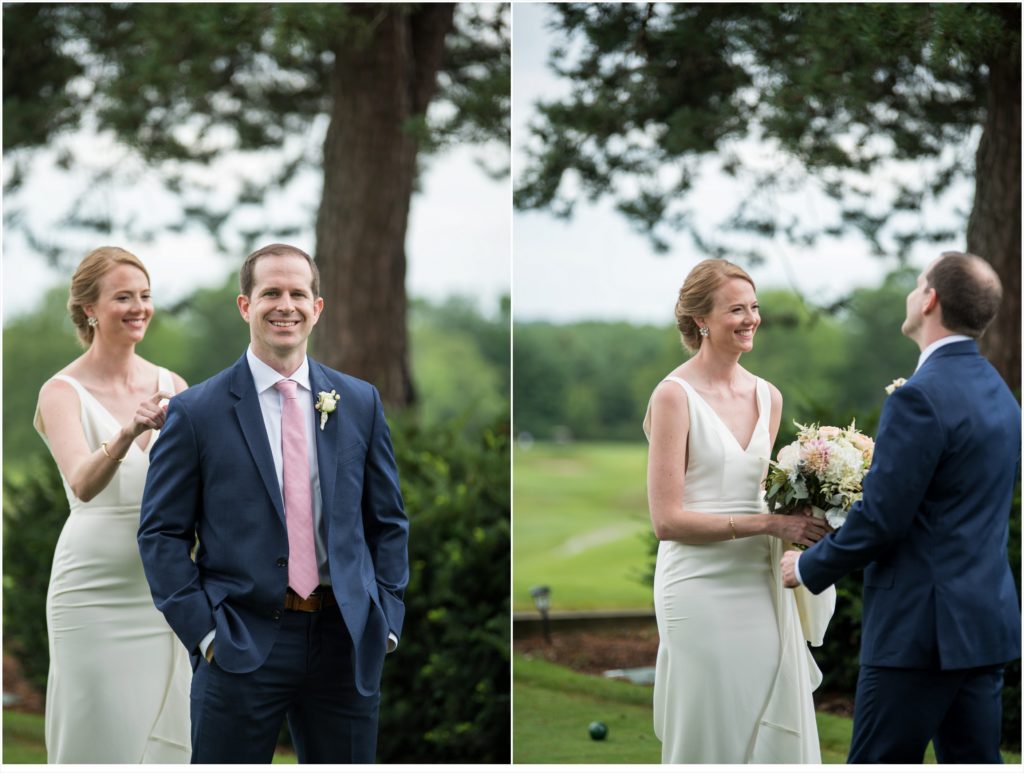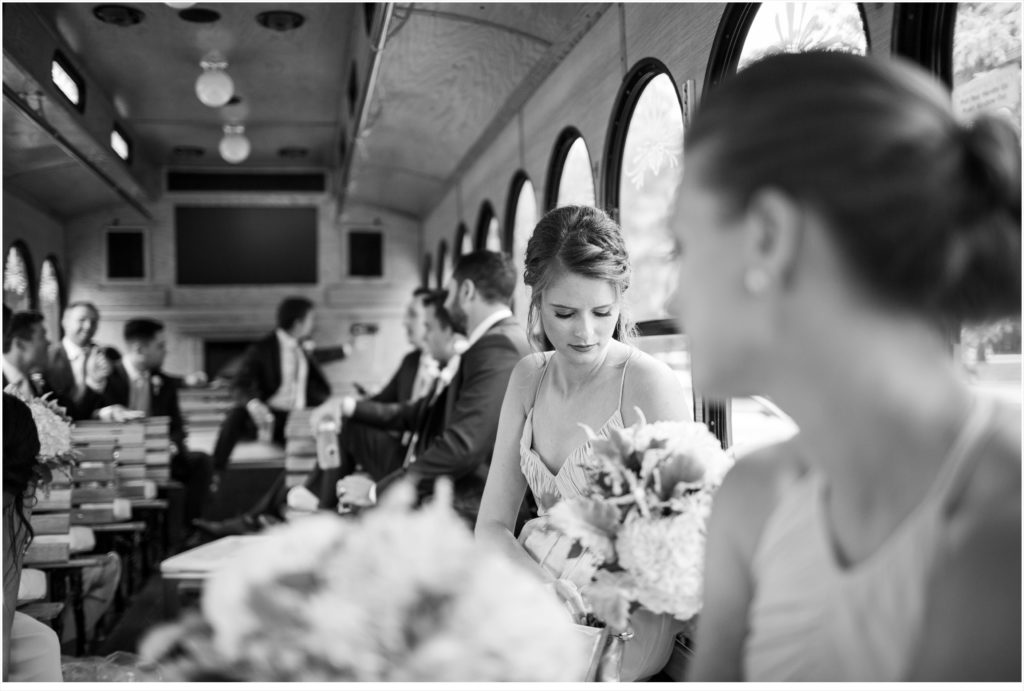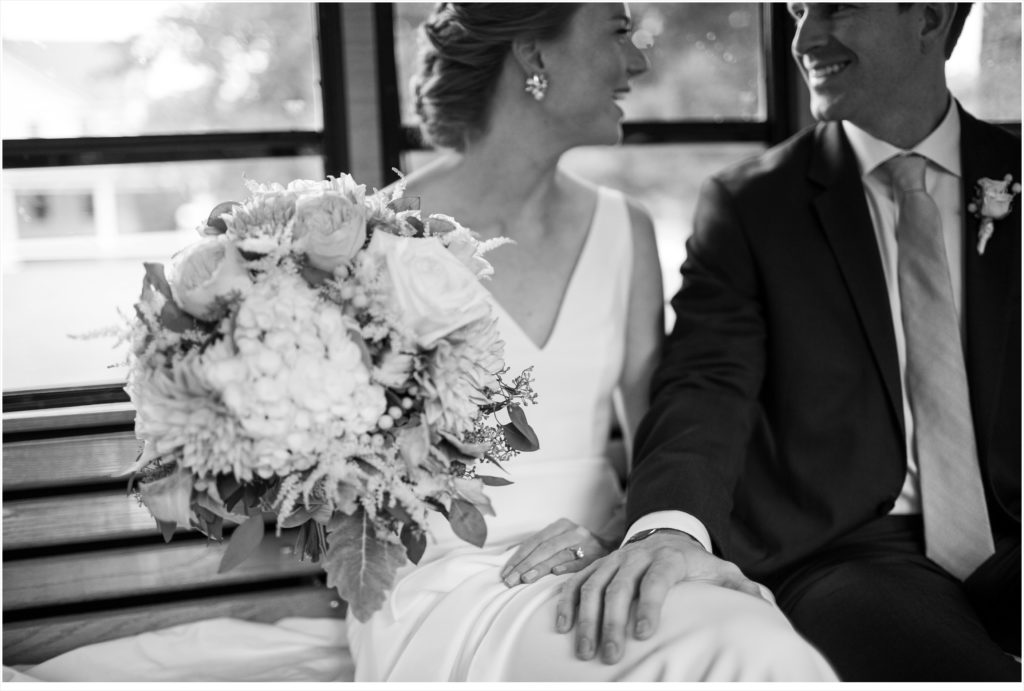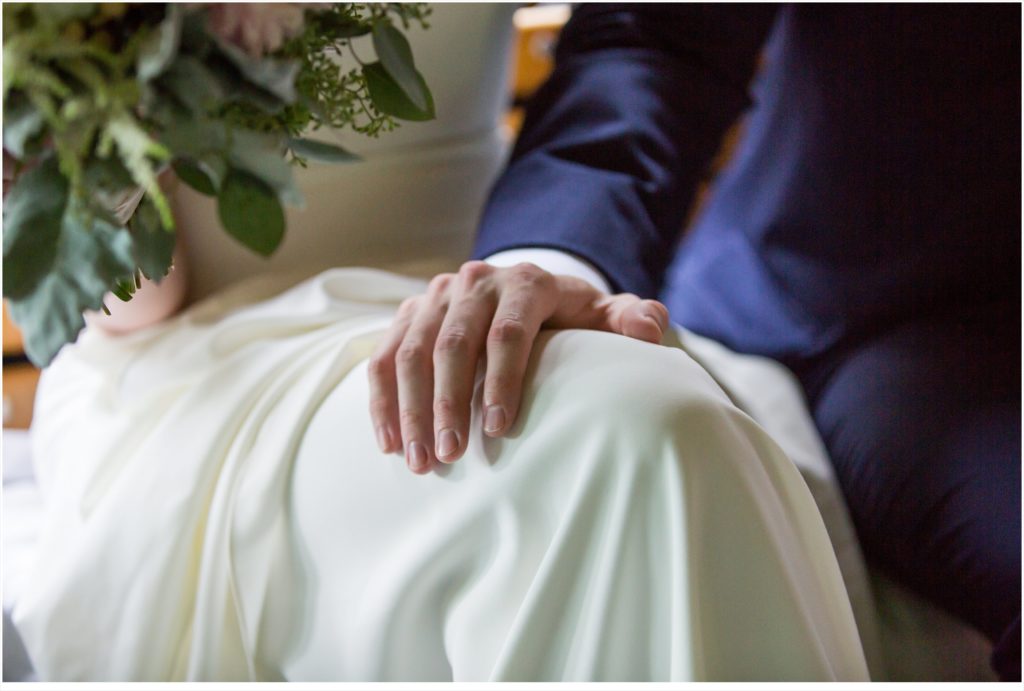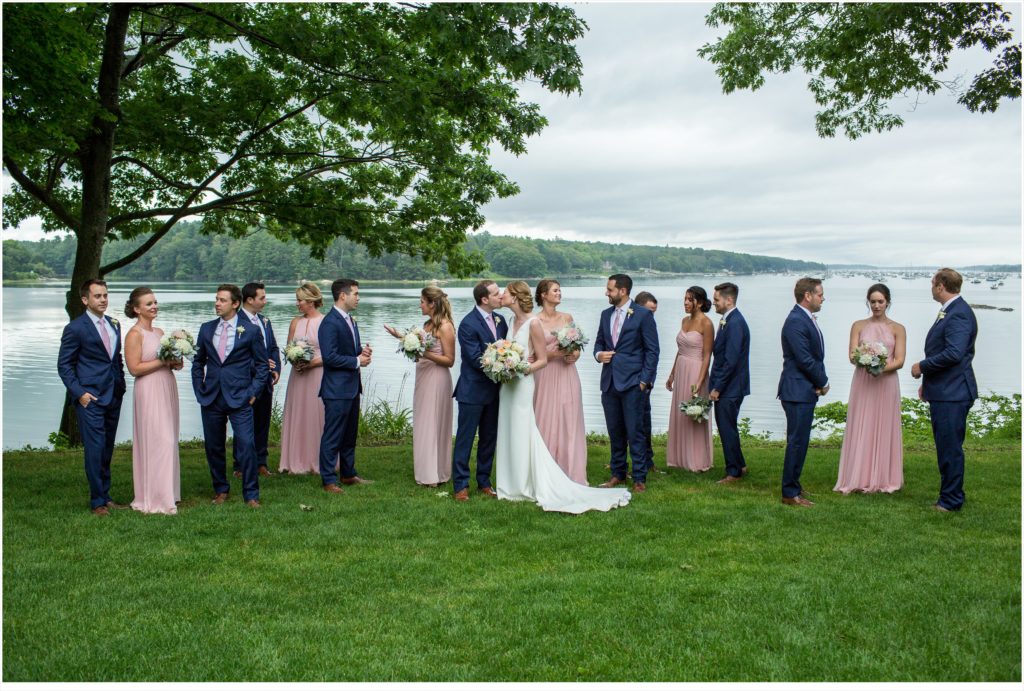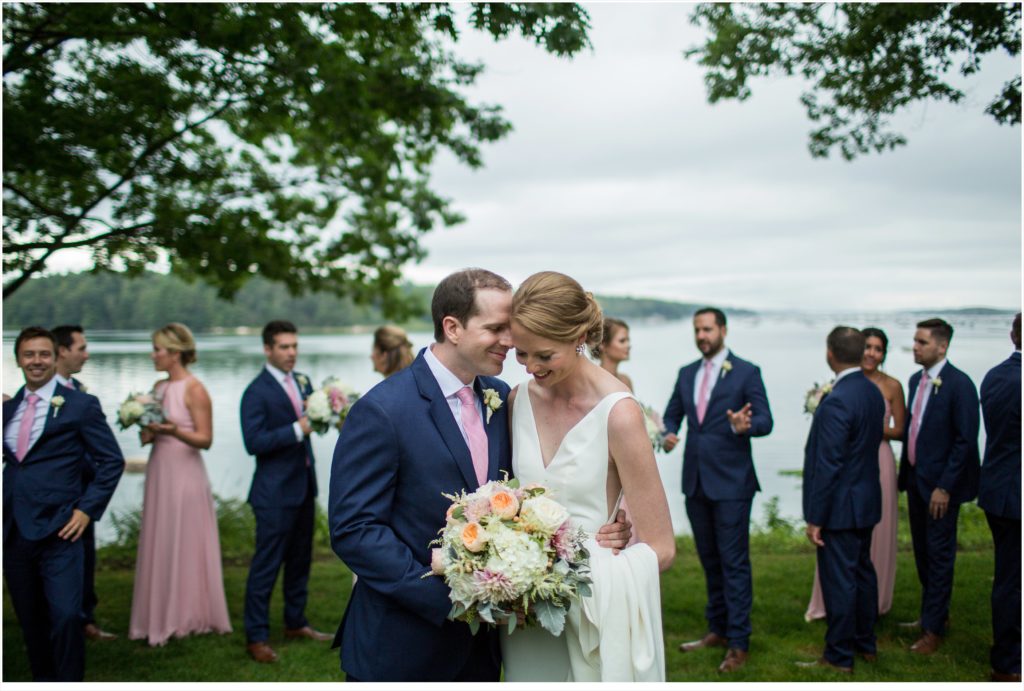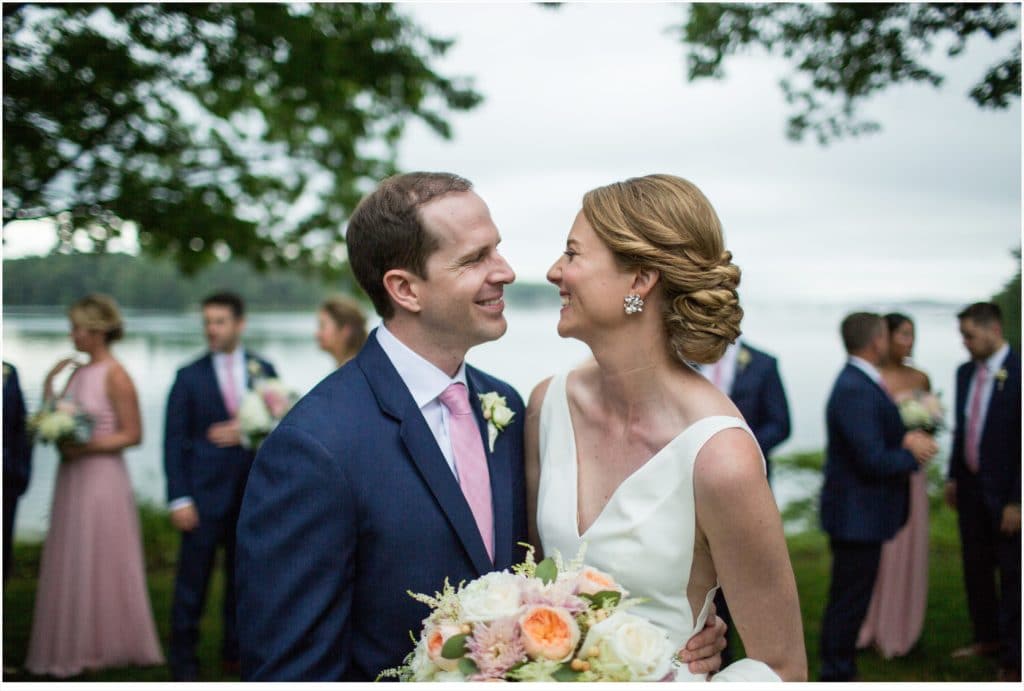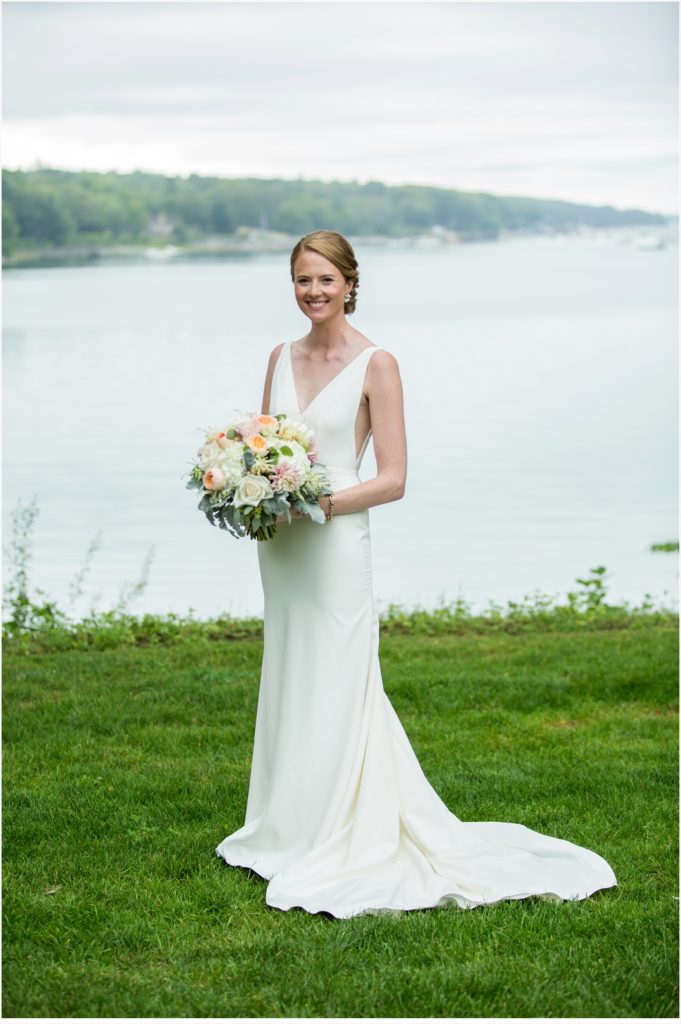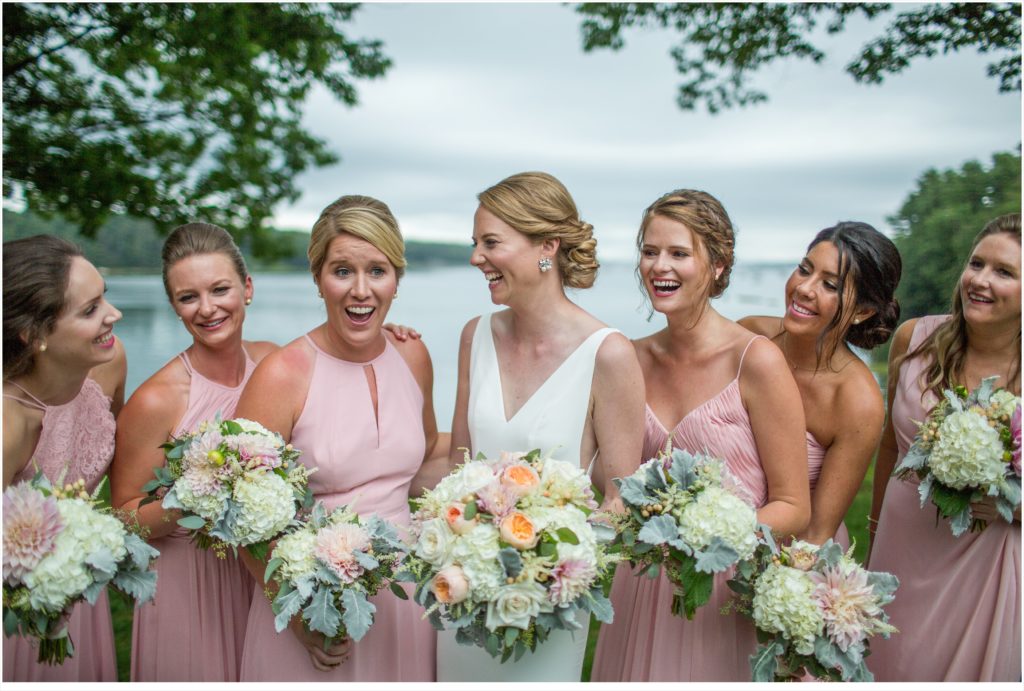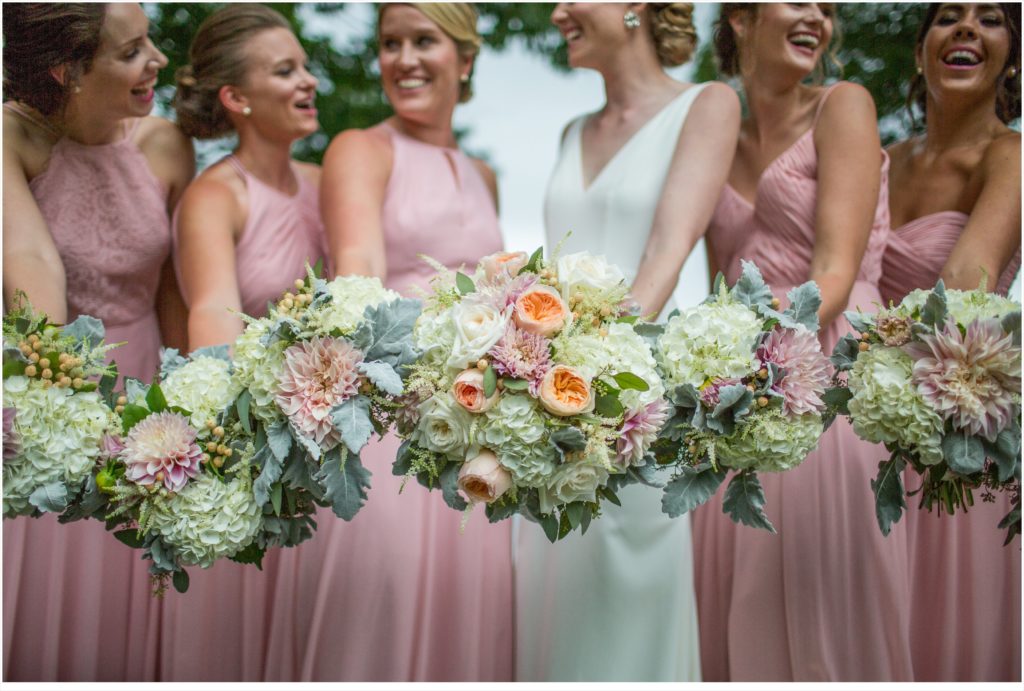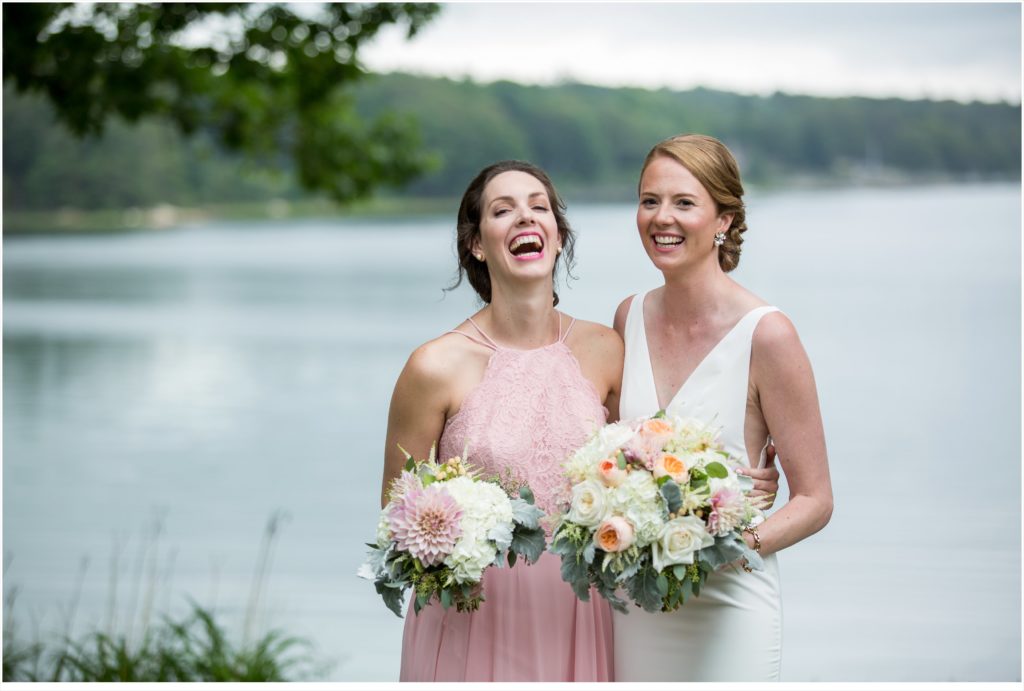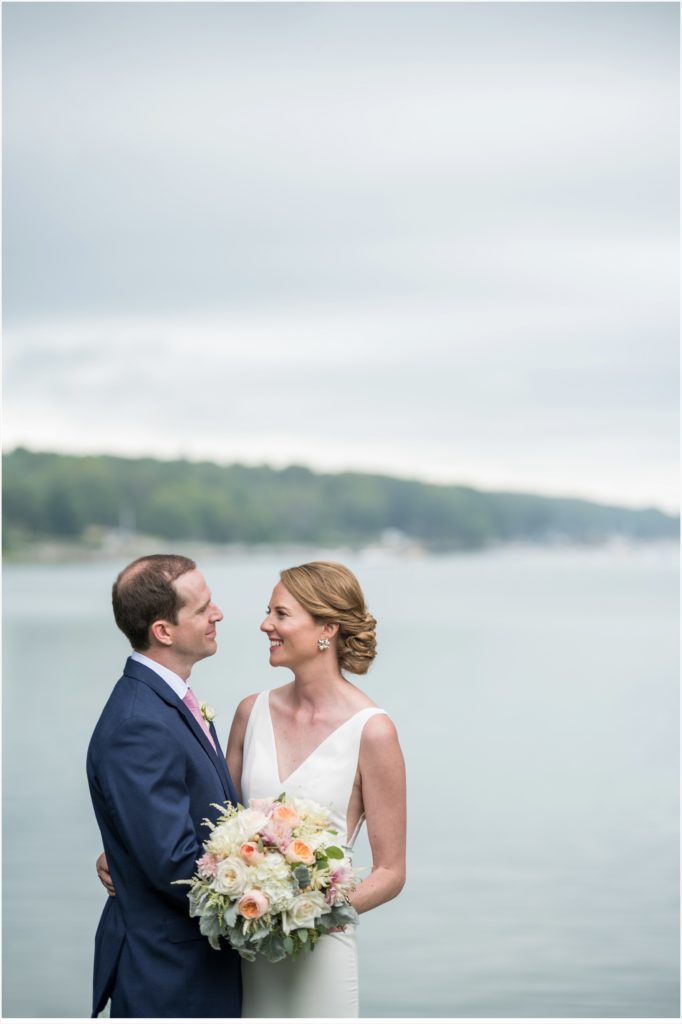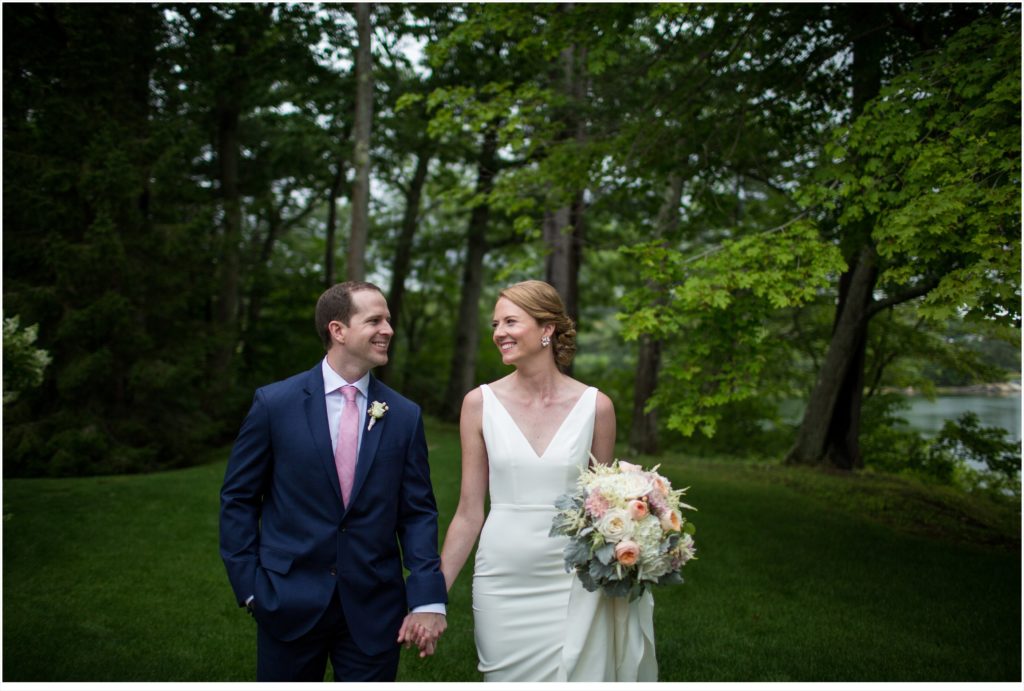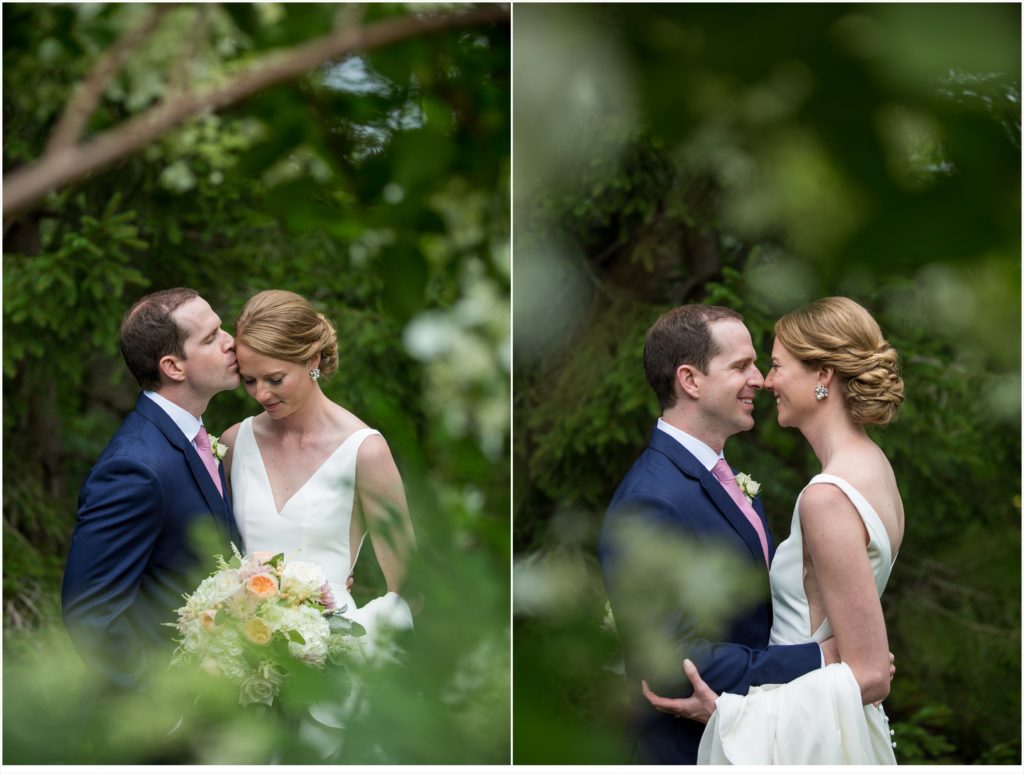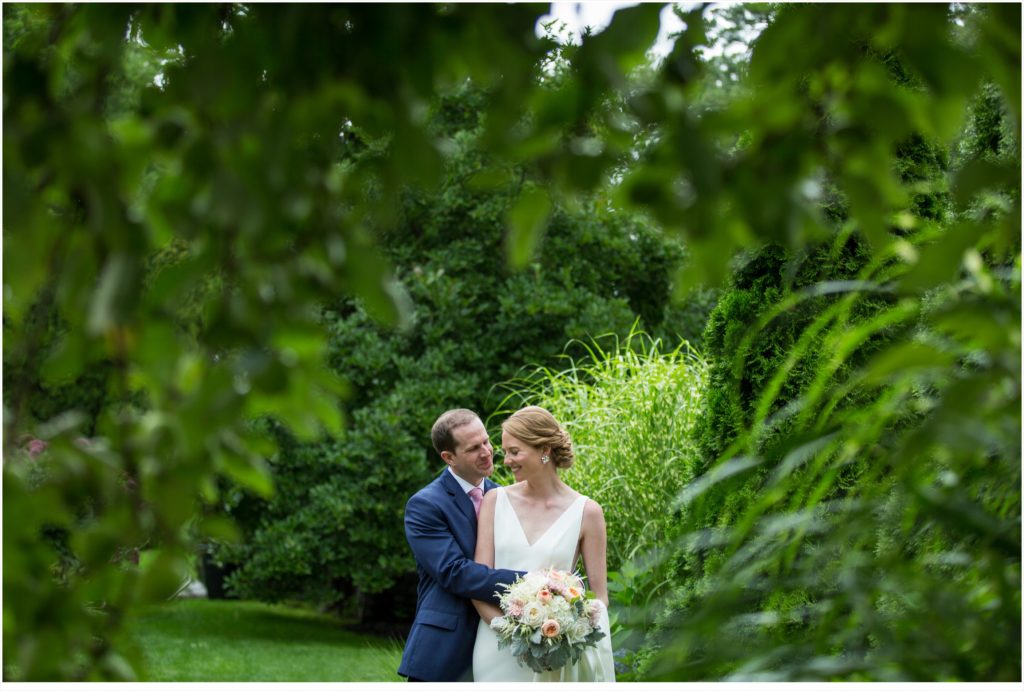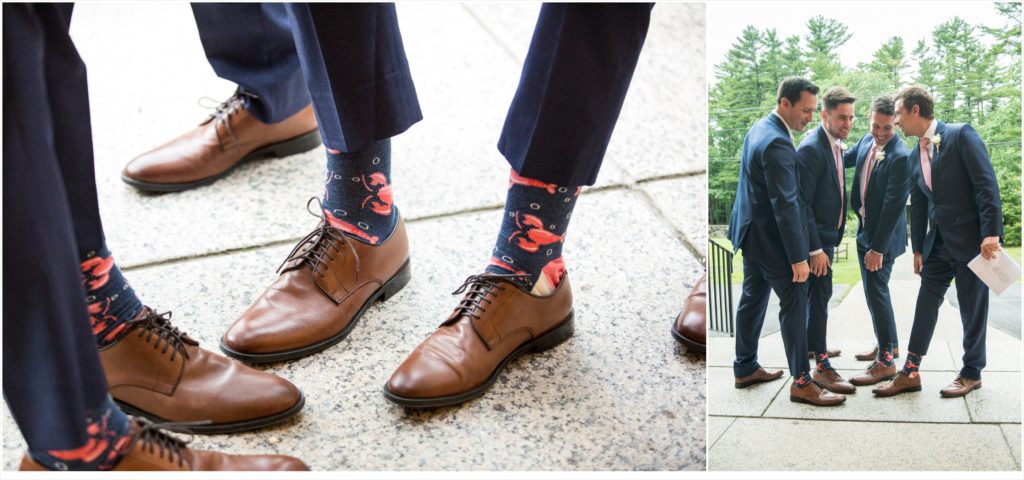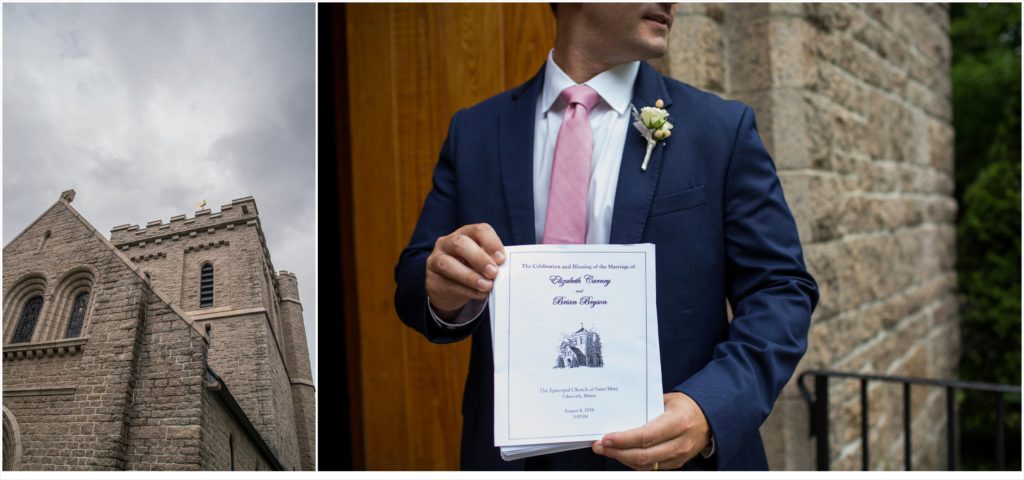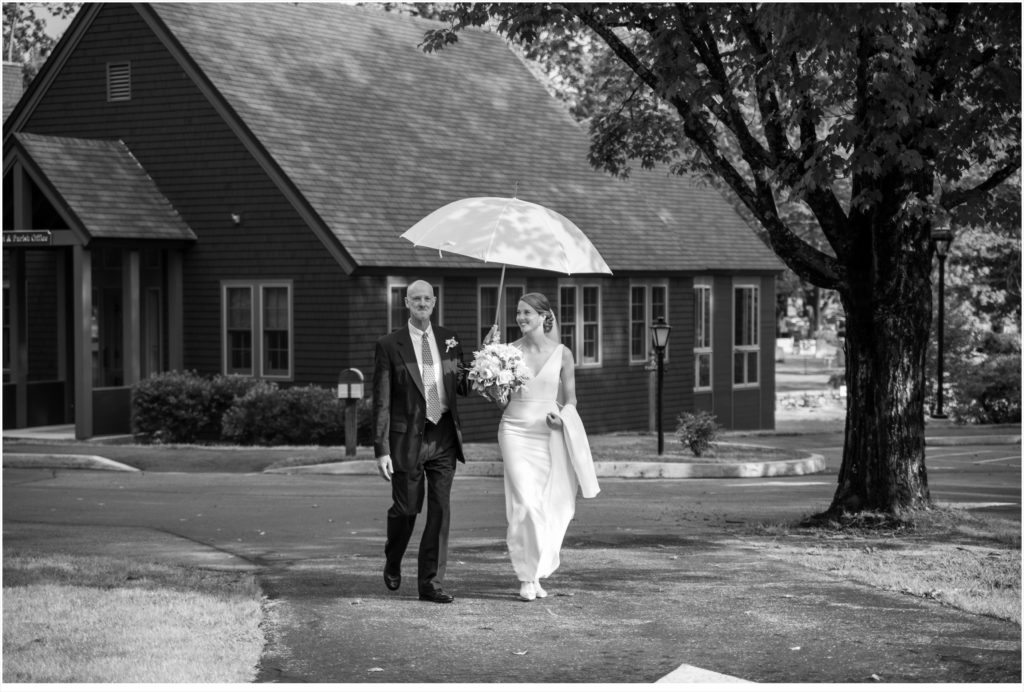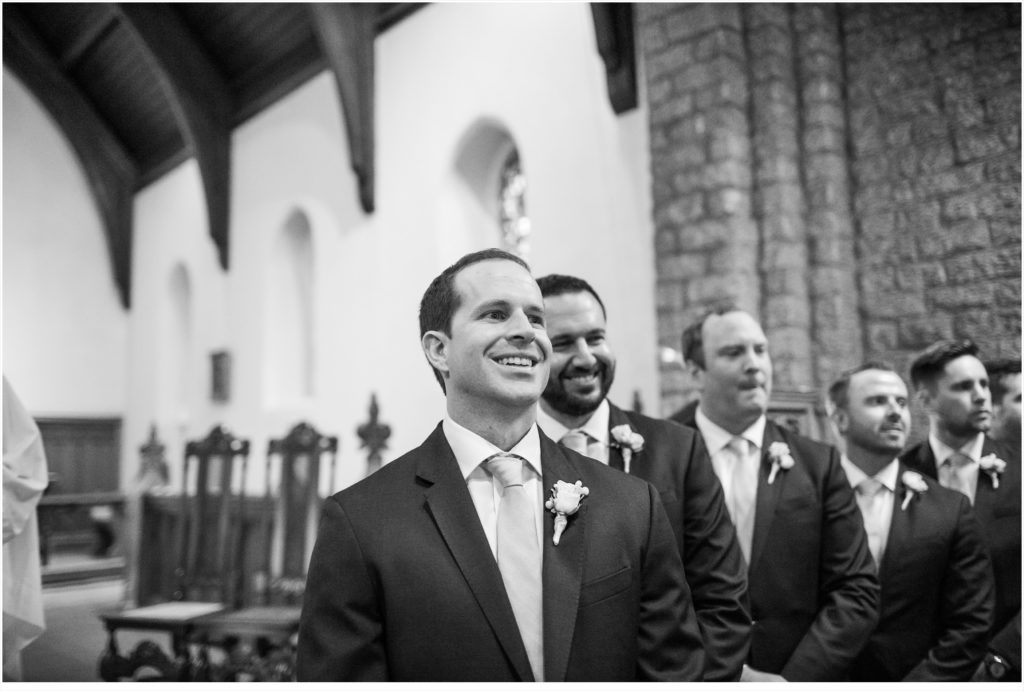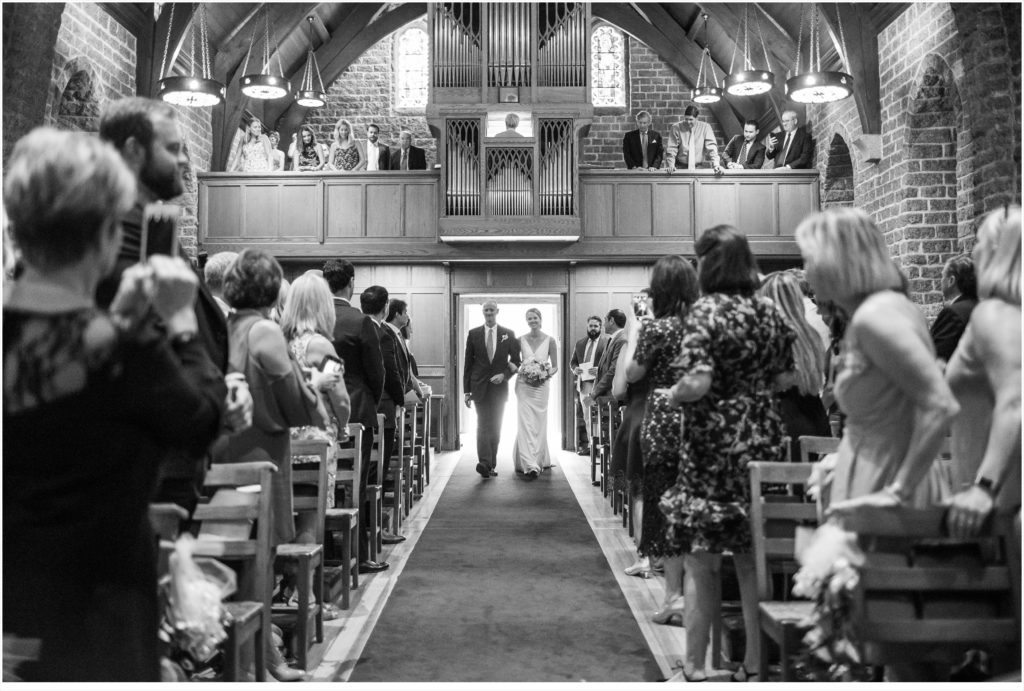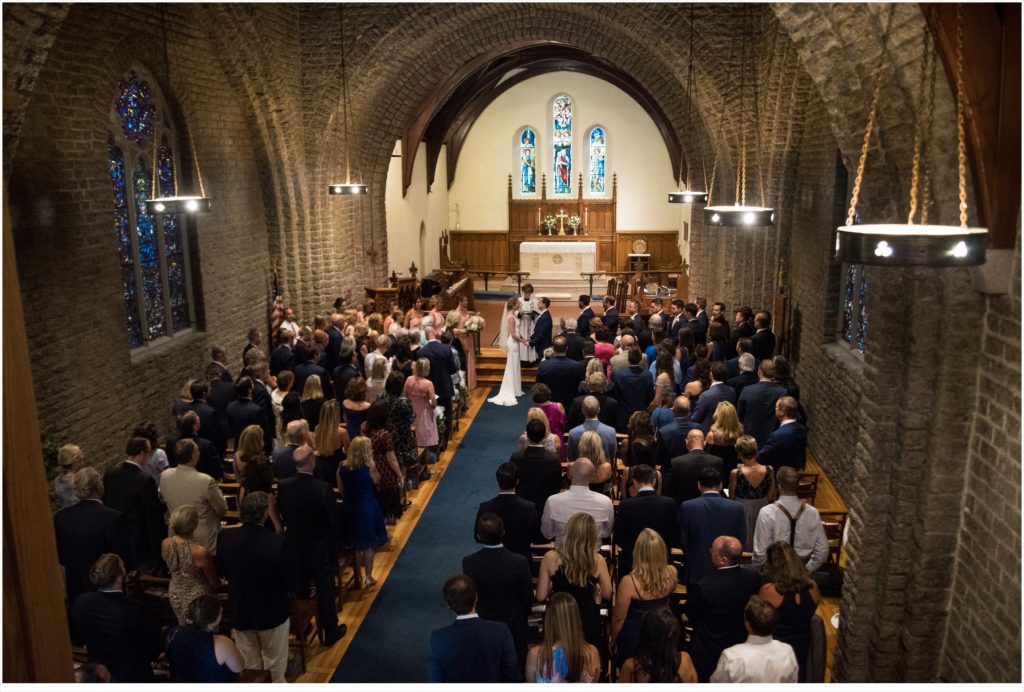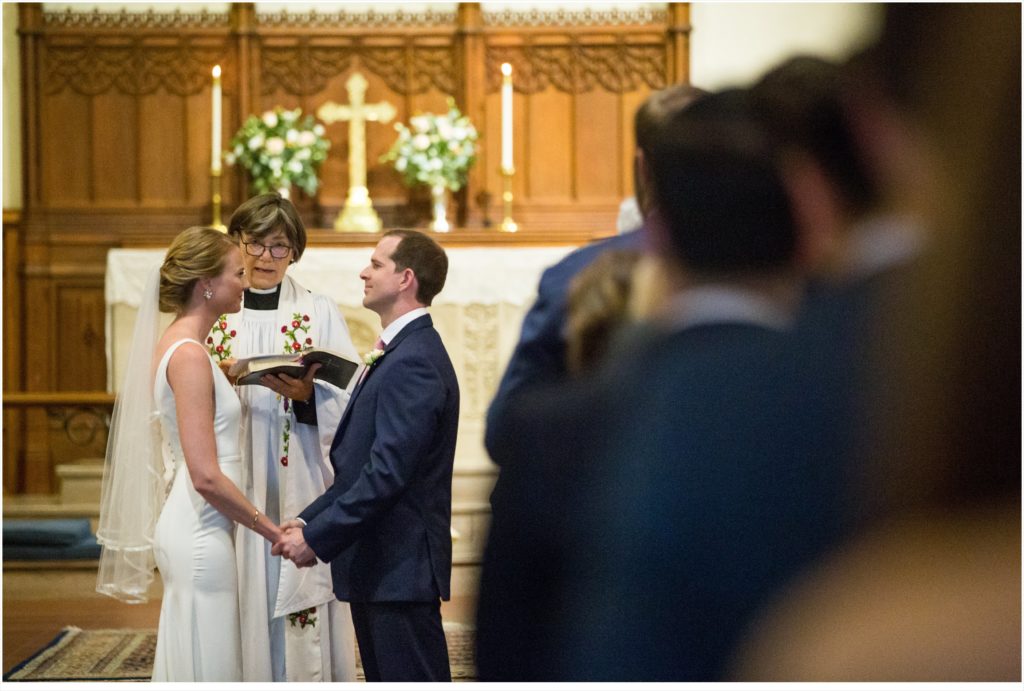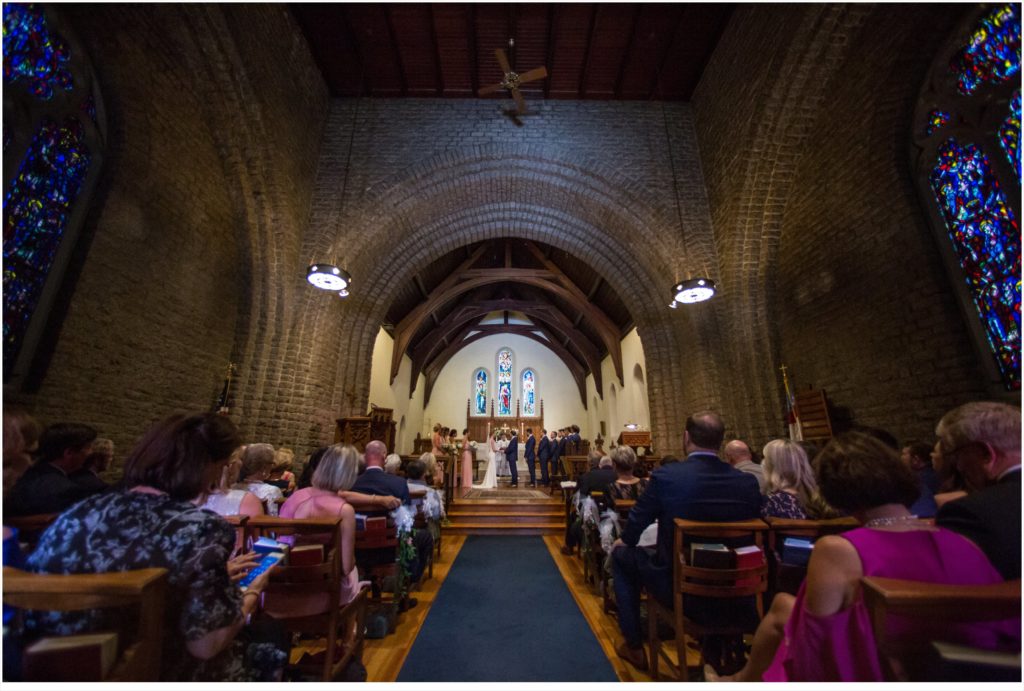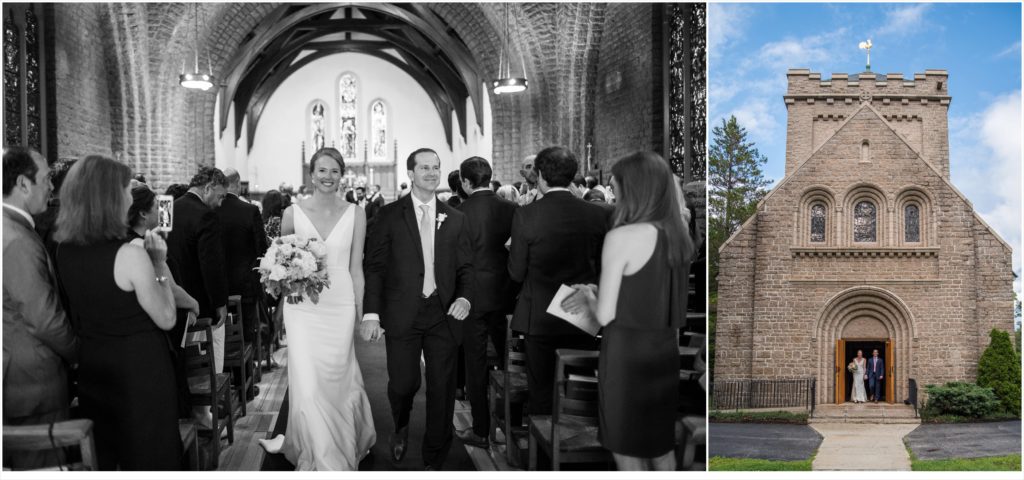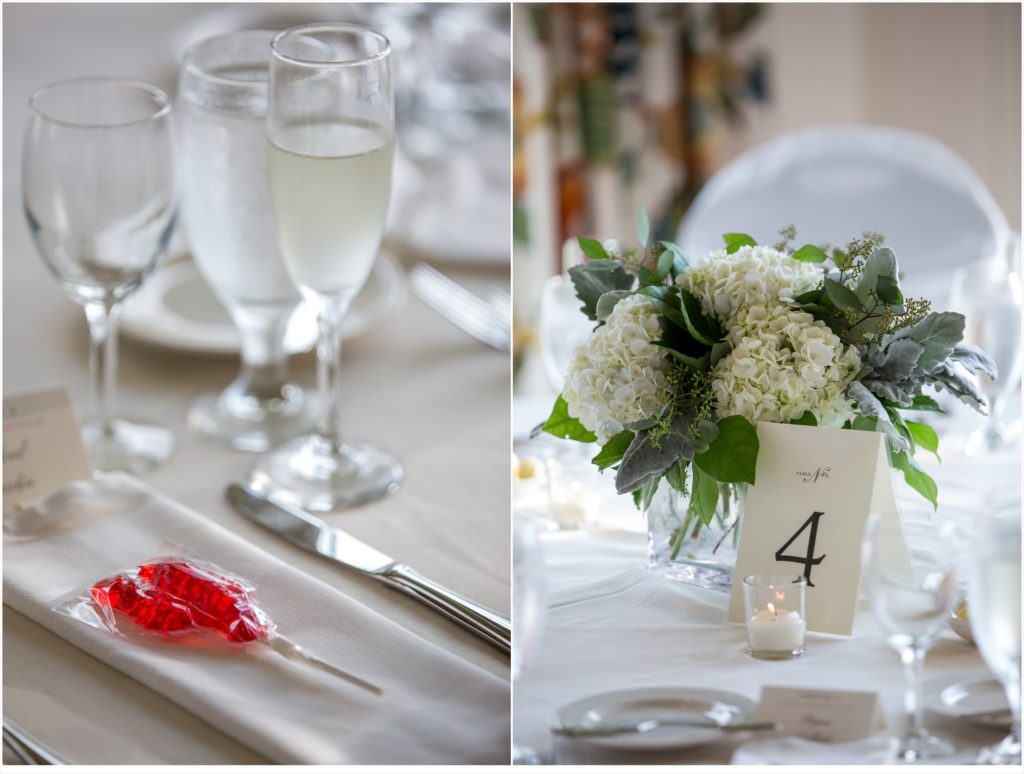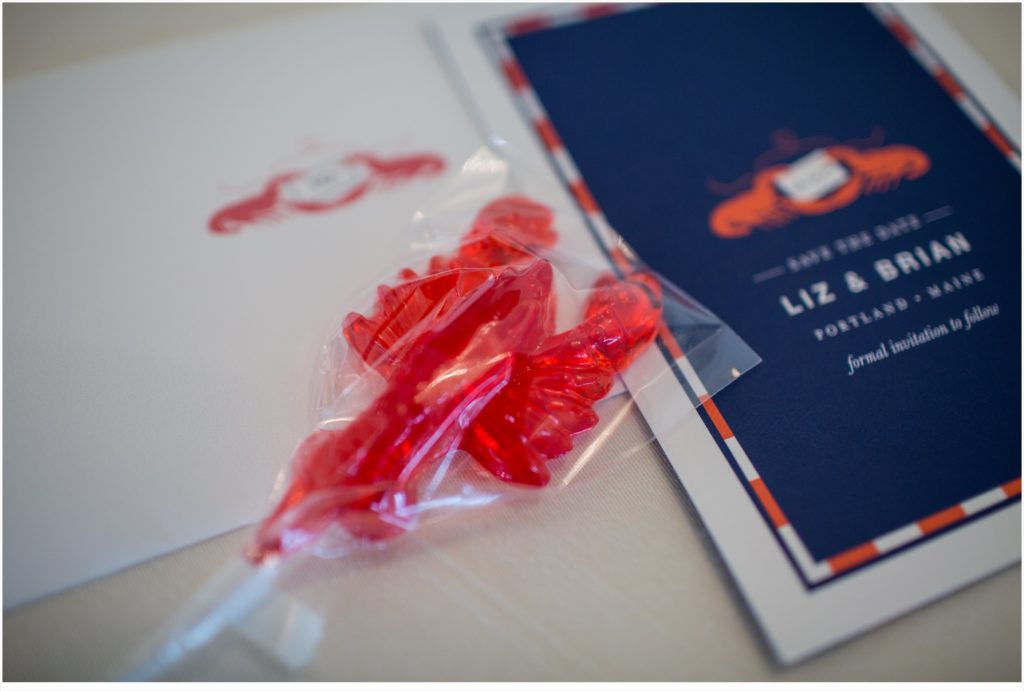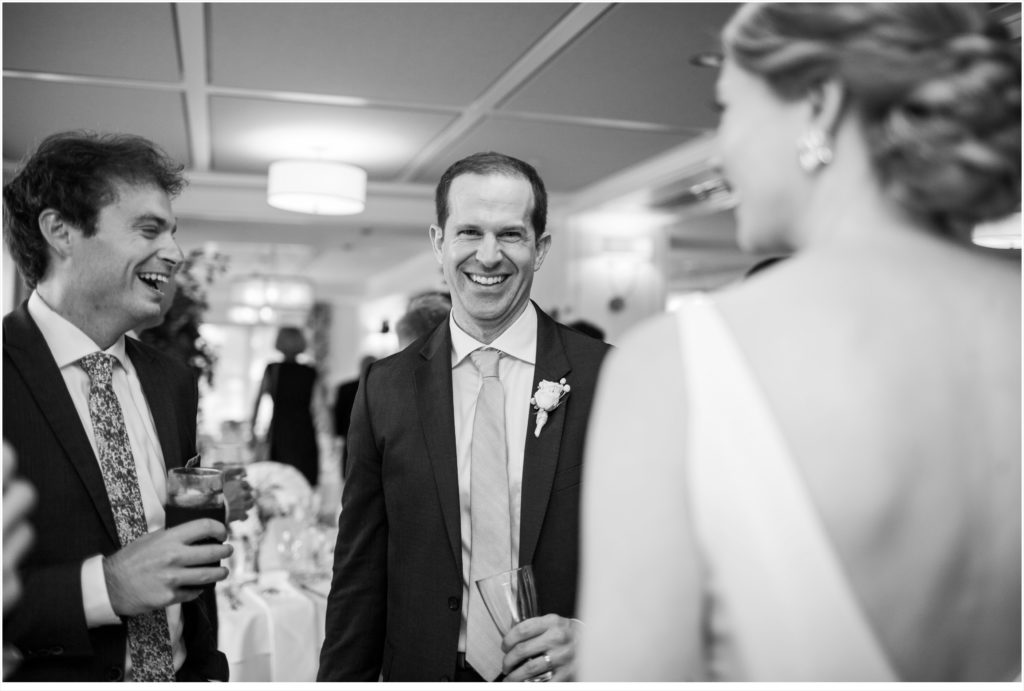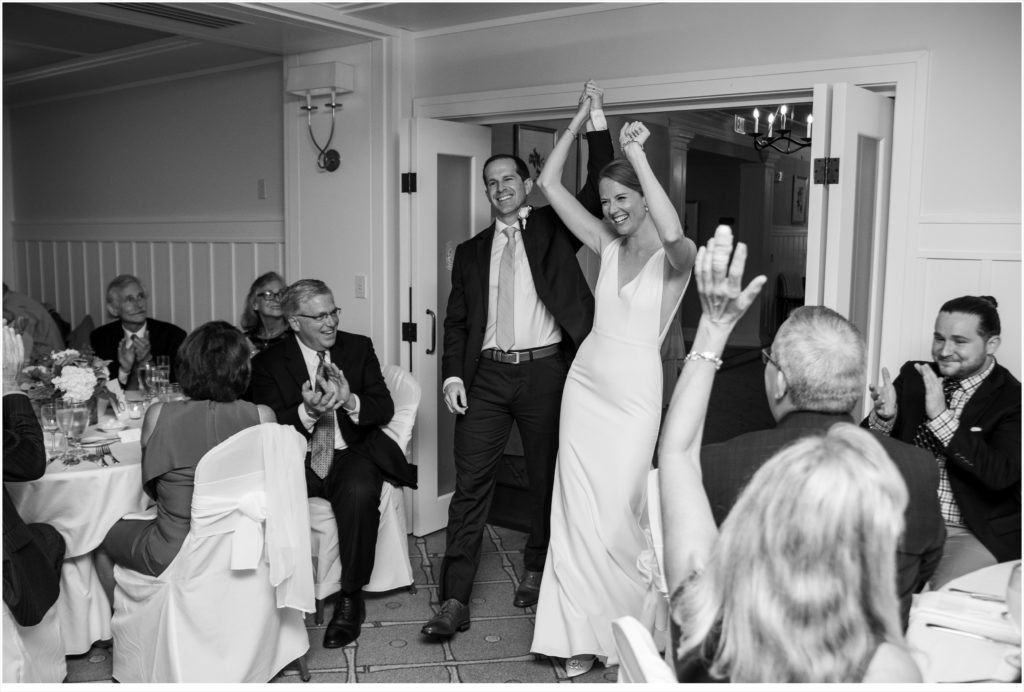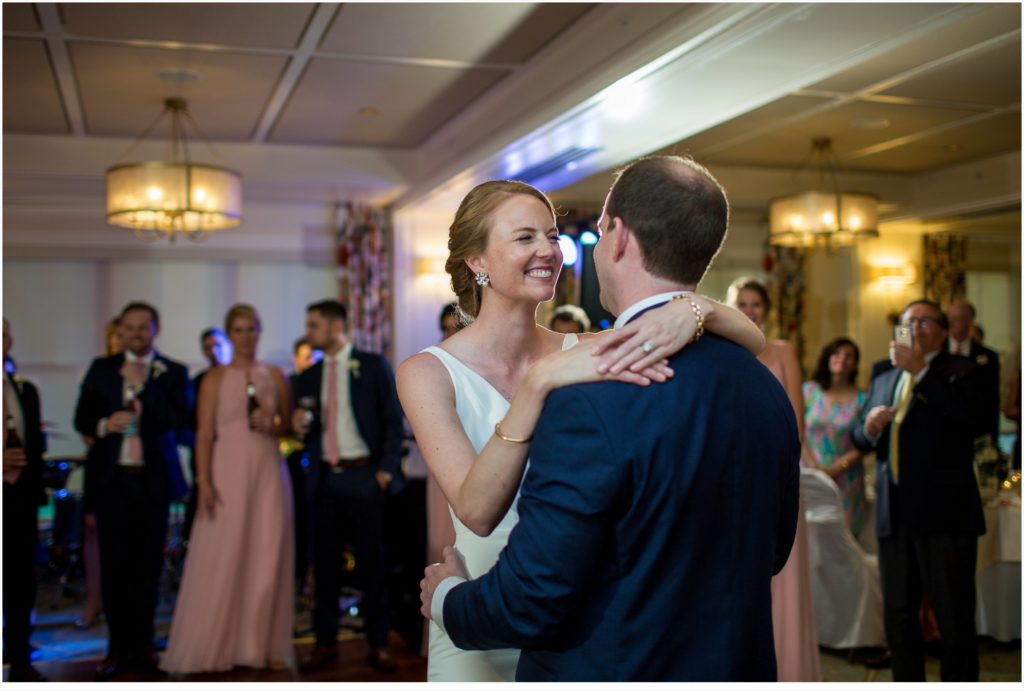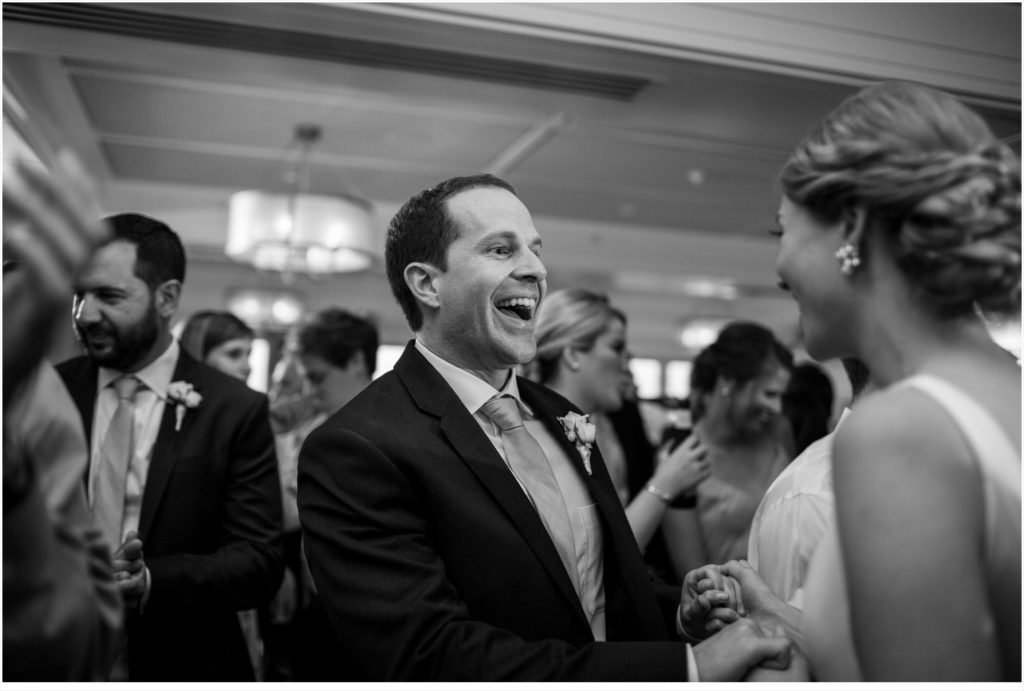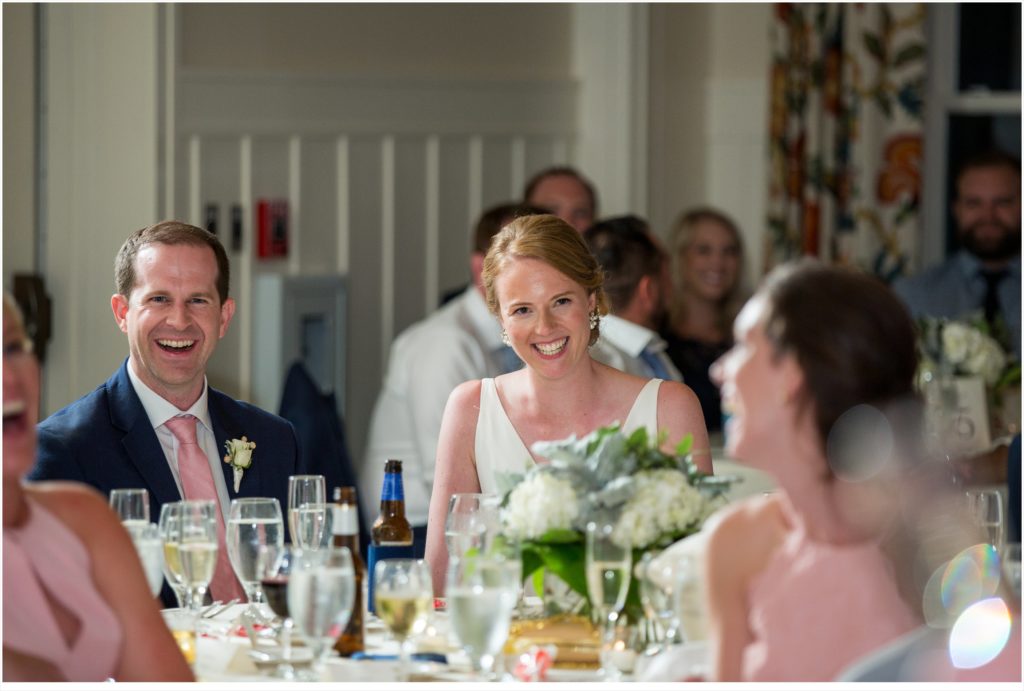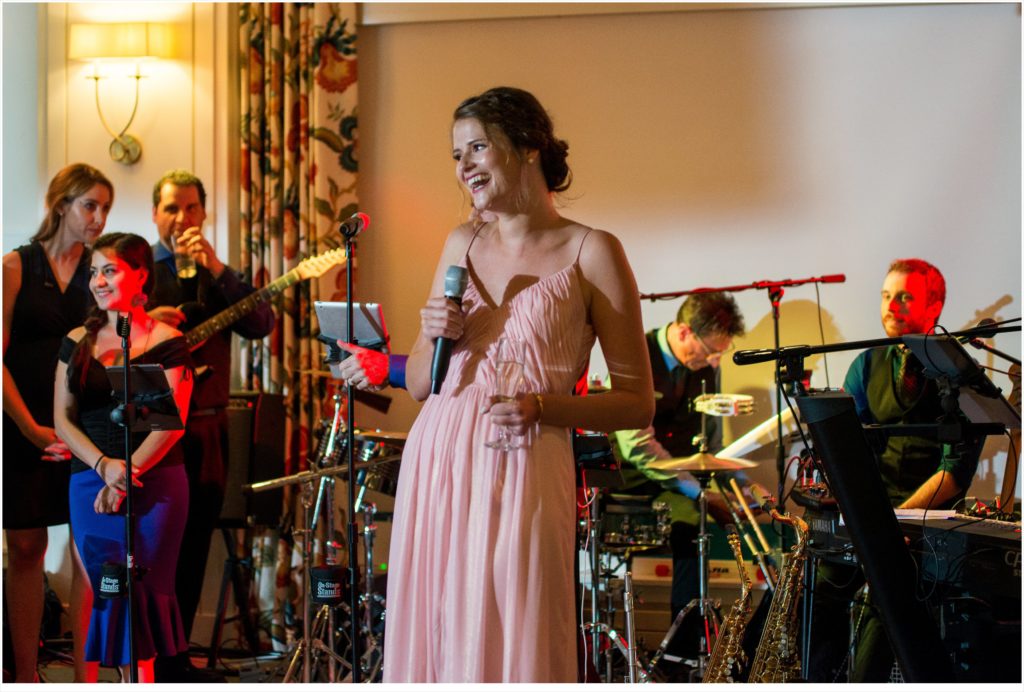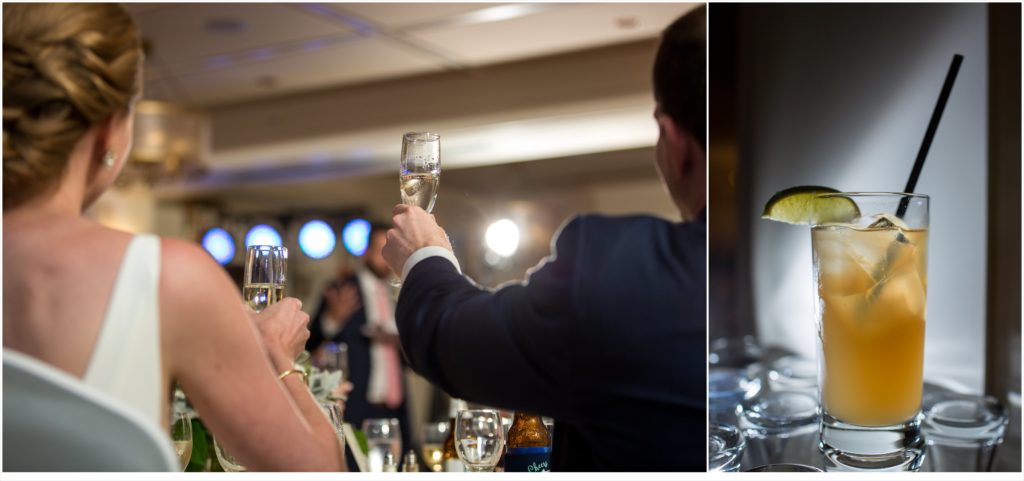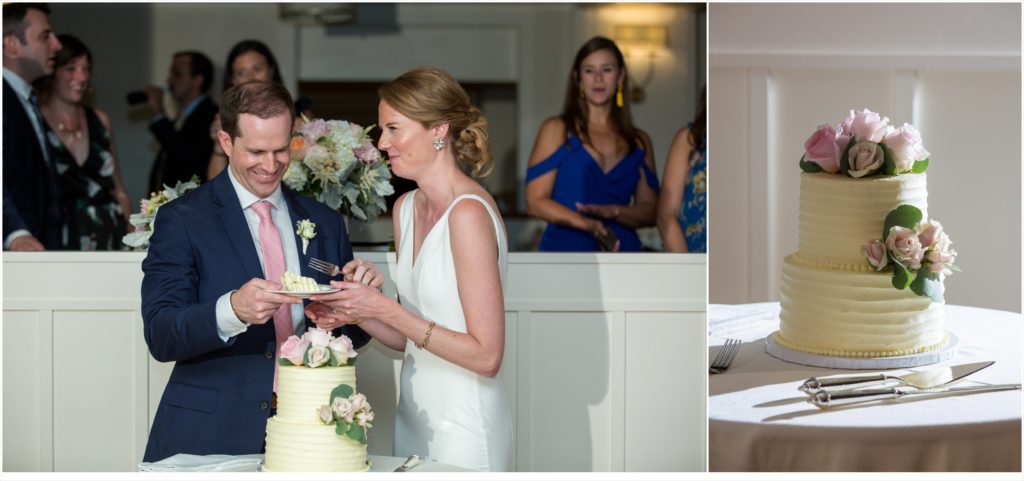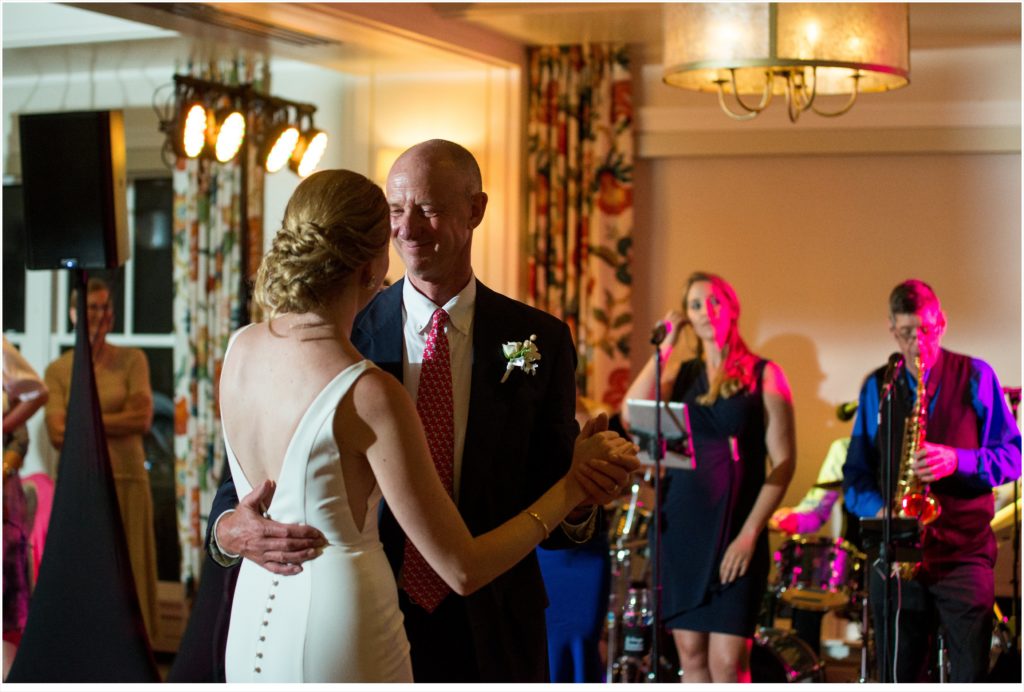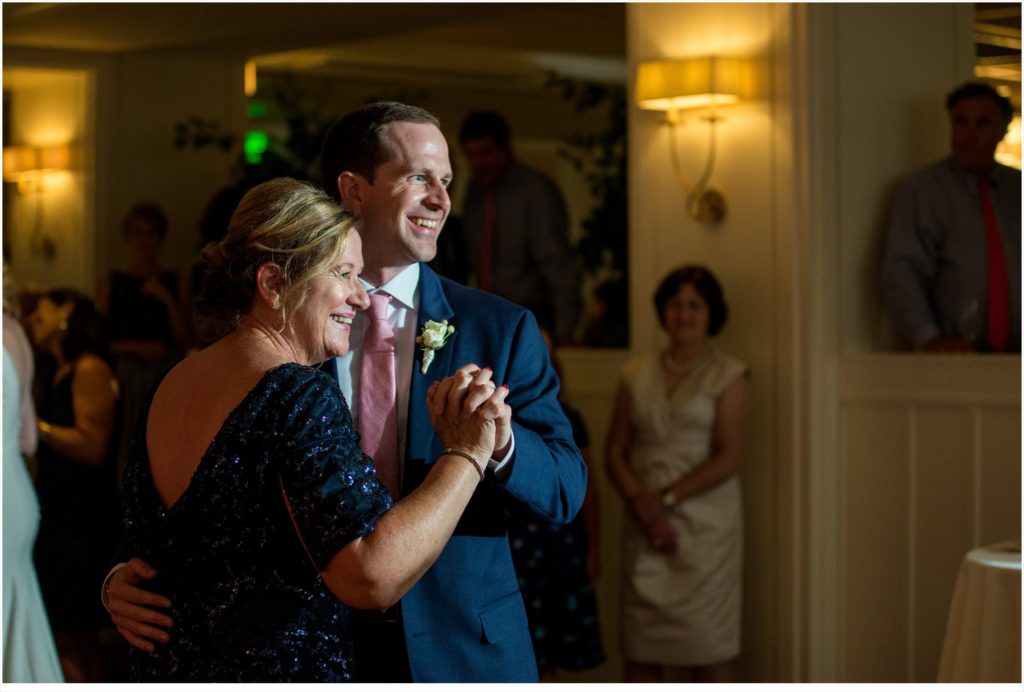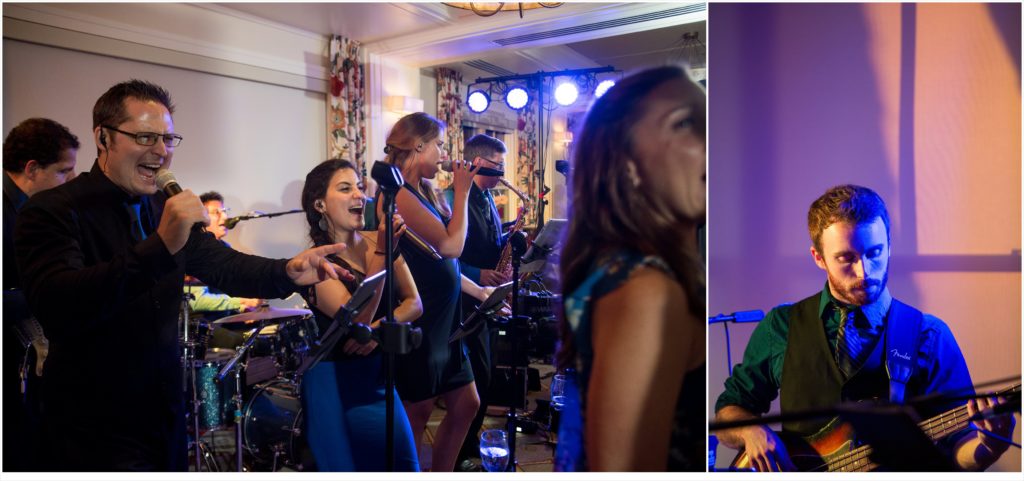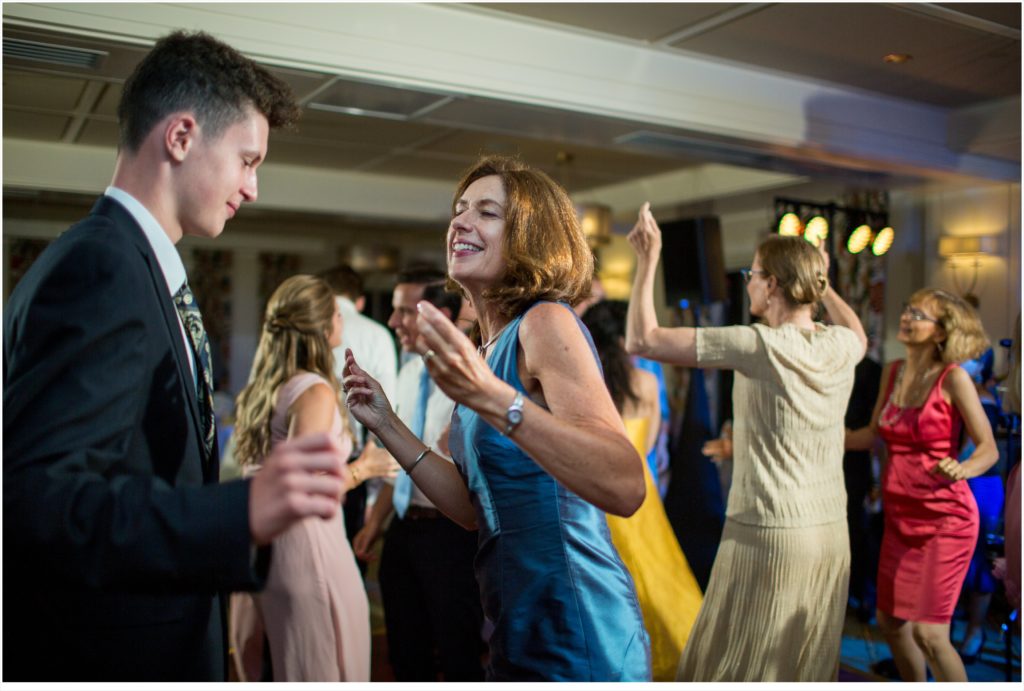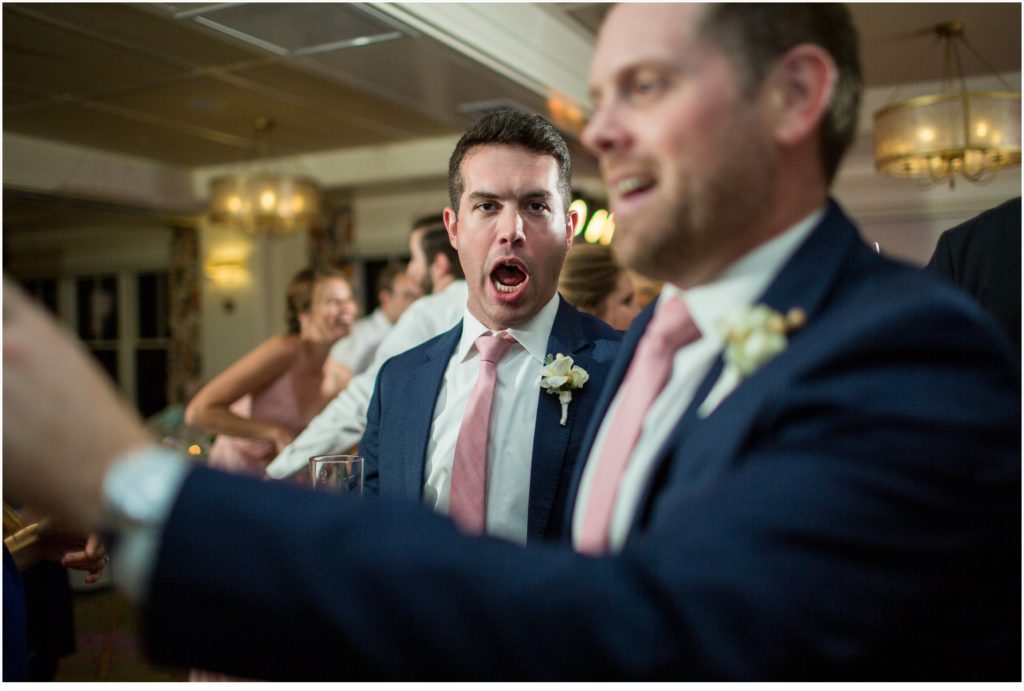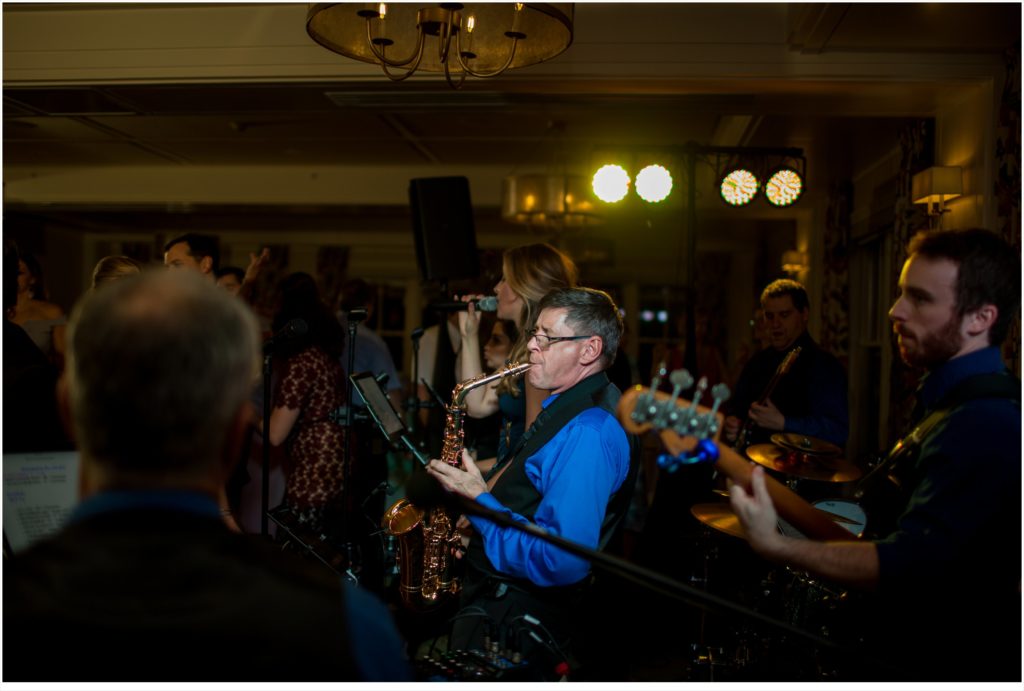 Flowers: Skillins
Dress: Sarah Seven, purchased at Lovely Bride DC
Invitations: Paper Source
Save the Date: Minted
Suits: The Black Tux
Hair and makeup: Big Day Beauty
Church: Episcopal Church of St. Mary's
Venue: Portland Country Club
Band: Jim Ciampi Band
Cake: European Bakery