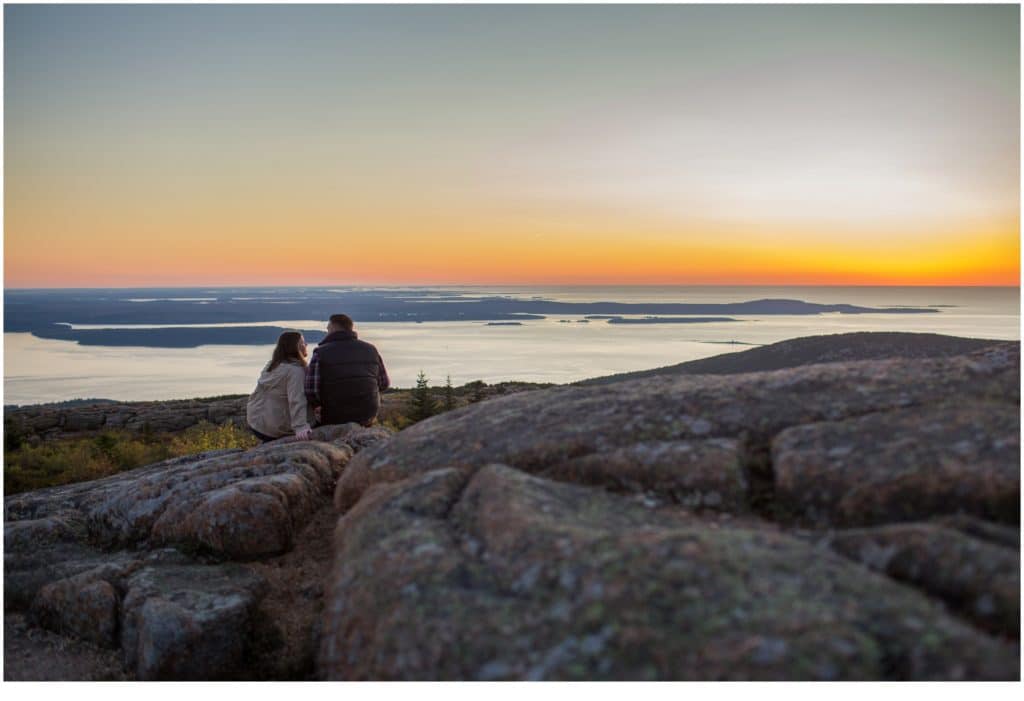 Being asked to photograph a couple at the top of a mountain is always a pleasure especially if it is a sunrise proposal!
Chris wanted to propose to Meg in Acadia National Park. If you are atop Cadillac Mountain at sunrise, you are one of few first people to see the sunrise in all is the United States, and the views are amazing! It was the perfect spot for this sunrise proposal. I recommended this as the place for his proposal to Meg and he was totally on board.
Meg loves to photograph the National Parks, so it was the perfect plan. She brought along her camera and tripod and set up for the beautiful colors while I stayed back and acted like another photographer capturing the sunrise. She had no clue!
The color gradient in the sky and the view of the islands is simply gorgeous! I brought a flash to make sure we could see the moment Chris dropped to one knee, and to ensure the colors of sunrise stayed vibrant. We got to spend the next 45 minutes of sunrise taking engagement photos for them. Such an amazing moment for these two!