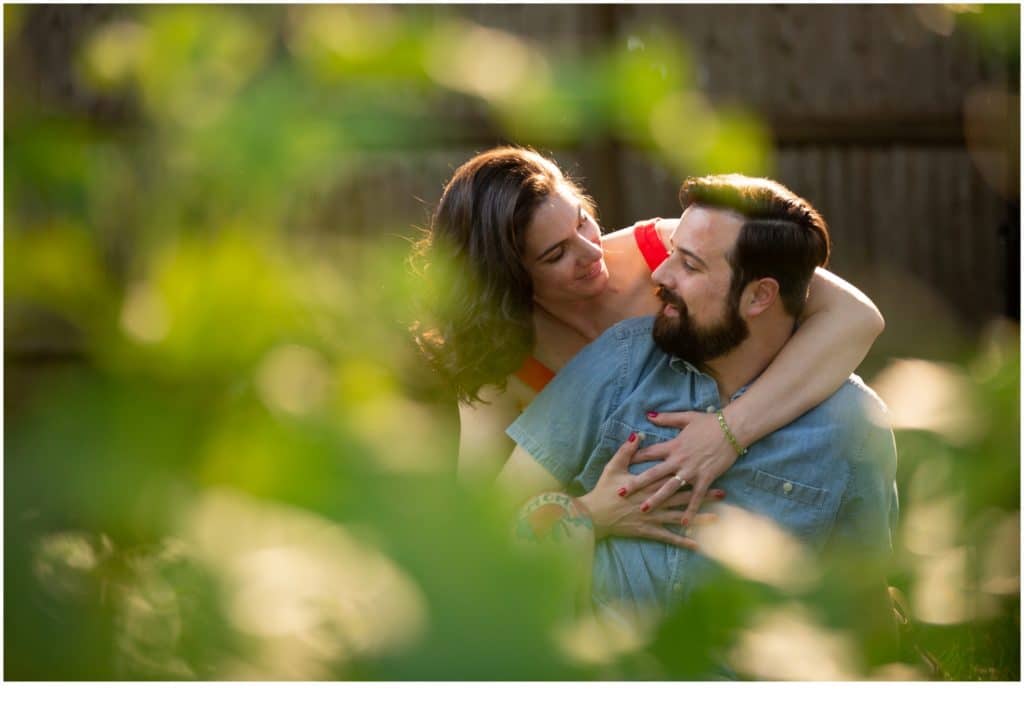 A location can be one of the most important things to think about for an engagement session, especially if it holds a deep meaning or has a tradition around it. Photographing this engagement session was so special.
Meg and Bill opted to have their engagement photos done at Meg's childhood home. They will be married this winter and I can't wait to see her in her dress, which she showed me a photo of and it's super unique! A mix of tradition and their own unique personality.
One thing that made this engagement session so meaningful was that every one of her siblings has a photo on their wedding day in front of a stained glass mirror in the home. Since her wedding isn't local, she wanted to be sure to at least honor the family tradition so we used it for a few engagement shots instead.
Meg and Bill were so much fun and have amazing chemistry. They went with a casual look for outfits with a pop of color to stand off the deep green of the backyard trees. Meg is stunning in that purple dress and yellow earrings!!!
I can't get enough of these two and can't wait to photograph their wedding!!