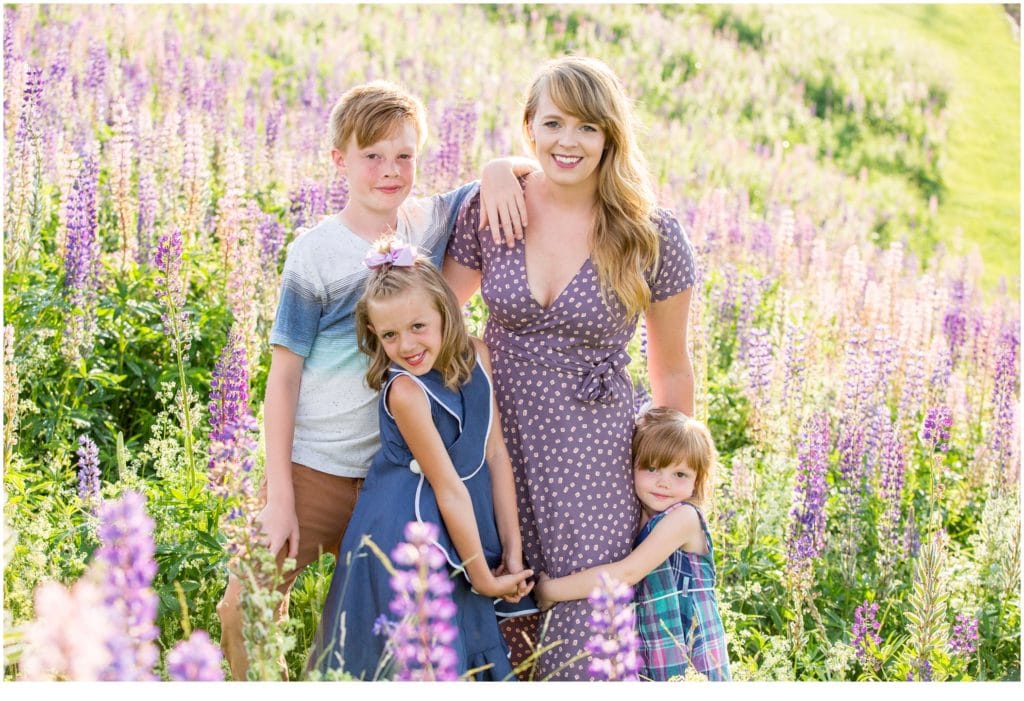 Holly and her family were so much fun to photograph! The sunny field of lupine was the perfect location for this golden hour photo shoot.
Holly is a dear friend. She is also a single mom of three, sews her own dresses, and a fellow photographer. She often is a second photographer for me at weddings and has brought her kids rock climbing with my son and I. What an amazing and adventurous woman!!
Every year I work with another photographer to trade family sessions so that I can have images of my family and they can have photos of theirs.
We found a field of lupines in the Farmington, Maine area and the light couldn't have been any better. Their outfits were the perfect match to the purples and pinks of the flowers.
The kids had no trouble with being in front of the camera since they are in front of Mom's camera all the time. Holly is also a goofball which makes every time I see her a hilarious adventure.
I look forward to these sessions every year because not only do I get photographs of me and my son but I am also giving images to other photographers who may not get in front of the camera otherwise. I think there will definitely be more lupine family sessions in the future!