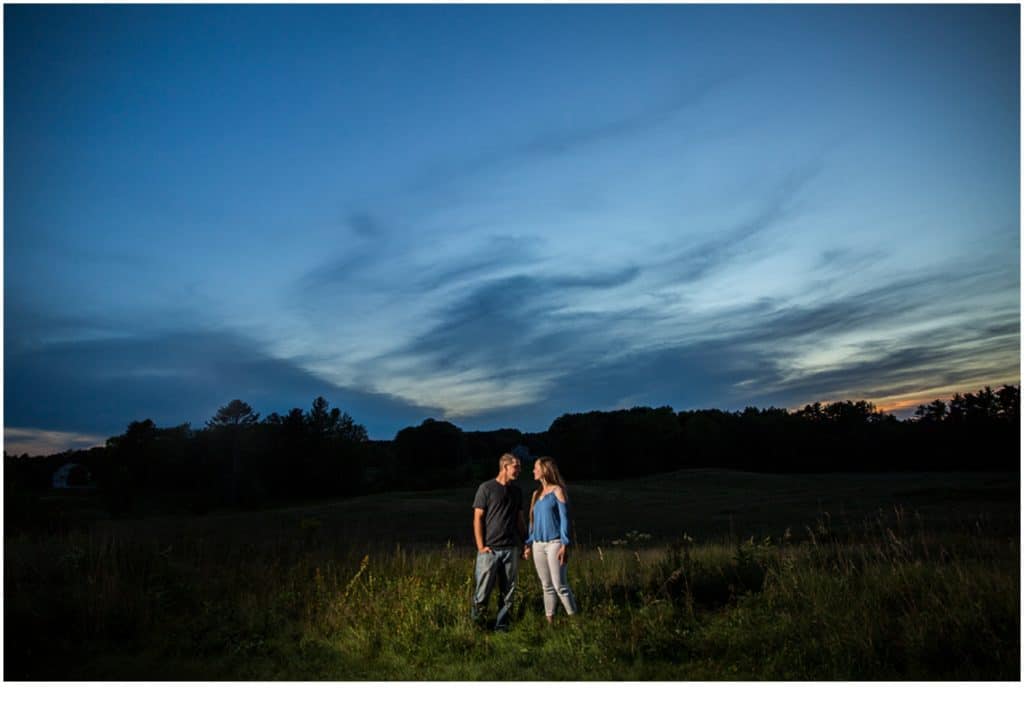 Michael and Meagan rocked their Fuller Farm Engagement session! As their photographer, I love how personalities that can appear to be opposites come together in such beautiful ways.
Mike is a quiet, down to earth kind of guy. Meagan, on the other hand, is peppy and full of laughter. Their dynamic together is just a perfect mix and really shined through during this session.
We decided on Fuller Farm in Scarborough for its trails and open areas and it sure didn't disappoint. The golden light right before sunset was the perfect compliment to their abundant laughter and smiles.
The blue skies and open fields were great backgrounds as the sun slid down the sky. I had my lights with me to give a little punch with the dramatic blue skies behind.
I had such a fun afternoon with two amazing people. Their wedding will be a lot of fun!