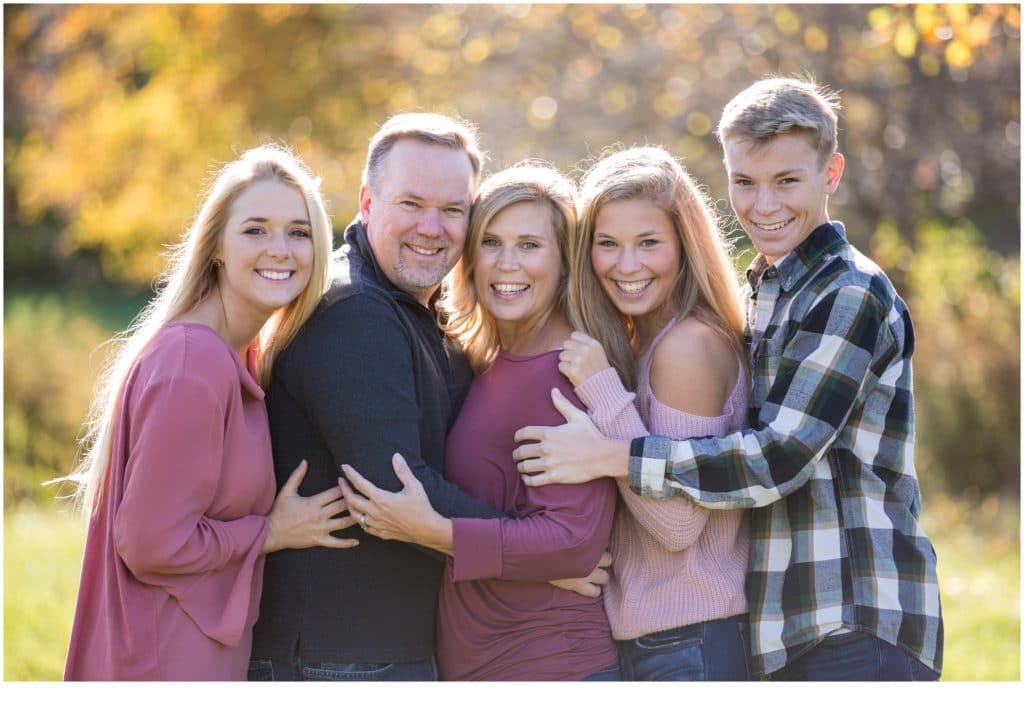 Having fun in the sun with the Fossett family at Viles Arboretum in Augusta. Capturing their family dynamic as a photographer was so special.
We were all smiles and laughs in the golden afternoon light. We made sure to capture everyone:he t kids together and individually, and especially Mom and Dad. They will have these images for years to come!
Their wardrobe worked perfectly together. Not completely matching, but a coordinating color palette. The girls in shades of pinks, and the guys in grays. The colors set them apart from the greens and browns of the natural background.
Afternoon light can be tricky but by putting the sun behind them ensured no one is squinting or has unflattering shadows on their face. No one wants that! And it created a beautiful halo effect separating them from the background even more!
The entire family was super fun and full of positive energy. As you can see they are grinning from ear to ear the whole time! Jokes were thrown around and everyone had a blast! I am so thrilled to have been their photographer.