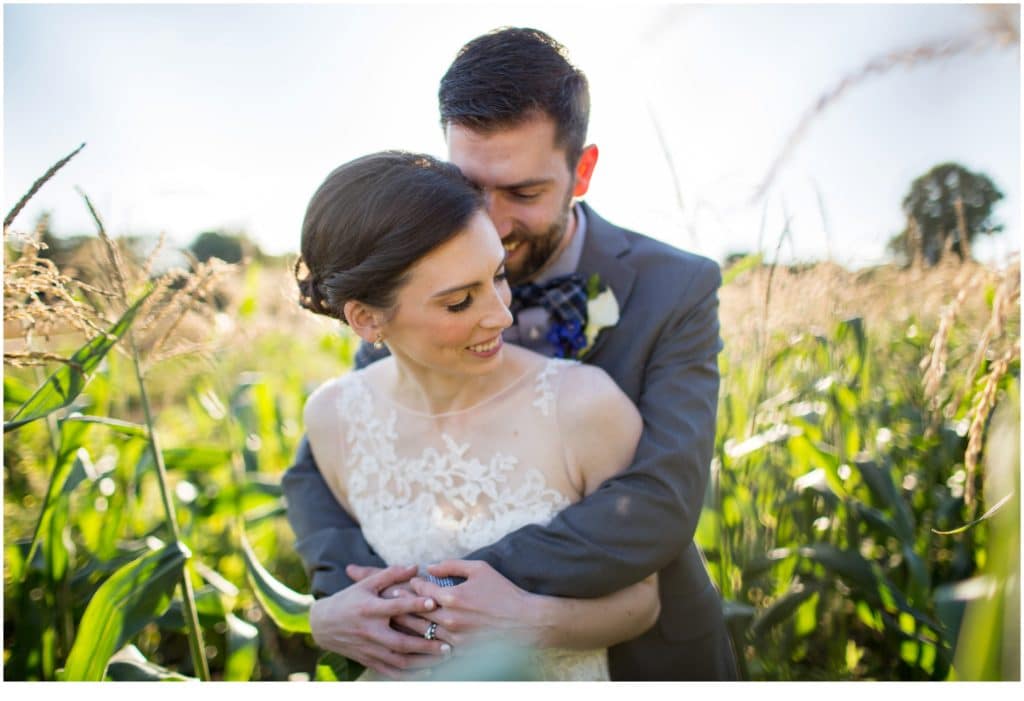 Sunflowers and Pineapples: A Bradstreet Farm Wedding
I'm so happy to be a Maine Wedding Photographer, because I feel like New England has so many unique and rustic venues where couples can show their laid-back personalities and get away from the city. Many of the couples that hire me come from the Boston area, and are just looking to find a beautiful and relaxed venue for their wedding. My experience with barn weddings started extremely early on in my career, and now I can truly say I'm one of the few New England Wedding Photographers that can photograph a barn wedding like nobody's business. They're kinda my specialty!!!
Barn weddings are unique, and notoriously difficult to photograph. When planning your barn wedding, be sure you are speaking with photographers that know how to use off-camera flash, as it's essential in photographing in venues with high ceilings and/or wood walls.
Bradstreet Farm is a must-see wedding venue
The Bradstreet Farm in Rowley, Massachusetts is a barn venue unlike many you find nowadays. This venue actually used to be a barn!!! It wasn't built for weddings. It was built for animals! And there are actually still sheep, goats, pigs and ducks on site (although they aren't allowed in the barn anymore). The owners of this amazing venue decided to gut the barn and clean it up, seal the floorboards, and create a wonderfully authentic rustic wedding venue. I love it!
Personal touches that make your wedding unique
Theresa and Corey are two fun, funny, and creative people who wanted this sort of authenticity for their wedding. Her simple low-back dress and sunflower yellow shoes fit the theme perfectly. They opted for a sunflower motif, and loved wandering the corn fields at the barn for photographs.
Another interesting touch were the pineapples you could find scattered throughout the day!!! This little symbol has been important to them for as long as they can remember, so they decided it should pop up here and there at their wedding. I love it when couples bring in touches that make it so personal to them! There were pineapples on the men's socks, a metal pineapple hanging on the wall at the barn, and pineapples etched into the tasting glasses at every table, filled with homemade beer that Theresa and Corey made just for the special day. One was called "Wedding Day IPA", and the other was "Honeymoon Hefeweizen"!
Once she was in her dress, Theresa chose to have a moment with her father. The room was cleared, and her dad walked in to see her dressed for the man she would soon call her husband. It was a touching moment with some tears of sadness for the closure of one chapter of her life, and tears of happiness for the chapter she was about to begin.
Taking a break between the ceremony and reception can help everyone reset and assure a no-stress atmosphere
The ceremony took place at St. Agnes in Reading, Massachusetts, and Corey and Theresa arranged for a full two-hour break between the end of the ceremony to the start of the cocktail hour so that guests could take a break and grab a bite to eat, and so that the family and wedding party could return to the farm alone to grab some amazing photos on the lawn. This break allowed the wedding party to not feel rushed, and we were able to get more creative with photos since we weren't on a time crunch. Corey and Theresa wandered the property at their leisure, and when guests began to arrive for the cocktail hour, they were ready to greet them and be part of that ENTIRE experience, unlike almost all other couples I've photographed to date.
The reception was light-hearted, with glow sticks, flashing glow rings, noise makers, and great music. At the end of the evening, donuts were brought out instead of a cake, and Corey and Theresa shared one for a few fun photographs.

Vendors