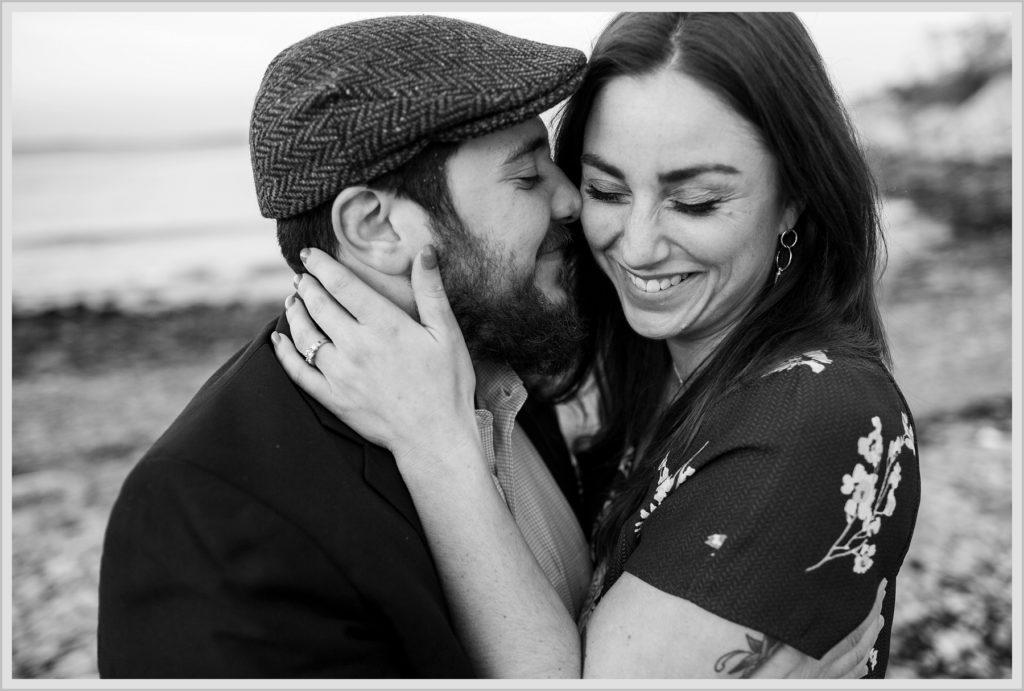 Rob and Ashley live in New Jersey, although Ashley is from Maine, which played a part in their choice to come back to Maine for their wedding! I'm so excited for these two and to share their Fort Williams Engagement Session!!
Rob is a man with a huge heart and an even bigger sense of fashion.  And Ashley is model-tall with stunning bright blue eyes and a gentle kindness that makes you adore her from the first time you meet her.  I can't even tell you how excited I was when they walked up for their engagement photo session at Portland Head Light and Fort Williams in Cape Elizabeth, Maine.  Rob was wearing a sports coat with a pocket square and a Stetson hat, and Ashley was in a floral flowing maxi dress.
We walked the grounds of Fort Williams and wandered the paths, beaches, and architecture. The light was just gorgeous!!! Some of my favorite images from the day are in a small room we found that was covered in graffiti and the walls were crumbled to the studs. It was in that room that Ashley and Rob did a bit of a swing dance for me, and I love the movement of her dress and the smiles that came from that moment.
I especially love how when he makes her giggle Ashley scrunches her nose up!  I can't wait for their wedding at Samoset Resort in Rockport so that I can capture more of these sweet quirks that they share!