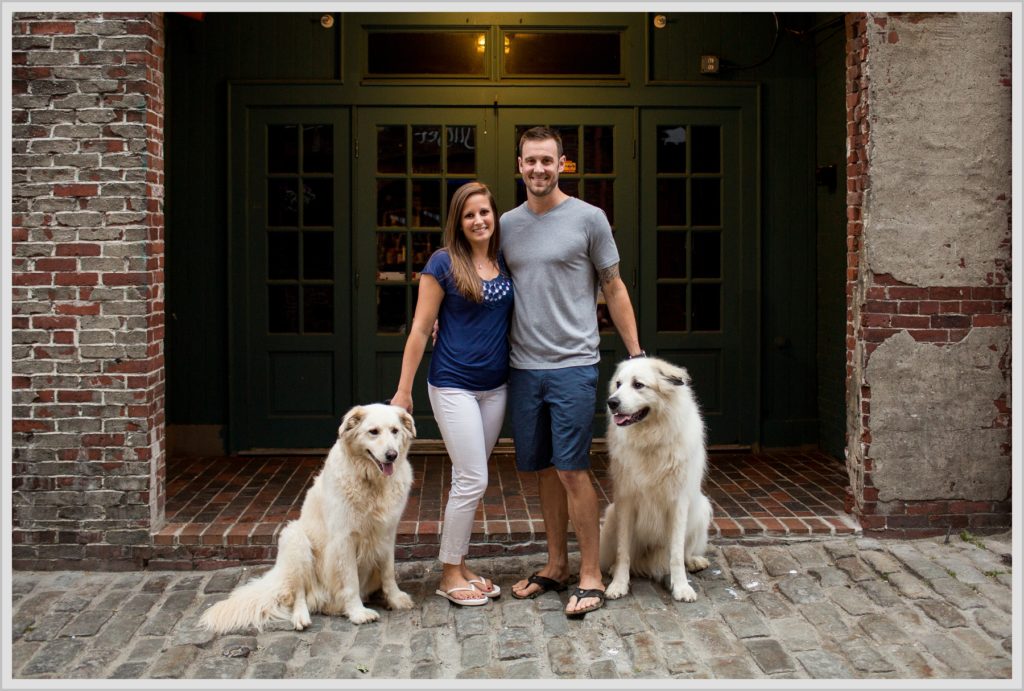 When locals are getting married and they want to showcase the unique architecture and cobblestones of this great city and have two beautiful pups. You bet I will jump on that. So excited to share this Portland Maine Engagement session!!!!
Michael and Erin are so down to earth and kind. Their passion for each other is ever apparent when they are together. They love the state they live in and wanted to have their engagement session on the cobblestone streets of Portland. We started on the iconic wharf street and then moved down to the waterfront. Finally ending in Deering Oaks Park with some dramatic lighting.
Even more so is their love for their two Pyrenees. Bringing them along made their session even more special and personal. I love when couples want to incorporate things they love. These images will be with them for lifetimes, and I mean these pups can't be any cuter!!!
Michael and Erin will be married on Great Diamond Island in Casco Bay. I am so excited to be their Wedding Photographer because this will be a new venue for me to photograph. I love photographing venues that are new to me because I feel like it brings out so much of my creative side. I get to come up with photo ideas I've never done before!!! I am wishing them all the best with planning their wedding and I can't wait to see them again in July!! Hopefully, their dogs will be at the wedding.