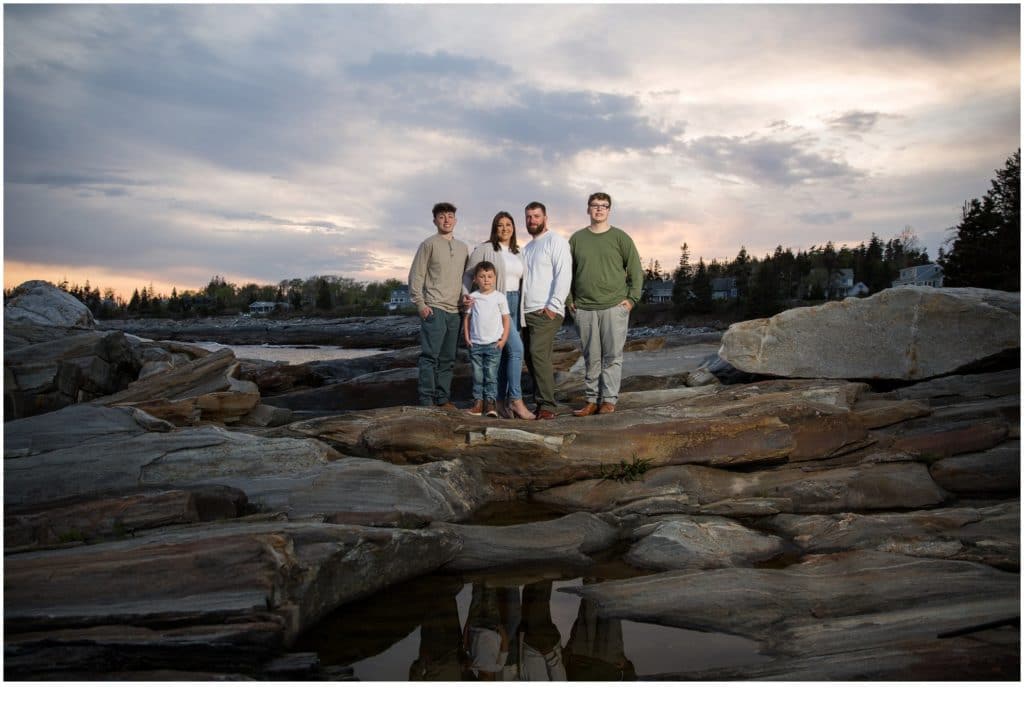 Having the right location for family portraits can be an important decision. These Pemaquid Point Family Portraits are a great example of locations I can recommend.
I met Lindsey a few years ago through a mutual friend, and she and I hit it off.  She's a fun and spirited woman with energy to spare!  I'm always excited when people I know ask me to be their photographer.  During 2020, Lindsey asked me to photograph her family, and scheduled it for the following spring.
Location Location Location
Lindsey had no idea where to do her family portraits, which is pretty normal, and I'm happy she took my advice and brought her husband and three kids to Pemaquid Point Lighthouse in Bristol, Maine for photos. 
She wanted something with green grass and trees, as well as something that features the Maine coastline, and this location was perfect!
The images you see here were the ones Lindsey purchased for her home.  I especially love the one of the family at sunset, with their reflection in the pool of water on the rocks below.  Any time I have the opportunity to capture someone during a beautiful Maine sunset, my heart sings.